Do you know how to uninstall ESET NOD32 Antivirus from Windows 10? ESET NOD32 Antivirus is a very practical virus killing software, with this software, we can to intercept malicious programs on the network, provides the anti-virus and anti-spyware, phishing protection, malicious explore blockade program, the cloud scan, scripting protective protective shield, extortion, and other functions, the stable operation of the protection system. ESET NOD32 Antivirus supports Microsoft Windows 10, it notifies you when you connect to an unprotected wireless network or a less protected network. Anti – virus and anti – espionage, phishing protection, malicious search blocking, cloud scanning, script attack protection, extortion protection shield and so on. Some people keep it after using for some days, but there are still some ones want to remove it away.
A Detailed ESET NOD32 Antivirus Review
Actually, ESET NOD32 antivirus is an entry level version of ESET's safety and security services. Now, it has ranked among the leading antivirus product by the autonomous testing labs. This internet security antivirus offers powerful protection and its features attract the several computers users. It also provides a greater level of transparency on its data handling. Once you install this antivirus on your PC, the ESET start works from your web browser, analysis and also eliminate malware. You cannot even configure it and also it cannot even stop your PC from being infected by malware.
The ESET's antivirus and security collections can quickly call via system searching for risks while only somewhat reducing system performance. This EST can also block the phishing tries as well as prevent the advanced ransomware and activities. Moreover, it could lack some additional features in which the antivirus developers can often include to entice the customers such as a file shredder or a virtual private network. If you have own PC at your home and look for powerful malware protection, the ESET NOD32 antivirus is a right option for you. It ensures to provide you best protection with a lot of additional features.
The heart of ESET NOD32 antivirus is a real time malware protection. This actually chases for malware through its cloud based file standing service that keeps the virus signs always up-to-date. However, adding this antivirus is antiphishing functionality that specially made to be on the guard for fewer than trustworthy sites. The ESET NOD32 antivirus also has so many layers to particularly block the activities and providing a ransomware or defense and also being attentive for abuses, which use the malicious java scripts or power shell. When compared to any other antivirus solutions, the ESET has a plenty of excellent features included.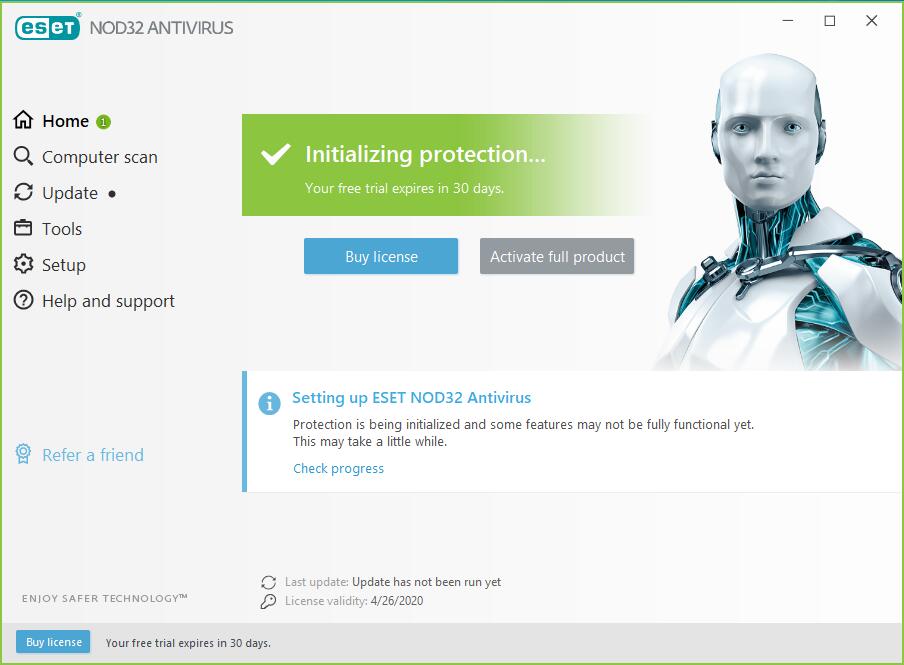 Setup and installation of ESET NOD32 antivirus
The ESET NOD32 antivirus actually provides a 30-day free trial and be cautious that the email address requires to be offered for activation. This installation process can run quite smoothly by simply downloading and installing of the chief ESET NOD32 antivirus package and then does an automatic update and finally it goes into a first scan. After installed this antivirus into your system, you have found the expected files that were neatly collected, digitally signed and used few storage space of your hard drive capacity. Also, this antivirus software can lightweight and include a few extra processes to the test system that occupies a sum of few RAM capacities with a system idle.
Normally, some other antivirus solutions have a choice to limit email scanning by choosing it to ON or OFF, but ESET enables a lot of options around this job that includes emails for scanning including received or sent, which email clients for integration, the action to prompt when the risk obtains detected, a choice of protocols for watching and for an instance to ignore, to delete or to move to already designed folder. Really, it is good to have all these greater levels of options. When there is a possibility for malware suspected or potential conflict on your system, having this top grade of ESET antivirus provides to apply onto your computer for tweaks and it could be a solution to get free from the issue.
The interface of ESET NOD32 is quite busy on its initial glimpse, when it is overflowing with a gaggle of status information, links, sidebars and buttons and many more. Once you click on a computer scan, it will launch a scan page and also requires the user input on upcoming step, but clicking on scan your system will launch this scan for preventing the delay. When compared to other antivirus programs, the ESET majorly works unique. Even the common scans can fire up with just a click over it or the same series for initiating a removable or quick drive scan. Another wonderful feature of this antivirus is making custom scan categories that will scrub a certain place for malware and applying the scanning rules already stated. If you decide to remove ESET NOD32 Antivirus from Windows 10 and failed to do it, you can try the methods below.
How to Uninstall ESET NOD32 Antivirus Completely from Windows
Remove ESET NOD32 Antivirus program Manually on Windows 10 (For Advanced Users Only)
Step 1: Uninstall ESET NOD32 Antivirus itself. (Choose one of the three options to follow)
a) Click on Windows Start menu ->; Choose All Apps-> Locate ESET NOD32 Antivirus. Right-click on it and choose Uninstall.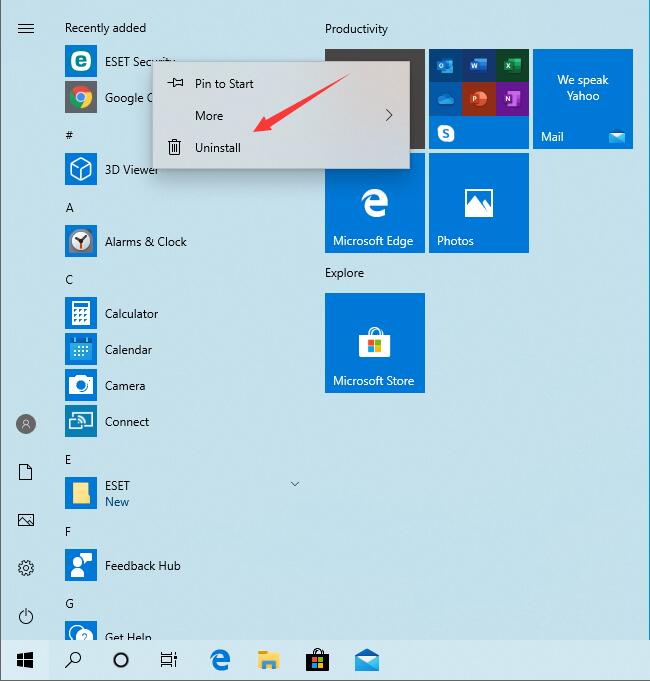 b) Or you can click Start menu -> choose Settings (the gear in the left) -> System -> Click Apps & Features. Highlight ESET NOD32 Antivirus and select Uninstall. Click on a pop-up window then you just need to hit Uninstall to confirm the removal.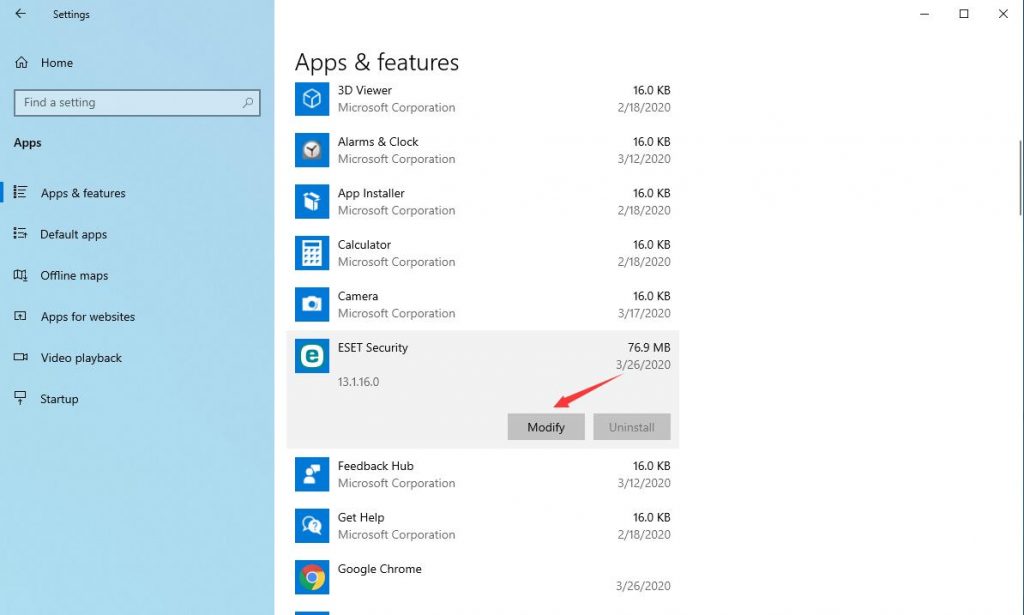 c) You also can uninstall ESET NOD32 Antivirus by using Add/Remove Programs feature in Control Panel. To do this, Right-click on the Start button -> click Control Panel -> Click Programs and Features (or Uninstall a Program if your Control Panel is in the category view) -> Select ESET NOD32 Antivirus and click Uninstall.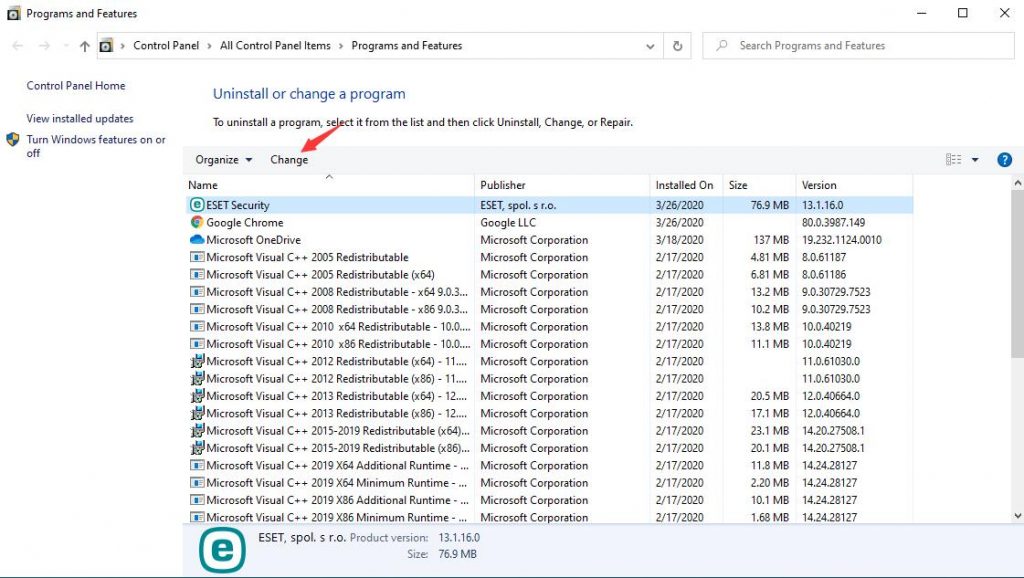 Step 2: Get rid of ESET NOD32 Antivirus leftovers manually. (IMPORTANT STEP)
*For added protection, please back up the registry before you modify it.*
Check the following folders and delete associated files first.
C:\Program Files (x86)\ESET Security
C:\Users\[Your User Name]\AppData\Roaming\
C:\ProgramData\Microsoft\Windows\Start Menu\Programs\Startup
Next, you have to get rid of ESET NOD32 Antivirus entries from Windows registry.
Press Windows + R, and type in regedit in RUN box, then press Enter. It'll open Registry Editor.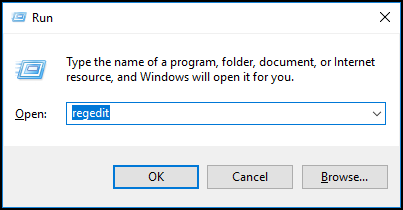 Navigate to the Registry key: (You do this by clicking on the plus sign next to each key in the path to expand the path below it. )
HKEY_LOCAL_MACHINE\Software\Microsoft\Windows\CurrentVersion\Uninstall.
HKEY_LOCAL_MACHINE\SOFTWARE\Microsoft\Windows\CurrentVersion\Uninstall\ (For 32-bit system users)
HKEY_LOCAL_MACHINE\SOFTWARE\Wow6432Node\Microsoft\Windows\CurrentVersion\Uninstall\ (For 64-bit system users)
Kindly Reminder: You are welcome to contact online support if you need any assistance, just click the below button for help.
Uninstall ESET NOD32 Antivirus Automatically with a Third-Party Uninstaller (RECOMMENDED)
Step 1. Download and install Uninstallor onto your desktop, next launch it. Select "ESET NOD32 Antivirus" or "ESET Security" then click on "Analyze Now" to start analyzing.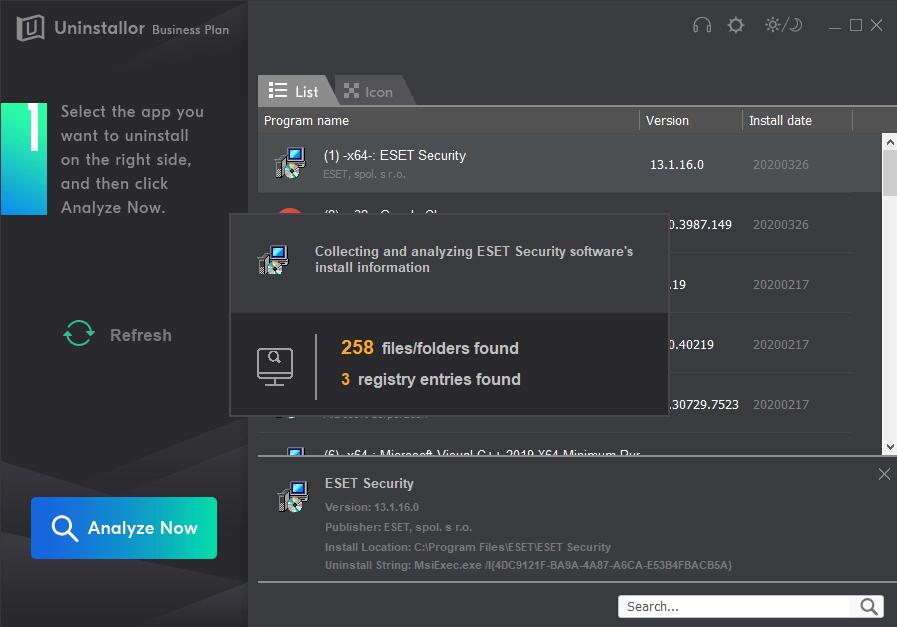 Step 2. Uninstall Now.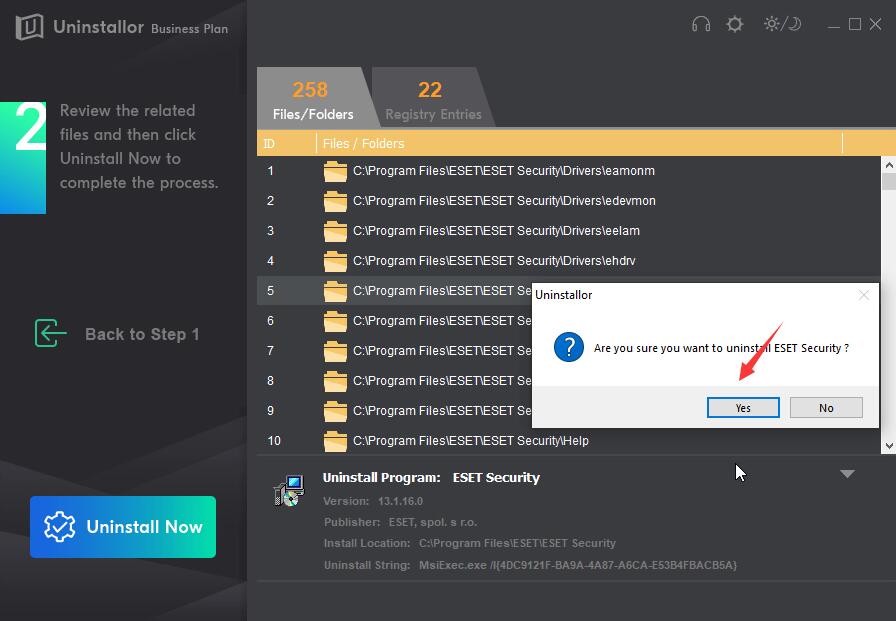 Step 3. Remove Now. Remove all leftover files and registry entries of ESET NOD32 Antivirus. Click on Uninstall Now button and click on "Yes" to finish and confirm the removal.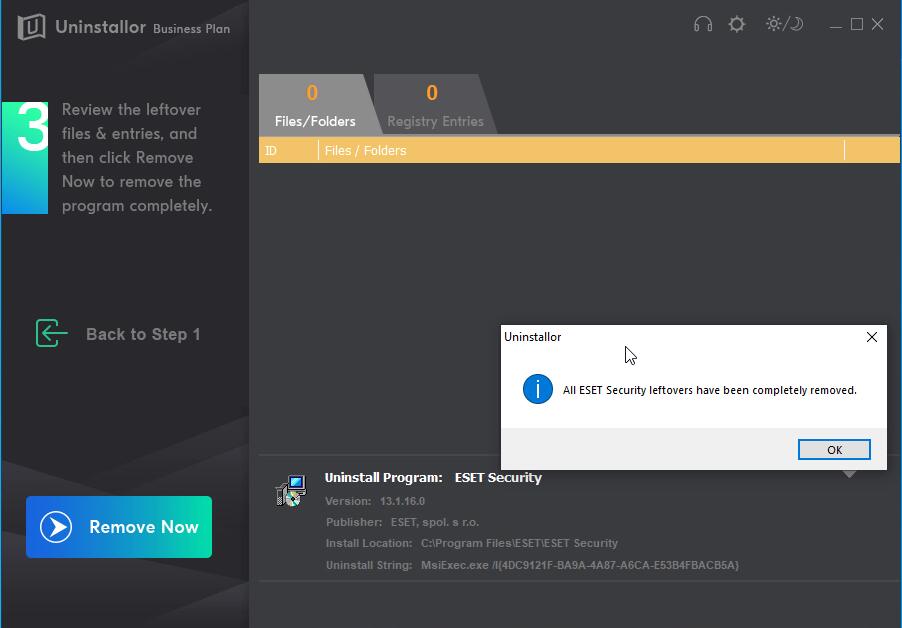 ESET NOD32 Antivirus has completely removed. If you go back to click on refresh, then you may find it is gone from the uninstall list.
Kindly Reminder: If you can't remove/uninstall ESET NOD32 Antivirus from your computer successfully like Windows or Mac, you are suggested to try Uninstallor, which will help you do all things.
Published by Tony Shepherd & last updated on April 8, 2020 8:43 am