Hi there. I have a Windows 10 PC but it runs extremely slow, so I was looking for a PC optimizer to make it faster. I have to admit that I must have clicked on something bad and that's why the Clean Master thing installed on my PC. I'm not sure if the program is safe but it doesn't seem to help boost my PC performance, so I decide to get rid of it. When I tried to uninstall Clean Master, the uninstall hung with the progress bar showing about 60% complete. I've tried 3 times and it did the same thing. Any suggestions? How do I uninstall Clean Master completely? Is there a cleanup utility that will work to remove all traces of Clean Master permanently?

What's Clean Master?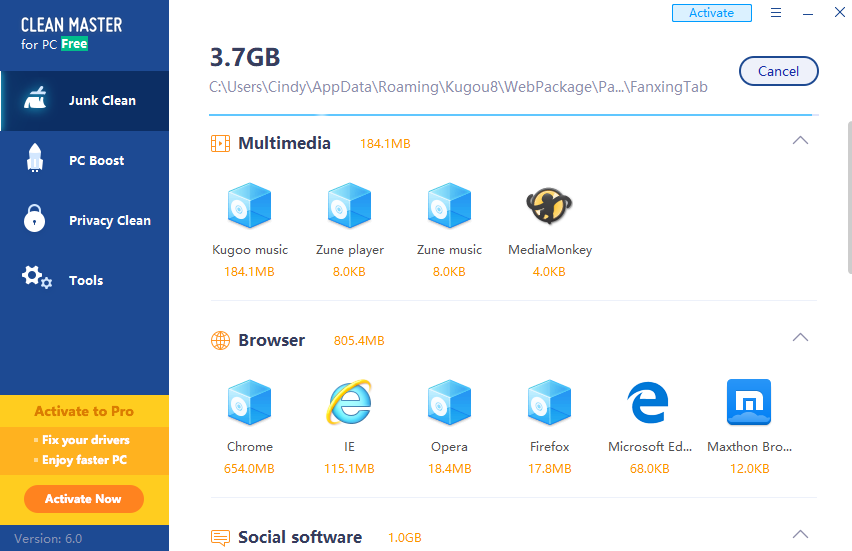 Clean Master is an optimization tool that can be used on both Windows and Android devices. It belongs to a Chinese company called Cheetah Mobile Inc. Clean Master was originally released on Android, then it launched the Windows PC version. When it works on Android, its goal is to clear your device, boost performance, save battery power and extend battery life as well as keep you safe from viruses. Likewise, once it is running on Windows PC, it optimizes Windows system by cleaning residual system junk files, invalid registry entries, and it also helps stop unnecessary startup programs at boot up, speed up boot time, and intelligently optimize network settings. Clean Master is quick and easy to use, with an intuitive user interface. With Clean Master on Windows PC, you will get a set of utilities and tools to assist you to speed up and boost the computer performance. You can clean everything with one click or just those categories you want to clean, like your Web cache or Social software junk. Clean Master for Windows PC even can issue Reminders when junk files accumulate past thresholds you can configure in the Notify settings. Android user can also take advantage of Clean Master App to kill running Tasks and release more RAM to boost their phone performance and save battery life without granting superuser permission. Clean Master is free to download on both Windows and Android, but Clean Master for PC offers a Professional Edition which is priced at $15.90 for 3 months/$29.99/year/$49.99 for 2 years. It lets you enjoy more features like driver booster, auto update, file recovery and file shredder etc.
Is it Safe? Should I Keep Clean Master?
There has never been any evidence Cheetah Mobile, or the Clean Master app, is a security risk. Clean Master comes with a large and engaged user base, therefore it is safe to use. When you install this program, it clearly lists terms of service and no other software is bundled. Clean Master offers a 30-day refund policy so that you don't take any risk. If your PC takes ages to perform a simple task or you want to clean up your phone to boost performance, it would be a good choice to keep it on your device.
However, to provide better performance, battery saving options, anti-virus functionality, the Clean Master app needs to keep running in the background so that it can provide all the features that it claims. That means it needs some good amount of RAM for itself, so you may notice slowness. And some users complain about the irritation of the ads while having Clean Master installed on their device. They even experience Clean Master is not responding occasionally. All these could be the reasons that one doesn't want to keep Clean Master anymore. Uninstalling Clean Master from Android is easy. Go to Settings -> Applications (Apps), then scroll down the list until you find the Clean Master. Tap Clean Master and select Uninstall and that's all. But, if you decide to get rid of Clean Master from your Windows PC, the uninstallation procedure will be more complicated. You should not just uninstall Clean Master itself in Add/Remove Programs section of the Control Panel, or in the program's menu listing because this procedure through the windows install/uninstall will only remove the original files. It will leave the files which are created after the installation such as data, email, configurations, etc. Instead, do the following to clear all traces of it.
Uninstall Clean Master Manually on Windows 10 (For Advanced Users)
Method 1: Removal from Start Menu

Windows 10 added an option to uninstall apps with a right-click in the Start menu, so you can uninstall Clean Master directly from there. To do this, go to Start > All apps and find the Clean Master. Right-click on it and then click Uninstall from the drop-down menu that appears. If you can't find Clean Master in the Start menu, or it won't let you uninstall, you can try other methods listed below.
Method 2: Removal from The Settings Menu
In some cases, you cannot find an app or program that you want to uninstall in the Start menu. So, you can try this way to remove it from the Settings Menu.
Here's what you need to do:
1. Open the Settings menu by pressing the Start icon and then the gear in the left.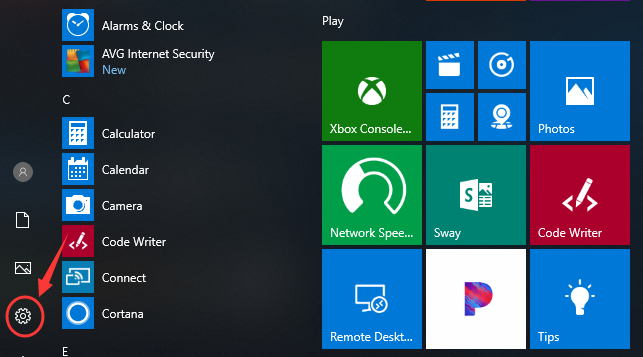 2. Choose System and then click Apps & features. This will open a list of all your applications. Go through the list, and then highlight Clean Master and Click Uninstall to start the removal process.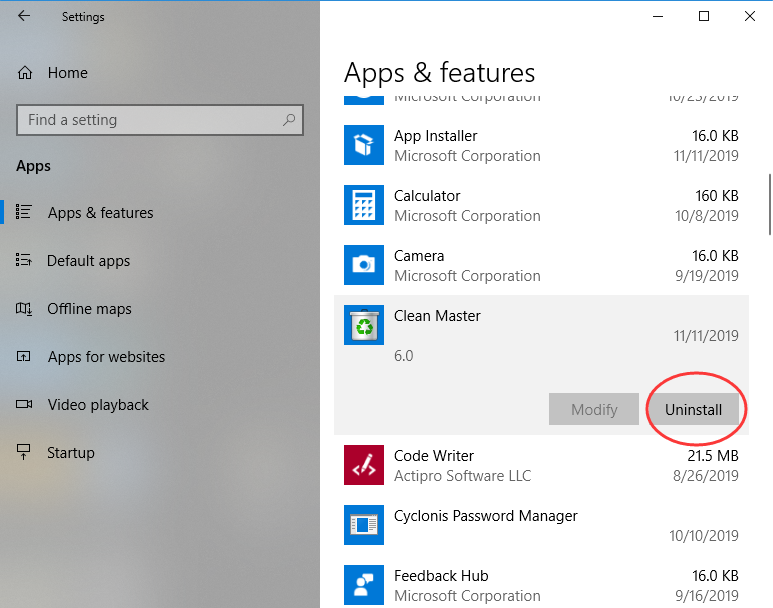 Method 3: Removal through the Add/Remove Programs Control Panel
Most people commonly use the Control Panel | Add/Remove software to remove the application. Thankfully, Control Panel option is still available in the latest edition of Windows 10. Please note that you can only uninstall the desktop programs from here, but not apps. Do the following:
1. Right-click on the Start button (Windows logo button at the bottom-left corner of the desktop) and then click Control Panel to open it.
2. Go to Programs and Features (or go to Uninstall a Program if your Control Panel is in the category view).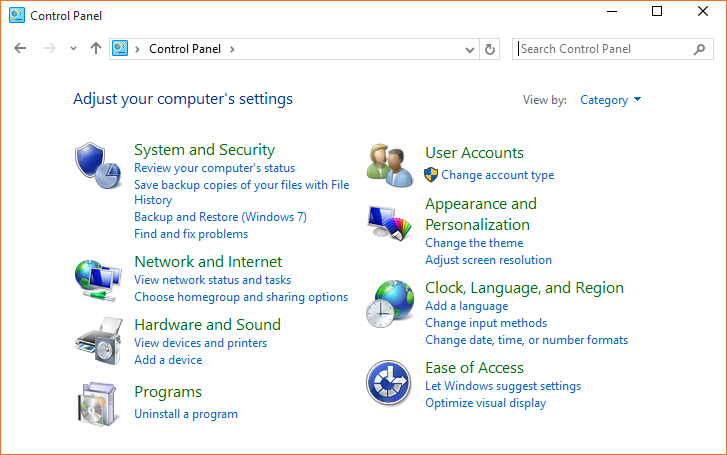 3. Right-click Clean Master and select Uninstall.
You'll see a pop-up window asking if you're sure you want to uninstall this program, click Yes and click through the uninstall wizard, if applicable. After it is done, it will prompt the users to Reboot their computer to take effect.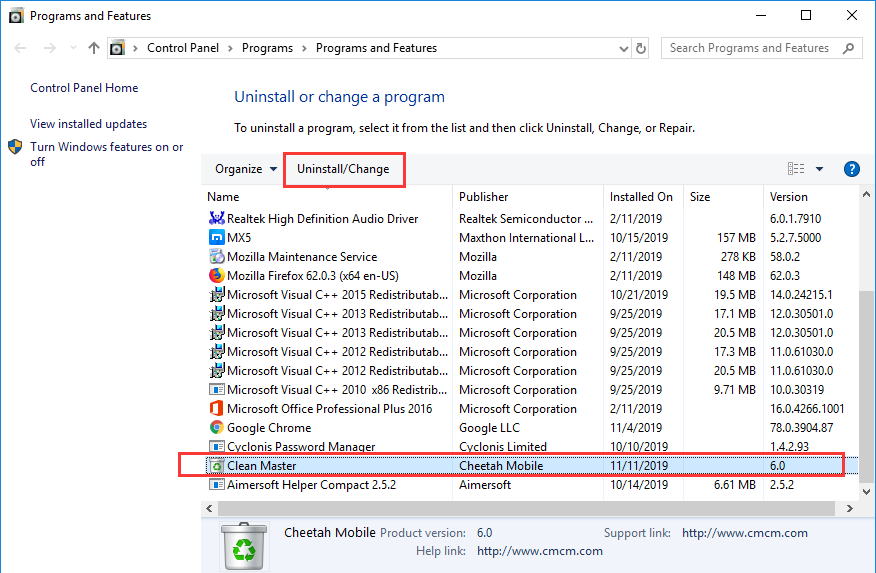 (IMPORTANT) One More Step – To Manually Delete Clean Master Leftovers:
Using the Windows feature to uninstall Clean Master makes use of the program's own uninstaller which is incapable of removing all of its components. It may leave some files behind or registry entries even after uninstalling it. So, you have to manually remove Clean Master and all its traces:
1. Windows has a "secret" folder called "ProgramData", mostly designed to store some data or configuration files for your programs, and sometimes entire programs. So, you can click on the Start menu and type in %programdata%  into the search bar, after that hit Enter key on the keyboard to open the folder. Look for the Folder belonging to Clean Master and delete it.
2. Next, you have to delete Clean Master entries from Windows registry.
Press Windows + R, and type in regedit in RUN box, then press Enter. It'll open Registry Editor.
Now navigate to the following registry key and expand it:
HKEY_CURRENT_USER\Software\
HKEY_LOCAL_MACHINE\Software\Microsoft\Windows\CurrentVersion\
HKEY_LOCAL_MACHINE\Software\Wow6432Node\Microsoft\Windows\CurrentVersion\
If these branches have registry entries that are responsible for Clean Master, delete them. To do this, right-click on the desired file and click Delete.
Note:
The manual guide is for advanced users only. Make sure to back up before deleting anything from Windows Registry so that you can restore it later if something goes wrong. With the manual instruction, all leftovers related to Clean Master like its folders, temp files, icons, registry entries and more will be deleted for good. What if you are not experienced at handling the Windows Registry? Don't worry, you still can rely on a reliable third-party uninstaller to complete Clean Master removal with just a few clicks.
Uninstallor is a dedicated software uninstaller that available for Windows and Mac. Compared to other uninstallers, it's lightweight and faster. It lets you uninstall unwanted programs at once without leaving any residual files and registry entries. It even can be used to remove toolbars and plugins (including ones you didn't realize had been installed) and get rid of bloatware. If you're having trouble with a tricky program that just won't uninstall, or you suspect Clean Master is not deleted entirely, Uninstallor is the tool for you.
Uninstall Clean Master Automatically with Uninstallor (RECOMMENDED)
Method 4: Uninstall Clean Master Using Uninstallor
Here's how it works:
1. Download & Install Uninstallor.
Uninstallor is quite lightweight and the installation is straightforward. The only option you have is to let you create a program shortcut to the desktop.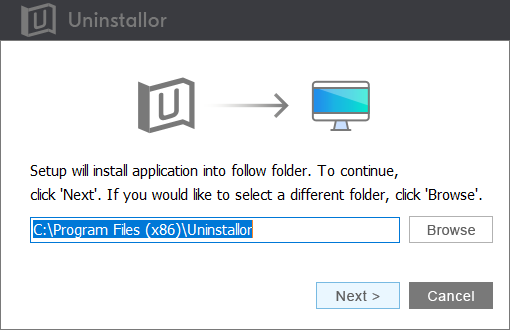 2. Analyze.
When Uninstallor is started, its main window fills with the programs installed on your computer. Select Clean Master and click on Analyze Now button, then it will scan all the files and registry associated with Clean Master automatically and show you on the window.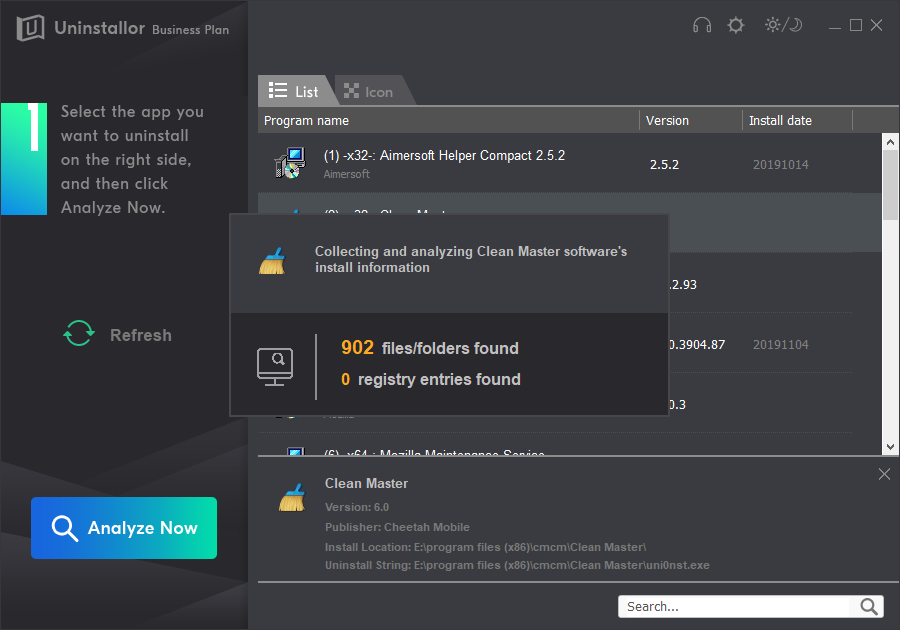 3. Uninstall.
To delete all Clean Master's leftovers, just click on "Uninstall Now" button and next you need to click on "Yes" to confirm the removal.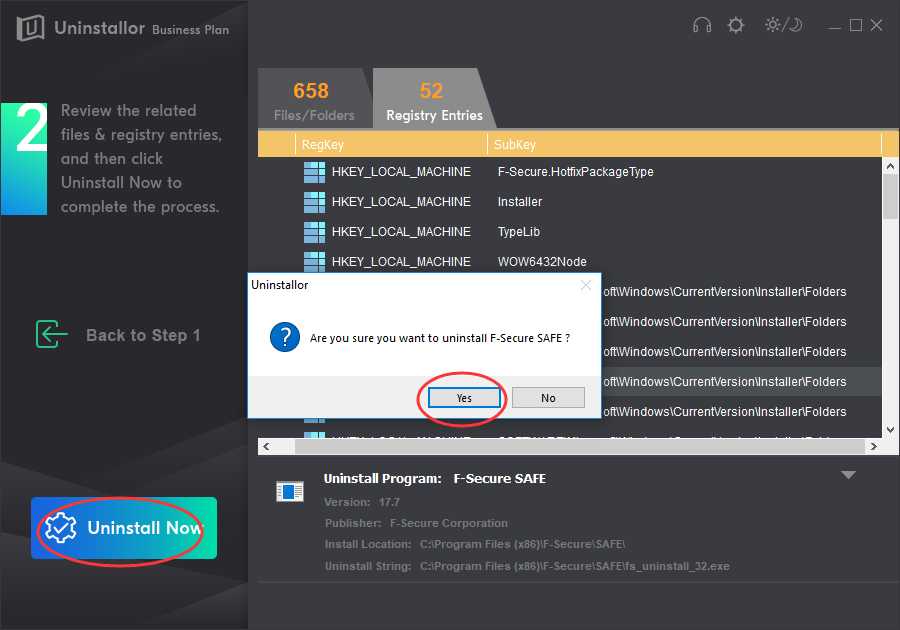 4. Remove.
Click Remove to clear all the components for Clean Master, you'll see the message telling you how many items of Clean Master have been deleted and cleaned up. Roboot your computer to take effect.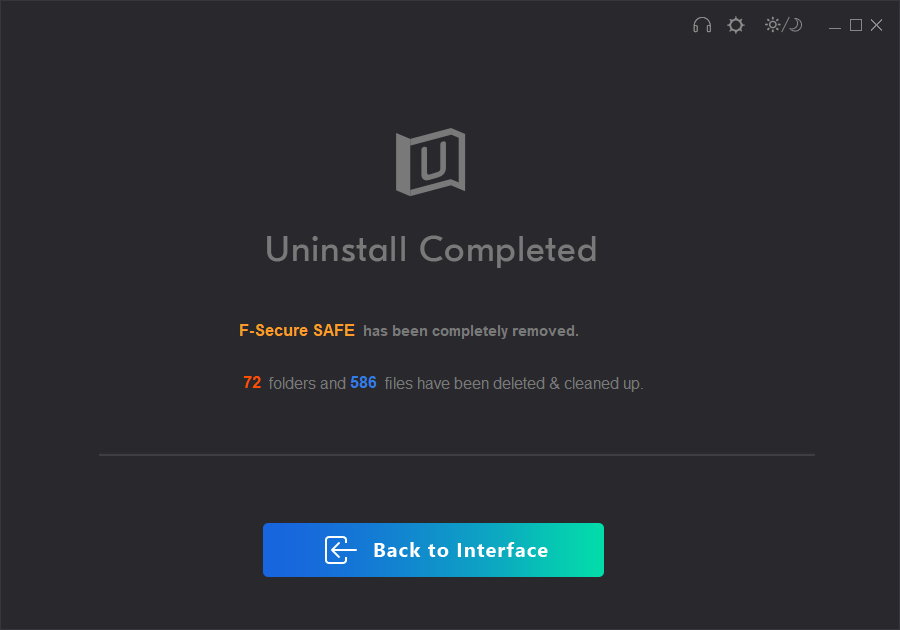 Video Guide on How to Uninstall Clean Master
Conclusion:
In some cases Clean Master for PC might not be listed in Control Panel so you are unable to get rid of it. Or it pops up error messages to prevent the unintallation. Therefore, to remove it, you need to remove all its files and registry entries manually. However, this is a complicated procedure, so it might be better that you use a third-party uninstaller. Uninstallor will be a perfect software uninstallation tool that provides an easy and secure way to thoroughly get rid of Clean Master. It works for Windows and Mac. Uninstallor is well-designed and easy to navigate, so be sure to try it out. You will be surprised that Clean Master is removed in less than 1 minute with Uninstallor. For any further questions in uninstalling Clean Master, you are welcome to contact us and let us know.
Published by Matt Johnston & last updated on November 26, 2019 11:58 am