How can I completely uninstall AutoCAD 2020? I want to remove AutoDesk AutoCAD 2020 and its bundles thoroughly, and plan to reinstall this software later. Whether you want to keep it or remove the AutoCAD 2020 away from your computer, just take a look at a detailed review about AutoCAD.
Autodesk has successfully developed and marketed the commercial Computer-Aided Design (CAD) and drafting software AutoCAD. The desktop version of this popular software was first released in 1982. Mobile, web, and cloud version of this software was released in 2010 and marketed as AutoCAD 360.
Well experienced graphic designers, architects, engineers, project managers, city planners and professionals in other sectors nowadays use this software to enhance their work in different aspects. They are happy about extraordinary features of this software application. They feel comfortable to use different facilities in this software, and recommend this software to likeminded professionals in their network.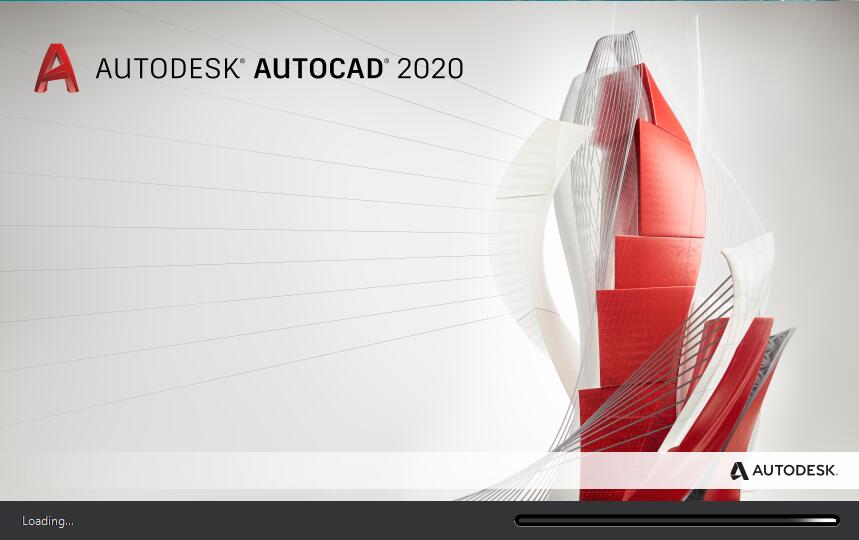 About AutoCAD
AutoCAD is a popular computer-aided design and drafting platform which is designed for any business size. This software offers 2-dimensional documentation and 3-dimensional design and collaboration functions within a suite. Cloud-based and on-premise deployment options make this software popular and satisfy every user.
The 2D drafting features of this software let users to make custom dimensional for drawings, and also replicate conventions for any other drawings within the same project. Many people use this software to customize the drawing-sheet layouts as well as sizes. They preview the overall changes in all elements at different scales.
The 3D modelling features of this software let users to visualize drawings through the mesh, surface and solid modelling processes. The 3D navigation feature of this product lets users to perform different tasks like rotation and zoom required for visualizing the target object such as a building model. Users of this product get enough assistance from cross-sectional views of the object. Print Studio feature of the AutoCAD assists its users to design the three dimensional printing process, and estimates both the material and time requirements.
What are the Main Features of the AutoCAD?
AutoCAD is known by its extraordinary features. It is the right time to focus on some of the main features of this popular software. The following categories of details explain about attractive features of this software.
Storage and accessibility
Users of the AutoCAD can save files on a computer or archived in a proper way in any storage media. Manually drafted paper drawings require more storage than files of the AutoCAD. Paper drawings also need maximum care and protection from damage or loss. These drawings can get damage over time. However, AutoCAD files can be stored on the cloud easily. Users of the AutoCAD can access these files from the cloud without delay and difficulty. They also access such files regardless of the time and location.
3D view
You can manually draw 3D sketch drawings. However, these drawings are not as realistic and effective as the computer aided drawings. The first-class features of the AutoCAD support the model 3D objects with textures, colors and materials applied to a wide variety of surfaces. These features make the model vivid and easy for all users to visualize the end product.
Revisions and modifications
The draftsman has to draw the drawing again when there is a requirement for changing anything in the manually drafted paper drawings. As a result, there are loads of possibilities for the loss of existing details and not-to-scale drawings. AutoCAD has several in-built tools. These tools let users to do different revisions of the same file as long as users require reusing such files.
Speed
Creating any drawing in the AutoCAD is faster than manually drawing any object. Users of the AutoCAD can save time and overall efforts every time they create the re-usable block library. You can edit files with the best commands easily. You can get different benefits from commands like copy, stretching, mirror, rotate and scale in the AutoCAD.
Accuracy
Users of the AutoCAD draw with the fractional dimensions and define precision to any decimal place. They cannot do it in the hand-drafted manual drawings. Accuracy in all dimensions is an advantage for every user of the AutoCAD.
Applications of the AutoCAD
AutoCAD is used in different applications. You can focus on the role of this software in different industries and make a better-informed decision to be successful in your approach to use this software.
Architectural planning tool
AutoCAD has the user-friendly interface and built-in design lay-outs. There are so many templates in these lay-outs. These templates are designed for architectural planning as well as building construction. Analytical tools of the latest versions of the AutoCAD satisfy users. This is because these tools support users to analyze the building's components and troubleshoot building supports' stress and load levels. Architects nowadays use the AutoCAD not only design and plan, but also execute and analyze the building's strength at the design stage level.
Engineering drafting tool
AutoCAD users draw precise 2D drawings for their engineering domain. They also use this software to render to three dimensional models required for visualization of the end product. This software is very useful in electrical, mechanical and civil systems. Well experienced engineers use the AutoCAD to design, analyze and solve different aspects of the design issues. They get loads of benefits from the accurate designs.
Graphic design tool
Innate features of the AutoCAD enable users to make a clear plan and map out all spaces. You can take advantage of the space available when you use this tool for your graphic design project. You can use this software simultaneously with the best applications like 3D Max and animation tools as per your requirements.
3D printing
AutoCAD users choose the object to get the virtual three-dimensional representation and feed this element to the 3D printer for a 3D print of any object. Designers get loads of favourable things from the 3D print of an object. They use the AutoCAD and make certain about the file compatibility. This is because an easy way to export the designs to different preferred formats.
Fashion sector
Careful planning and designing play the important role behind every pattern and design of the jewellery. The first-class tools in the AutoCAD support users to get intricate designs required for manufacturing jewellery and other delicate objects.
Industrial design tool
Reducing the manufacturing cost is one of the most important objectives of almost every industrialist in our time. AutoCAD assists its users to reduce the manufacturing costs, and save time as well as efforts associated with the manual designing.
Specialized toolsets of the AutoCAD
Advancements in the AutoCAD nowadays assist all users, and encourage many people to access and invest in this software. There are loads of intelligent objects, and industry-specific features in the AutoCAD software for electrical, mechanical engineering, architecture design, and more. Some of the specialized toolsets in the AutoCAD are as follows.
• Architecture toolset
• Mechanical toolset
• Electrical toolset
• MEP toolset
• Map 3D toolset
• Raster design toolset
• Plant 3D toolset
Specialized toolsets in the AutoCAD support users to work as efficient as possible. The following facilities in this software satisfy every user.
• Automate levels, sections, and floor plans
• Draw ducting, piping and circuiting with parts libraries as quickly as possible
• Auto-generate layers, schedules, annotations, lists and tables
• Use the rules-driven workflow to enforce the industry standards
Mobile and web apps
AutoCAD mobile app is designed to view, edit, create and annotate drawings in the field. You can make use of this mobile AutoCAD app and get an array of advantages. AutoCAD web app supports users to login to view, annotate, edit and create drawings in their local web browser without a need to download and install any software.
How Many Types of AutoCAD Products are Available?
There are different categories of AutoCAD. However, some of these categories are as follows.
• AutoCAD architecture
• AutoCAD electrical
• AutoCAD Map 3D
• AutoCAD mechanical
• AutoCAD MEP
• AutoCAD plant 3D
• AutoCAD Raster design
• AutoCAD civil
• AutoCAD ecscad
• AutoCAD structural detailing
• AutoCAD utility design
• AutoCAD P&ID
Use the AutoCAD As Per Your Requirements
Many people throughout the world use the AutoCAD to layout the 2D plans for different building design projects. They make certain that the AutoCAD is a good option to use when they need to show the object's graphic representation in multiple drawing locations. You can change these graphic representations and reap benefits from the automatic updates of all occurrences after changing it once.
There is an easy way to draw the plan by using the AutoCAD. AutoCAD supports 2D and 3D drawings. Users of the AutoCAD can make the project's walkthroughs and flybys rather than creation of the physical model because the 3D model. They use this software as they require producing the similar, but different versions of the product or project. They are happy to use this software to get different plans with minor tweaks and modifications.
Entry-level architects worldwide learn how to use the AutoCAD as efficient as possible. This is because exclusive elements of the AutoCAD support users to make objects in 2D and 3D forms. They can use this software to make essential changes without delay and complexity. They mostly use this software for the design and development purposes in different sectors like electrical, mechanical, fire safety, fire alarm system, and technology. If you have read this review and still want to completely uninstall AutoCAD 2020 from your computer, you can try the guides below.
How to Uninstall AutoCAD 2020 Completely from Windows
Uninstall AutoCAD 2020 Manually on Windows 10 (For Advanced Users Only)
Step 1: Uninstall AutoDesk AutoCAD 2020 itself. (Choose one of the three options to follow)
a) Uninstall it from Start menu.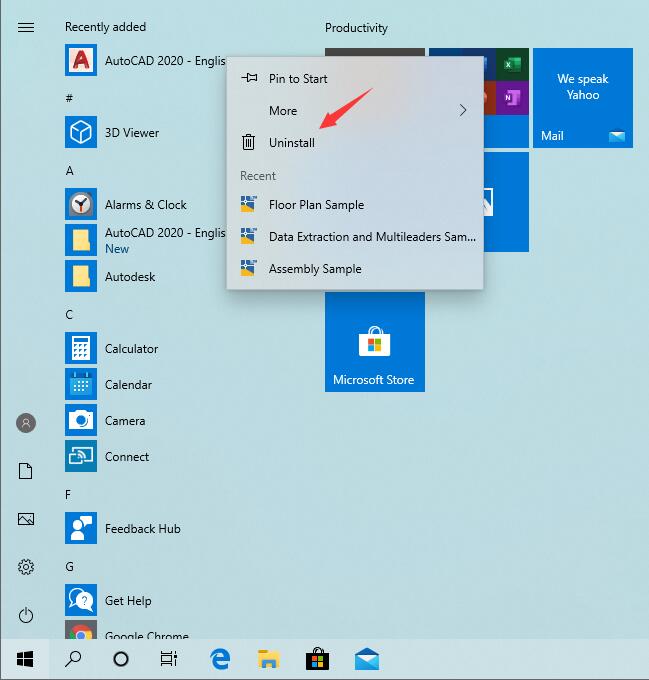 b) Click Start menu -> choose Settings (the gear in the left) -> System -> Click Apps & Features. Highlight AutoDesk AutoCAD 2020 and select Uninstall.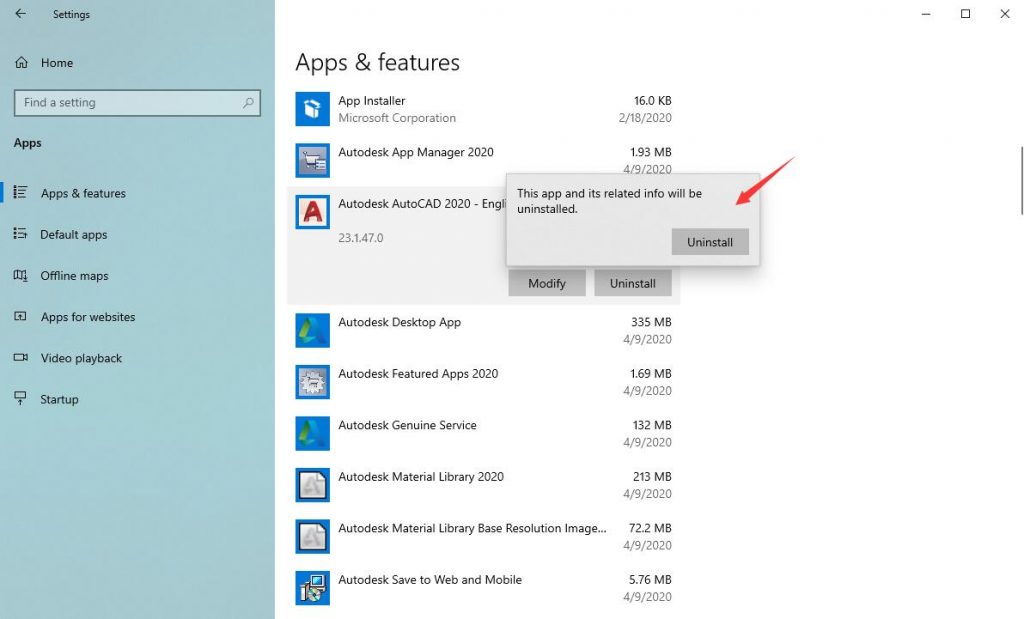 c) You also can uninstall AutoDesk AutoCAD 2020 by using Add/Remove Programs feature in Control Panel. To do this, Right-click on the Start button -> click Control Panel -> Click Programs and Features (or Uninstall a Program if your Control Panel is in the category view) -> Select AutoCAD 2020 and click Uninstall.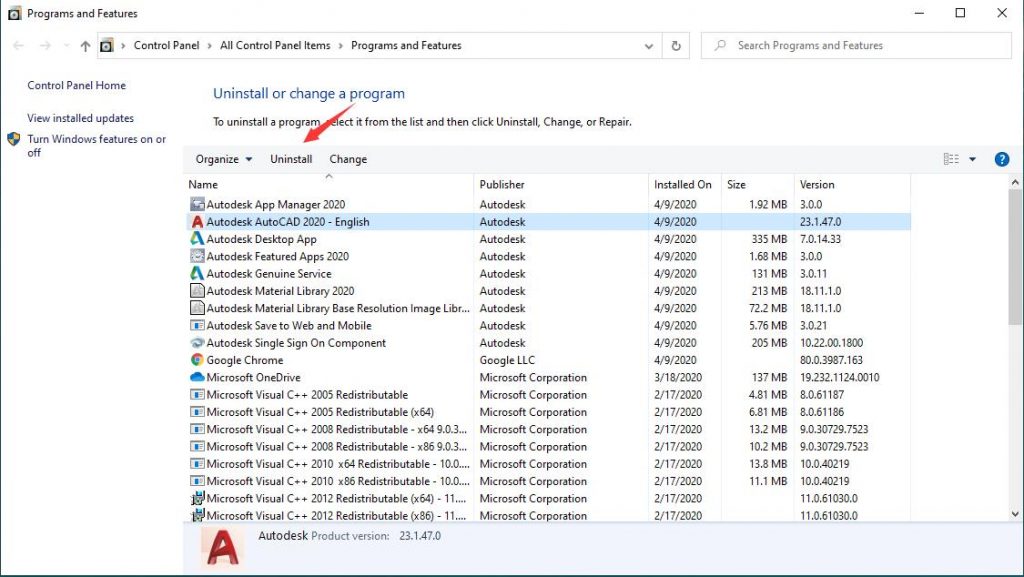 Step 2: Get rid of AutoDesk AutoCAD 2020 leftovers manually. (IMPORTANT STEP)
*For added protection, please back up the registry before you modify it.*
Check the following folders and delete associated files first.
C:\Program Files (x86)\AutoDesk AutoCAD 2020
C:\Users\[Your User Name]\AppData\Roaming\
C:\ProgramData\Microsoft\Windows\Start Menu\Programs\Startup
Next, you have to get rid of AutoDesk AutoCAD 2020 entries from Windows registry.
Press Windows + R, and type in regedit in RUN box, then press Enter. It'll open Registry Editor.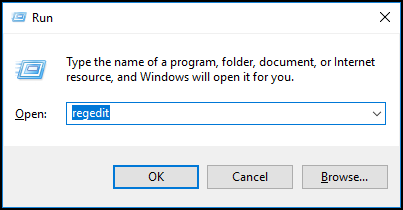 Navigate to the Registry key: (You do this by clicking on the plus sign next to each key in the path to expand the path below it. )
HKEY_LOCAL_MACHINE\Software\Microsoft\Windows\CurrentVersion\Uninstall.
HKEY_LOCAL_MACHINE\SOFTWARE\Microsoft\Windows\CurrentVersion\Uninstall\ (For 32-bit system users)
HKEY_LOCAL_MACHINE\SOFTWARE\Wow6432Node\Microsoft\Windows\CurrentVersion\Uninstall\ (For 64-bit system users)
Kindly Reminder: You are welcome to contact online support if you need any assistance, just click the below button for help.
Uninstall AutoCAD 2020 Automatically with a Third-Party Uninstaller (RECOMMENDED)
Step 1. Download and install Uninstallor onto your desktop, next launch it. Select "AutoDesk AutoCAD 2020" then click on "Analyze Now" to start.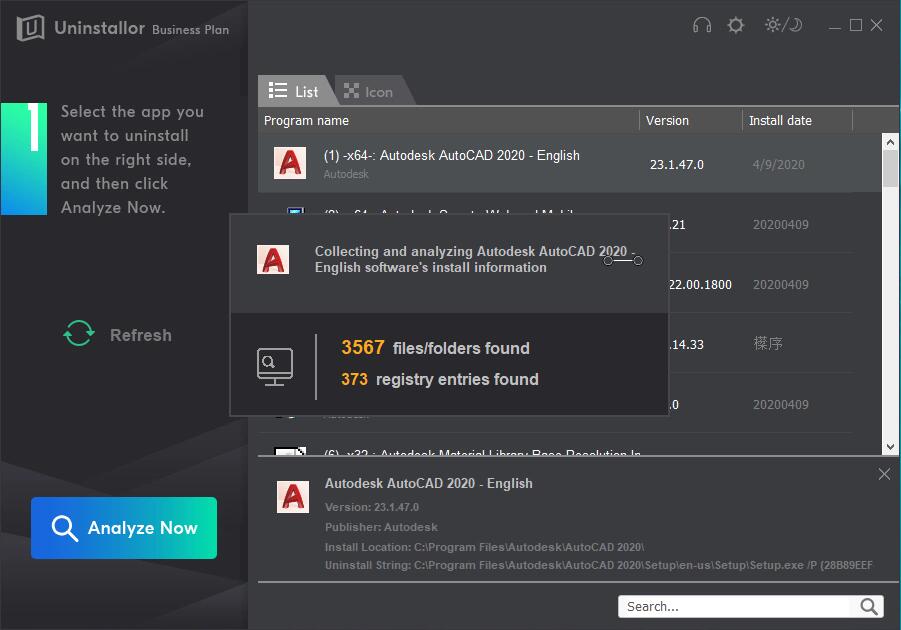 Step 2. Uninstall Now.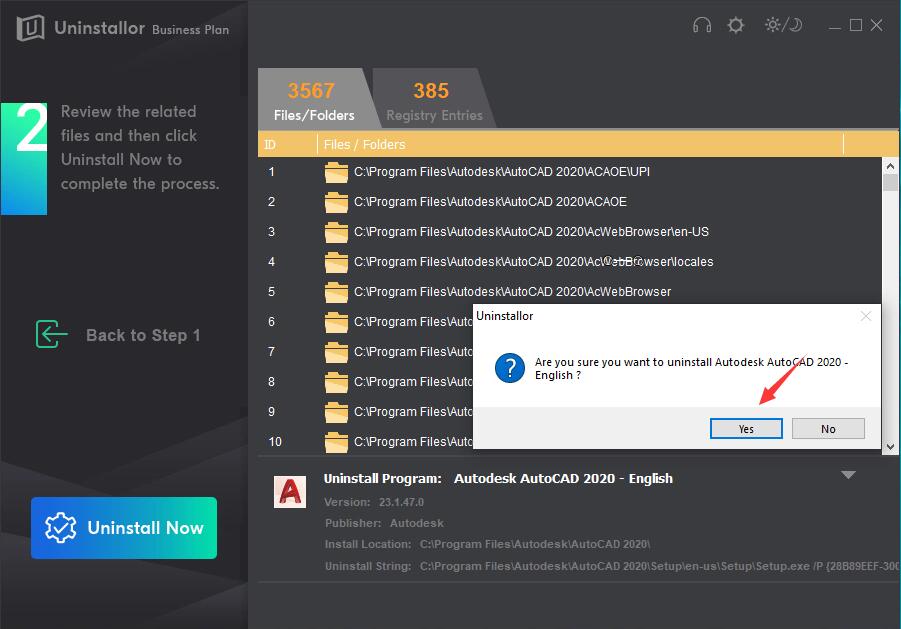 Step 3. Remove Now. Click on "Remove now" button to completely remove all leftover files and registry entries of AutoDesk AutoCAD 2020.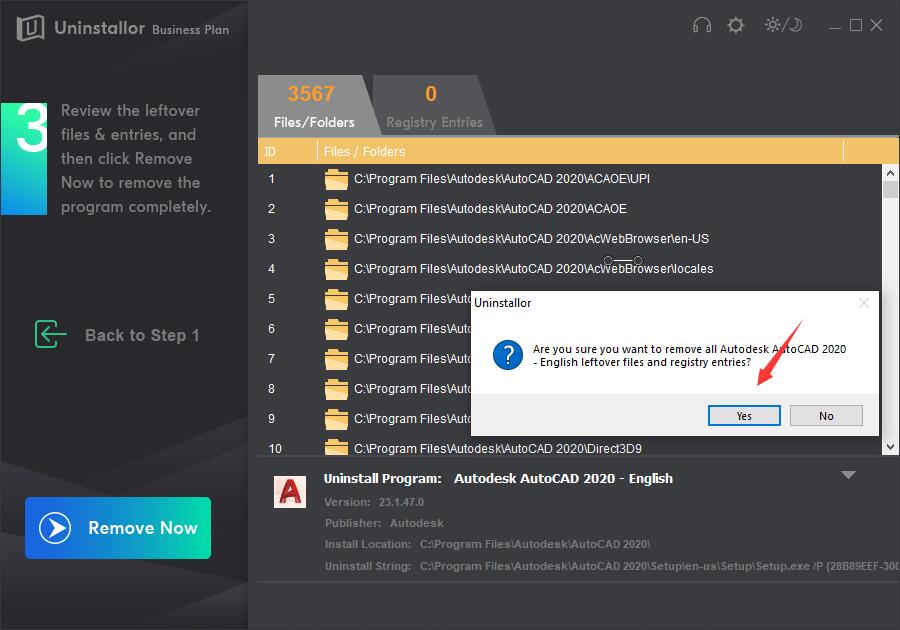 AutoDesk AutoCAD 2020 has completely removed. If you go back to click on refresh, then you may find it is gone from the uninstall list.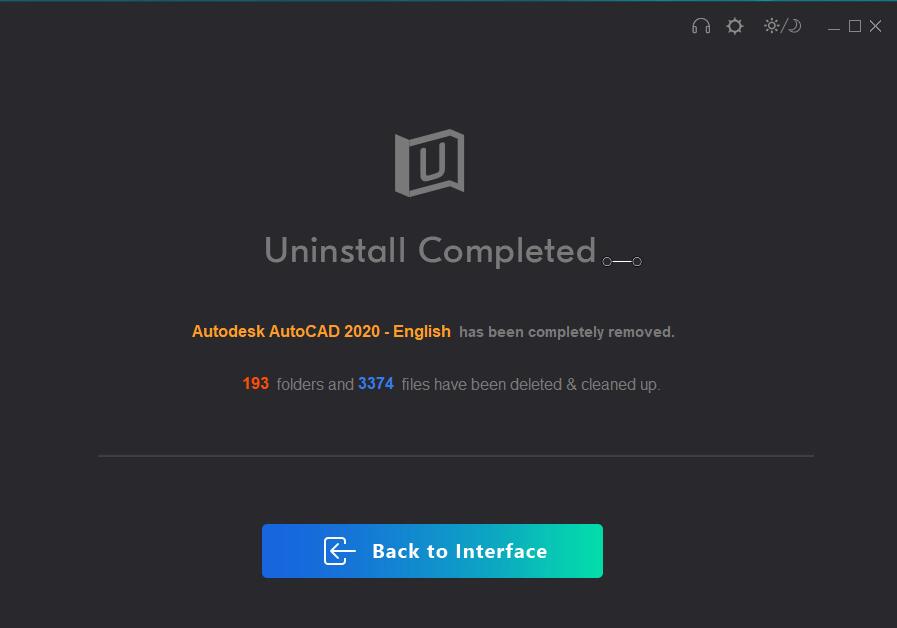 Kindly Reminder: If you can't remove/uninstall AutoCAD 2020 from your computer successfully like Windows or Mac, you are suggested to try Uninstallor, which will help you do all things.
Published by Tony Shepherd & last updated on April 10, 2020 8:04 am