My browser got a SearchAssist.com Redirect that I can't remove it. I worry that it will damage my browser. I can't believe now I even can't use my browser to set my homepage and bookmark web sites as my favorite. It's just like someone controlled my browser and he would not let me do what I want. How can I fix my browser so that I can visit my favorite web sites freely again?
SearchAssist.com Redirect Information
From what the victim said, we learn that SearchAssist.com redirect is an annoying browser hijack virus. Once infects your PC, it will make your web browser functions out of work. Some specific features of this redirect virus will be stated below. Firstly, it can hijack your Internet browser, which means it can change the default setting of your browser to occupy the browser's authorization, alter your home page without your permission. What's worse, it will affect the web search navigation. Secondly, you will fail to get access to certain web resources, since SearchAssist.com blocks up your search. Thirdly, it may install other sorts of spyware/adware to mess your PC system up. In addition, it will never provide you the real search results, instead, you will be redirected to malicious websites when you use your search engine like Google, Bing.
At the showing up page, there are numerous ads pop-ups, unsafe links and floored with mal-ware. As a result, it will slow down your PC performance. So we should be careful in our web activities and keep the antivirus permanently updated. Be cautious while browsing!  Ways to be infected with it are a lot as long as you are surfing the illegal websites or downloading unidentified files and programs, you will be exposed to numerous risks. A browser hijacker as SearchAssist.com will change your home page without any permission and you cannot change it back to what you want. All the other settings such as favorites or bookmarks will be different.
Furthermore, when you are searching for online resources with the search engines that are familiar to you, this malicious hijacker will stop you from accessing those pages you want to see and redirect the searching results to other websites that are related to SearchAssist.com containing thousands of viruses and malwares. If you do not take fast actions to remove it, the general speed of the operating system may go slower as time goes by. For the worst part, it might download and install some other rogues to further damage your computer. Get it off your computer once found it.
To fix your computer, Live Chat with YooSecurity Expert to remove SearchAssist.com redirect now, or you can follow the manual removal guide below to get your problem fixed. (For advanced computer users)

A Screenshot of SearchAssist.com Redirect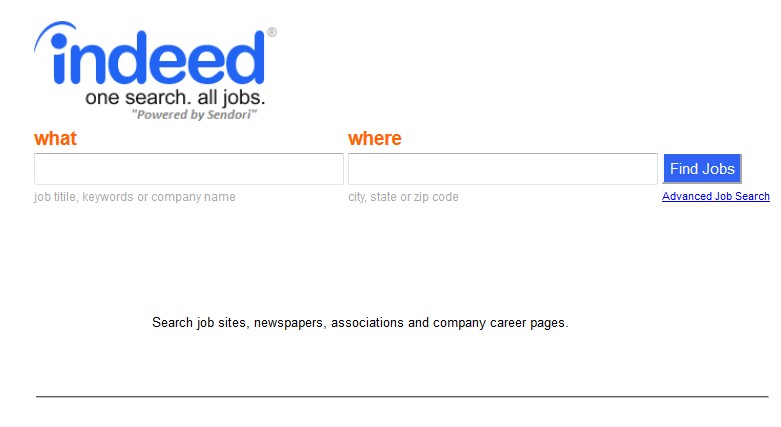 Main Symptoms When Your Computer Gets Redirect Virus Infection
A. Your computer is something not normal as usual such as running very slowly.
B. When you open the Task Manager, you can find some strange progress which you never found before.
C. Every time you open your browser, you are redirected to some odd web pages such as SearchAssist.com.
D. Your browser runs more and more slowly.
E. It always pops up some irritating advertisements even if you don't want.
Best Way to Remove SearchAssist.com Redirect Virus Step by Step
Step 1: Press CTRL+ALT+DEL or CTRL+SHIFT+ESC. Open the Windows Task Manager.
If that didn't work, try another way. Press the Start button and click on the Run option. This will start the Run tool. Type in taskmgr and press OK. This should start the Windows Task Manager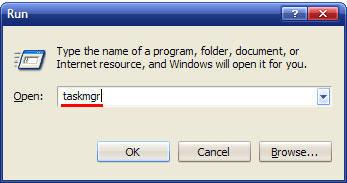 Step 2: Within the Windows Task Manager click on the Processes tab. Find the process by name. random.exe (related to SearchAssist.com) . Then scroll the list to find required process. Select it with your mouse or keyboard and click on the End Process button. This will kill the process.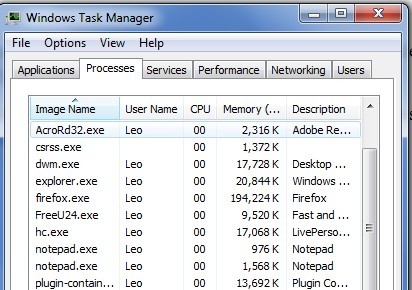 Step 3: Delete malicious registry entries related to SearchAssist.com Virus.
(All the registry entries will be randomly named according the random files that related to the virus)
Step 4: Remove malicious files of SearchAssist.com Redirect Virus
(All the related files would be named randomly since the virus would change them constantly and automatically)
Video of Key Steps on How to Modify or Change Windows Registry to Remove SearchAssist.com Redirect:
As what you can see, SearchAssist.com redirect is really a very rude virus which can finally destroy your computer system. And please don't consider auto delete method since there is no such anti-virus can really remove it completely. Don't download free software to take a chance. This can only waste your time and bring in much more viruses. All the instructions above are prepared for those who have much computer knowledge and are familiar with this kind for virus. Before you start to do the removal work, please consider it seriously. On the other hand, all the instructions above aim at the common infection situation. As for SearchAssist.com redirect, there are many variables according to different computers. What's worse, as time goes by, it may start its variation. Just like what is mentioned above, this virus infection is a cascaded infection. The related files may be changed. Unless you have much knowledge about this virus, it's very hard for you to do the removal work.
Note:If you failed to remove SearchAssist.com redirect virus with the method above, please consult YooSecurity certified professionals to remove it completely.

Published by Tony Shepherd & last updated on October 17, 2013 10:47 am