Win32/ramnit.c is a dangerous and stubborn Trojan horse or worm infection. This vicious virus is designed and spread by cyber criminals mainly to monitor what you do online, steal your sensitive data and open backdoor access to your system. cyber hackers usually spread it through malicious sites, unwanted programs, popups, ad banners, flashing video banner, or bundling it into junk email. Malicious websites usually pop up different strange ads or fake warning to attract you to click on, but actually once you open this kind of website, maybe there is some unwanted program or apps automatically installing into your device without your knowledge. Sometimes you even can't remove or uninstall the installed application or program. Unwanted application or program from this kind of malicious website possibly contains vicious add-on or extension even some virus file. This is the fastest way to spread virus into online user's device. Cyber hacker can easily put virus or other malicious software like Win32/ramnit.c into malicious sites. Once you click on the website, this Trojan horse will soon sneak into the system. Popups and different ad banners are also dangerous and vicious as one click may bring this Win32/ramnit.c virus installing the system. therefore, usually you should visit legitimate and safe websites, don't open strange links or websites randomly.
Email is other medium used by cyber hackers to spread virus, malware, ransomware, scareware, Trojan horse and other online attacks. You may notice that your email box sometimes may receive some strange emails from unknown resources. They may be written in misspelling words or different unknown character, symbols, or signs or unreadable codes or even attractive pictures with super link. This kind of email is usually classified into phishing email. Phishing email is usually used by cyber hacker to spread aggressive virus like Win32/ramnit.c and steal user's personal information. Phishing emails usually have a link or something that links to other places. Phishing email usually pretends to be from a legitimate company like a bank, or credit card organization and tells that you win an award or something attractive. In the email, there is always a link alluring you to click on. The link mainly redirects you to fraudulent website asking you to enter sensitive information like bank account numbers, logins. Actually once all these precious information is collected by cyber hackers, hackers can use these information to further steal your identity, make unauthorized purchases or apply for credit. Phishing attacks usually can lead to such serious issues as identity theft, credit card fraud, bad credit and financial loss.

How Dangerous is Win32/ramnit.c virus?
Win32/ramnit.c virus can do serious damages to the computer or Mac system. This virus sneaks into operating system and infiltrates important areas like registry editor, start-up items, task manger, program files and Windows folders. It can implant its aggressive files to mess up the system settings and change system files even disable Windows programs. gradually, you will find the system start to run improperly as system files are changed or disable and Windows functions becomes severely invalid. Many serious problems will happen. For example, your computer can't start up properly, or it takes a long time to start up, or it get frozen at a blue screen with error messages. Even when you are still performing tasks on computer, it can shut down suddenly or crash down. Besides, if this Win32/ramnit.c sneaks into start-up items and changes some crucial items, it can automatically start while you're booting up your computer. And the virus can give computer system a wrong commands or disguise as some security tool to display fake security alert.
Win32/ramnit.c virus can keep duplicating and implanting its executable files into system in order to avoid antivirus's detection and scanning. The virus can create tons of junks in system to take up too much system resources, you will find the CPU usage percentage will suddenly become higher even up to 100%. Computer performance will definitely slow down. Computer will often get stuck or crashes down when you run many programs or perform many tasks at the same time. Web browser looks like a snail and even can't load up a page; even worse DNS server settings are modified to block you to access the Internet. if you are using weak-performance antivirus, this virus even can disturb the firewall and further destroy the antivirus. Once the antivirus is broken down, your device will lose protection. and many other risk threats like spyware, worm, ransomware, rogue programs will be brought by this backdoor Win32/ramnit.c virus. More computer threats will further worsen computer performance until he computer system is completely broken down. What's worse, the virus or other spyware can steal your important data stored in computer disk. Your computer even can be controlled by the remotely hackers. hackers can remotely access your device, and you actually can't do anything with your machine. It's important to eradicate this Win32/ramnit.c virus as soon as possible.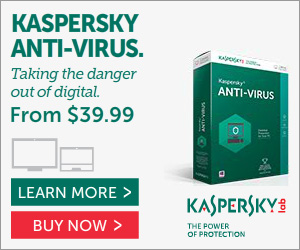 How to remove this Win32/ramnit.c virus?
How to remove this Win32/ramnit.c virus? You are strongly suggested to use a solid and strong antivirus. When it comes to choose antivirus, you should consider such factors as antivirus, antiphishing, antispyware, strong firewall, and many other security solutions. If one antivirus is equipped with many security solutions, it should be a great tool to protect your device against any kind of online threats. Here we will introduce several strong antiviruses.
1. Norton
Norton is a solid and reliable antivirus. It offers many security solutions and products for customers. it offers such powerful and comprehensive products as Norton Security Premium, Norton Security Deluxe, Norton Security Standard, Norton Antivirus basic, Norton Family premier, Norton Mobile Security, Norton Clean, Norton Online Backup, Norton Computer Tune-up, Norton WiFi Privacy, LifeLock Identity Theft Protection and more. Norton not only has the ability to protect computer, Mac, mobile device against virus attacks, but also safeguard personal information completely. Norton takes customer's personal information more serious. Norton security defends against virus, malware, ransomware, spyware, worm, and other online threats. it uses advanced security like LifeLock Identity Theft Protection to protect your Private and financial information when you are on the internet. it can surely avoid identity theft, credit card fraud, bad credit and financial loss. It is the great choice to use Norton security, as it utilized one of the largest global civilian intelligence networks to spot threats faster. it even has a smart and intelligent firewall to protect your home network. You just need to purchase a single subscription, it can help secure multiple PCs, Mac, Smartphones and tablets. If you worry your kids' online activities, Norton security also offer a parental control to help you supervise your kids and monitor what they do on the internet. Norton Security has many premium safety features to keep your kids safe online and guarantee they are connecting to the safe world online. Norton Security can regularly help you do backup in case of a sudden crash down happens. Norton automatically backs up your photos, financial files and other important documents. or you can choose what you want to back up.

2. Kaspersky Lab
Kaspersky Lab provides innovative security. its antivirus can automatically scan your PC to check if there are threats installed into the system. it even scans your new drive by cryptomining infections. If your device is infected with threats, it can apply the advanced technologies to help you rescue and reset it completely. Kaspersky Lab can work with Windows desktop, laptop, Mac, android mobile. So it can protect all your device from virus attacks. It helps protect you from viruses, ransomware, spyware, phishing, dangerous websites, spam, banner adverts and more with malicious files. Even though your device like laptop or smartphone or tablet is lost or stolen, Kaspersky Lab still can help you remotely lock it and wipe all important data and locate it to help you find it out. You may worry your online important data when surfing on the internet, but if you are using Kaspersky Lab, this security solution can protect your personal data, communications and identity into a secure place. What's more, Kaspersky Lab can prevent hackers or any prying eyes from watching what you do on the internet. it can stop your webcam being used to spy on your immediately any potential malicious action happens on your device. Kaspersky Lab's parental control is the advanced and excellent feature to help parents to supervise their kid online activities. it is easy for you to manage your kids' app downloads, block the disclosure of personal information and prevent access to games and inappropriate web content. Kaspersky Lab also is the best fit to use while you are purchasing on the internet or do bill transfer on the internet. Kaspersky Lab has a safe shopping feature which mainly protect your financial information from hackers and cyber criminals. Cyber criminals and hackers always want to steal your money if you are shopping under a low-security condition. But if you have Kaspersky Lab in your device, it will automatically add extra layers of security to protect your money whenever you visit bank's or retailer's websites.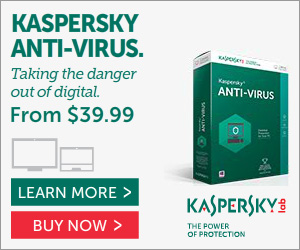 3. Avast
Avast is the powerful security for your digital life. Avast blocks all webcam-hacking, and stops ransomware before it starts. It protects your PC, home network, and passwords against zero-second threats with smart cloud-based detection. It updates your apps automatically and shreds your data permanently when you say so. That's why you've never seen protection like this before. Avast keeps spies and snoops off your webcam. Right now hackers can really hijack your webcam. Webcam Shield makes anything and anyone get your permission before they can use it so nobody takes a peek unless you say so. You can even disable your camera for good — and enable it again. Ransomware Shield of antivirus keeps your most important files from being encrypted and held hostage, and lets only trusted apps alter them in any way. Data Shredder of Avast makes sure your personal photos, bank statements and other private documents get obliterated — for good. So even though you sell your PC, your deleted files and data will not be retrieved. Avast Automatic Software Updater keeps your apps and programs up to date with the very latest safety patches and performance upgrades, so you're not exposed to hackers finding security holes from out of date versions.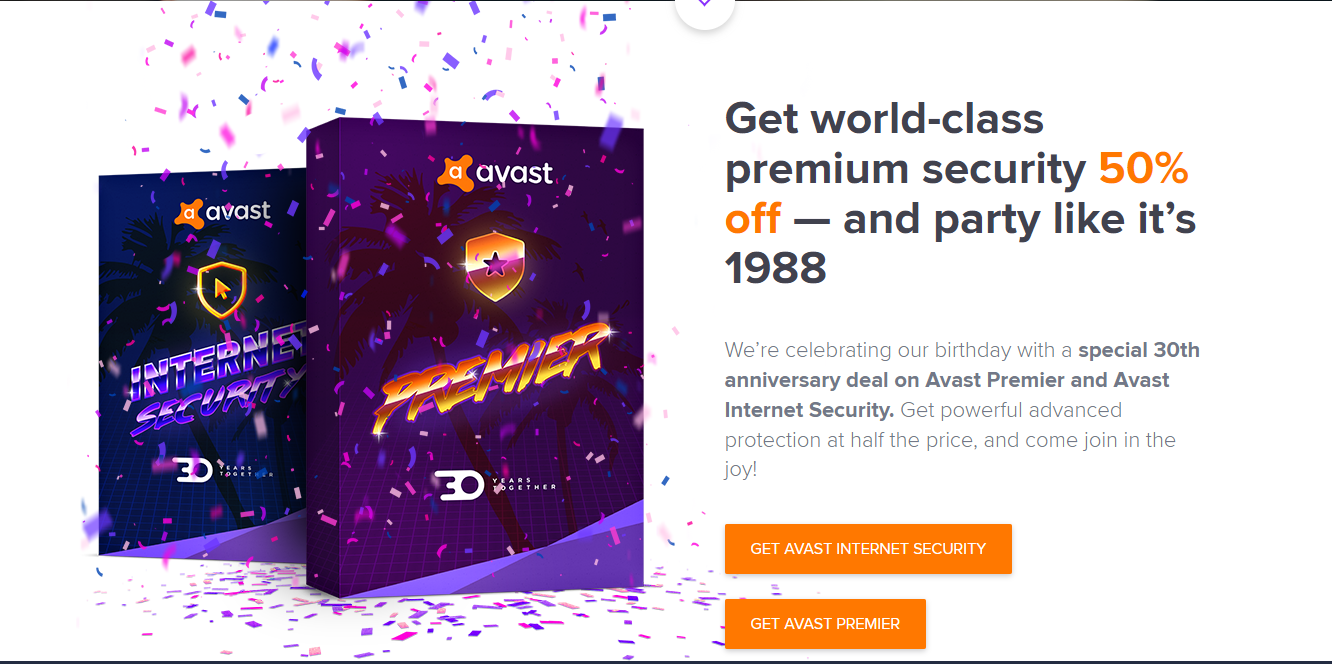 Summary
When it comes to choose the best antivirus to remove virus like Win32/ramnit.c, it is best choice to choose the strong and reliable antivirus and security tool like Norton, Kaspersky lab and Avast. They are all trusted and used by hundreds of millions of users all around the world. they also have powerful performance to defend your device like PC, Mac, android smartphone and tablet against any kind of online threats like viruses, malwares, ransowmares, spywares, worms, Trojans and any other kind of attacks. The security tool can regularly update your applications and programs to the latest version. The antivirus of these three security solution always keep upgrading to the newest version and can detect the new virus or malware within few seconds. And they have a powerful ability kill and eradicate virus or malware infecting into your device completely. All your personal information and data especially financial information, online bank account, credit card number, different logins and passwords, social security numbers and others are all protected by these three strong antivirus and security solution. And you can choose different solutions and plans from Norton, Kaspersky Lab, and Avast. Different package and solutions include different protection plans. some plans include more protection technologies and solutions. Norton, Kaspersky Lab, and Avast even has password manager which mainly store all your different passwords for different accounts with the strongest encryption method AES-256 encryption. All your personal data and information can be backup into this secure place to avoid being stolen by hackers. anyway, it is the wise decision to choose Norton, Kaspersky Lab, and Avast as your best antivirus and security solution to protect your device from online threats. they even the strong and powerful tool to safeguard personal information and data into a secure place.

Published by Tony Shepherd & last updated on October 24, 2018 4:08 am