I get a pop-up message on my computer, it is warning: your system Might Be Infected! Call toll-free 866-447-3841 for a free Diagnosis, It goes on telling me, Your system might be infected with the adware_pop.exe computer virus. As such, your internet is banking. I have had this come up while using Yahoo, usually when I try to read sponsored articles on their news page. This has just started. I don't know how is it happened? Do I need to call that number?
"Your system Might Be Infected" Warning Scam Information
Once your computer gets infected by "Your System Might Be Infected" Warning Scam, please note that you may also suffer from being redirected to unknown domain during access to the network. Except this, this warning scam will disable your system firewall and do some damages to your computer. In this case, the hacker is able to get into your computer and do what it wants to. Many malicious files will be added to your computer then your computer will become slower and slower. You ought to get this Trojan virus off of your computer without delay or your computer may crash down. This warning scam shares many similarities with dozens of other fake errors, such as Call Windows Help Desk Immediately, Microsoft Alert, Windows Security Alert, and Call Technical Support Immediately. Notice that every single one claims that the system is damaged in a certain way. However, all of these errors are completely fake. Their true and only purpose is to trick users into paying for unneeded services. Adware-type applications also have the exact same purpose – generate revenue for the developers. Most of them offer users a variety of useful functions. In reality, however, none of them provide any significant value for a regular user. Instead, adware-type apps collect personal information and deliver intrusive online advertisements. This is the warning scam showing like: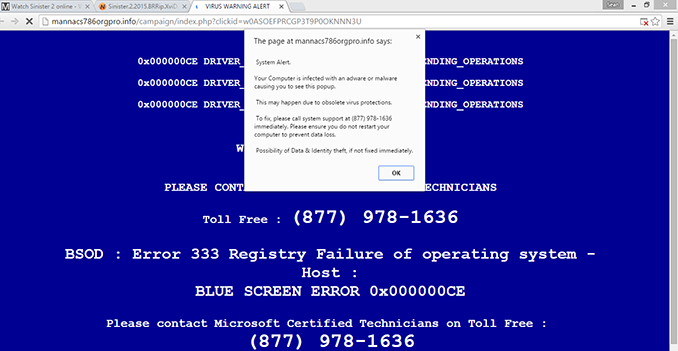 Call that number can't help you anything, it only makes you in a worse situation. It is easy to get the infection if you have less Internet and computer knowledge. As soon as "Your System Might Be Infected" Warning scam infiltrates into your computer, it will change your computer system settings and mess up your computer. It is capable to modify some of system files and embed malicious files into registry. Once the changes take effect, your computer will act weirdly and get slow. You will get some error codes when you use your computer. Besides, there is a possibility that you will have difficulty to connect to the network. In this case, the infected computer will have many serious problems like random redirection, blue screen and system crash. You need to remove it as soon as possible and safe your computer.
Suggestion: If you are not qualified with sufficient computer knowledge to deal with this problem, contact YooSecurity Online PC Experts for help now to delete this warning scam to restore your browsers successfully.


How Did You Have This Virus On Your Computer?
It is comes to you unconsciously when you click some links on the website, opened unknown e-mail attachments, or download unknown "free" software and so on. Freeware download websites encourage users to use small download programs (called 'installers', 'download managers', 'download tools', 'download clients', and so on) to download the chosen software. Download apps supposedly ease the download process. However, they offer installation of third party applications with the chosen software. When you download some documents or apps which you are interesting, this virus program will also be attached to download, and run as document application. There are also set up that contain the hijacker and users are directed to those sites from links within email messages that are sent out. Some of the emails will not contain the link, but they will instead have an attachment that they will be asked to click on. Once "Your System Might Be Infected" Warning scam goes into the target device, it may be trying to hijack your android and lock your apps began to generate advertising revenue. We strongly recommend that you don't do that above behavior, because they are likely to be false. No matter whatever how you get the virus, it is necessary to remove it from your computer before the arrival of more dangerous.
Guide of Remove The Warning Scam Manually
Sometimes, running antivirus software will not solve the browser attack like removing other viruses on the computer. In this case, a manual removal is introduced in this passage as an efficient way that guarantees a complete restore of the affected browser. Other than resetting browser defaults, you will also need to get rid of unknown extensions on browsers and check for potential malware.
Step 1: Restore your browser settings in Chrome or others browser and your saved bookmarks and passwords won't be cleared or changed.
1. Open Chrome. At the top right, click More Settings.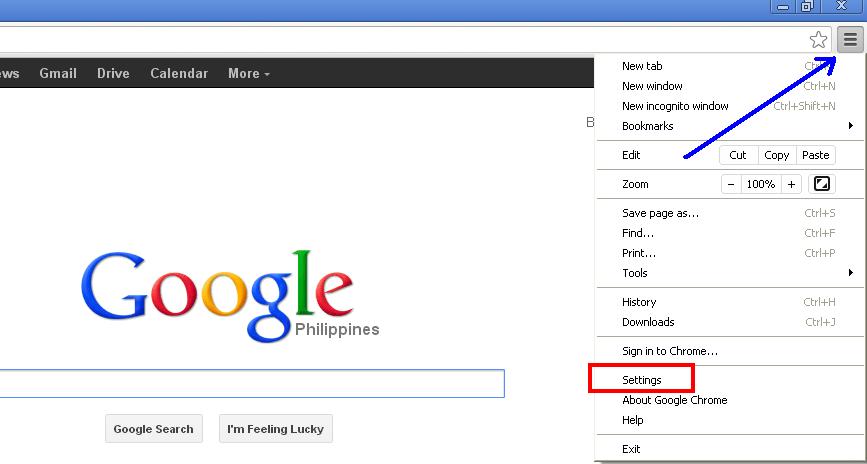 2. At the bottom, click Show advanced settings.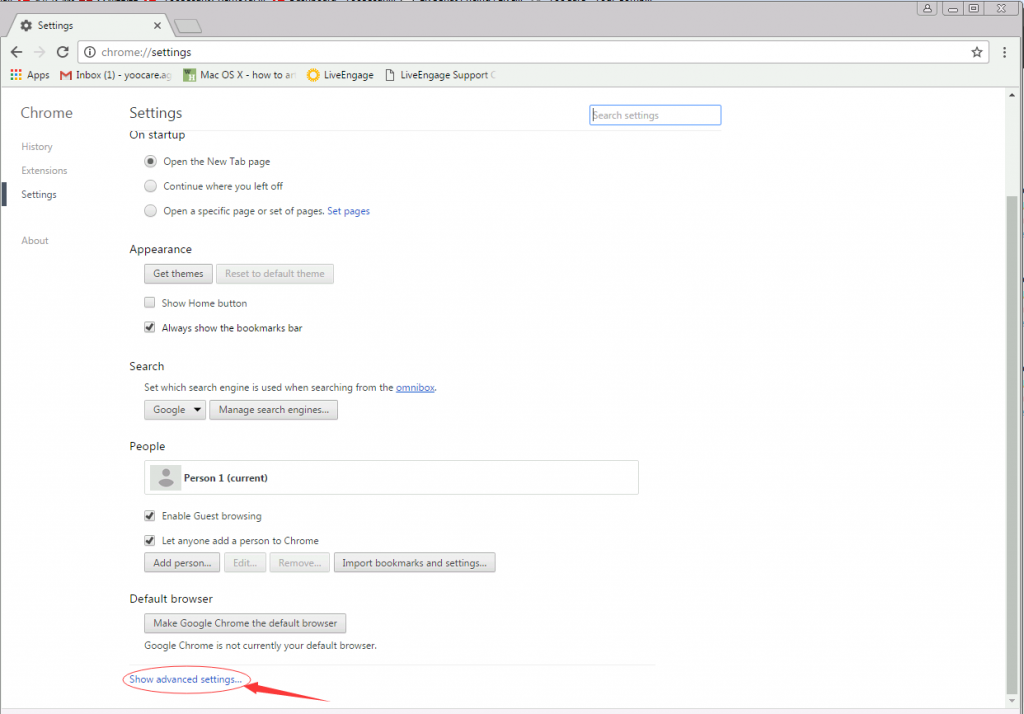 3. Under the section "Reset settings," click Reset settings.
4. In the box that appears, click Reset.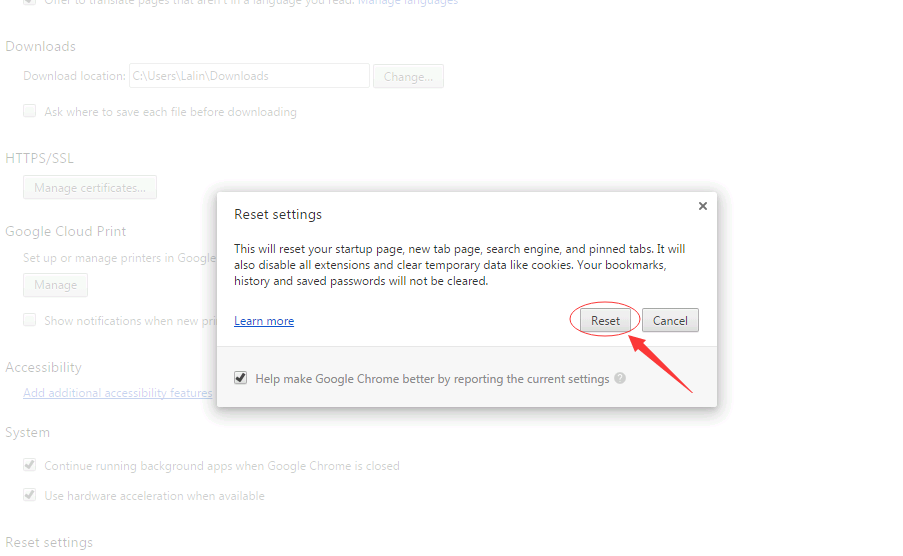 Please note that these steps won't provide a full reset. For example, some settings like fonts or accessibility won't be deleted. Reset browser cannot remove the Search.shroomcourt.com Browser Hijacker completely. You computer is still in danger, so you need to continue to operate the following steps……
Step 2: Press the Ctrl+Alt+Delete keys at the same time, and then click Star Task Manager. One-click "Processes" tab on top, then find relevant process and click "end process".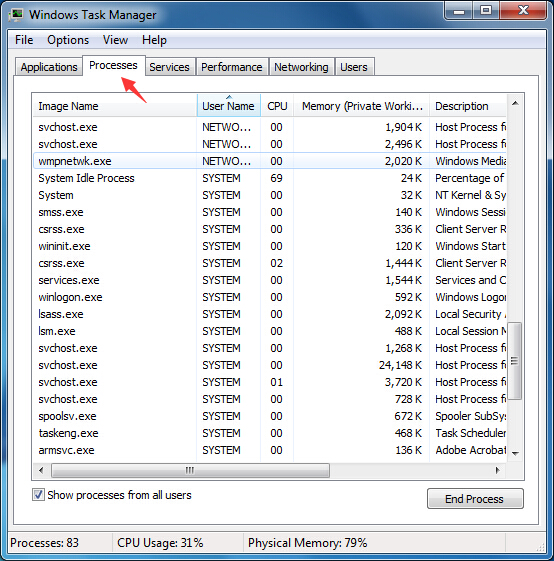 Step 3: Double-click "my computer", then click "Organize button". Click folder and search options. Click "View" button. And choose Show hidden files, folders and drives .then click "OK".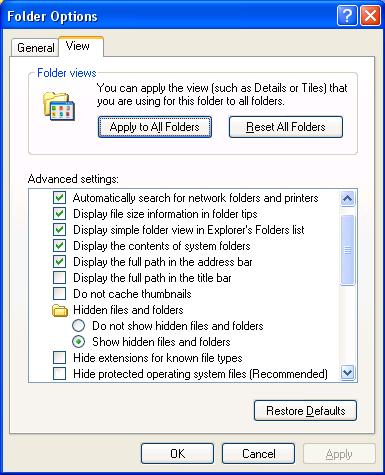 Step 4: Click "Start" button, then click "Control Panel". Click "Uninstall a program" (on the Programs section), select the suspicious program and uninstall it.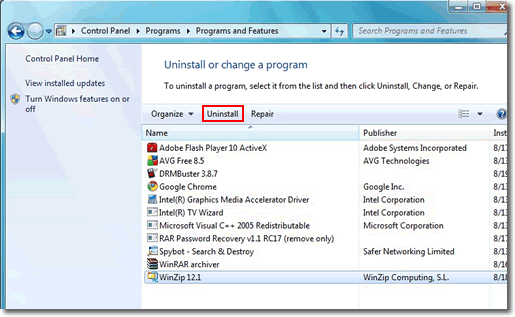 Step 5: Open Registry by Typing in the Run box and Hit Enter Key.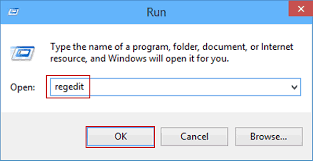 Conclusion:
Once your computer gets infected by this "Your System Might Be Infected" Warning Scam, please completely remove it from your computer without delay. Please don't be fool to call the number and pay to the hacker. It may look like the real Microsoft but actually it is not, please don't believe what it says. Microsoft will not lock their customers' computers in this way. What you should do it to restart your computer to safe mode then find the virus and remove it completely. Next time, please don't download and install freeware on the unknown or unsafe websites. Please think twice if you want to update the Adobe Flash Player.
Suggestion: To follow removal guide that mentioned above, a level of computer knowledge is needed. Still can't get out of the scam? Contact online experts for help now!

Published by James B. Gonzalez & last updated on February 11, 2017 7:16 am