I want to remove Search.clearch.org redirect from my Google Chrome browser. I installed it carelessly when I downloaded a program which I have already uninstalled. But for some reasons, it has taken over my browser and changed my homepage. Every time I want to open a page, it kept redirecting me to other irrelevant sites. And I also found it took much time than before to load up a web site. I have been running security scan for 3 hours but still nothing found, what should I do now?

How to Remove Search.clearch.org Redirect/Hijacker?
Search.clearch.org is a bogus search page that has been found being associated with browser hijacker or adware. Generally speaking, the annoying redirect issue is just designed for commercial advertising. It can be able to attack Firefox, Chrome and Internet Explorer, and can function in most versions of Windows, including Windows XP, Vista, Windows 7 and Windows 8. The site doesn't have any real search engine features even though it looks like a trusted web page providing you clean web search results and clean images search results. In fact, it will not provide you any reliable search results related to your queries but just will do a lot of bad things to corrupt your browser and interrupt your browsing activities.
You will find that your browser is getting slower and slower when you open it. And most of them, it may take a few minutes to load up a web sites. When you open your browser, you will see your homepage has been changed to Search.clearch.org and no matter how hard you have tried, you still cannot reset the homepage and get Google or Yahoo back as you wish. Besides from these unauthorized changes, you also get crazy popup out of nowhere trying to disturb you. Additionally, your browser may keep freezing or stop working while you are surfing the web. The worse part is antivirus product cannot detect any trace about this adware. If you use your anti-virus software to scan your PC, you will find nothing on it and it just reports that your computer is safe.
Most of PC users install Search.clearch.org redirect after they download free software online. The tricky hijacker is bundled with those free programs and uses shady methods to trick users into downloading it. Even though eventually you have uninstalled the unwanted program, you still cannot fix the constant redirect issue. This threat will corrupt the local DNS (or Domain Name System) entries to accomplish their hijackers, so these problems will remain embedded in your operating system even though you have uninstalled the related program. To completely get rid of Search.clearch.org redirect, it is recommended users to follow the manual removal guide below.
Suggestion: If you are not capable to remove Search.clearch.org pop up by yourself, contact YooCare/YooSecurity PC online service for help here, they can make your at ease:

The Bogus Search Engine Image: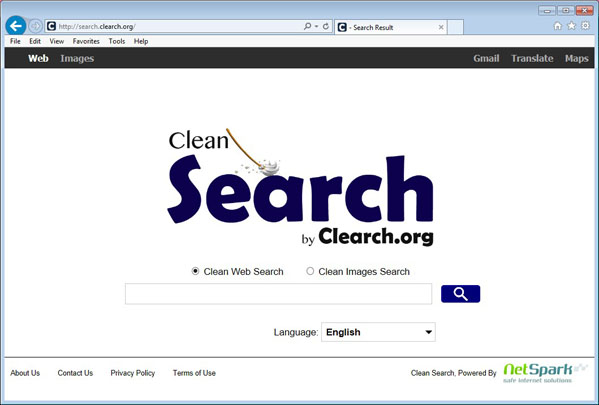 Main Symptoms When Your Browser Has Been Hijacked:
A. Your homepage and default search provider have been changed without your permission.
B. When you try to search information by Google or Bing, you will find that the results will be rerouted to other dubious websites.
C. When you open the Task Manager, you can find some strange processes which you never found before and they took up a lot of memories.
C. Every time you open your browser, some odd web pages open as a new tab automatically.
D. Your browser keep freezing and stop responding.
E. It always pops up some irritating advertisements when you are online.
Best Way to Remove Search.clearch.org Redirect Step by Step
Step 1: Press CTRL+ALT+DEL or CTRL+SHIFT+ESC. Open the Windows Task Manager.
If that didn't work, try another way. Press the Start button and click on the Run option. This will start the Run tool. Type in taskmgr and press OK. This should start the Windows Task Manager.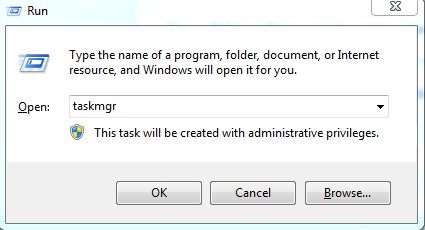 Step 2: Within the Windows Task Manager click on the Processes tab. Find the process by name. random.exe (this means randomly named) . Then scroll the list to find required process. Select it with your mouse or keyboard and click on the End Process button. This will kill the process.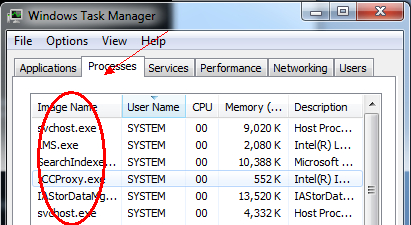 Step 3: Delete malicious registry entries related to Search.clearch.org.
(All the registry entries will be randomly named according the random files that related to the virus)
Step 4: Remove malicious files of Search.clearch.org Hijacker
(All the related files would be named randomly since the virus would change them constantly and automatically)
Step 5: Re-set your browser. Let's take Mozilla Firefox as an example; here are the instructions on how to reset browser:
>>>>>> Open Mozilla Firefox browser, then click "Tools" tag at the top and select "Options" from the drop-down list.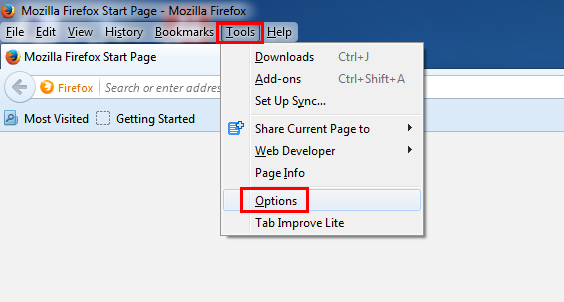 >>>>>> In the new window, click "General" tag at the top, then re-set your personal homepage from the "Home Page" box.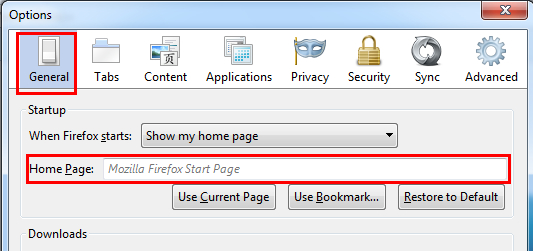 >>>>>> Click "Privacy" tag at the top, then make sure the "Do not tell sites anything about my tracking preferences" is checked. And then click "clean your recent history" and "remove individual cookies".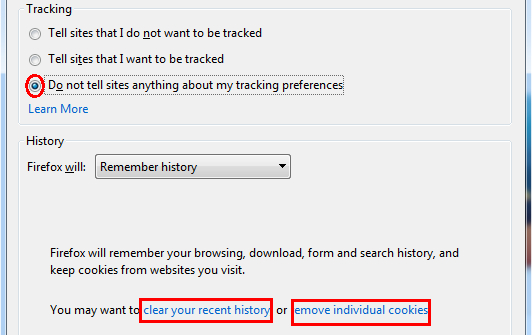 >>>>>> Choose those cookies or histories that you want to clean and click Clean Now, then finish the removal processes.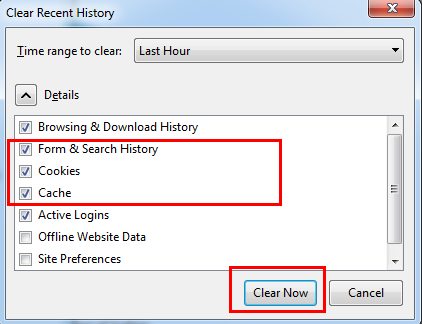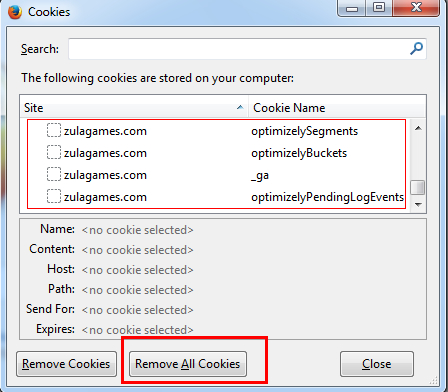 Video of Key Steps on How to Modify or Change Windows Registry to Remove SizlSearch Ads:
Words in the End:
Search.clearch.org is an aggressive adware that can corrupt your browser and stop your online usage. As soon as it is installed, it compromises your web browser and changes your default search engine and homepage. Although antivirus products still have no ability to detect an adware or browser hijacker like this, users still can verify if computer has already been attacked easily. This threat will show a clear sign as soon as it is downloaded. If you start finding yourself redirected to malicious Search.clearch.org website which presents as a fake search engine whenever you go to Internet, please be attention that a malicious hijacker is messing up your PC. Any delay in removing the threat completely will increase more risk of system failure. You may keep receiving system errors and disturbing pop-ups while you are working on your computer. Sometimes, you cannot close the unwelcome pop-up window at all unless you click any of the ads on the window. It is really annoying to view these corrupted pages and ads again and again, at the cost of your time. Therefore, for the sake of your computer security, you should get rid of it without any hesitation.
Note:If you failed to remove Search.clearch.org with the method above, please consult YooSecurity certified professionals to remove it completely.

Published by Tony Shepherd & last updated on January 18, 2014 1:12 am