My computer has been locked by Mamba, I know it is a virus but I don't know how to get rid of it. My files and disks are encrypted and I can't access them nor get into safe mode, please tell how to do? Has any solution come for the mamba virus?
Descriptions of Mamba Ransomware Virus
Mamba Ransomware Virus prevents users from booting their operating systems. Once your computer infected with this virus, you will unable to reference the location of files on the system. Files become inaccessible, and therefore, Windows can no longer load. During this process, a fake check disk screen is shown. Since 2010, the most popular way used by ransomware to extort money has been to remain hidden on the victim's computer for an amount of time long enough to encrypt all of their files. And Mamba Ransomware Virus emerged in 2016 and it came back on August 2017. It is a high-grade encryption algorithms and usually employed. User's options to recover their files without paying the ransom boiled down to basically having a back up copy or using a program that restores deleted files.
Once your computer infected with this virus, it will reboots the computer and displays the message on the boot screen like the following:
"You are Hacked ! H.D.D. Encrypted , Contact Us For Decryption Key ([email protected])
YOURID: [Victim's ID]"
Once it finishes the encryption, PC user will receive a pop-up warning telling that the personal files are all encrypted. The encryption use a specific and unique key and this key can be saved on the server which hackers host. So, it is not easy to decrypt the files for computer user himself. In order to decrypt the files, computer user is asked to pay a fine from $300 to over $2000, and the payment must be done in Bitcoins. Also, this virus infection will create a ".txt" ".exe" and ".gif" file in the computer and tell the victim how to process the payment. However, some people who have already done the payment, their files are still encrypted.
We kindly suggest you don't choose to immediately pay the damaged sum. Even more disturbing is the fact that even paying the requested ransom may not be what it takes to set your encrypted files free. The hackers might just run away with your money and leave your encoded data inaccessible forever. What we can advise you to do is try everything before you proceed with giving your money to criminals, because paying them might even be considered a crime.
Warm prompt: To safe your computer and data, we kindly suggest you remove the virus as soon as possible. If you have any problems, welcome to click on the Live Chat button and tell us your question. We will provide you with 24 hours online service. But please note that our computer technology team provides real-time online service to remove the virus, but we do not provide services to decrypt files.


The screenshot of this virus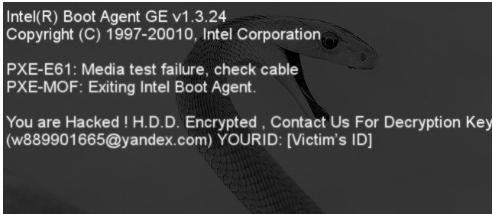 Can I get my encrypted files back? How to restore them?
As you know that our computer technology team provides real-time online service to remove the virus, but we do not provide services to decrypt files. We also can give you two methods to restore your encrypted files, if they won't work; there is no good idea to get your files back. Anyway, you can try to do the following t methods first:
Method One:
Open Windows Explorer and locate the file or folder for which you want to restore a previous version. Right-click on a file or folder, select Properties and hit the tab named Previous Versions. Within the versions area, you will see the list of backed up copies of the file / folder, with the respective time and date indication. Select the latest entry and click Copy if you wish to restore the object to a new location that you can specify. If you click the Restore button, the item will be restored to its original location.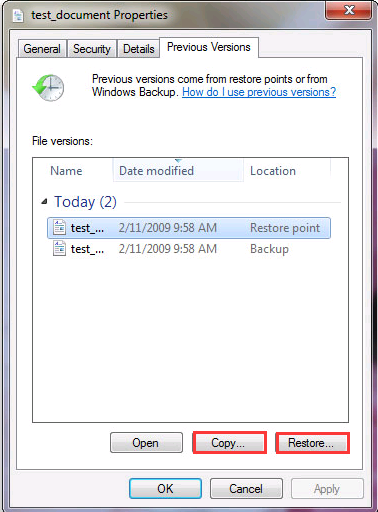 Method Two:
Download and install the Shadow Explorer application. After you run it, select the drive name and the date that the file versions were created. Right-click on the folder or file, select the Export option. Then simply specify the location to which the data should be restored.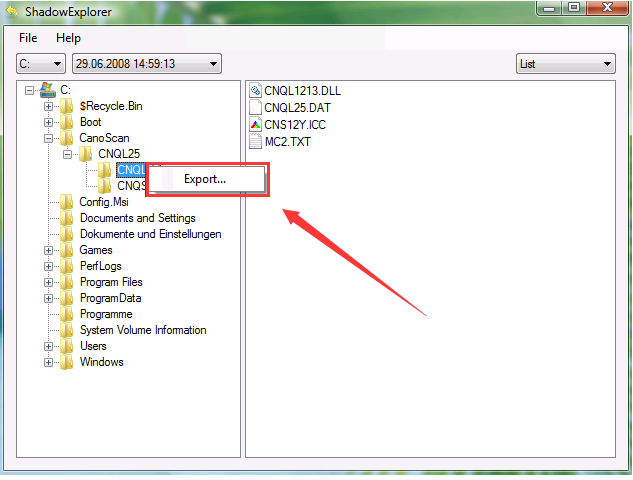 Manual Guides to Remove Mamba Ransomware Virus
Maybe you still can't get your encrypted files back with the above methods, but it is necessary to remove the virus in your system to avoid more files encrypted.
Step 1: Press the Ctrl+Alt+Delete keys at the same time, and then click Star Task Manager. One-click "Processes" tab on top, then find relevant process and click "end process".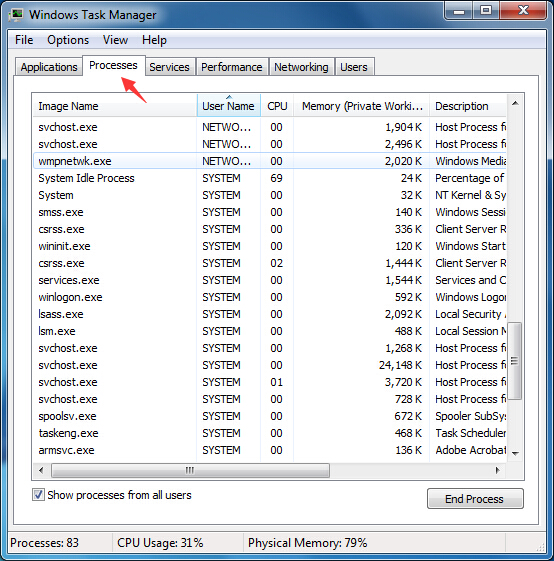 Step 2: Double-click "my computer", then click "Organize button". Click folder and search options. Click "View" button. And choose Show hidden files, folders and drives .then click "OK".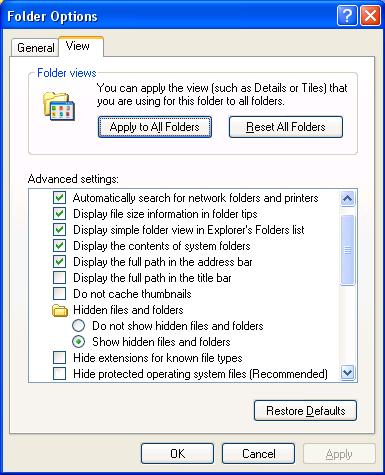 Step 3: Click "Start" button, then click "Control Panel". Click "Uninstall a program" (on the Programs section), select the suspicious program and uninstall it.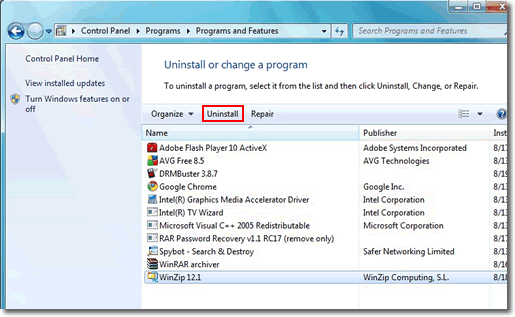 Step 4: Open Registry by Typing in the Run box and Hit Enter Key.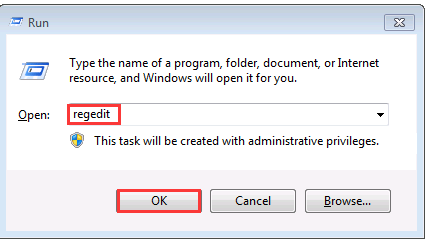 Conclusion
Mamba Ransomware Virus is a dangerous virus which designed by hackers. It can infect computers with all versions of Windows systems. Once it infiltrate into the computer, it can do a full scan on the computer hard disk, after that, it can encrypt all the files in the hard drive. Then PC user can get a warning about the files have been encrypted, and be asked to pay to decrypt the files. If the payment cannot be made in time, the files can be destroyed and user will never get them back. However, even the payment is made within 48 hours, the files are still encrypted. So, computer user does not need to pay for the fine as it is totally a scam. Moreover, the personal information can be leaked out if this virus has collected them from the infected computer. So, the best way to avoid further damages and losses is to remove this virus as soon as you detect this virus in your computer.
Suggestion: To follow removal guide that mentioned above, a quite level of computer knowledge is needed. Still can't get out of Mamba Virus? Contact online experts for help now!

Published by Tony Shepherd & last updated on August 18, 2017 10:10 am