I recently got too many ads on my phone after installed an app from Google play store. It is named Chef Judy and looks like a lovely game. After that, my phone started going crazy to pop up many ads, and the screen get stuck. How do I uninstall it? Please help.
Description of Judy Malware Virus
Judy Malware Virus is a program which has been widely distributed on Google Play store. This app contains code that sends infected devices to a target webpage, where they generate fraudulent clicks on the site's adverts to make money for its creators. After the installation Judy virus connects to its Command and Control (C&C) server. It responds with malware payload that consists of three main components: JavaScript code, user agent string, and particular URLs. With the help of them, malware connects the affected device to an adware server and starts working as a browser: by opening particular pages it generates advertising-based revenue. Judy doesn't appear to be stealing personal information and is just a means for crooks to make money on ad clicks. But it could mean you're phone will be bombarded with all sorts of naughty ads – which might make you look very suspicious if your family or other half gets a hold of your phone.
Judy is found in 41 separate apps masquerading as games on the Play store including Chef Judy, Animal Judy and Fashion Judy. The malicious apps primarily included a series of casual cooking and fashion games under the "Judy" brand, a name borrowed for the malware itself. The nefarious nature of the programs went unnoticed in large part, according to Checkpoint, because its malware payload was downloaded from a non-Google server after the programs were installed. And you should know that "Judy Malware Virus" compromised data on infected phones. That Judy was able to hide on Google Play for so long highlights the tradeoffs of Android operating system, which is often seen as more open but less secure than Apple's iOS.
NOTE: Being afraid to do any wrong operation during the process of removing this Judy Malware Virus from Samsung phone or tablet? Please contact YooSecurity Online Experts, we are here to help you:


The Screenshot of this Virus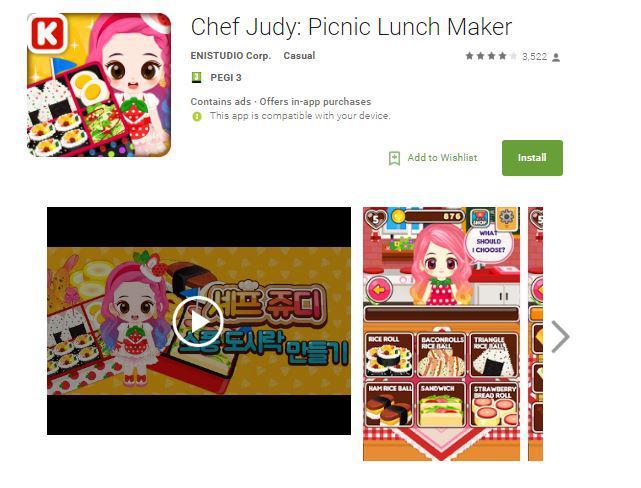 How can you detect the infection in your devices?
You can prevent viruses from damaging your phones. You can also try to avert them if you will take note of the following points:
1. Be careful in what you are downloading. Downloading the cracked applications can lead you to be required for payment. For example, when you avail torrent so that you can have an application usually paid for such as angry birds for free, chances are you are falling into the trap. If you don't have an anti-virus or it is not updated, your android phone is then exposed to risks.
2. Beware of the data you consumed. There are viruses which can send information about you without your knowledge. You can figure this out by checking or auditing the data you are sending and receiving. If the transmitted data unknown to you exceeds 10 MB, you must be vigilant already. If applications necessitate less connection or none at all, then they could be malicious.
It seems that my antivirus is useless to remove this Judy Malware Virus?
Since Judy Malware Virus is created by hackers in order to collect money from users, they have given this malware the abilities to escape from phone, tablet or pc protection tools and then sneak into your device to block you from accessing to it. Cyber hackers are somehow unrecognized by others because all they need the internet. And nowadays all of us do sit in front of internet. Besides, this kind of virus can be created every day to infected our device. It takes some time for antivirus software to upgrade and make better solutions for the newly released viruses.
Manual Removal Guide From Android
Too many infected samsung device and can't do anything on it and even cannot turn it off. To unlock your phone from this virus first please restart your phone to safe mode to unlock your cell phone from the blocked virus warning screen. You can live chat with online experts to assist you if you don't know how to do that.
Note: "Safe Mode" on Phone starts up without loading any third-party add-ons and different devices have different ways to access safe mode.
For Samsung Galaxy S6 S5 S4 Note 2: 1. Power down. 2. Turn on and repeatedly tap the soft-button for "Menu."
For Samsung Galaxy S3 S2 and others: 1. Power down. 2. Turn on, then press and hold Volume Down (Galaxy S3 and others), Volume Up (HTC One, ZTE and others), or Volume Down and Volume Up together (various Motorola devices) when the vendor's logo appears.
For Samsung tablet: Power it off, and then power it on. During startup and when you see the Samsung Logo screen, press and hold the Volume Down key until you can see safe mode writing below the screen at the left hand angle of the screen.
If you have managed to select Safe Mode, you will see the text "Safe Mode" at the bottom left corner of the screen.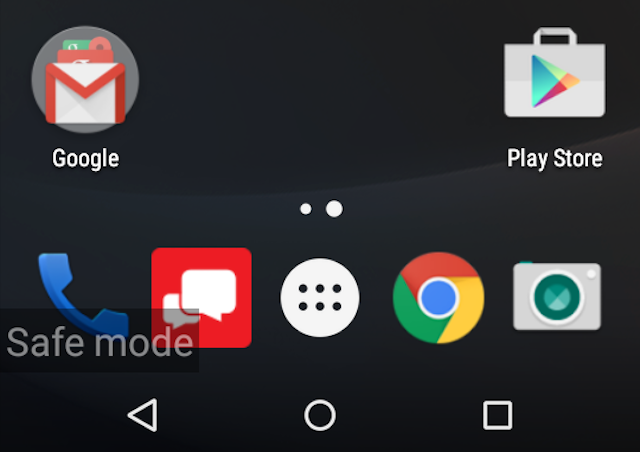 Conclusion
The "Judy" apps were published by an apparently Korean entity known as ENISTUDIO. However, iterations of the same attack were found on a handful of apps from other publishers. The nefarious nature of the programs went unnoticed in large part, according to Checkpoint, because its malware payload was downloaded from a non-Google server after the programs were installed. The code would then use the infected phone to click on Google ads, generating fraudulent revenue for the attacker. To safe your phone, you need to remove this Judy Malware Virus as soon as possible.
Special tips: Having trouble to deal with this virus on your device? Be confused with the whole removal processes of the virus? To safely and completely get rid of it please contact YooSecurity experts for further help:

Published by Tony Shepherd & last updated on June 15, 2017 6:49 am