My Samsung galaxy mobile phone has been locked when I'm watching movie on Google Chrome browser. It is named Ghost Push and I know it is a virus, but I can't close my phone and it wont go away, this is stressing me out. Please tell me how do I get rid of it?
Descriptions of Ghost Push Trojan Virus
Ghost Push Trojan Virus is a stubborn malware and infected all the system resources, making the phone unresponsive and draining the battery. Advertisements continually appear either as full or partial screen ads or in the status bar. Unwanted apps and malicious software are automatically downloaded and installed when connected to the internet. The malware is hard to detect. The virus can root your Android device slinkingly and takes full control the whole system, after your phone has been rooted, the hacker can run special applications that require root access on your phone. When compared to regular applications, root applications provide more features. As these special apps can directly deal with the Android system files, they can tweak your Android in more extensive ways. Simply put, the Ghost Push Trojan hijacks Android smart phones and tablets. To take full control of an Android device, it inputs encrypted core codes into the system directory "to disguise the malware as the built-in apps of the phone."
How can you detect the infection in your devices?
The Android Users can be easily targeted by this infection if they go online carelessly. Usually, cyber hackers can put this Ghost Push Trojan Virus infection to the web pages which have been controlled by them. They can upload this virus to the servers of those infected pages. When people come to the infected pages, their systems can be attacked by this Trojan horse instantly. What's more, this Trojan can be implanted to some commonly used programs by those hackers. When people download and install the corrupted programs on their machines, this Trojan virus can infiltrate the systems on the background without users' notice.
You can prevent viruses from damaging your phones. You can also try to avert them if you will take note of the following points:
1. Be careful in what you are downloading. Downloading the cracked applications can lead you to be required for payment. For example, when you avail torrent so that you can have an application usually paid for such as angry birds for free, chances are you are falling into the trap. If you don't have an anti-virus or it is not updated, your android phone is then exposed to risks.
2. Beware of the data you consumed. There are viruses which can send information about you without your knowledge. You can figure this out by checking or auditing the data you are sending and receiving. If the transmitted data unknown to you exceeds 10 MB, you must be vigilant already. If applications necessitate less connection or none at all, then they could be malicious.
NOTE: Being afraid to do any wrong operation during the process of removing this virus from your phone or tablet? Please contact YooSecurity Online Experts, we are here to help you:


Screenshots of this Virus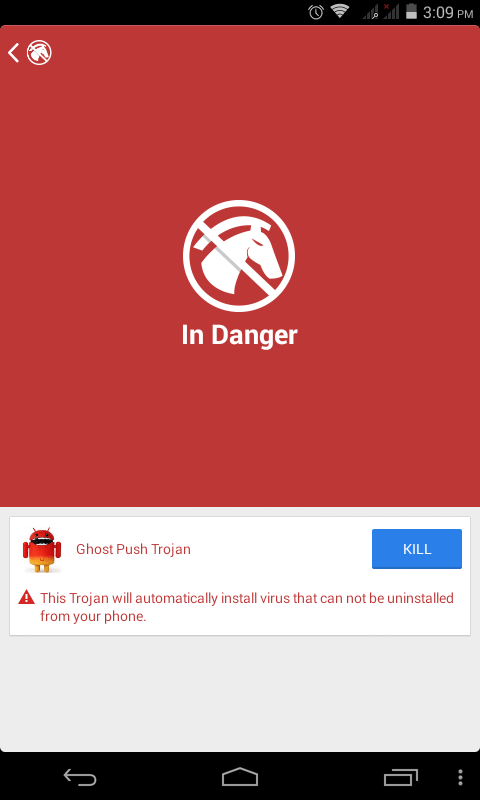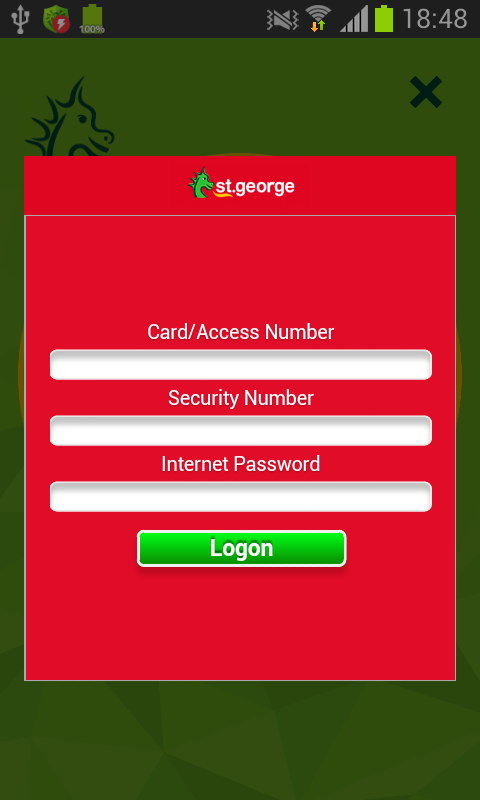 The harm of the Ghost Push Trojan Virus:
1. To steal your web game account, and threatening the safety of your virtual property. After steal your account, hackers will profit from selling these stolen game equipment and the currency.
2. It damages the Firewall to steal financial details with no notice. It uses keyboard record ways to steal your online accounts and passwords, and sent to the hacker, then lead to economic losses directly.
3. It uses instant messaging software to steal your identities to spread the Trojan virus. The infected computer can download hackers specify any program, it is harmful to the uncertain.
4. It can open your computer terminal, and then remote control by hackers. It will be very dangerous for your data and personal information.
Manual Removal Guide On Your Infected device
Too many infected Android device and can't do anything on it and even cannot turn it off. To unlock your phone from Interpol virus first please restart your phone to safe mode to unlock your cell phone from the blocked virus warning screen. You can live chat with online experts to assist you if you don't know how to do that.
Note: "Safe Mode" on Phone starts up without loading any third-party add-ons and different devices have different ways to access safe mode.
For LG mobile phone: 1. Turn off your phone and reboot. 2. When you see the LG logo, press and hold the Volume Down key until you see the home screen. 3. Your home screen displays Safe mode in the lower left corner as shown.
For Samsung Galaxy S6 S5 S4 Note 2: 1. Power down. 2. Turn on and repeatedly tap the soft-button for "Menu."
For Samsung Galaxy S3 S2 and others: 1. Power down. 2. Turn on, then press and hold Volume Down (Galaxy S3 and others), Volume Up (HTC One, ZTE and others), or Volume Down and Volume Up together (various Motorola devices) when the vendor's logo appears.
For Samsung tablet: Power it off, and then power it on. During startup and when you see the Samsung Logo screen, press and hold the Volume Down key until you can see safe mode writing below the screen at the left hand angle of the screen.
If you have managed to select Safe Mode, you will see the text "Safe Mode" at the bottom left corner of the screen.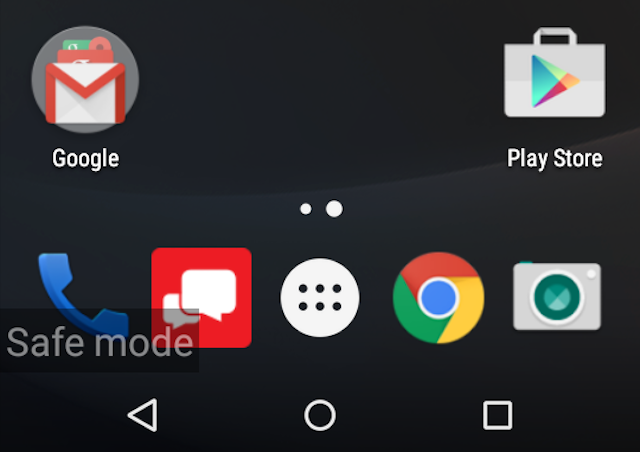 Conclusion
You should know the presence of the virus is dangerous for you. Though the Ghost Push Trojan Virus is only a small plug-in, it can root and ruin your device badly. The good news is that apps in Google Play store are free from Ghost Push virus. You download and use them without hesitation. Do not download unknown free apps from unsafe websites any more. Or, your device can be infected with virus in any minute. Besides, the cyber criminals spread Ghost Push virus via browser ads. You may notice that all kinds of ads pop up on your device frequently. Some of them are about promotion. Others have sexy ladies or other attractive content. They all share the same function namely attracting your attention. You can't help and just click on it to see what it is about. According to our research, browser ads contain malicious links that will lead you to dangerous websites. Ghost Push virus can be downloaded once you click on the fishing links. To keep your device safe, do not click on pop-up ads. Do not allow your curious cause any damage to your device or loss of money.
Suggestion: To follow removal guide to get out of Ghost Push Trojan Virus that mentioned above, a quite level of knowledge is needed. Otherwise, the wrong operating on the safe mode can make the situation even worse. Please make sure you are capable of dealing with this. If not, please Contact online experts for help now!

Published by Tony Shepherd & last updated on July 29, 2017 6:11 am