Trojan virus is designed to damage computer system which is something different from malware such as fake virus or ransomware since malware always keeps other purpose, for example, swindle or vicious promotion. But Trojan is with the goal to destroy your computer system and such virus can give your computer system a critical strike. Rootkit-Boot-Pihar-c Virus is particularly so. Read passages below for kindly assistance.
Knowledge of Rootkit.Boot-Pihar-c Virus
Rootkit.Boot.Pihar.c is a Trojan virus recently detected by some antivirus including Kaspersky. This virus is so powerful that once your computer get infected, it will  paralyze the whole computer system. When this virus invades into your computer, your computer will simply shut down by itself no matter your computer operating system is Window 7, Vista or XP. When you restart your PC you just  get the blue screen of death (BSOD) with a Page Fault in NonPaged Area. After that, it tries to reboot again. This loop will keep repeating itself over and over. you are able to boot into Safe mode with Networking but it hangs on CLASSPNP.SYS for a longer period of time . When you run Microsoft Security Essentials, it reveals a Trojan. Even if you  try to remove it but MSE tell you that it can't. When you try to remove the rootkit using TDSSKIller it breaks the partition information, you have to boot into recovery and fix your partition info, only then are you allowed back in Windows. You may also don't know how you get such Trojan virus infected. Of course, in some situation, Rootkit-Boot-Pihar-c Virus may show other common symptoms. Maybe some functions of your computer are available, or you may be always forced to open some links of malicious promotions. Also this virus can reveal your computer system information or personal information to those hackers who remotely control your computer via the Trojan stealthily. The Trojan virus is very hard to inspect out since it keeps a Rootkit which can change every time you start your computer. In fact, when you run FEP scan, it picks up the rootkit again, somehow the TDSSKiller is not removing it. Obviously, the new variant of the rootkit that TDSSKiller is not proprely removing. Is there a safe but effective way to clean it from your computer and repair your system constantly rebooting? What is the best way to remove Rootkit-Boot-Pihar-c Virus?
To save your computer, Live Chat with YooSecurity Support Now, or you can follow the manual removal guide below to get your problem fixed. (For advanced computer users)

Some Symptoms of Rootkit.Boot.Pihar.c Virus Infection:
Reboot your computer again and again automatically without your permission.
Slowdown your computer running speed.
Destroy your computer normal functions which leads to many system errors.
Leak system information even personal information which can bring you much harm in the future.
May cause your property loss or be taken use of by those hackers.
Best Way to Remove Rootkit.Boot Pihar.c & Manual Removal Step by Step?
Please follow these steps to get rid of the Rootkit.Boot.Pihar.c manually:
Step 1: Press CTRL+ALT+DEL or CTRL+SHIFT+ESC. Open the Windows Task Manager.
If that didn't work, try another way. Press the Start button and click on the Run option. This will start the Run tool. Type in taskmgr and press OK. This should start the Windows Task Manager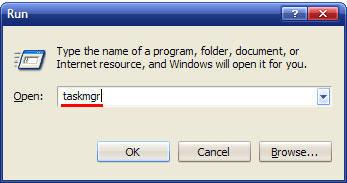 Step 2: Within the Windows Task Manager click on the Processes tab. Find the process by name. random.exe. Then scroll the list to find required process. Select it with your mouse or keyboard and click on the End Process button. This will kill the process.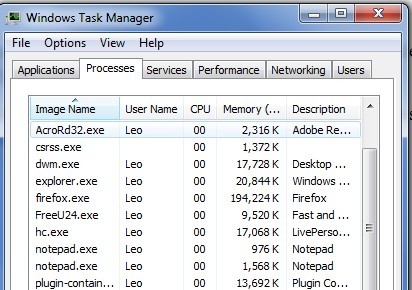 Step 3: Delete malicious registry entries.
HKEY_LOCAL_MACHINE\SOFTWARE\Microsoft\Active Setup\Installed Components\random
HKEY_LOCAL_MACHINE\SOFTWARE\Microsoft\Windows\CurrentVersion\policies\Explorer\run\Rootkit.Boot.Pihar.c
Step 4?Remove malicious files of Rootkit.Boot.Pihar.c
win32rundll.exe
dwm.exe
audiohd.exe
waudiohd.exe
Video of Key Steps on How to Modify or Change Windows Registry:
Based on various situations and computer skills, you can choose the following solutions fit for you.
1. Follow the steps we provide to manually remove the virus.
2. If you failed to remove Rootkit.Boot.Pihar.c Virus with the method above, please consult YooSecurity certified professionals to remove it completely. Live chat with professionals now

Published by Tony Shepherd & last updated on November 14, 2012 11:35 am