Perimeter 81 VPN is claimed to be the next generation business VPN. If Perimeter 81 VPN really the best VPN for business? To get the satisfied answer please go ahead to read content of Perimeter 81 VPN review. It mainly focuses on offers VPN service for business use. Perimeter 81 VPN create a huge and wide global network with over 700 public servers in more than 36 locations worldwide. The expert team creating Perimeter 81 VPN mainly design it to be the intelligent business VPN. It can be used to protect cloud environments, staging servers and company databases. Perimeter 81 VPN applies the military-grade 256-bit encryption standard to encrypt all your data and network and protect your business database from prying eye. Besides, Perimeter 81 VPN is equipped with WiFi protection which can automatically shield your data from hackers and snoopers even when you connect to unsecured and unknown public network.
Perimeter 81 VPN provides easy-to-use apps compatible with all computer, Mac and mobile devices based on major operating systems including Windows, Mac, Android and iOS. There is unlimited data traffic. Perimeter 81 VPN even provides dedicated servers for special needs if your company needs it. dedicated severs are hosted in Perimeter 81 secured cloud and currently only available in these locations including USA, UK, Canada, Japan, Netherlands, France, India and Singapore. You can experience high speed provided by Perimeter 81 VPN as it uses fast-speed and private servers which can be dedicated solely to your company's needs and completely secure your team's data, files, documents, resources and other important data access with dedicated IPs.
Perimeter 81 VPN Pricing and Plans
For Business: $10.00/team member
For Enterprise: Contact Perimeter 81 for customized quote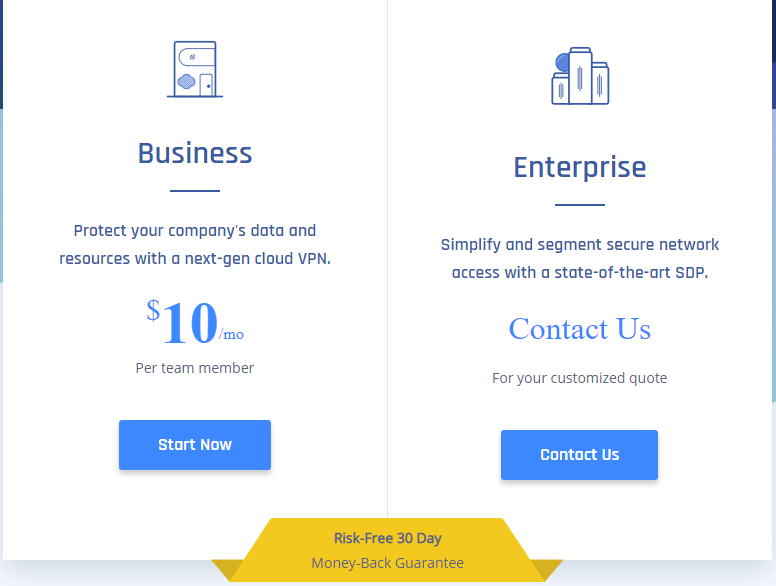 What you can benefit from Business Package? Business package includes dedicated servers, public server locations, automatic WiFi security, easy-to-use apps working on Windows, Mac, iOS and Android, unlimited data usage, fast and easy deployment, single sign-on capabilities, cloud management platform, user & role management, VPN server deployment, activity & Audit reports and 24/7 support.
What you can benefit from enterprise plan? Enterprise Plans includes all features that business package has. In addition, it also provides advanced configuration, VPN server management & monitoring and activity API.
Team member: the team member here means any account user of Perimeter 81 VPN, and any team member has his or her own unique email address. They do not share the same account. for example, 10 staffs in your company need to use Perimeter 81 VPN, then you purchase this Business plan, but 10 Staffs have their own user license including login and password. each member has their own user login license. And each member is allowed to simultaneously access up to 5 devices with one account on desktop, laptop, Mac, smartphone and tablet. Simultaneous connection does not ask additional charge.
Why Perimeter 81 VPN aims at being the next generation business VPN? Unlike other VPN providers, Perimeter 81 VPN mainly offers VPN service to small business and big enterprise. It even makes customized protection VPN for enterprise. VPN tool is used by more and more people to protect online data and get more security on the internet. the reliable and strong VPN almost applies the strongest and most advanced encryption method 256-bit encryption to protect all data and internet traffic of users. 256-bit encryption is an unbreakable encryption method which no one can decrypt and break this encryption.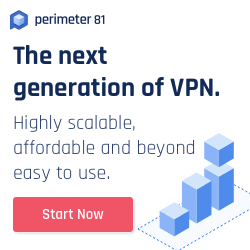 What is the Most Attractive Features of This Next Gen Business VPN?
Perimeter 81 VPN provides easy-to-use client applications for business plan.
Perimeter 81 VPN provides friendly-use applications or apps working with all major systems including Windows, Mac, android and iOS. If the VPN tool does not have a strong compatibility, it will not be easy to use in different devices. all VPN tools now can be compatible well with many platforms and systems. You can use Perimeter 81 VPN on your Windows computer laptop, or Mac device, or iPhone, iPad, android smartphone & tablet, and Chrome devices. Perimeter 81 VPN is designed to be single-click client application. That means you just need to click on sign-on button, then it will soon make you connect to any place and any servers. It is very easy-to-use. You or other company staff can use it on the way of travelling abroad or when work remotely on their laptops, tablets or phones. All you need just is just one click.
Perimeter 81 VPN makes you unlimited global access
Perimeter 81 VPN provides a large network with over 700 public servers in more 36 locations worldwide. What's more, it even allows you to access dedicated servers, then you can have dedicated IP address and access any websites and apps from anywhere. Whenever and wherever you go, you can access any websites and apps from anywhere although you are on business trip or travelling abroad. Perimeter 81 VPN just want to make promoting your company's international presence easy. To circumvent internet censorship and geo-restrictions is one of the most important reasons why people have to use VPN tool like Perimeter 81 VPN. Many popular websites and apps are blocked in some countries and regions due to internet censorship by local government or geographical restrictions set by site or app itself. usually internet censorship and geo-restrictions are the main reasons blocking people to access certain websites and apps.
Many countries and regions are applying internet censorship to protect their domestic internet security. it is an effective method to stop visit unsafe and certain foreign websites and apps. Many countries like China, Russia, UAE, India, Pakistan, Turkey, Iran, Syria and others are deploying the strict internet censorship to censor and control their domestic internet security. actually they have the same purpose blocking some kinds of social media websites and apps. Internet censorship mainly controls and limits where and what people can browse, discus, comment and publish on the internet. any potentially unfavorable content oppose to the government policy will be soon blocked by the internet censorship. that's how an internet censorship work. Take China for example, China is a well-known country that practices the strongest and strictest internet censorship in the world to control and supervise their domestic mainland internet security. this strict internet censorship of China is usually called Great Firewall. the GFW system mainly blocks foreign social media or social networking functioning websites and apps, and even messaging apps like Facebook, Twitter, Instagram, YouTube, Snapchat, WhatsApp, Google, Gmail, Telegram, Viber, Line etc. What's more, China even implements many kinds of strong VPN-blocking tool to help the GFW system to quickly identify and detect VPN tool. Therefore, if your VPN tool has a weak performance, it will be soon killed by these anti-VPN and GFW system. the Great Firewall, strict censorship regulation and many kinds of anti-VPN tools make people hard to access any foreign popular social media sites and apps in China.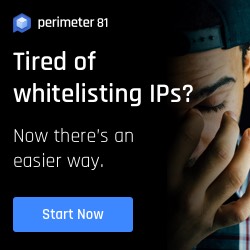 The geo-restrictions set on the site or app itself is other strong barrier blocking people to access that website and app. In fact, geo-blocking or geographical restriction is found used in many popular streaming websites. So, even there is no internet censorship in that country, you still may not be able to access the website as it is using geo-blocking policy. Many popular websites like Netflix, BBC iPlayer, Hulu, HBO, Sling TV, CBS, and SHOWTIME are using geographical blocking technology to limit people in certain location to watch their channels and contents. Geo-restriction is the strict policy to block access to certain websites and service. Geo-blocking is a method that companies & websites use to make sure that only people in a specific geographic location are able to access a certain site or service. websites with geo-restrictions usually check and identify your IP address, and then know your device's location. If your location is not in line of approved location, your access will be blocked immediately. VPN tool can hide your real IP address and replace with a new IP address from approved location, which can geo-spoof the website you want access. The website would think you are from approved location and allows you to use the service.
Whatever reasons internet censorship or geo-restrictions blocks your access to websites or apps, VPN tool like Perimeter 81 VPN work in the same process to circumvent internet censorship and go around geo-restrictions to make you successfully access websites or apps you want. It masks your real IP address and replace with another new IP address to mask your real location, then the website or other people on the internet will just see your new IP address and new location, the real location and IP will be completely hidden. VPN has a strong ability to hide real identity online like IP and location. To hide real IP address is the main method to bypass the internet censorship and geo-restrictions and access websites on the internet. Perimeter 81 VPN ensures you to access any blocking websites from anywhere all around the world. Perimeter 81 VPN is the best fit for people who always have business trip abroad. It can effectively conduct quality assurance testing and quickly circumvent geo-restrictions. Besides, it offers dedicated IP address from dedicated servers to guarantee fast speed and smooth network.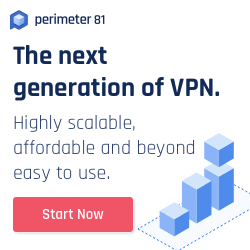 Perimeter 81 VPN has innovative Automatic WiFi Protection
We usually use the WiFi hotspot in public places like coffer bar, airport, library, company, restaurant, supermarket and more for easy to access website or save mobile data. however, public network like WiFi hotspot is usually a place to breed cyber hackers and snoopers who always want to attack and break your network connection and steal your online personal information. identity theft become more severely on the internet carried out by cyber hackers. cyber hackers can easily break into your weak and unsecure network when you are using public WiFi hotspot. If you are purchasing goods online and making payment with credit card, debit card, bank account or PayPal, all your sensitive information about financial will become vulnerable to cyber hackers. Hackers can easily see all these information and get your sensitive information within seconds. You may soon face a financial loss but don't how your money is stolen. It is necessary to protect your WiFi connection wherever you are. Perimeter 81 VPN's innovative Automatic WiFi Protection is designed specifically to shield your data against any online hackers. when your employees connect to unknown and untrusted networks, this innovative Automatic WiFi Protection feature will automatically activate and protect you from prying eyes. Besides, Perimeter 81 VPN applies the most advanced encryption level 256-bit which especially is helpful to protect user's internet traffic and any personal data. all your data just go through encrypted and secure tunnel, which no one can access. 256-bit is the highest level for data security and protection and used to protect top-secret files and documents of U.S. government and military. Anyway, if you are connecting to unsecure network, Automatic WiFi Protection feature will instantly and automatically activate and protect your sensitive files, email messages and use logins at the packet level. Everything will be still completely confidential.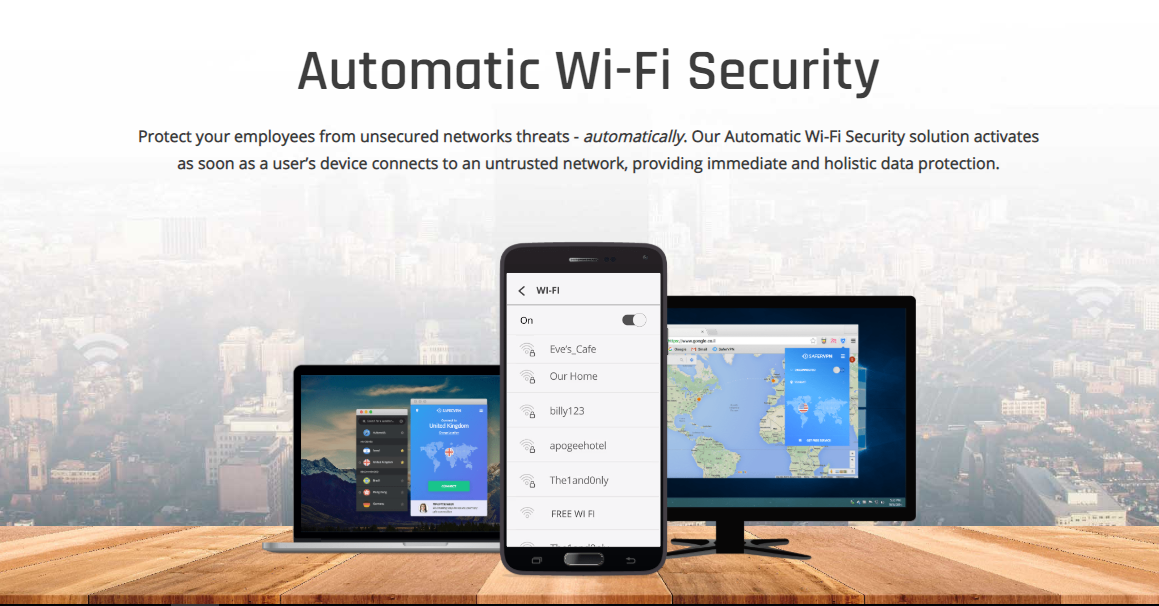 Perimeter 81 VPN is a powerful Cloud VPN
Cloud VPN gives customer a higher level of privacy and security for business data and files. A Cloud VPN is a cloud-based network infrastructure that delivers VPN services. It provides globally accessible VPN access to end users and subscribers through a cloud platform over the public Internet. Perimeter 81 Cloud VPN provides secure, private and unrestricted internet access for your business network. it provides dedicated VPN servers hosted in 35 locations worldwide. And you can access private servers. Cloud VPN provides security and compliance to networks that have transferred to the public cloud. If you just use cloud storage, you will find actually data stored in cloud is not secure if no tool protects the data. cloud provider just provides the network infrastructure, but not guarantee secure access. Cloud storage without special protection is just a shared responsibility model. However, Perimeter 81 Cloud VPN integrates VPN features into Cloud management, then Cloud VPN not only has the feature of VPN but also has a strong cloud storage. Your employees can access the data in cloud remotely like they are in office. It is completely secure. Your employees can access this cloud VPN from anywhere from multiple devices whenever they need. Therefore, Perimeter 81 Cloud VPN can make employees securely access the company's private network through public networks and even share data remotely. Perimeter 81 Cloud VPN applies bank-level data encryption together with different kinds of tunneling protocols to protect all transmitted data. So, whenever and wherever you are accessing data on Cloud VPN, all data is completely encrypted. If your business is distributed internationally, it is better to use this kind of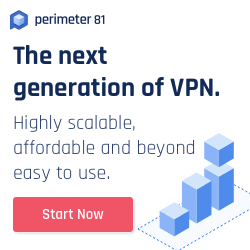 Perimeter 81 Cloud VPN to make sure everything functions properly worldwide.
Perimeter 81 Cloud VPN actually increase your business efficiency and productivity. Since business data is shared in secure and private cloud VPN, your employees from different locations wherever it is from domestic or abroad can easily read, monitor and handle their tasks according to the strict requirement of company. You can soon change the servers to connect to important market to check your product effect. For example, you can connect to international servers to check your product ads in important markets, and you can soon know how strong is the Ad's keyword performance in targeted countries. if not, you can soon make a diverse. Perimeter 81 Cloud VPN is actually to help your employees save time and increase productivity by whitelisting and segmenting employee access to specific cloud resources. What's more, Perimeter 81 Cloud VPN has a strong ability to bypass geo-restrictions to make your employees access any must-have tool from anywhere. Your employees can easily use messaging and VoIP apps like Skype, WhatsApp, Viber, Line, Slack, Facebook, Twitter, Gmail and Google in any countries. Perimeter 81 Cloud VPN can mask your IP address and actually location to bypass the online censorship, then you can access any messaging tools, VoIP apps, social media networks, websites to contact your coworkers timely if any accidences happen.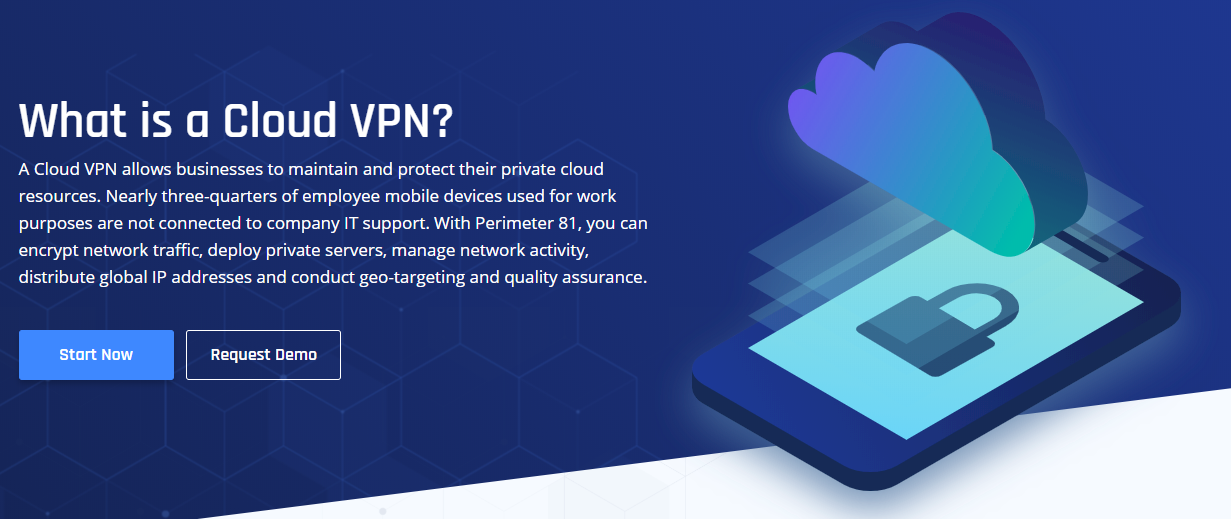 Video Guides Perimeter 81 VPN Review
Top 10 + Best VPN Services Worldwide
| VPN Provider | Servers | Jurisdiction | # of Connections | Price(USD) | WebSite |
| --- | --- | --- | --- | --- | --- |
| | 2000+ servers in 94 countries. | British Virgin Islands | 3 | $6.67/Month (Save 49%) | Best Deals |
| | 1,000+ servers in 60+ countries. | USA | 10 | $4.87/Month (Save 60%) | View Deals |
| | 4646+ servers in 62+ countries. | Panama | 6 | $3.99/Month (Save 66%) | View Deals |
| | 200+ servers in 70 countries. | Bulgaria | 6 | $4.18/Month (Save 50%) | View Deals |
Click Here to View More Top 10 Best VPN Services »
Summary
Perimeter 81 VPN is not a traditional VPN tool. It mainly focuses their service into business company and corporation. It provides different high level security and privacy for employees. And they can design specific solution for big corporation. Perimeter 81 VPN is praised to be highly intuitive and cloud-friendly VPN service. Perimeter 81 VPN provides company and corporation with smart and intelligent architecture and comprehensive management platform to control and manage company's business. Perimeter 81 VPN can automatically deploy your network including your private servers, use secure cloud gateways and easy-to-use client applications to make everything run fast and manage your business efficiency. And Perimeter 81 VPN provides smart and single-click interface client application with unique API integration. It is completely easy to use and save your time, and it just needs one click. Then you can soon connect to server you want. Perimeter 81 VPN is a cloud-based VPN which is an innovative invention. It saves time and increases your company's productivity and efficiency. This cloud-based VPN provides highly scalable solution and it can serve all your customers and any number of devices. Perimeter 81 VPN provides Wi-Fi protection technology to encrypt and protect all your data wherever you are using WiFi connection network. with this WiFi protection, your employees can even work under low-security network like coffee bar's WiFi hotspot. In a word, Perimeter 81 VPN is an innovative cloud-based VPN to protect company's data and resources.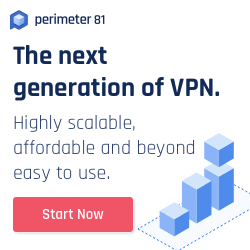 Published by Tony Shepherd & last updated on April 3, 2020 5:05 pm