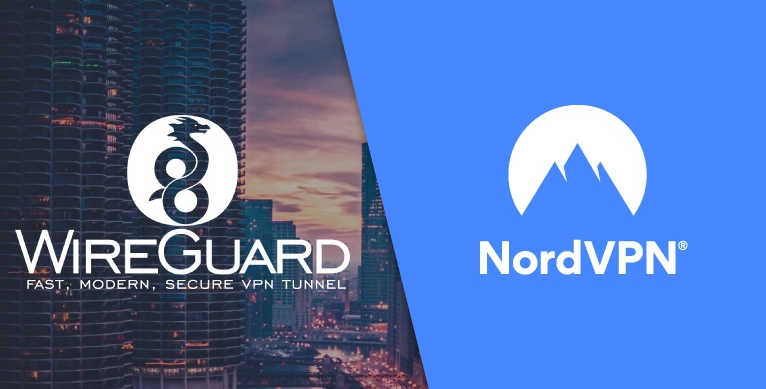 NordVPN is excited to announce their latest project – the NordLynx technology built around the WireGuard protocol – which aims to quench the most burning desires for a faster, more stable, easier to manage VPN connection.
WireGuard, a new VPN tunneling protocol, has the potential to bring major change to the VPN industry. In comparison to existing VPN protocols, such as OpenVPN and IPSec, WireGuard may offer faster speeds and better reliability with new and improved encryption standards. But since WireGuard is currently under heavy development, it's far from perfection.
NordVPN has been looking for a way for the WireGuard protocol to work without posing a risk to their customers' privacy, and they found it finally. The company developed a double NAT (Network Address Translation) system and it successfully combined the highspeed connection offered by WireGuard with its own double NAT system. With this technology, users can establish a secure VPN connection without storing any identifiable data on a server. Dynamic local IP addresses remain assigned only while the session is active. Meanwhile, user authentication is done with the help of an external database.
Now NordLynx – the solution for a fast, private and secure VPN connection is on public. Linux users are the first ones to get hands-on experience with NordLynx. By default, NordVPN for Linux runs on the OpenVPN protocol. Follow these steps to switch to NordLynx:
Update your app to the latest version.
Install WireGuard. Tutorials for different distributions are available in our Help Center.
Open the terminal and enter 'nordvpn set technology NordLynx'.
Enter 'nordvpn c' to connect to VPN.
That's it – now your Linux app is running on NordLynx.
For more news and tips about cybersecurity with NordVPN, view here.
Published by Michael Myn & last updated on August 8, 2019 5:14 am