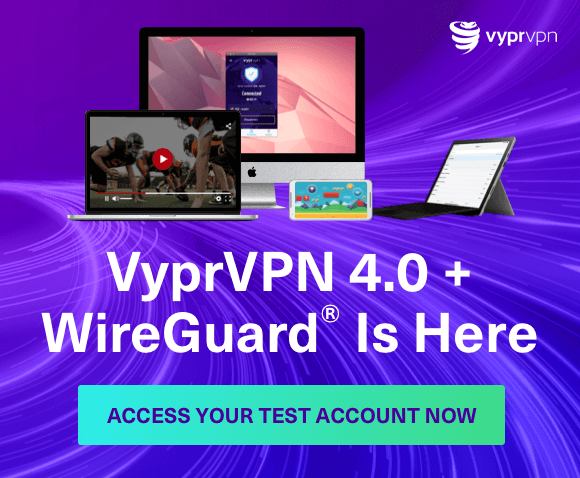 We are proud to announce the full release of VyprVPN 4.0 with WireGuard®. As you may have read in last blog post, WireGuard® is the next-generation VPN protocol that gives you the highest level of privacy, security and speed. VyprVPN 4.0 just left beta status. For the last few weeks, their team have been working hard to bring users their best version of this protocol without sacrificing performance, security or privacy across all platforms.
Take a look at what makes VyprVPN 4.0 + WireGuard® simply the best VPN ever:
Faster Speed – Enjoy faster streaming, gaming and downloading. Their internal speed tests show that their WireGuard® protocol outperforms their IPsec by more than 200%!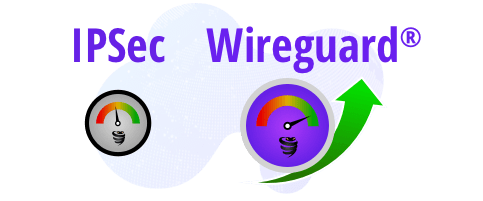 Completely Private – Just like all the protocols, WireGuard® is supported on all global servers, so users are always assured of a totally private connection. And their No-Log Policy makes sure no one ever has access to their users data. (Even them can't access it.)
Most Secure – WireGuard®'s slim codebase and powerful encryption provide the utmost in security. Plus users can still use their other protocols – such as IPsec, OpenVPN® and our censorship-blasting Chameleon® – all of which have strong 256-bit encryption and DNS protection.
Easy to Use – What could be easier than connecting to all your devices with one click? With VyprVPN 4.0, you'll be browsing and streaming more quickly than ever.
A Reliable Connection – Stay connected on your mobile device when you switch from one network environment to another. Unlike other VPN protocols that drop your connection, you don't have to worry about being disrupted with WireGuard®.
Please take the time to upgrade your apps and test VyprVPN 4.0 with Wireguard®. WireGuard® is now available on our iOS, Android, Mac and Windows Apps.
Published by Tony Shepherd & last updated on June 10, 2020 3:48 pm