Kaspersky Australia 50% Off Kaspersky Total Security(KTS)
If you visit the home-security page for Kaspersky Australia you will find a great offer on Kaspersky Total Security with 50% off all multiples of devices until December 23rd.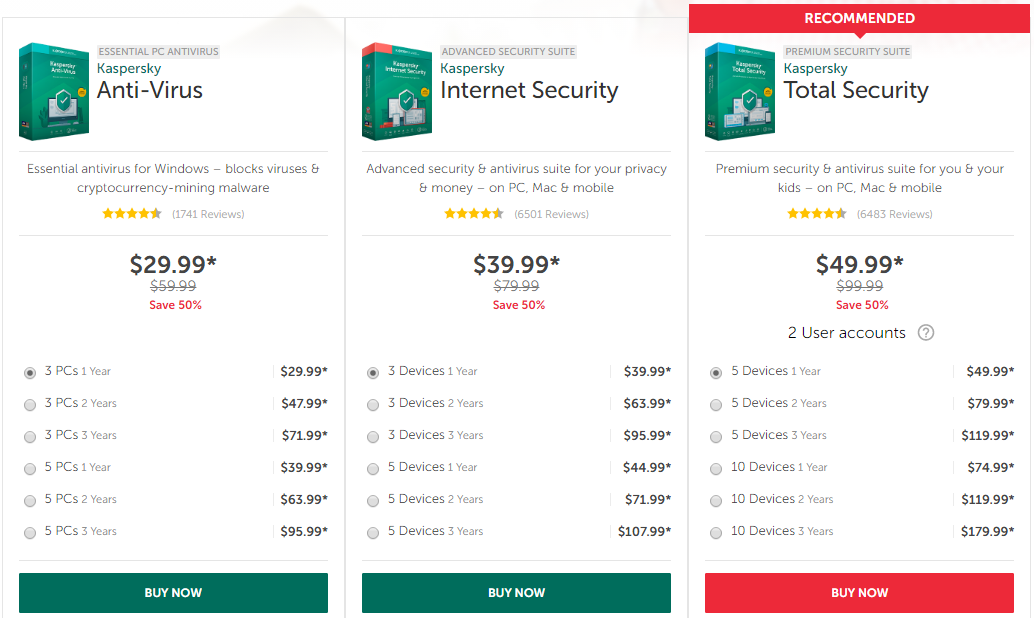 Kaspersky Middle East, Turkey, South Africa Black Friday Alert
Kaspersky shall be launching their special Black (and White) Friday deals running from November 22nd to December 1st via the home-security pages on kaspersky.com.tr kaspersky.co.za me.kaspersky.com and me-en.kaspersky.com so please ensure you have time to have a look at this big offer.
Please be aware that they have a new coupon valid to December 31st on Australia promotion. This coupon offers 40% off Kaspersky Internet Security and customers should enter SALEKIS40 at the cart.
Published by Matt Johnston & last updated on November 6, 2019 3:02 am