Namecheap VPN is now used by more and more internet users. Namecheap VPN now provides over 1000 servers in more 40 countries and locations. Like other services provided by Namecheap, the VPN of Namecheap is a reliable and useful tool for every customer. Customers can use this Namecheap VPN anywhere and anytime. Namecheap VPN Review will give you more detailed introduce and let you know if it is a great VPN service. Namecheap VPN utilizes the strongest and most advanced encryption to make user's internet traffic secure and encrypted completely. It can prevent any hackers, ISPs, snoopers and prying eyes. Actually the encryption type used by Namecheap VPN is uncrackable encryption method. No one even the fastest computer in the world has no way to decrypt this strongest encryption method. Therefore, Namecheap VPN can guarantee complete online security for customers as they use the strongest encryption method. Namecheap VPN works on devices based on all major popular systems like Windows, macOS, iOS and Android. Their technical team of Namecheap will keep improving their knowledge to make Namecheap VPN software or app working on many other platforms and devices. You are allowed to log in same Namecheap VPN account on up to 5 devices simultaneously. Namecheap VPN has a strict non-logging policy, so no data or any kind of internet traffic will be monitored or collected from the customers. Namecheap uses their own servers and network, so they are able to offer the highest speed and different powerful servers. Internet users choose Namecheap VPN due to its ultra-fast speed. It's an ideal VPN to stream, data transferring and online gaming.
Namecheap VPN Plans and Pricing

$2.88/Month (2-Year-Plan. Billed $69.12 every 2 Years. Save up to 51%)
$4.88/Month (1-Year-Plan. Billed $58.56 every 1 Year. Save up to 17%)
$5.88/Month (1-Month-Plan. Billed $5.88 every month. NO SAVINGS)
Namecheap VPN now is promoting 51% discount on their 2-Year Plan. It reduces from $5.88/month down to $2.88/month. 51% discount for Namecheap VPN is the biggest deal now! But if you don't want a long term subscription, you also can choose their 1-Year plan or monthly plan. Namecheap puts the lowest price on their high-quality VPN service in industry.
How to Get Namecheap VPN: Visit Namecheap Homepage, then highlight "Security" option, choose "VPN", then you will be redirected Namecheap VPN page


Namecheap VPN Network
Although Namecheap VPN is a new product, it does provide a medium-size network with over 1000 servers in over 40 countries: Australia, Belgium, Brazil, Canada, Denmark, France, Germany, Hong Kong, Iceland, India, Israel, Japan, Malaysia, Mexico, Netherlands, New Zealand, Norway, Romania, Poland, Singapore, Philippines, United Kingdom, United States, South Africa and more. You may say that Namecheap does not offer as many server locations as other large and professional VPN providers, but it does offer ultra-fast speed and locate fast servers in all popular locations and countries like United States, United Kingdom, Canada, Hong Kong, Australia and so on. Actually the server locations provided by Namecheap are enough to access any websites and stream any contents from anywhere. Many customers who are now using Namecheap VPN say that they can use this VPN tool to access all popular websites like WhatsApp, Facebook, Twitter, YouTube, Netflix, BBC iPlayer and other apps used frequently on mobile device wherever they are travelling abroad to other countries. Therefore, Namecheap VPN is strong enough to access blocked websites and stream any popular contents anywhere. And now Namecheap VPN provides the most deal and biggest deal up to 51% off on 2-Year package, and it decreases down to $2.88/month only. This price will be almost the lowest one in VPN industry. In fact, many customers use Namecheap VPN together with other Namecheap services in order to get more security and privacy on the internet. Namecheap takes cutomers' privacy and security more seriously and have more than decades' experience in Hosting service. Namecheap always provides reliable and high-quality services and products.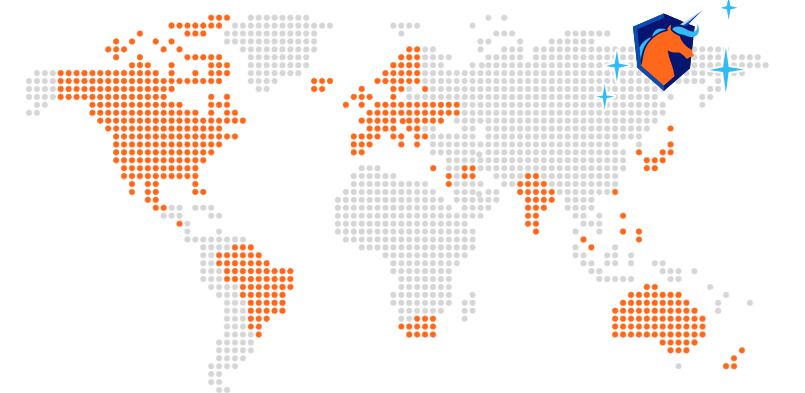 Military Grade Encryption
Namecheap uses the strongest and most advanced encryption on the market to encrypt and protect internet user's online traffic and other personal data. Namecheap VPN Review here will let you know why it is the strongest and unbreakable encryption technology. When people search for and select VPN tools, they will first consider if the VPN tool they want to use is equipped with strongest encryption. The unbreakable encryption is the first step and firewall to protect user's internet traffic and other personal data from ISP, government, hackers and other prying eyes. Therefore, strongest encryption method is usually one of the most important factors when selecting VPN tools. Also this military grade encryption is a selling point for VPN providers. The military grade encryption is uncrackble as it uses the longest and strongest encryption length. Even though you group up all fastest computers in the world to decrypt it, it will not be decrypted. Since this encryption type is so unbeatable, the U.S. government and military also used this military grade encryption to store top-secret and most important files, data and documents. With protection of this military grade encryption, all your internet traffic will be safeguarded by it. Your ISP has no way to spy on what you do on the internet. If the VPN does not have this strong encryption, the ISP has their method to detect that you are using VPN traffic and spy on your online activities. ISP even can collect your browsing history and other personal data. Your private data may be in a risk of being exposed to the third parties. Therefore, it is important to have a VPN with military grade encryption.

No Logs with Namecheap VPN
Many customers care more about their online privacy nowadays. So, when they go to browse VPN tools and compare to many different VPN provides, they may take no logs policy into first consideration, as no logs policy is the first step to realize the complete online privacy. Namecheap VPN Review includes all details about Namecheap non-logging policy. No logs policy means no data and any other data is collected by Namecheap provider. Here you will know that Namecheap never track or store your browsing history. None of your private data and information is being traced, collected or revealed. Namecheap VPN will never keep logs of your IP addresses or servers you used, websites you visited or any files downloaded by you. Namecheap will never spy on the time or duration of any online session. Therefore, actually Namecheap never logs or collects user's private data. Since there is no data collected from internet users, Namecheap will never transfer any customer's data to any parties. Namecheap practice strict no logs policy. You can use Namecheap VPN with total ease. You don't need to worry if your metadata or other personal data would be transferred to government or other parties.

Namecheap VPN can Ensure Online Security and Privacy
Now more and more customers choose to use VPN tools on their devices especially mobile devices like smartphone and tablet, as they need to use mobile devices anytime and anywhere to contact friends, finish work and other tasks. The first important function of VPN tool is to guarantee user's online security and privacy. Namecheap VPN Review will tell you why online privacy is so important and how Namecheap VPN help solve this issue. Usually when you are not using a VPN on your device, all your internet traffic will just go travelling through directly your ISP's servers. And your internet service provider can view all your internet traffic and even monitor what you browse online, what item you usually purchase, what website you usually visit and what payment type you usually use when you go to make payment for your online goods. In some locations, ISPs have to abide by the local government laws and regulations about metadata collection or data transferring. Then your ISPs have to transfer all your online activities and personal data to government even other parties. In this case, your private data is not secure but exposed in public. Now internet users use VPN tools to block government and ISP monitoring in order to achieve complete privacy. When you are using VPN tools in your device, all your internet traffic will just travel through the secure and encrypted tunnel created between your devices and servers provided by Namecheap VPN. All your internet traffic will be encrypted by the military grade encryption, so no one including ISP and government has no way to access your data or collect your private information at all. In this way, the Namecheap VPN protects your online privacy totally.
Usually on the internet, there are many different prying eyes like cyber criminals, cyber hackers, snoopers and identity theft. All these eye prying want to target your personal sensitive information and other personal data. If you are not using VPN tool on your device, your internet traffic or network will be easily intruded by those cyber hacker, snoopers and other hackers online as they also possess some professional knowledge of internet and network. Namecheap VPN Review now also tells the important of using Namecheap VPN to keep online security. Cyber criminals can intrude into your weak-secured even unsecured network, and put some malware thing or virus on your network or devices. Infections spreading through network can more quickly target all devices connecting with same infected network. Once the devices are attacked by the virus or malware infection, the devices will soon be disabled and controlled by remote hackers easily, and you will be locked out the devices. The remote hackers can soon log in the infected devices and look for your sensitive personal data stored in your device. And cyber hackers can put some strong cookies or tracing tools to monitor what you do online and what personal data you would enter on the websites. Once all these important sensitive information is collected by cyber hackers, they can illegally use your sensitive information. However, if you are running VPN tools like Namecheap VPN on your device, all your network and internet traffic will be protected and encrypted by Namecheap's military grade encryption. In fact, all your internet traffic will just go through the tunnel created by Namecheap VPN between your devices and servers provided by Namecheap. Hackers can't break this military grade encryption to get anything they want. Therefore, Namecheap VPN primarily ensure your online security and privacy totally.

Namecheap VPN can Circumvent Internet Censorship
Namecheap VPN Review here will let you know how Namecheap VPN help defeat censorship. Namecheap VPN also has a strong performance in circumventing internet censorship in different countries. VPN tool is usually used to defeat different kinds of internet censorship by government, school, university, company and other organization in order to limit people to access certain resources and websites. Defeating internet censorship and accessing different websites anywhere is one of the most important functions and performances that a VPN tool should possesses. That is one of the most important reasons why people and internet users use VPN tools. Especially people who usually do business abroad, study abroad and just travel abroad will rely more on a strong-performance VPN tool like Namecheap VPN.
If you go to some countries where they practice strong internet censorship, you have to use a VPN tools, or you will not be able to access the websites and apps you want. Some countries in the world utilizes and issues strong internet censorship to control and limit where and what people can view, discuss and publish on the internet. Countries like China, Russia, India, Israel, Serial, UAE, Iran, Turkey and more are practicing strong internet censorship to block certain popular websites and apps. Actually many popular foreign social media apps and sites like Facebook, Twitter, Instagram, YouTube, YouTube TV, WhatsApp and more are blocked by internet censorship in different countries. The strictest and most sophisticated internet censorship is utilized and created by China government. China has a harsh internet censorship called the Great Firewall by internet censorship. The Great Firewall blocks strictly all foreign popular social networking, social media, news, sharing and messaging apps and platforms. Basically, almost all the apps that your usually install and use on mobile device are blocked.
To successfully defeat internet censorship and access any websites and apps, you should use a strong-performance and reliable VPN tool like Namecheap VPN. Strong VPN can bypass the detection of the internet censorship and different kinds of Anti-VPN tools. Some weak-performance VPNs especially FREE VPNs have no ability to go around the detection of Internet censorship actually, but instead free VPNs would be filtered and killed by internet censorship soon. Some strong VPN even has a special technology called Stealth VPN which is actually an obfuscation feature. It can hide your VPN traffic by masking the header and important information about VPN traffic. Stealth VPN technology can make your VPN network look like a normal HTTPS traffic which is a secure traffic recognized by internet censorship by default, so your VPN network can easily and anonymously pass through those strict detection of internet censorship. Namecheap VPN also has the strong performance to bypass Internet censorship and access any websites and apps anywhere.

Namecheap VPN can Go Around Geo-blocking and Stream any Contents
Geo-blocking is another big barrier to block accessing certain websites and using some services. But what's geo-blocking? Why is it used to blocked us to access certain website or service? Namecheap VPN Review will give you a detailed information about it. Geo-blocking is also called geographical restriction which is usually used by websites and companies to allow and limit people in certain approved locations to access the website or use their service. This geo-blocking technology is typically used in such popular streaming sites as Netflix, BBC iPlayer, BT Sports, Hulu, HBO Go, Sky Go and many other popular streaming services. Actually if you usually watch YouTube video, you should find some videos actually doesn't allow people in some locations to watch. That is also because the video uploader just wants some people in certain locations to enjoy and watch their videos. Take Netflix for example, if you are now outsides USA and want to access Netflix, you will just open the site but when you click on the TV shows, movies or other contents, you will just be prompted that Netflix is currently not available in your country!
Those popular streaming services and websites usually can detect your IP address and then identify your real location, so if your location is not in approved area, you will be blocked accessing. IP address of your device can tell your real identity information like location, country and ISP and more. Therefore, to go around geo-blocking and stream any contents, you have to use a strong VPN like Namecheap VPN. VPN can hide your real IP address and assign you a new IP address located in other countries. For example, you are now in China and using Namecheap VPN to access Netflix, next you connect your Namecheap VPN to USA servers, and Namecheap VPN will give you a new IP address located in USA, then you open Netflix websites, the websites will just see the new IP address located in USA not the real one located in China, then you are approved to use Netflix service. Hiding IP address to help access any geo-blocked contents and websites is important functions of a VPN tool.

Video guides Namecheap VPN Review
Summary
Namecheap VPN is an important VPN tool and product created by Namecheap. Here our Namecheap review helps you learn more about the VPN features and functions clearly. Now more and more internet users are choosing to use this strong VPN tool. Namecheap VPN has over 1000 servers scattered in over 40 countries. So, Namecheap VPN can provide super-fast speed and stable connection. Why Namecheap VPN becomes so popular with customers? Namecheap VPN now provides up 51% discount on their 2-year plan. The price is reduced down to $2.88/month. This price is the most affordable and reasonable now. Namecheap VPN 51% discount is offered in a limited time. You can now choose to use the yearly plan to test and experience all features and functions of Namecheap VPN. It surely can help you go around any kind of censorship and blocking restrictions to access any websites anywhere. And also you will get complete protection by its military grade encryption. With the lowest price, you can enjoy high-quality VPN service to make you get total privacy and security online. Namecheap VPN can offer you fast speed and stable connection while you are streaming popular contents. This is because Namecheap VPN can give thousands of servers to let you choose from freely. Namecheap VPN review will help you decide if you should use Namecheap VPN. But you don't worry, as many past and regular even new customers are using and trust Namecheap VPN tool. And next Namecheap VPN will give renewal discount. It is worthwhile having a Namecheap VPN.

Published by Tony Shepherd & last updated on January 18, 2021 2:58 pm