Namecheap is a large company that offers domains, hosting and even VPN service for customers worldwide. They provide hosting services including web shared hosting, WordPress hosting, reseller hosting, VPS hosting, dedicated servers, private email hosting and others. Here in this post of Namecheap review, you can know clearly about the Namecheap hosting services.  Hundreds of domain names are offered to make customers choose from. Namecheap uses different technologies to give customers the security and convenience. It uses the newest and fast servers from Dell, HP and Supermicro. So, customers will find that their website hosted by Namecheap runs fast without lag. Namecheap provides sufficient disk space and bandwidth for customer's website hosting. Disk space is used to store your website's files, databases, emails, tools, extensions and more. The amount of bandwidth guarantees the website speed. Different plans will give different amount of disk space and bandwidth. Some plans even offer dedicated IP, cPanel Control Panel, cPanel 2FA. Namecheap provides powerful hardware equipment like SSD which can speed up to 20x faster than standard hard disk. Namecheap can give a 100% guarantee that gives customers a high-quality hosting service for your website. All the web hosting services are ensured by this unbeatable guarantee. Namecheap gives a high-performance network which always gives customers lightning-fast download and site loading speeds. Your visitor can fast connect to your website without long waiting for response. Namecheap gives flexible scalability. That means you can upgrade and downgrade your plans anytime and easily. Namecheap uses the most advanced security standard.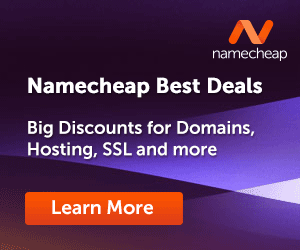 Namecheap Best-in-Class Hosting Services
Namecheap Review will give you introduce of different Namecheap hosting services. Namecheap gives such hosting services as Shared Hosting, WordPress Hosting, Reseller Hosting, VPS Hosting, Dedicated Servers. Different hosting services have different emphasis and features. Customers should choose the best deal to match their websites' project and requirement. If you want a cost-less but effective way to host your site, you are suggested to use Namecheap Shared Hosting service; if you want a more powerful and dedicated hosting, you can choose VPS hosting service; and WordPress Hosting is suitable for anyone who want a simple website. Anyway, you can check the Namecheap Review here to make a decision.
1. Namecheap Shared Hosting
Shared Hosting gives customers three packages: Stellar, Stellar Plus and Stellar Business. All plans or packages include unmetered bandwidth, website builder, US or UK datacenter, backups, cPanel Control Panel, cPanel 2FA, website builder and dedicated IP. Stellar just gives 20 GB SSD-Accelerated Disk Space, up to 3 websites hosted domains and 30 subdomains. Stellar Plus gives unmetered SSD-Accelerated Disk Space but unlimited hosted domains websites and unlimited subdomains. Stellar Business, ideal option for e-commerce with few users per server, offers 50 GB Pure SSD Disk Space, unlimited domains websites and unlimited subdomains.

Here the Namecheap Review will introduce more about Shared Hosting. Shared Hosting usually hosts many websites with same one physical server and you have to share resources with others. Shared hosting is an economical hosting solution. Many users share the resources on a single server, which costs less than other hosting services. To illustrate further, the Namecheap hosting offers the same system resources for many customers, and each customer can get a percentage of everything form RAM and CPU, and uses the same server like MySQL server, Apache server and mail server. In other words, you will share the system resources like RAM and CPU on single same server with other customers. among different hosting services provided by Namecheap, shared hosting service is the most affordable and economical way to host and get a site online. Shared hosting gives solid guarantee that Namecheap surely gives high quality warranty to provide excellent hosting service. Namecheap Shared Hosting also provides WordPress and cPanel technology to let some customers who need choose to use. You can faster and easily finish hosting a website with cPanel. It is an easy-to-use and popular control dashboard which you can use to manage and organize your web hosting server intuitively. Even though you have no technical knowledge, you still can manage your site easily. With cPanel, you can easily to manage the mail, domains and apps. You can use different security measures or protection methods to keep your site secure. cPanel can monitor the disk space usage of your site so that you can back up or edit the files and folders you need. Your databases will also be managed by cPanel easily. cPanel even can help track your site's performance with different other added technologies so that you can clearly know your visitors. Shared Hosting gives free SSL certificates to ensure that your website is safe enough for visitor to browse, billing transfer and other important things. Your credit card information, transaction details, logins, password, and data transfer will be completely protected by SSL certificated. Data travelling between servers is secure. Website builder is also added in this Shared Hosting, so that you can build you site's interface with a simple way. Website builder saves your time. It is quick and easy to insert different plugins, addons, and extensions like YouTube, Google, and other sharing point.

2. Namecheap WordPress Hosting
WordPress Hosting is also one of the most popular hosting services chosen by most people especially among business owners, bloggers and publishers to host website. With WordPress Hosting, you can edit new pages, blogs, and even update your site's visual appearance. The WordPress Hosting now is $1.00/month. All plans include 10 GB storage, 50K visitors per month, easy-to-use backups and updates, SFTP files access, and temporary EasyWP free domain. And WordPress hosting is supported by Namecheap Cloud, so that you can install website anytime and anywhere. Namecheap Review will help you decide if this WordPress Hosting is your best fit.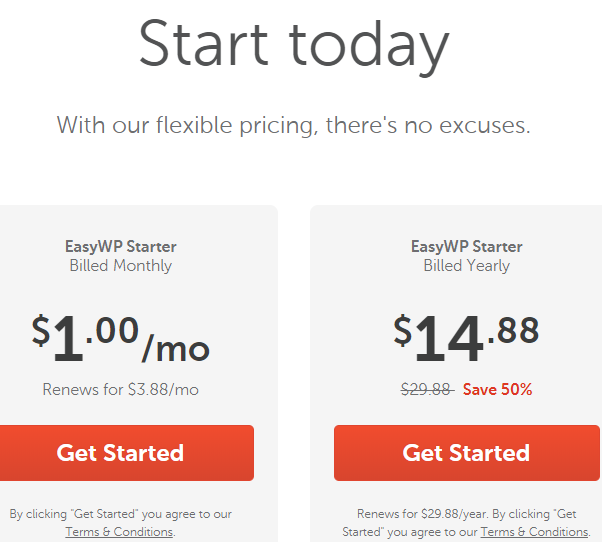 Why WordPress Hosting is so popular? Actually, WordPress Hosting has many excellent features. WordPress hosting not only save your money but also save your time as everything will be done by this hosting service. WordPress Hosting has EasyWP that is a custom dashboard. You can use this EasyWP to back up and restore you site, and even keep your site in a maintenance mode. In other words, the EasyWP does all hard work. WordPress Hosting is supported by Namecheap cloud, so your website weil not become slow due to any kinds of problems like server failure or noisy neighbors. And with the Namecheap Cloud, your website even can pass through all heaviest peak of visitors. Instead you will find your website runs in an ultra-fast speed. WordPress Hosting of Namecheap makes you easily write, edit and publish your contents freely, and you can build anything you favorite and need. WordPress Hosting gives endless themes and plugins to make your site looks more beautiful and powerful. You are able to easily access your site's files as WordPress Hosting provides SFTP which can manage and organize all site's things in one place. You can freely create backups and change domain. It is secure to use this WordPress hosting as Namecheap uses the most advanced and secure servers in order to keep your data staying safe from prying eyes. And Namecheap uses their developed WhoisGuard to avoid spammers tracking.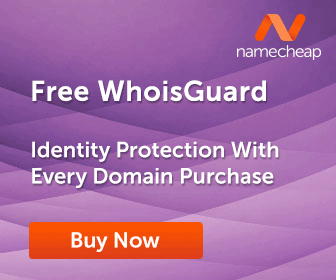 3. Namecheap VPS Hosting
VPS Hosting is the best seller always as it gives fast, reliable and guaranteed hosting service. VPS Hosting provides two plans including VPS Pulsar and VPS Quasar. VPS Pulsar offers 2 GB RAM, 2 CPU cores, 40 GB SSD RAID 10 and 1000 GB Bandwidth. VPS Quasar offers 6 GB RAM, 4 CPU cores, 120 GB SSD RAID 10 and 3000 GB Bandwidth. Here below the Namecheap Review will explain more about VPS Hosting: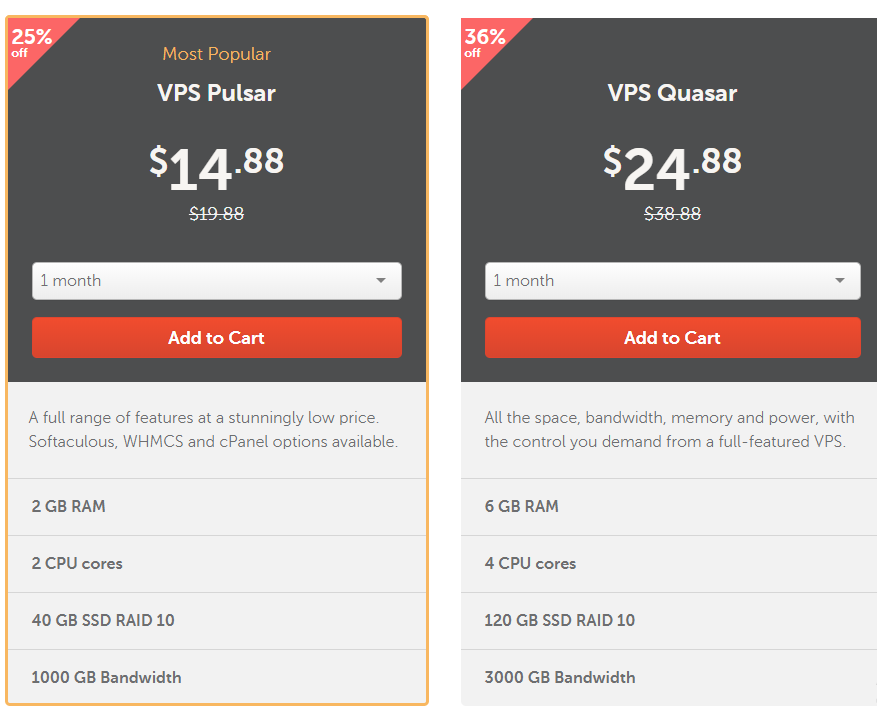 VPS Hosting provides customers the fastest and most powerful hardware equipment. If you choose VPS hosting, you will get SSD drive as your disk space. SSD, short for Solid State Drive, gives 20x faster than standard hard disk. SSD drive gives customer a strong reliability and fast speed. That's why VPS hosting give customer's site fast loading speed. VPS hosting also provides cPanel which will make your website hosting easy and convenient for you. You don't need to think about if you have a technical knowledge about website hosting and building. cPanel will do everything for you. VPS is a kind of dedicated hosting service, as it gives customers a set of services and customizable dish space. You don't have to share the system resource with other customers on a single server. VPS allows customers to make any changes from control panel dashboard. Namecheap arranges each VPS servers on advanced and high-performance networks, so that they can provide ultra-fast download and site-loading speeds. If you are using VPS service, your website will surely run faster. VPS hosting gives flexibility and reliability. You can freely change your VPS plan to match your requirement in resource, dish space and bandwidth. You can upgrade or downgrade your VPS plan. Namecheap applies the newest and most advanced software firewalls and hardware equipment. The technical team of Namecheap usually do a regular scan and test to make sure their defense systems run in a secure way, so Namecheap can ensure that they give customers the security of their websites. Therefore, using VPS hosting means a security to your site.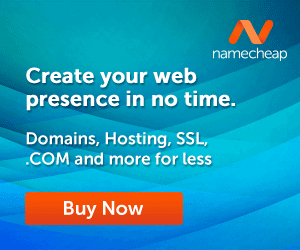 4. Namecheap Reseller Hosting
Reseller Hosting is usually chosen by people who want to resell Namecheap Hosting service to make money. Reseller Hosting has three plans for customers to select. Nebula, Galaxy Expert, and Universe Pro include resold accounts, 30 GB disk space, unmetered GB bandwidth and free cPanel/WHM, but different plans have different requirement. Besides, you can also get such benefits as subdomains, cPanel 2FA, cPanel accounts, dedicated IP, personal nameservers, and money back guarantee. All these requirement and conditions are included in all packages but with different volumes. Once you purchase one of the packages of Reseller Hosting, you will get an account and Namecheap will activate your account immediately. Then you can start to Namecheap reseller business. Namecheap Review gives you a reliable description of this Reseller Hosting which may be your favorite plan to make money.

Generally, customers can make money through the difference between how much you purchase the Namecheap hosting service and how much your client pay for the hosting service. You can totally decide how much costs and fees for the hosting services you will offer for your customers. What kind of Namecheap hosting services you resell will not be labeled with Namecheap logo, so your customers will not know the hosting service is from Namecheap. Reseller Hosting provides Reseller Control Panel which can help you create unlimited hosting accounts, and if you want to change something, you can do any modification. The Reseller Control Panel uses the WebHostManager which can manage and organize your hosting accounts. It is easy and convenient to manage each individual account with cPanel. Reseller Hosting also uses the world's leading control panel cPanel Control Panel, and this panel allows you to manage your website contents, emails and FTP accounts, demo videos, and more. Namecheap will provide the resources for you and then you can do a special allocation to design your own hosting packages. But those accounts you create will not have any relations to your own account. Besides, Reseller Hosting gives Two-Factor Authentication to keep your site secure. Two-Factor Authentication can protect the password, security code and other identity information, which gives a high level of security for visitors.

Summary (Namecheap Review)
Namecheap Hosting service is one of the most advanced and excellent hosting service worldwide. And it is used by millions of user all around the world. Namecheap gives customers affordable price for different packages of hosting services. Anyone who want to host and build a website, you can choose this Namecheap Hosting service. If you want to choose a cost-effective way to host your site or you don't have enough money but want to try to begin your business, the Shared Web Hosting of Namecheap should be a great option, as it cost less but Namecheap still can help manage and host your site well. You have to share the same system resources like RAM and CPU on a single server which also host many other websites. But Namecheap service gives a flexibility and reliability, so you can change your hosting service plan anytime. You can upgrade the plan or downgrade your package according to the requirement of your website. If you want site to run faster even in peak traffic of visitors, you can modify your plan and upgrade it to be more resource and more powerful. If you want your website just to be hosted individually and don't want to share with anyone there. You can choose dedicated VPS hosting, which will give you a dedicated server and you can have all the system resource by your own. VPS hosting also will do everything for you and you don't worry if you can host your site well. If you are a blogger, the WordPress Hosting should be the best choice for you as WordPress is the great option to help make blogging and publish contents in an attentive way. Everything on WordPress is equipped well there. And you just need to prepare your post or blog well and click on publish, then what you want to publish will soon be posted well. In a word, Namecheap always give customers easy and affordable service in registering, hosting and managing websites and domains. You can completely trust Namecheap service and choose your favorite hosting service to host your site. Namecheap service both saves your time and money.

Published by Leo R. Oscar & last updated on January 18, 2021 3:01 pm