I've a problem I've never come across before and its how to copy files to External Hard Drive? I've just migrated from using Windows for 15 years onto Apple iMac and had been copy files easily on Windows without any hassle and thought I'd done the same on my iMac but seemingly they're hard to copy the files or folders to any other External Hard Drive, I have tried to format it to FAT32 but it's still the same. Do you have any ideas as to why this happens and how to solve this please?
Why Mac Files Won't Copy To External Hard Drive?
The problem is that your drive is Windows NTFS formatted by default. Mac system is not support this format, OS X can't write NTFS out of the box (at least not without some tweaks). Here are some ways to do this. So why Mac files won't copy to external hard drive? There are several reasons:
1. External Hard Drive has been locked. You will get a notice said the item "folder name" could not be moved because "USB-HDD" cannot be modified. In fact, the external USB drive is not formatted for use with your Mac. the drive is formatted as NTFS which is normal in a Windows environment. While OS X is able to read from a drive that is formatted at NTFS, it cannot write to one. You will get a warning saying that the drive cannot be modified.

2. External Hard Drive in a read-only state. It is in a read-only state, you will not be able to copy and modify the file. So you need to check if the External Hard Drive in a read-only state or not.

3. Connection or damage issue about External Hard Drive. A misaligned or malfunctioning cable may be the cause of the problem, especially if you also have errors when trying to read from the external disk.
Guides to fix Mac Files Won't Copy To External Hard Drive
1. Format the drive as HFS+, open the Disk Utility software in your /Applications/Utilities folder. Click on the drive in the list of drives in the left-hand side of the window. Then check the bottom of the window for the entry "Partition Map Scheme." the normal Mac OS X format, using the Disk Utility. The downside is that you will lose ALL the data that is on the drive at the time of formatting. Remember to save everything to the Mac's drive before you format.
2. Set the external hard drive onto unwriteable state. Unmount the drive by clicking on the eject button next to the drive's name in a Finder window. Disconnect the cable entirely, then reconnect it first to the drive, then to the Macintosh's USB, Firewire or Thunderbolt port. If this does not work, swap out the cable for a different one, if you have an extra available.
3. Determine Space Free. Single-click on the disk in the Finder, then choose "Get Info" from the "File" menu. Check to make sure there is space listed after the label "Available:" in the General section of Get Info. Also check the size of what you're trying to put on the drive. Even if you have space on the drive, if the file you want to write over is larger than the space available, you won't be able to write it to the hard drive.
4. Repair External Hard Drive from Disk Utility. Press Command + Space to open Spotlight search, type Disk Utility, and press Enter. Select your Mac's system partition — generally "Macintosh HD." Click the Verify Disk Permissions button if you'd like to check your permissions for problems. Click Repair Disk Permissions to check for problems and automatically fix them.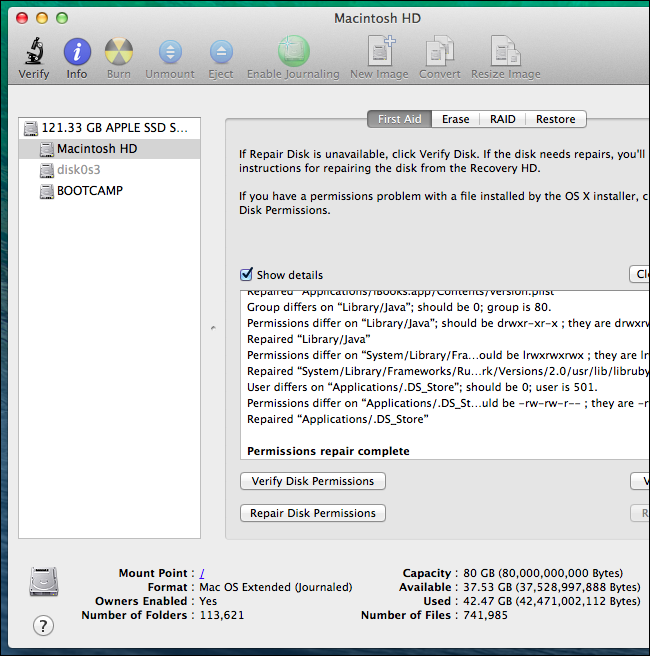 Note: Fix this issue need professional knowledge of Mac. If you haven't sufficient expertise in dealing with this issue, it may lead to mistakes damaging your system. If you don't want to waste time playing trial and error with every possible solution for it, welcome to contact Yoocare online Expert. Our professionals will locate the problem and work quickly safe your Mac.

Published by Tony Shepherd & last updated on October 14, 2016 9:39 am