Help me please! My Mac is still not going on but gets stuck at the process of updating software or something related system. This update has been on about 8 hours since last night, and grey status bar is now loading in from the left in black. I wonder if updates are still going on in the background. Will every data be lost? I don't have any clue on this issue. I've never encountered such annoying matter. Can you guide me through to get it fixed? I need to access Mac to finish homework soon.
What does it look like if Mac doesn't finish updating?
Sometimes, there will be some problem with updating Mac software, app and Mac system, so Mac can't finish updates improperly. Even though, Mac OS X is claimed to be an extremely robust system, chances of updates going wrong also can happen. When Mac is frozen at updating screen, you will see white, grey or black screen, Apple logo, and grey process status bar loading in from the left in black. Keys on keyboard stroke-nothing happens! Sometimes, even though it goes to 99%, it stops and you have to leave it going for several hours but do nothing. Mac even doesn't allow you to shut down and you have to get stuck on the update screen for a long time. There is no noise and Mac will not respond to any input. It seems very helpless. And users don't know how to do with it.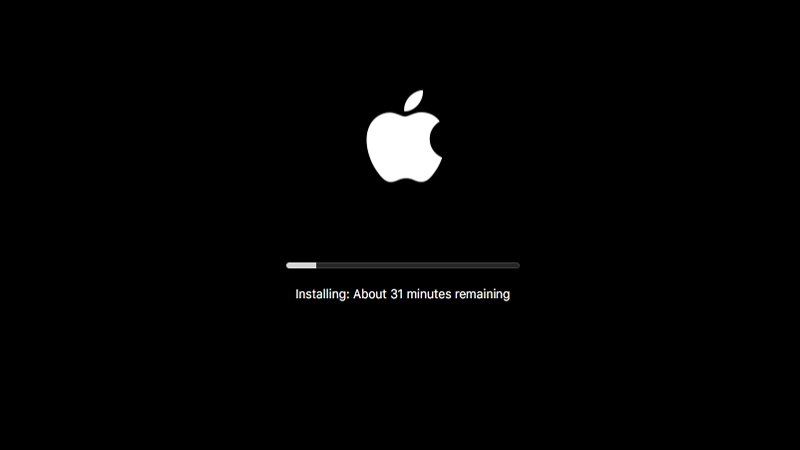 Why your Mac can't properly finish updating?
When you see the process bar hasn't moved for a long time, it doesn't mean that Mac OS X stops operating. There is still installation going on in the background. However, like updates on Windows computer, you should in advance have some knowledge that you would suffer from slow installations, updates, and migrations when updating Apps & processes and installing OS X. there are various reasons why Mac gets stuck at updating and installing software or Mac system, but usually it's because you don't have much free disk space on Mac. If your Mac system OS X has not enough free disk space for installation updates, Mac will run more slowly and installation process will become more struggling. Some users said updates even took up to 20 houses, and they had to leave it going on all day long and saw what would happen. Therefore, you should regularly check how many amount of free disk space you have left and often clean out junk files in system and temporary files generated by web browser like Safari, Google Chrome or Mozilla Firefox, uninstall unnecessary software and so on. More disk space is free up, more smoothly system updating installation will go on.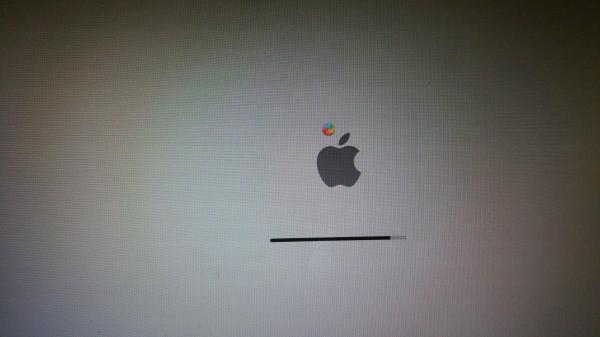 How to fix when Mac gets stuck at updating?
If you're sure that your Mac OS X has frozen during updates, you can try following steps to have it fixed.
1.Press Command + L to bring up the Log. Double check that files are not being installed.
2.Hold down the Power button to force to shut off the Mac. Then switch on your Mac.
3.Wait again to see if the process bar progresses. Press Command + L to check again the Log screen and ensure files are being installed.
4.If that doesn't work, hold the Power button to force the Mac to switch off again.
5.Hold down the Shift key while press Power button to get Mac into Safe Mode. Open App Store and update your apps while in Safe mode. Then Reboot Mac.
6.If Safe Mode doesn't work, restart the Mac and hold down Command+ Option+P +R. This will reset the NVRAM. Wait until the computer restart and see if it starts updating.
If you still can't fix laggy updates problem on your Mac or you can't handle all the process to fix, you're suggested to contact Yoosecurity online technician for a professional fix solution. Just one click will solve all problems!

Published by Tony Shepherd & last updated on October 12, 2016 10:21 am