Can't get rid of LstDownload.net pop-up ads from Internet Explorer, Mozilla Firefox or Google Chrome? Have you realized that your browser has been hijacked by an adware or a browser redirect virus? Currently more and more PC users are attacked by this kind of threat and find it very annoying because  the constant pop-ups keep interrupting their online activities. If you find your homepage is suddenly changed without your permission or LstDownload.net pop-up appear out of nowhere, please read the following post carefully and learn how to get rid of this hijacking malwre to protect your PC safe and secure.

LstDownload.net Popup – How to Remove?
LstDownload.net is not a reliable website because it is affiliated with browser hijackers that can install on a target computer  bundled with freeware applications, such as shareware games or various video players. When it gets installed, it can modify settings of Internet Explorer, Mozilla Firefox or Google Chrome and then cause many inconveniences for the users. Although the page seems to be legitimate and it offers free flash player downloads, you can't download any things from this webpage because it is just an advertising platform for the purpose of distributing advertisements and creating traffic for its partners. All you download from this website may turn out to be malicious malware or potentially unwanted programs(as known as PUP).

LstDownload.net popups may automatically appear whenever you visit websites or try to watch videos online. It keeps redirecting your request and taking you to its page and and again, so you can't go to the website you prefer anymore. Also your homepage and default search engine can be replaced to other commercial webpages with low reputation. Some inexperienced computer users who are rush of watching videos or continuing visit websites may download the updater from LstDownload.net without hesitation. But what is going to happen next is that their computer is more vulnerable to further attacks. You will find that everything is slow in your PC. It takes forever to startup or shut down, even it is impossible for you to open a web page. As long as you go to shopping websites like eBay or Amazon, it displays annoying pop ups to bother you and prevents you from using the browser properly. Other problems you may come across are listed below:
Home page is replaced and favorite search engines are disabled.
Unknown toolbars or extensions are automatically installed.
Browsers are blocked constantly by similar pop up police alerts.
Regular websites may not be accessed as usual due to the complete block of this scam page.
…
How to delete LstDownload.net pop-up hijacker on browsers completely?
Have you been struggled to surf online with constant interruptions from these annoying pop ups? Run security scans several times but nothing is detected? Do the problems remain? To completely get rid of the adware program and stop these pop ups, a manual removal is introduced in this passage as an efficient way that guarantees a complete restore of the affected browser. Other than resetting browser defaults, you will also need to get rid of unknown extensions on browsers and check for potential malware. Expertise will be required during the manual process to complete the clean.
Suggestions: If you are not qualified with sufficient computer knowledge to deal with this browser hijacker, contact YooSecurity Online PC Experts for help now to delete this LstDownload.net pop up adware to restore your browsers successfully:


The Hijacker Popup Screenshot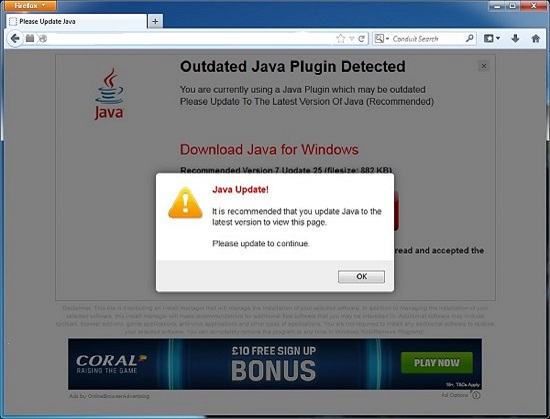 * The above screenshot shows a random pop up by this browser hijacker. It states that your browser is out of date and you should update it by making a download from the current page. This kind of pop-up information is not reliable. PUPs (potentially unwanted programs) can be bundled with the downloads from these pop ups to get installed on your computer without permission. Besides from dropping unwanted programs onto your computer, the hijacker may even access your online personal data from your browsing histories which will cause privacy security issues.
How to get rid of LstDownload.net pop up ads from computer?
As mentioned above, manual removal is much more efficient and guarantees a successful uninstall of this adware from computer compared to anti-virus removal. As the browser hijacker is not only able to reset browser defaults to cause disorders, but adjust certain files and registry keys to make its effect last longer. Thus, besides from resetting browser defaults, uninstalling unknown extensions and clearing browsing histories manually, users will also need to check for program files and registry errors in order to completely fix this browser problem. A guide is contained below to walk you through the basic steps to remove the pop up hijacker.
Browser Hijacker Manual Removal Instructions
A step-by-step guide to remove the hijacker popup manually from Mozilla Firefox:
1. Windows Task Manager.


Press CTRL+ALT+DELETE or CTRL+SHIFT+ESC; or pull up Run box from Start menu to type in taskmgr
Right click on items you want to end, select Go To Process
Click on End Process
or
Click on Processes tab
End process of all Firefox items/ LstDownload.net popup hijacker
2. Delete virus files and adjust registries from system.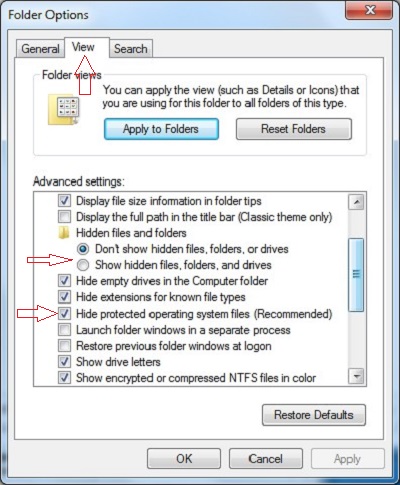 Click on Start button
Control Panel
Search for "folder options" on top right corner
Click on View tab
Show hidden files, folders, and drives
C:\Users\profile name here\AppData\-
HKCU\Software\Microsoft\Windows\CurrentVersion\Run\-
* Files and registries of the LstDownload.net pop up adware can be changed or renamed time from time in order to keep the infection functioning longer. If you are not able to identify the related items, contact online experts for help instantly.
3. Reset Firefox.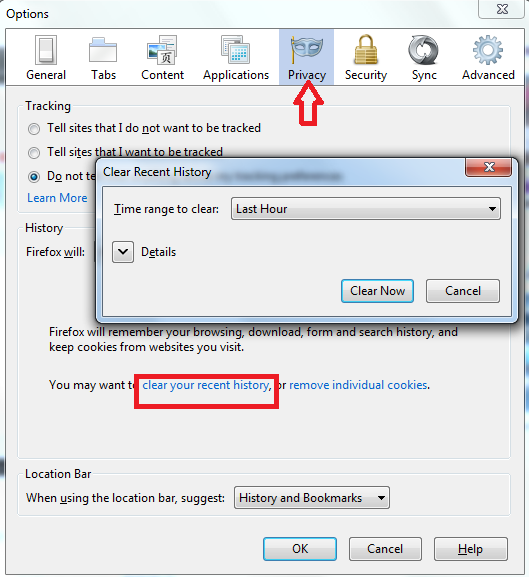 Click on Tools – Options
Under General tab – reset home page on Firefox
Under Privacy tab – clear browsing histories
4. Close out all the windows and restart the system to take effects.
Video guide on browser hijacker removal:

Alternatively, you can view this browser hijacker removal video guide directly on our website:

Conclusion
If you see LstDownload.netpop-up ads appear on your browser without asking your permission, then your computer must be attacked by adware threats. Once it is running, it changes the HOSTS file as well as other settings on your computer so that your infected computer will become more vulnerable to further infections. It also causes an immense problem to the functioning of a computer system by altering the browser settings and changing browser settings without any consent. Browser hijacking is another scam that is created and managed by online criminals. They will make use of harmful software as a way to take over and control your internet browser. To protect your privacy as well as your precious data on your PC, please take action to get rid of LstDownload.net pop-up ads as quickly as you can.
Note: Have been screwed for days by these pop ups on browsers? Tried online instructions but still couldn't get the problems fixed? Please contact YooSecurity Online Experts for help now to completely remove the unsolved problems from your computer:


Published by Michael Myn & last updated on May 14, 2014 9:50 am