Liquid Web is a professional hosting service provider which offers excellent hosting service to customers in over 130 countries. Thousands of websites are managed and hosted by Liquid Web Hosting. Liquid Web Hosting has 5 global data centers and e powerful team of professional technical team with over 250 experience administrators, engineers, and technicians worldwide. They provide excellent skills and expertise to make your like easier. Liquid Web Hosting Review will let you know some details about every hosting plans. Liquid Web Hosting provides hosting service plans like Dedicated Servers, Cloud VPS Hosting, Cloud Dedicated, Managed WordPress Hosting, Managed WooCommerce Hosting, eCommerce Hosting, Enterprise Hosting and more. Customers can choose their favorite plan host and build their websites. Managed WooCommerce Hosting is a popular plan right now, and it gives up to 28% off for 2 months. You can use their promo code or coupon to have this popular deal. WooCommerce Hosting provides fast speed in loading your store page as it can make your experience up to 2-10x faster optimized speed. Besides, there are no shared servers. Liquid Web Dedicated Hosting service includes standard DDoS protection, CloudFlare CDN, Backup Drive, ServerSecure Advanced Security and more features to give users the excellent managed dedicated server solutions. What's more, Dedicated Server hosting provides both single and dual processor dedicated servers. Liquid Web Hosting provides impressive storage and back services like Cloud backups, cloud block storage, cloud object storage and so on. In Security aspect, Liquid Web Hosting gives such protection solutions and technologies as firewall, VPN, DDoS prevention, data protection, CloudFlare CDN etc. to make website run in a faster speed.
Liquid Web Managed VPS Hosting
VPS Hosting service is a must-have service provided by almost hosting service providers worldwide. Liquid Web VPS Hosting is built on the power of a dedicated server and the flexibility of cloud hosting. Managed VPS Hosting of Liquid Web gives four powerful plans which differ in quantity and amount of RAM, CPU, disk space, bandwidth and other drive equipment. More projects and requirements you ask, more pricing is the plan. Liquid Web Hosting Review can introduce more information about this hosting plan. That means if you want a more powerful website, you have to select a package with high quantity of hardware equipment and other technologies or features. Managed VPS Hosting has such features and technologies as CloudFlare CDN, enhanced security, built-in backups, DDoS attack protection. CDNs is a group of servers working together to offer fast delivery of internet content. A CDN can quickly transfer and load such internet contents as HTML pages, javascript files, stylesheets, images and videos. CDNs becomes more popular nowadays as this technology can fast load up internet speed, and usually are used in popular sites like Facebook, Netflix, and Amazon. CloudFlare CDN speeds up website load times, decreases bandwidth costs, enhances content availability and redundancy and increases website security. With CDN technology, your website will be tuned up and further boosted up more security.

Built-in backups feature mainly use the cloud storage to store all your websites' files and data in case of a crash down happens. DDoS protection mainly protects your website from malware, phishing and other online threats. Liquid Web VPS Hosting is based on cloud platform, so this VPS Cloud Hosting can store more staff things for your websites like multiple sites, emails, DNS, databases, users, and many other important files of the site. Besides, this Managed VPS Hosting gives SSH/SFTP and Root access which enable you to access and configure libraries, modules and other services. Also VPS Hosting provides easy-to-use control panel. It allows you to scale your website performance, and you can upgrade or downgrade your plan to meet your high requirement of the website. Many people prefer VPS Hosting due to its multiple benefits like hosting unlimited sites, cost-effective, contract free hosting, different operating system choices, daily backups, high security, SSH and root access and more.

Liquid Web Managed WooCommerce Hosting
Managed WooCommerce Hosting is a great choice for people who start their online store. Customers can use this plan to build their physical product stores, digital stores, dropshipping stores and marketplace stores. WooCommerce Hosting will be told more in this Liquid Web Hosting Review. And every online store will be decorated with excellent features provided by this WooCommerce Hosting service. You can choose your favorites themes to make your website beautiful from thousands of themes. Liquid Web provides over 500 free themes and more 1000 eCommerce themes. You are able to choose those themes to decorate your website and make website work faster or whatsoever. In order to build a perfect website, you are allowed to use their Beaver Builder tool to help create landing and product pages the way you want. This Beaver Builder gives more flexibility and convenience to simplify and beatify your site in a simple way. And now more and more internet users use mobile devices to browse online, do online shopping and learning and more through the internet. If you want your website's visitor become more, you should make your website fit with mobile ends. But you don't worry, you can use the Mobile Optimized feature provided by this WooCommerce hosting to make your website being laid out for mobile well. In fact, most percentage of the sales are done through mobile devices. Therefore, it is important to lay out your website on mobile device perfectly, so you can increase sale promotions.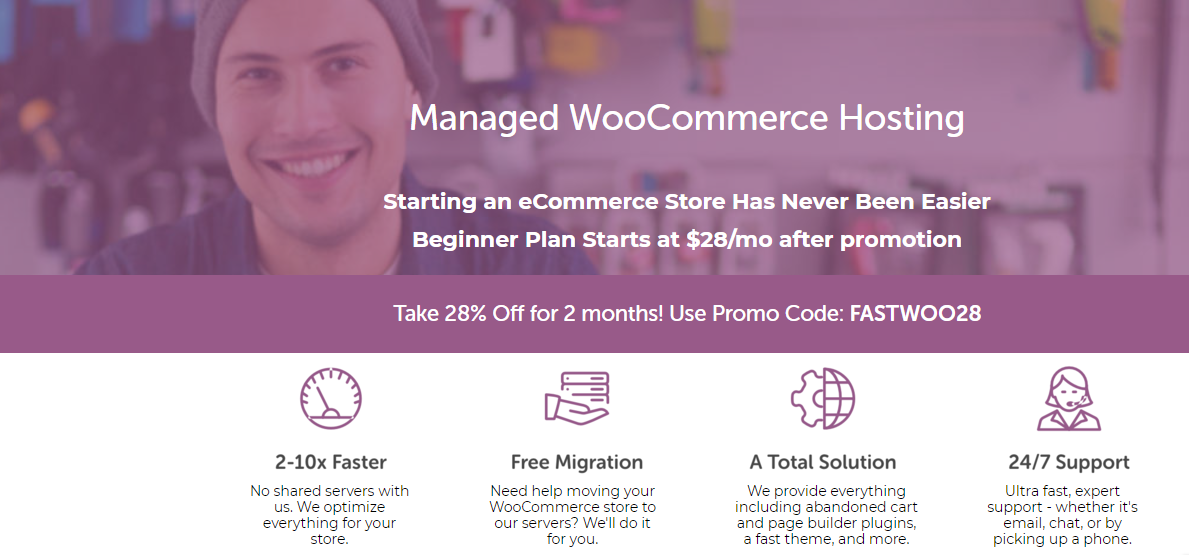 WooCommerce Hosting has a flexible custom product tab feature which mainly to block those information banner about product from the website. If your visitors don't want these information, they can activate this feature close the information banner completely. WooCommerce hosting can organize and classify your website product and items in order. WooCommerce has a customer fields which mainly helps customers to set up their products information the way they want. And then customers can segment their content according to their products and services, which can tell visitor clearly what website is and what product or service is sold. Therefore, under this hosting plan, you can see many catalogs about the product like physical, digital, virtual or external products. You are able to set up your product catalogs to tell clear what product you are selling to online shoppers. Since you are creating and building an online store business, then WooCommerce also has an attentive store management solution. You are able to manage such staff things as inventory, orders, coupons and discounts in a simple clicking. It is easy for you to schedule upsells, cross sells and even promotions well with this store management feature in WooCommerce Hosting. All you staff can access the eCommerce store as you are able to create as many accounts as you want.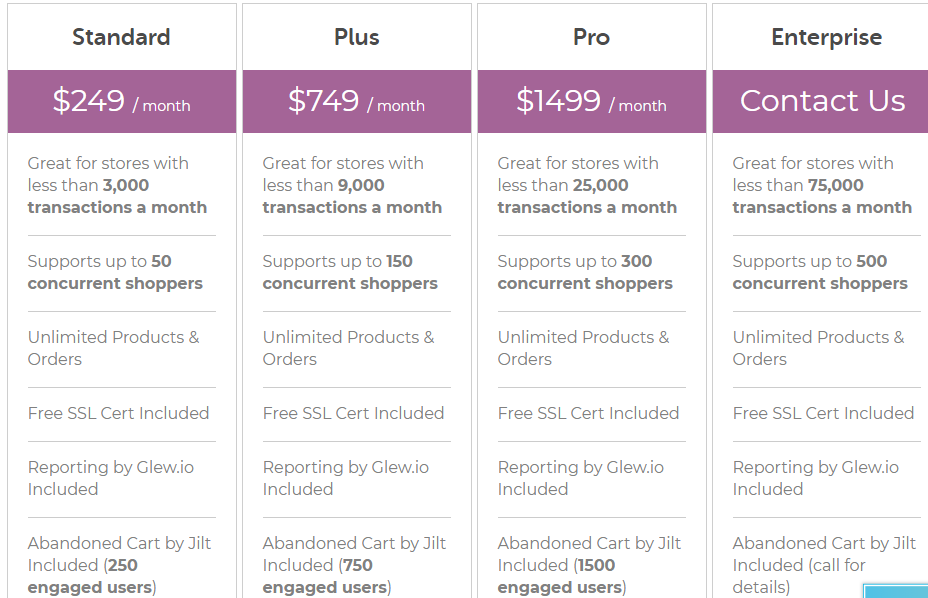 Liquid Web Managed WordPress Hosting
Managed WordPress Hosting service is usually chosen by most customers due to its simple to use feature and many other built-in applications and extensions. Liquid Web Managed WordPress Hosting emphasize on the hosting infrastructure and website growing. With this Managed WordPress Hosting, there is no overage costs, and you can have unlimited traffic and unmetered pageviews. WordPress Hosting can do regular updates for plugins and extensions. What's more, your website speed can be speed up as this hosting service gives a feature called image optimization plugin which has this performance. Liquid Web Managed WordPress Hosting allows customer to have full server access to both database and the server, so that you can easily control your server and database at the same time. You are able to set your site to be no annoying phone calls as this WordPress Hosting provide such a feature to help set up healthy websites. WordPress Hosting' daily backups can do automatic backups for your website's files and data and keep them in a 30 days. If you want to download or restore them, you can also do that with clicking. You can have secure and reliable infrastructure.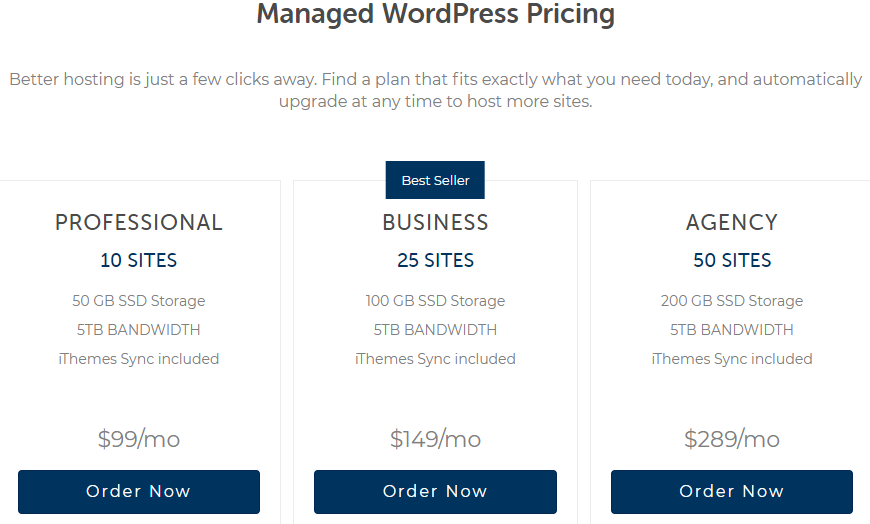 Liquid Web Hosting Review will further tell more features about WordPress Hosting. WordPress Hosting hosts your site in datacenters owned by Liquid Web themselves not by third parties. Therefore, all your personal information and website's files and data will never be leaked out in public or transferred to other parties. Besides, your website can be protected by automatic SSL completely as WordPress Hosting also gives customers this strong and secure feature to make website secure and reliable to visitors. SSL Certificate is a must-have factor that a website should have. It not only can protect your website from online attacks but also can improve and boost up your website rank in a higher place in search engine like Google. It is provided with free fee. You don't need to pay for an additional charge for this SSL Certificate. You can enjoy fast speed for your website, because WordPress Hosting gives the latest technologies PHP7, SSL and NGINX to improve WordPress platform speed. You can take full control of this WordPress, then you can manage your website well completely. You are able to use their developer tools like SSH, Git, and WP-CLI to design and build your website well.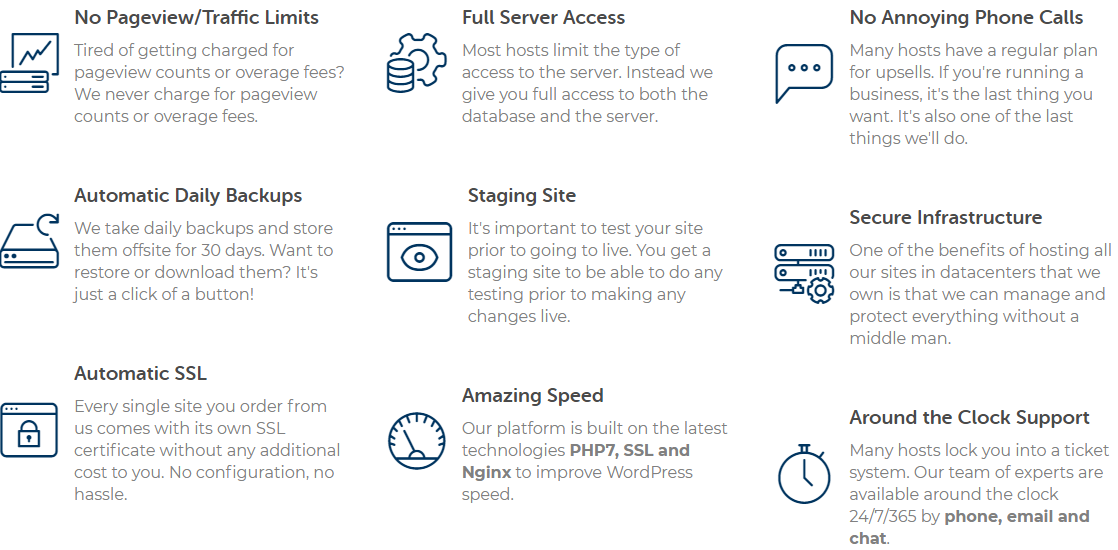 Liquid Web Managed Dedicated Hosting
Liquid Web provides the best solution on their Managed Dedicated Hosting or Dedicated Server, as this hosting service plan combines with excellent support from the Most Helpful Humans in Hosting. Liquid Web Dedicated Server integrates with Proactive Sonar Monitoring and Sever Secure hardening technologies. Managed Dedicated Hosting works on Linux and Windows OS. Liquid Web Managed Dedicated Hosting gives such features as standard DDoS protection, CloudFlare CDN, backup drive, ServerSecure, cPanel/WHM, Root Access and more. Dedicated Servers usually offers higher performance for customers who want a more powerful website and expand their bigger business. Dedicated server is actually a separate or isolated physical server and it enables you to have full administrative control or access to its resources. People who want to upgrade their website performance usually choose this Dedicated Hosting service to achieve the highest level of performance. Dedicated Hosting can upgrade your website's peak performance by improving web applications or extension or plugins.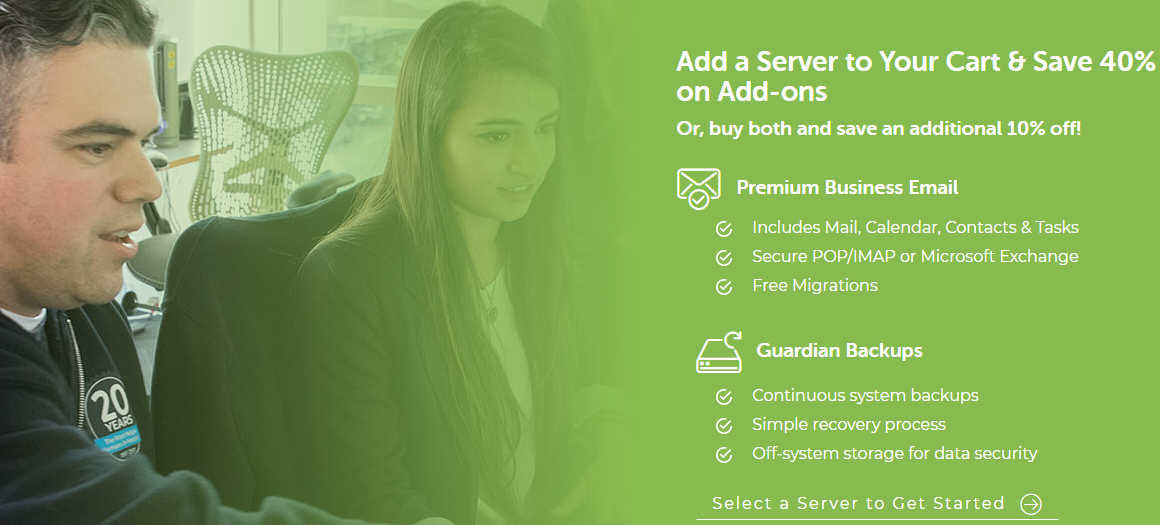 Dedicated Hosting can provide excellent uptime and you can handle huge loads of traffic, so your website can get a faster loading page speed even though the peak of visitor traffic happens frequently. Your website still works in a fast speed and no crashing-down. Since your website is hosted in a separated server, your website or other hardware equipment will never be interrupted by others and others' websites. The most significant benefit of this Dedicated Hosting is the important traffic to boost up website page loading and enhance the uptime. Customers have full control to manage or change their server configurations, add new software to achieve a higher level of security. Dedicated Hosting gives more flexibility, and if your business grows and websites visitor traffic becomes huge, you are able to easily add more storage without upgrading the whole server. You would like a Dedicated Hosting after you read this Liquid Web Hosting Review.
Liquid Web Enterprise Hosting
Enterprise Hosting provided by Liquid Web mainly helps people who want a more powerful, complex and more pages to manage their business. Therefore, the hosted infrastructure of this Enterprise Hosting become more complex. It is not easy to manage and handle all the task by yourselves. Liquid Web Enterprise Hosting needs to cooperate with your IT team, or it will be hard to realize your bigger business dream. Liquid Web needs to cooperate with your own IT team to create a perfect solution your business challenges, then Liquid Web technical team and your IT team can work together to work out, build, test, deploy, and manage your hosting environment. Liquid Web Hosting Review will give more details about this hosting plan. Enterprise Hosting team will give solutions like server clusters, hybrid hosting, high availability, disaster planning, HIPPA compliance, PCI Compliance. High Availability means a higher performance hardware like Kernel-based Virtual Machine which uses two parent servers and one virtual instance. Since this is a high performance Kernel Virtual Machine, so you can enjoy its excellent uptime and data redundancy. It is complete a big benefit your complex website uptime and page loading times. Enterprise Hosting provides Load Balanced Solutions which mainly helps your applications demanding a high performance. This solution can add additional servers and replicating contents between machines to increase and enhance the resources of a single server. Then your application can perform at peak levels. Liquid Web provides several managed file replication solutions to make this process easy. Enterprise Hosting requires a dedicated engineering team to work with support admins in order to give the best solution for your business. Any managed, sophisticated solutions will help to improve, boost up and flourish your big business.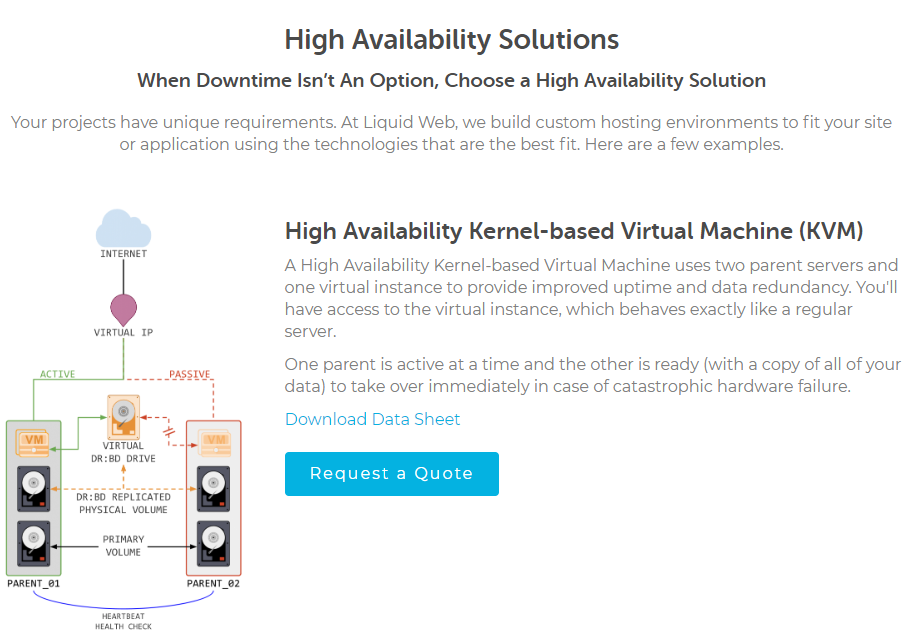 Summary
Liquid Web Hosting Review helps you learn more about Liquid Web Hosting. Liquid Web hosting give many excellent hosting service plans like Managed VPS Hosting, WordPress Hosting, Dedicated Hosting, WooCommerce Hosting and Enterprise Hosting to help customers to build their powerful websites. Liquid Web hosting even can help you build websites the way you customized to make your special business online. Online store is a necessary product for a person who start a business, as now more and more internet users rely more on online shopping. And eCommerce business becomes more flourish right now. However, to have a perfect and excellent online store or website is not an easy task to do by customers themselves. Therefore, it is crucial to work with reliable and solid hosting service providers to get your website online. But first, you need to create a special, unique and easy-to-remember domain name. Domain name usually stands for your product and even your company reputations. Memorable and perfect domain name helps you improve your business goal. Next, you need to have a suitable and effective and most importantly costless hosting solution to build and create your online store website. Liquid Web hosting gives such hosting services as WooCommerce Hosting and WordPress Hosting to fit for people who start their business online. Both Hosting service plans are chosen by most past customers and new customers to host and build their websites. The most important is that both hosting service plans cost less but offer the most effective way to help beginner start their online store. However, if you have had an online store, but your business keeps growing, the current system resource and hardware resources have not been matched with the big website traffic, you should consider a higher performance solution hosting plan like VPS Hosting or Dedicated Hosting to upgrade your server and improve website traffic. It is completely flexible to change this kind of plan resources with using those hosting service packages. Choosing the best-fit solution to host your website is the first step of successful business online.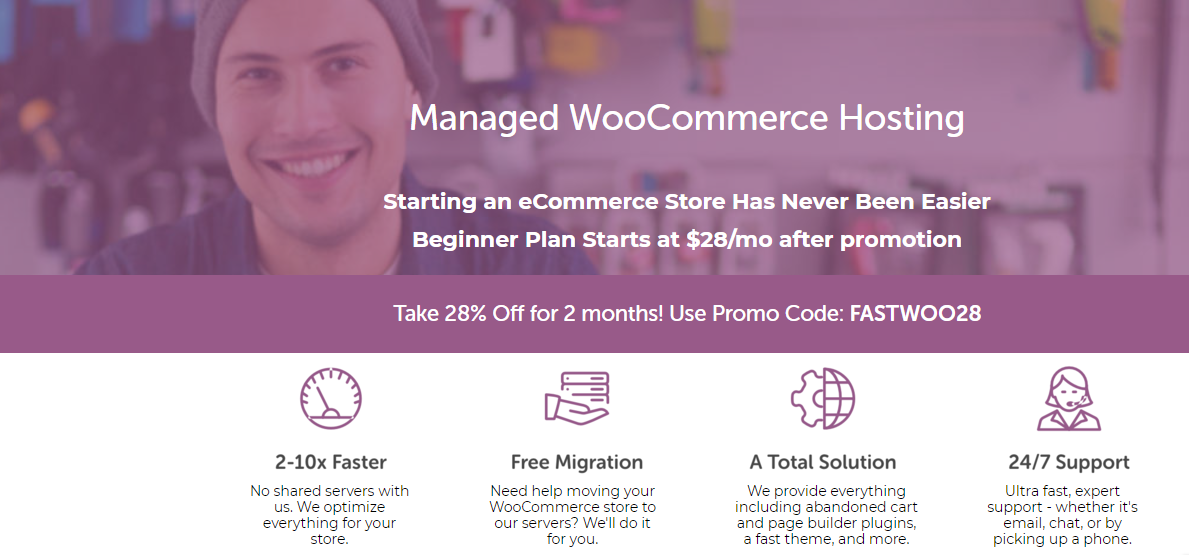 Published by Tony Shepherd & last updated on June 3, 2019 7:21 am