Do you know about Ivacy VPN? Is it secure, safe and fast? If you haven't heard of Ivacy VPN or don't know it very well, then you come to the right place. You will understand what it is after reading this Ivacy VPN review here.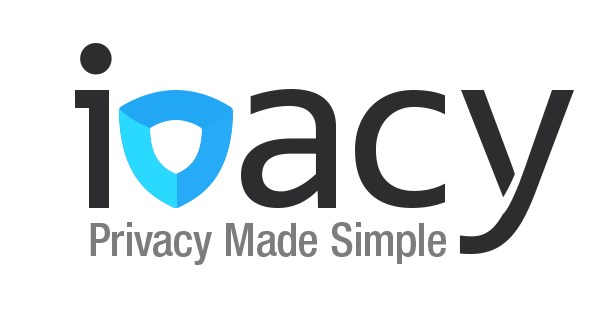 What's Ivacy VPN?
Ivacy VPN is one of the most trusted and affordable VPN service used by thousands of users all around the world. Ivacy VPN offers the fast and stable speed to help you access any websites and stream favorite contents. It provides over 1,000 servers in over 100 location scattered in over 50 countries. So you can get true internet freedom with 450+ servers around the globe. All your internet activities are protected and encrypted by the strong AES-256 encryption, the military-grade encryption. Multiple VPN protocols including OpenVPN, IKEv2, PPTP, L2TP and SSTP are applied by Ivacy VPN to help people who want a higher level of privacy and security.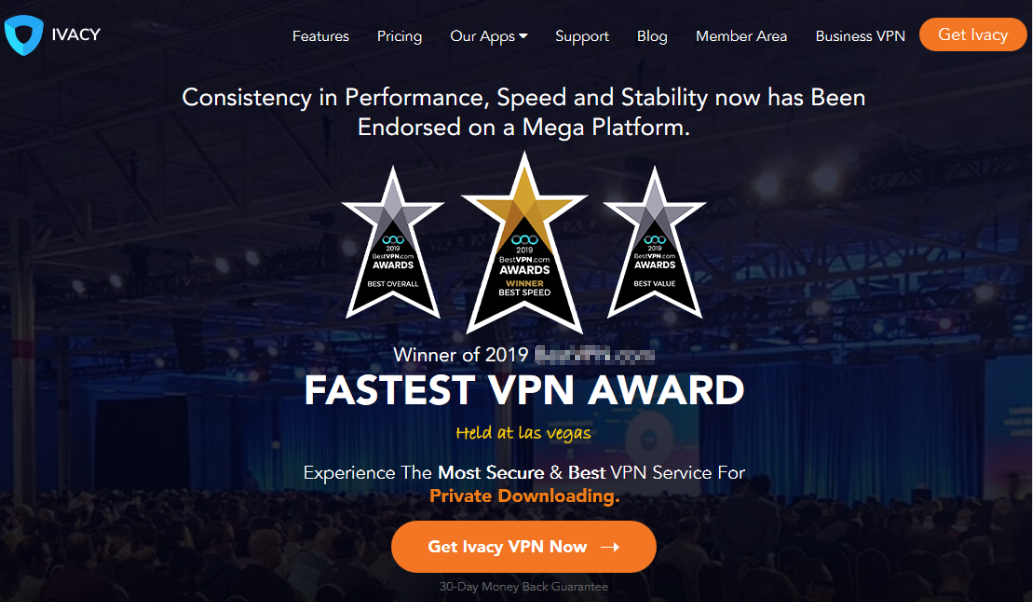 Ivacy has a strict no logging policy, that means Ivacy never logs your data or share your personal information with other parties. So, you can get complete privacy with Ivacy VPN. Ivacy protects you from the known IPv6 vulnerabilities by forcing all IPv6 traffic into the VPN; thus blocking any potential leak at the source. Ivacy VPN offers unlimited bandwidth, unlimited data transfer, unlimited server switching. It allows 5 simultaneous connections on different devices. You can P2P files sharing with Ivacy. Ivacy VPN also implements different advanced and unique features like internet kill switch, Split Tunneling, Public Wi-Fi, Identity Theft Protection and IPv6 Leak Protection etc to make it more powerful. Ivacy VPN now with ultimate superpowers. What's more, Ivacy offers the most affordable price among industry down to $1.33/month! Ivacy VPN should be your best fit!
Ivacy VPN Plans and Pricing Overview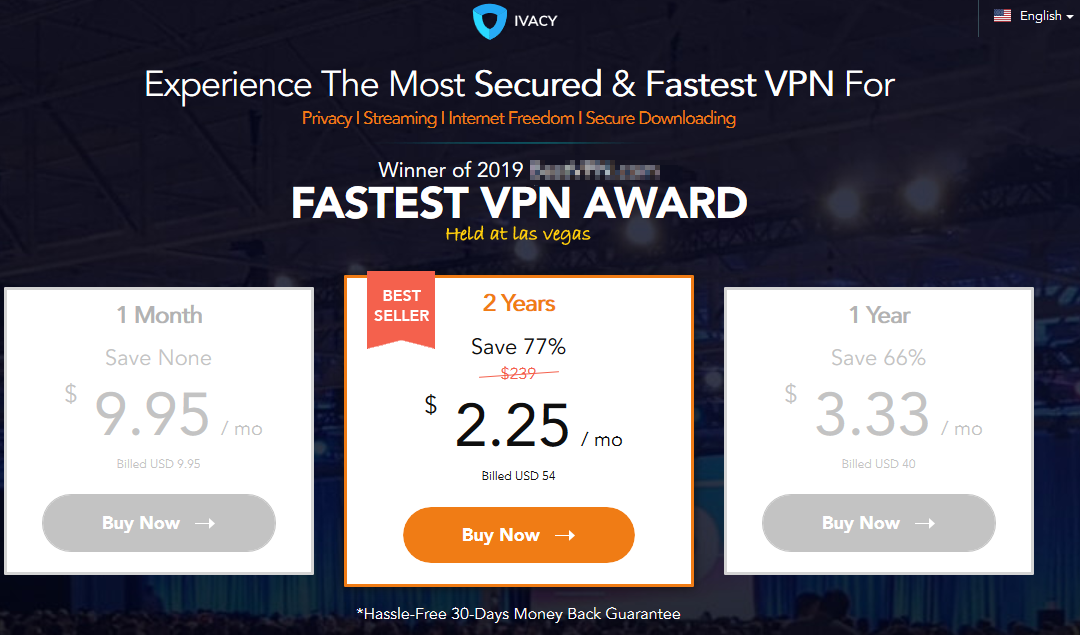 1-Month Plan $9.95/Month ($9.95 billed every 1 month SAVE 0%)
1-YEAR Plan $3.33/Month ($40.00 billed every 12 months SAVE 66%)
2-YEAR Plan $2.25/Month ($54.00 billed every 24 month SAVE 77% Lifetime Package Most Popular)
5-YEAR Plan $1.33/Month ($80.00 billed every 5 years SAVE 87% Best Value)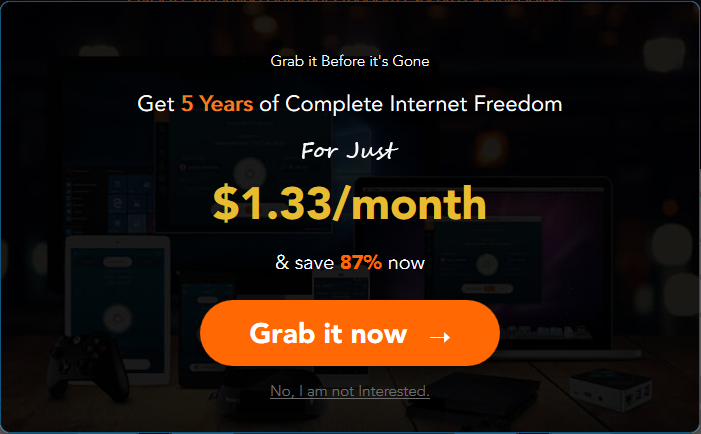 All plans include 30-day money-back guarantee and 24/7 friendly support.
Ivacy VPN accepts PayPal, Credit Card: VISA, MasterCard, American EXPRESS, Alipay, BitPay, Coin Payments, PerfectMoney, Paymentwall.
All Plans include: 
Advanced IPsec & IKEV Protocols
Virus Protection
Smart Connect Feature
Military Grade 256-Bit Encryption
1,000+ Servers in 100+ Locations
No Browsing Logs Policy
Internet Kill Switch
High Speed Downloading
Unlimited Bandwidth
Dedicated Kodi App
P2P Support
5 Devices Simultaneous Logins
Ivacy Servers across the Globe
Ivacy VPN provides over 1000 servers in over 100 locations in more than 50 countries. You can feel free to connect to any one of Ivacy's servers in 50+ countries, with 1000+ servers in 100+ locations to remain invisible and to access restricted content without breaking a sweat. There are 70+ servers in North America, 80+ servers in Europe, 50+ servers in Asia, 12+ servers in Australia, 5+ servers in South America, and 6+ servers in Africa: Canada, Costa Rica, Mexico, Panama, United States, Austria, Belgium, Bulgaria, Czech Republic, Denmark, Finland, France, Germany, Italy, Latvia, Luxemgourg, Netherlands, Romania, Spain, Sweden, Switzerland, United Kingdom, Brunei, China, Hong Kong, India, Indonesia, Japan, Jordon, Kuwait, Malaysia, Pakistan, Russia, Saudi Arabia, Singapore, South Korea, Taiwan, Turkey, UAE, Australia, Brazil, Chile, Colombia, Peru, Venezuela, Egypt, Ghana, Kenya, Nigeria, Seychelles, South Africa…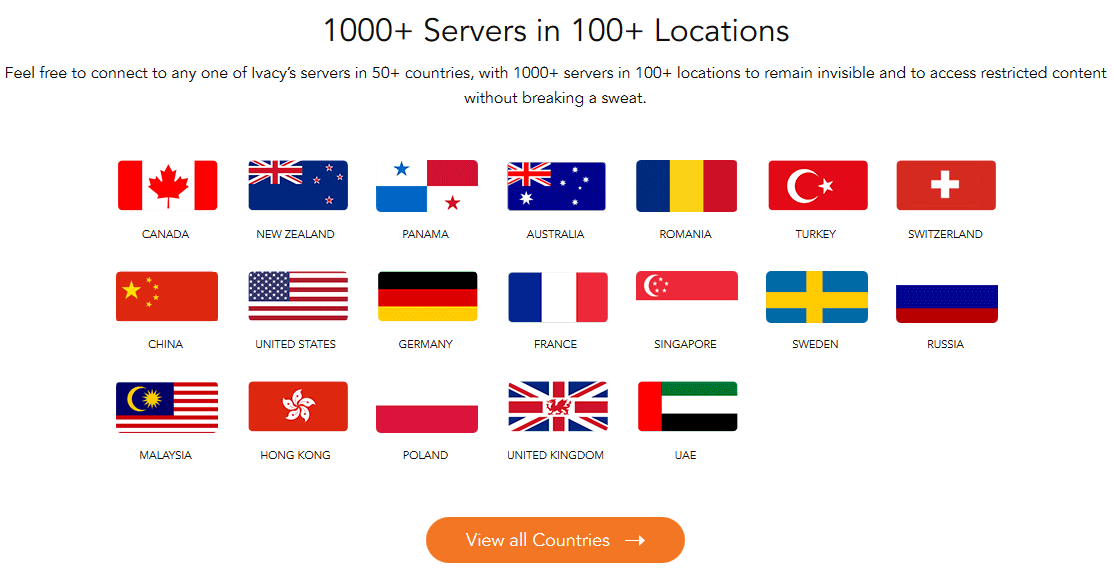 Does Ivacy Keep Logs?
No, Ivacy has a strict No Traffic Logs Policy. Ivacy does not keep any logs of users' activities. The only log Ivacy keeps is the access attempts to Ivacy servers that help to assist you for troubleshooting and security purposes. So, you can relax and order VPN with complete peace of mind. You can check details about the Privacy Policy of Ivacy as following:
We strictly do not log or monitor, online browsing activities, connection logs, VPN IPs assigned, original IP addresses, browsing history, outgoing traffic, connection times, data you have accessed and/or DNS queries generated by your end. We have no information that could associate specific activities to specific users.
Ivacy assures its users of collecting minimal data. Data collected is to keep Ivacy running smoothly. Our servers, processes and systems do not keep any personal and sensitive information. By design, Ivacy VPN has no sensitive data to share, even when legally bound to do so.
Can I Use Ivacy VPN on My Device?
Ivacy has dedicated apps for all leading platforms. Whether your device is powered by Windows, Android, Mac or iOS, you can protect your data and privacy from online threats such as hackers, snoopers, spammers, malware, spyware and even government surveillance efforts!
Ivacy also support other devices: Linux, Blackberry, Smart TV, Openelec, Routers, Concoles, Kodi and more.
Ivacy VPN also offers a Google Chrome extension to gain access to a secure and free web. Ivacy VPN Chrome extension provides you precisely that, straight from your favorite web browser. Gain access to the world wide web with total anonymity and unblock any restricted content with industry's leading VPN extension.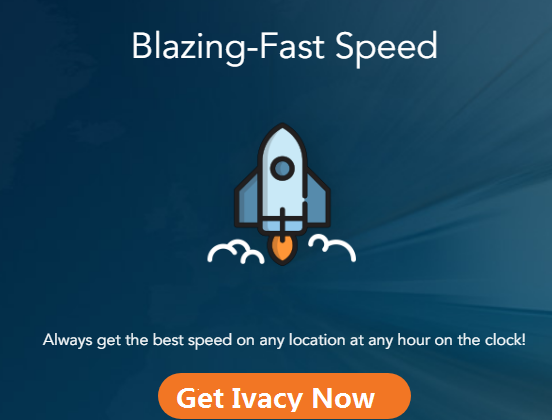 Ivacy's 30-Day Money-back Guarantee
All new Ivacy subscriptions are backed up with a 30-day* money-back guarantee. You are only eligible for a full refund on a new subscription if all of the following apply:

You claim for a refund within 30 days of your subscription date
Is not a one-month account. (Note: One-month account is backed up with only 7-days money-back guarantee
Your account has not already been suspended by Ivacy for breach of any clause mentioned in the terms of service
You previously have not claimed a refund under this policy
You have not used Bitcoin, BitPay, Coin Payments (Cryptocurrency) & Payment Wall as your payment method
If you are in compliance with the criteria mentioned above, then you are entitled to get a full refund. Send an email to [email protected] stating your VPN username and the reason for cancelling the subscription.
What Sort of Encryption does Ivacy VPN Use?
Ivacy offers 256-bit encryption that makes it almost impossible for hackers to steal your data or log your activities. AES-256 encryption is a military-grade encryption once used by US government to store high-secret files and information. In encryption, a mathematical algorithm scrambles your data into a cipher form, turning it into gibberish form. A key is then required to make sense of that information. 256-bit encryption is referring to the length of the encryption key used to encrypt a data stream or file. A hacker or cracker will require 2256 different combinations to break a 256-bit encrypted message, which is virtually impossible to be broken by even the fastest computers. AES-256 is a symmetrical encryption algorithm adopted by the U.S. and Canadian governments as standards for encrypting transited data and data at rest. Because of the 256-Bits length of the key and the number of hashes, it takes a long time for a hacker to perform a dictionary attack. Aes-256 encryption protect your information such as financial details, passwords, pictures, etc against malicious entities.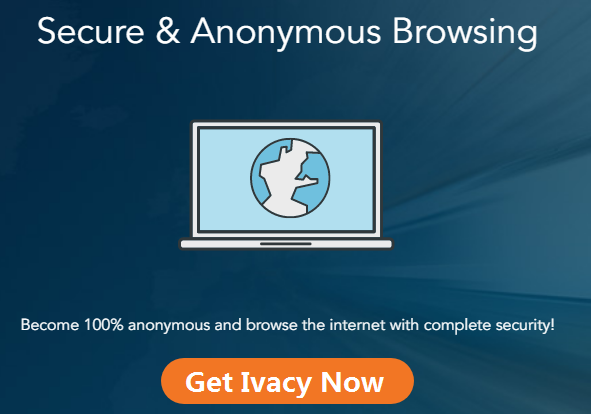 What VPN Protocols does Ivacy VPN Support?
Ivacy supports multiple VPN protocols to increase more security for customers. Protocols like PPTP, SSTP, L2TP, OpenVPN and IKEv2 are all there at your perusal for your diversified surfing needs.
OpenVPN is one of the most popular VPN protocols due to its open-source nature. It's used by many people and organizations for different purposes on many different systems and devices. OpenVPN is an open source VPN protocol. OpenVPN uses a custom security protocol that relies heavily on OpenSSL, similar to the encryption used on HTTPS websites. Because it can be configured to use any port, it can easily be disguised as normal internet traffic and is therefore very difficult to block. It supports several encryption algorithms, the most common being AES and Blowfish. OpenVPN allows users to protect their data using essentially unbreakable AES-256-bit key encryption (amongst others), with 2048-bit RSA authentication, and a 160-bit SHA1 hash algorithm. OpenVPN is also available to almost every platform: Windows, macOS, Linux, Android, iOS, routers, and more. Even Windows Phone and Blackberry can use it!
IKEv2 is a protocol made available exclusively through IPSec, is used to configure the security association, or the specific approach to how the IP packets are encrypted over IPSec. While IKEv2 is only available in newer mobile devices, it is considered a more secure extension of the IPSec protocol because devices can switch between a Wi-Fi and cellular network without disrupting the VPN connection.
L2TP/IPsec When used in combination, L2TP and IPsec offer greater security than PPTP, but these protocols are slower than OpenVPN and can be blocked by firewalls on occasion.
L2TP, or Layer 2 Tunneling Protocol, was developed as an upgrade to L2F (Layer 2 Forwarding Protocol) and PPTP (Point-to-Point Tunneling Protocol). By itself, L2TP does not offer very strong authentication or encryption, which is why it is used together with the IPsec protocol. L2TP is ideal for use with mobile devices that are not compatible with OpenVPN.
IPsec, or Internet Protocol security, authenticates and encrypts each IP information packet in a communication, offering a high level of end-to-end security. IPsec offers protection for all application traffic over an IP network and is available for most mobile devices.
PPTP, or Point-to-Point Tunneling Protocol, one of the oldest protocols used today, works well with dated operating systems and mobile devices. This protocol is easy to set up and offers fast speeds. Because PPTP is susceptible to some security issues, it is recommended only for low-risk browsing, such as streaming video or audio.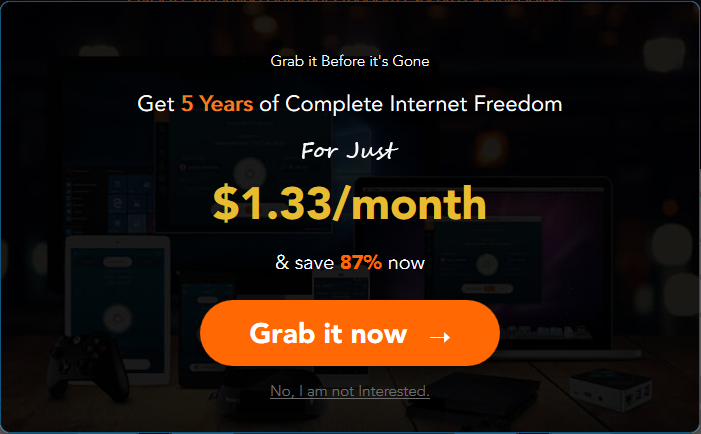 What Advances and Special Features and Technologies Make Ivacy VPN Powerful?
Ivacy VPN is trusted by thousands of users worldwide not only for its most affordable price but also its multiple special and advanced features and technologies added in the service, which increase more security and privacy for customers. Ivacy also offers the fast speed in streaming videos and movies in HD. There is no problem playing games. No buffering, no throttling and no delay. It is the best fit for people who want an affordable VPN service but has tons of advantages and features.
1. Internet Kill Switch
Internet Kill Switch immediately shuts down all your online activities, if you somehow get disconnected from our secure VPN servers. VPN kill switches are designed by Ivacy to prevent your connection from accidental exposure. Sometimes, for some certain reason, the network connection drops and the device go back to the public IP address assigned by the Internet Service Provider (ISP). This brings the risk of the user's activities being exposed.
Internet Kill Switch feature can observe your network connection in case of any changes in either bandwidth, status or IP address. If internet Kill Switch detects any change (it could be a drop in the VPN connection), it immediately cuts off your internet connection until the VPN connection is restored or you shut down the VPN. Internet Kill Switch is actually an additional security layer to protect all your internet traffic from being exposed. This feature of Ivacy VPN ensures that your IP address is never sniffed out when the network connection of the VPN server drops. Once you run Ivacy VPN and activate Internet Kill Switch on your device, the Kill Switch will run as administrator privilege to automatically cut off the internet connection immediately VPN server disconnects, which actually effectively prevent snooping and IP leaks. Internet Kill Switch is an important factor for a best VPN service. Therefore, Ivacy VPN is the best VPN to completely keep you safe on the internet.
2. Public Wi-Fi Security
Public Wi-Fi Security feature helps to protect your information and data when you're under loew-secure public WiFi network. If you are surfing on the internet by connecting with a lower secure WiFi spot, this feature of Ivacy will automatically activate and run to keep hackers, snoopers and malware even virus out. Public Wi-Fi spots are where you are most vulnerable to online threats, but with Ivacy VPN, every network is a secure network. Therefore, you don't worry if your device would be infected with phishing ads or malware thing or your important financial information will be stolen by the cyber criminals or hackers as long as you run the Ivacy VPN on your device like smartphone or tablet.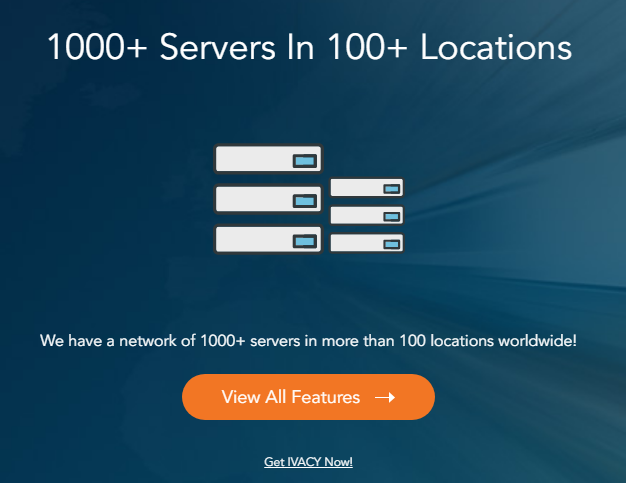 3. IPv6 Leak Protection
Most VPN software fails to direct IPv6 traffic through the VPN tunnel, so when you connect to an IPv6 enabled website, your browser will make an IPv6 DNS request outside the VPN, which is therefore handled by your ISP. Private Internet Access offers IPv6 Leak Protection by disabling IPv6 traffic while on the VPN. IPv6 leak protection disables IPv6 traffic while on the VPN. This ensures that no IPv6 traffic leaks out over your normal internet connection when you are connected to the VPN. This includes 6to4 and Teredo tunneled IPv6 traffic. This will not block IPv6 on Windows XP if you have manually enabled it.
4. Identity Theft Protection
Identity thieves are always on the lookout for their next prey. But with Ivacy's military grade protection, you are fortified. Phishing attacks, data snoopers, thieves, hackers and criminals are constantly trying to obtain your identification credentials in order to steal your identity, or worse, access your online accounts to steal data, personal photos and more. These attacks and breaches of security are becoming more rampant as the economy has negatively impacted many people who have been forced to engage in illegal, malicious activity.
Identity protection provides a safeguard against these disasters and provides a layer of security effectively protecting your identity while browsing online. Ivacy VPN offers state of the art, identity protection services which helps prevent and protects you from being exposed online. While many services exist offering "identity protection" services, many of these services take a reactive approach providing assistance only after your identity has been stolen. Ivacy VPN service differs as they take a proactive approach, hiding your identity every step of the way to prevent identity theft before it happens.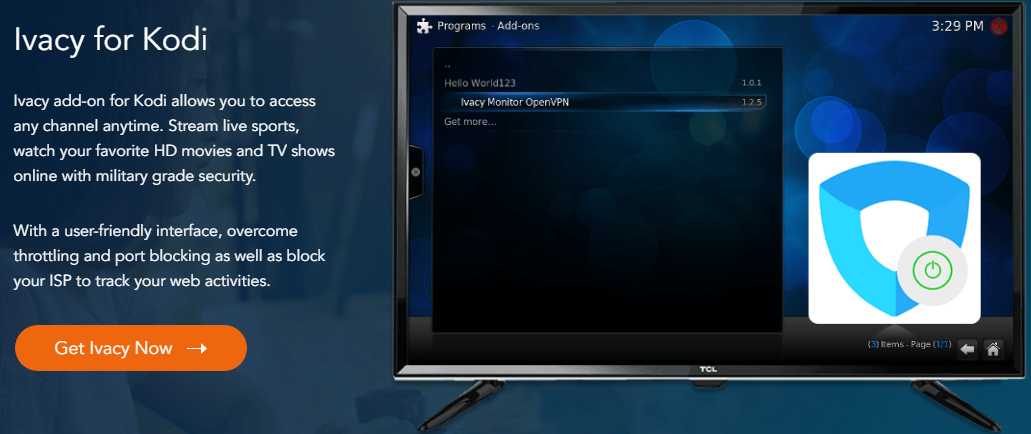 5. Split Tunneling
Split Tunneling lets you split and prioritize your data traffic. You can route your official data through VPN tunnel, and less important stuff without the cover of a VPN. Split Tunneling lets you split and prioritize your data traffic. You can route your official data through VPN tunnel, and less important stuff without the cover of a VPN. In 2010, Ivacy was the first VPN Company to introduce a unique feature called "Split Tunneling." This feature allows users to enjoy complete control over which data to send through their ISP and which data to send through our VPN service. Since then, Ivacy has integrated many additional features, allowing millions of satisfied users to benefit from them in the long run.
VPN split tunneling lets you route some of your device or app traffic through the VPN while other devices or apps maintain direct access to the internet. If a VPN does not have Split Tunneling capability, you will not be able to access foreign and local web services at the same time. You cannot access LAN devices while you're connected to the VPN. It will use up your bandwidth while transmitting all data through the VPN. With VPN split tunneling, you can stream foreign movies while using web services from local IP addresses.
Video Guides Ivacy VPN Review
Top 10 + Best VPN Services Worldwide
| VPN Provider | Servers | Jurisdiction | # of Connections | Price(USD) | WebSite |
| --- | --- | --- | --- | --- | --- |
| | 2000+ servers in 94 countries. | British Virgin Islands | 3 | $6.67/Month (Save 49%) | Best Deals |
| | 1,200+ servers in 60+ countries. | USA | 10 | $6.49/Month (Save 46%) | View Deals |
| | 4646+ servers in 62+ countries. | Panama | 6 | $3.99/Month (Save 66%) | View Deals |
| | 200+ servers in 70 countries. | Bulgaria | 6 | $4.18/Month (Save 50%) | View Deals |
Click Here to View More Top 10 Best VPN Services »
Summary
If you have finished reading this Ivacy VPN review in this article, you must understand Ivacy protects you from ISP tracking and third Party spying, and has a strict ZERO LOG policy, giving you the online freedom you've always desired. Ivacy uses advanced 256-bit encryption to protect you from hackers, snoopers, data thieves, Wifi hackers and even government surveillance! You can use Ivacy VPN to torrent anonymously, and download any and all content with ease and comfort at great speed like never before with 'Zero' Logs and total anonymity. There is no problem binging your favorite movies and TV shows, watch live sports and much more on any channel anywhere on your favorite streaming device with Ivacy VPN. Ivacy VPN is designed to serve as a one-size-fits-all solution, thus allowing users to skip any hassles associated with finding more than one VPN for the type of experience they desire. Ivacy always get the best speed on any location at any hour on the clock! With Ivacy VPN, you can get access to any global website without any restriction whatsoever! Ivacy helps you to unblock geo-restriction, defeat censorship, access any websites from anywhere and stream popular Netflix, Hulu and BBC iPlayer. You also become 100% anonymous and browse the internet with complete security as long as you run Ivacy on your device.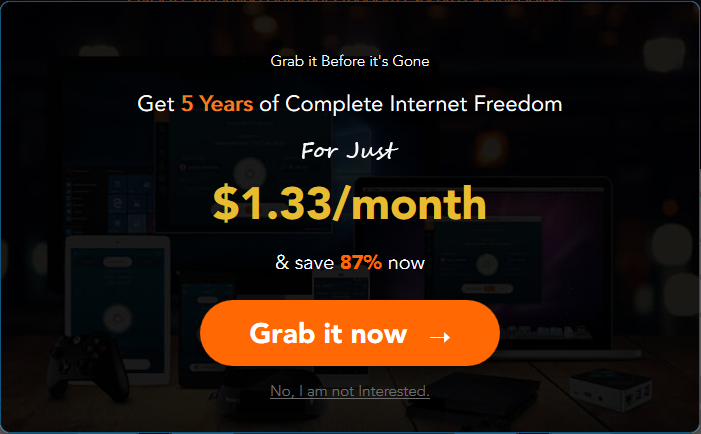 Published by Tony Shepherd & last updated on March 27, 2019 9:40 am