Hi, Instagram is the service I use to stay in touch with my friends, families and relatives wherever I travel or just stay in US. But I am now in China on a business trip for about 4 months. I have a problem of failing to access Instagram. Both my computer and internet connection are working well. And my Instagram account is good. I have confirmed this by asking my friend help test in USA. However, no matter how many times I tried, there is the same notification "The instagram page isn't working". What is going on? How to solve this problem, can you guys please help me?! Thanks a lot.
Know More About Instagram And Its Being Blocked in China
China is the leading nation in production of technological goods for the whole world. But in the internal matters, China has been known to restrict the citizens from using very popular Social media sites like Facebook, Youtube, and even the very popular image sharing site of Instagram. This hindrance is colloquially termed as the Great Firewall of China.
Instagram is one of the most used sites for sharing photos and is being daily used approximately by 400 million people. Instagram is used to oomph up many businesses, and the aesthetic values of photography are sky-rocketing. In this age, the residents of China may feel a little left out in the game of sharing the life on Instagram. But there is definitely a way out.
The people may unblock Instagram by using a VPN platform, which is rather commonly known as Proxy websites. VPN stands for virtual private network.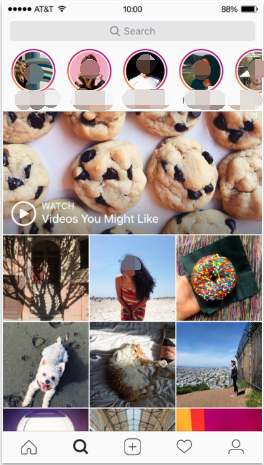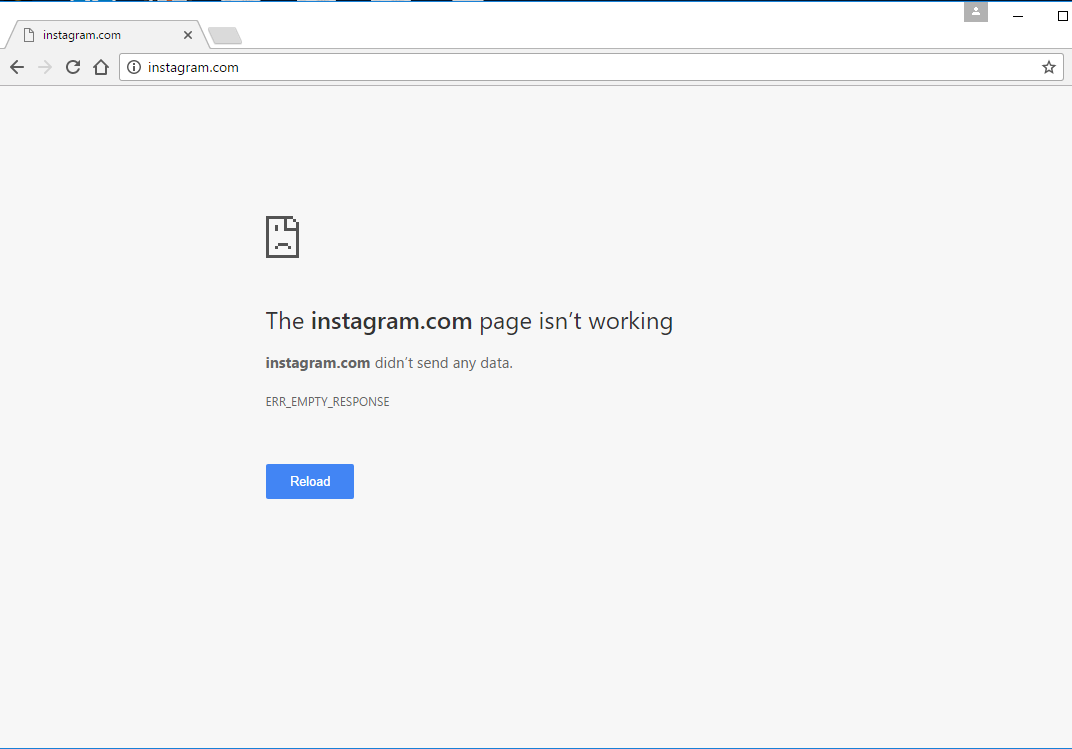 If you have any questions about VPNs, please live chat with Yoosecurity online expert now.

More Knowledge about VPN. How to Apply A VPN Service?
•The work process of a VPN
The VPN is such a network which enables you to access something privately while guarding your personal information against a Third party. The VPN makes up a false IP address which makes you almost untraceable as it can be from anywhere in the world. Thus, a person using Instagram in China will appear to be using it from a place where people use Instagram freely.
Now we should come to how a person can actually use a VPN.
•The Person will need to download a VPN provider's application
Choose a VPN wisely, most of them will charge you a minimal amount for letting you access the sites. The free sites may restrict the person or may not even work for a country like China. The person should not download a VPN provider's app which looks extremely fishy.
•VPN protocol
Downloading of a VPN protocol is integral for having a smoothly running VPN.
•Choosing a VPN
Generally, a person accessing a private site from a computer should choose an Open VPN, but as Instagram is used on the phone, the person needs to see that the VPN provider should support L2TP/IPSec to let them use Instagram useful in Android and iOS. A good provider will always meet your needs. The person needs to see that they have a good number of countries servers.
•Installing the VPN
The person needs to install the app either from the Internet or can use Torrent if it is really hard to find the VPN provider they are looking for. Register into the app according to your needs and pay safely.
•Choosing the location
All the VPN works almost in a similar way so the person would not need to struggle. It will say them to choose a location accordingly to use the restricted app. One should do so and choose one where Instagram is available.
VPN's open numerous sites, so the person in China will be able to use more sites to his need. It is recommended to use a fairly strong broadband or Wifi Network.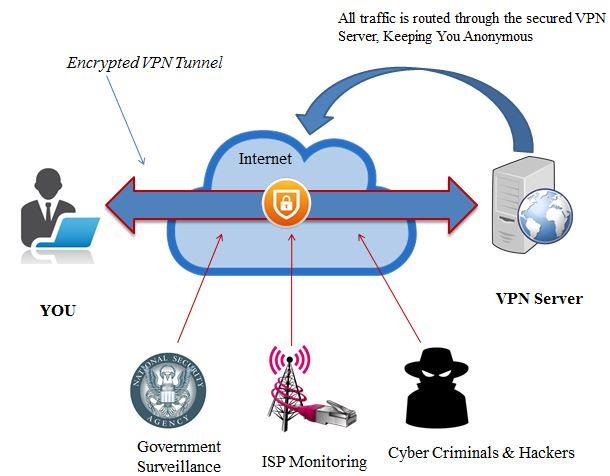 More Benefits and Advantages of the VPN Technology
Why is it recommended to select the VPN technology to access Facebook from the countries where the website is not available like China? Is it worth the extra money we pay for a specific VPN service? Here are some facts that may help you make the decision.
• Apart from Facebook, such popular websites as Netflix, Twitter, Pandora, Youtube, Hulu and so on are inaccessible in China, either. And it is reported that more than 3000 foreign websites are not accessible directly from China without applying such technology as VPN to circumvent the geo-restrictions and censorship. But a good VPN service will help you successfully access these websites as many as possible.
• An excellent VPN service will allow the user to access the whole content on devices as many as possible, including Android devices, Windows PC, Google Nexus Player, Smart TV, Blu-ray Player, iPad, iPhone, AppleTV etc.
• By applying the VPN technology, you will not need to take hours to download "free" streaming content like a movie without good quality guaranteed at the risk of introducing viruses onto your devices. It is known that free downloads are the most often-used ways by malwares to distribute themselves.
• Access more content. As mentioned, the wonderful movies and TV shows on such services as Netflix are not equally same available for all countries and regions all over the world because of the copyright issues. With the help of the VPN technology, you are able to watch a movie that can't be accessed from India by choosing a location where the movie is available there.
The Following Elements Are Factors You Should Keep in Mind While Selecting A VPN Service.
There are some important elements that you are recommended to consider in the process of selecting a good VPN service. Let's look at them together now.
What Protocols Does the Provider Support?
Many VPN service providers offer OpenVPN, TTPT or L2TP/IPsec protocols in their VPN services. There are many different aspects between these protocols and the OpenVPN is agreed to be the most secure protocol that can help the users achieve higher levels of security compared with the TTPT and L2TP/IPsec. While you are good to select a solution with only TTPT protocol provided if there is something even better coming along such as lower price and your purpose of using the VPN is just to secure your non-essential web browsing at the airport or a restaurant. It is secure enough for you to protect your passwords from being stolen by the waiters in the restaurants. In this case, if you are free to choose between the PPTP and the L2TP/IPsec with all the other conditions unchanged, it is wise to jump to the L2TP/IPsec without any hesitation. The L2TP/IPsec is a protocol that has been improved a great deal over the PPTP, even though it is still not secure enough compared with the OpenVPN. The OpenVPN is undoubtedly better than the L2TP/IPsec in many aspects, but one thing you should know is the native OpenVPN is currently not supported by both Android and Ios systems. While the L2TTP/IPsec is supported well by both Android and Ios mobile devices like phones.
How Many Servers Does the Provider have and Where Do they locate?
The server number and server geolocations are two of the most important features for a VPN service. That is why you can see many VPN service providers advertise these two features in their offers. If your need is to watch the Netflix and YouTube from places beyond USA, it will be the most ridiculous decision you have ever made to select a service with their hundreds of servers only located in China. Because both the two websites are not reachable directly from China for the moment due to the geo-restriction and government censorship issues. In addition, how many servers and where these servers are located decides how powerful the service is and how widely the VPN service can be used geographically. And in the case of avoiding persecution by your government, it is wise to select a VPN provider located in countries that have no ties to your country.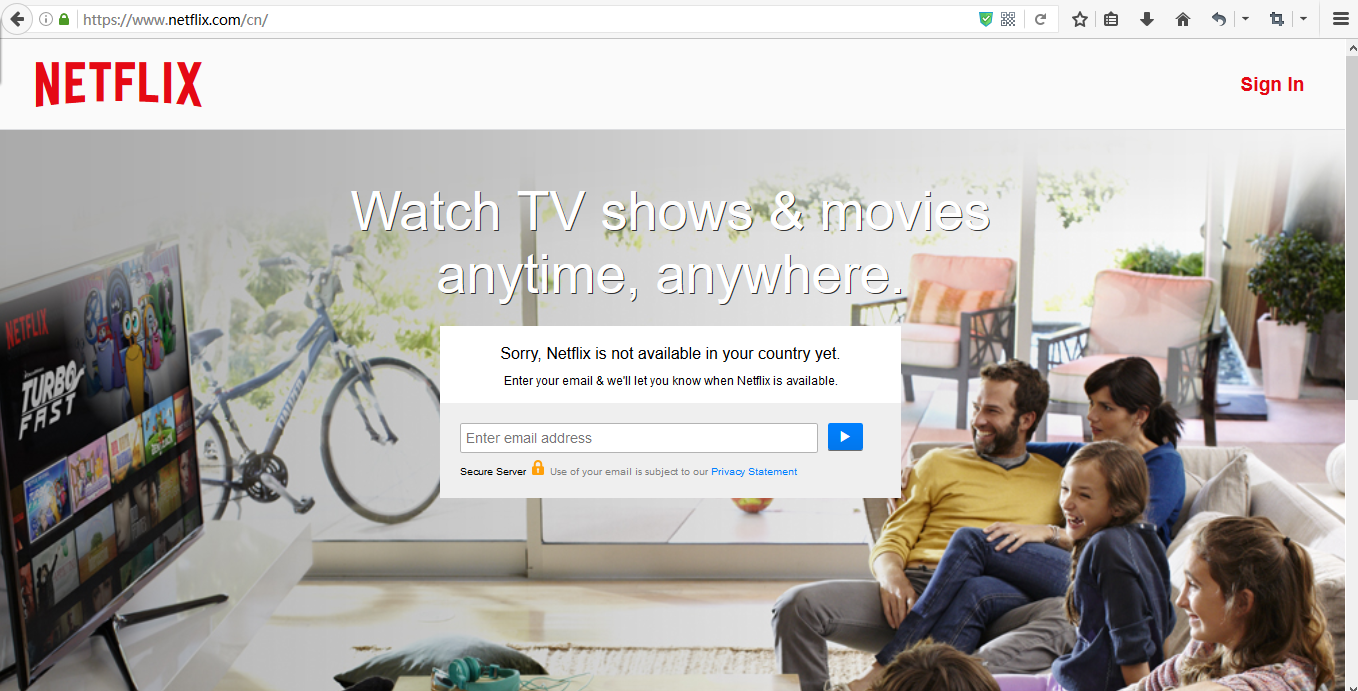 How Many Concurrent Connections Does the Provider Allow?
What does the concurrent connection stand for? This feature decides how many devices are you allowed to apply the service at the same time. If you need to use the VPN service on 3 devices at the same time or there are 3 staff members that need to work using the VPN service concurrently, 3 concurrent connections at least are needed to satisfy the need. Generally, the more concurrent connections the better only if other conditions of the services are the same.
Are There Any Bandwidth Throttling and Service/Protocol Restrictions?
The bandwidth throttling issue is a factor that will affect how fast can you stream videos, music and share files with your friends or families. If a service provider promises to guarantee unlimited bandwidth, there is no need for you to worry about this issue at all. While since the bandwidth burns up quite fast nowadays, many providers restrict bandwidth in their service. On this occasion, you should know how to calculate the bandwidth to ensure the service you sign up is good enough to meet your need.
As for the service/protocol restriction issue, it is recommended to read over the documentation provided by the provider to see if they restrict certain services or protocols in their service before signing up. For example, if you want to use the VPN for file sharing, it is needed to confirm with the provider the file sharing service is not blocked. Nowadays many providers can provide services with all protocols or services supported.
What Is the Logging Policy?
This is not an issue you need to worry about too much. And zero logging become one of the selling points for many VPN service providers. This policy is not only to the benefit of the users, but also the benefit of the providers. Because it helps save a lot of disk resources without keeping logs. Some providers may say very few necessary logs are kept for a very short time. But these logs are generally used only for maintenance and smooth running of the system and will be removed at once after maintenance is done.
How About Payment Methods?
In some cases, the payment method may matter a lot for you. You may feel very interested in anonymous payment method if you are purchasing a VPN to avoid the political persecution of your government. On this occasion, you need to confirm with the provider if they accept payment via gift card for major retailers such as Target. This will help protect your credit card information from being exposed.
If you have any questions about VPNs, please live chat with Yoosecurity online expert now.

Video Guide Show You How to Access Instagram in China
Top 10 + Best VPN Services Worldwide
| VPN Provider | Servers | Jurisdiction | # of Connections | Price(USD) | WebSite |
| --- | --- | --- | --- | --- | --- |
| | 2000+ servers in 94 countries. | British Virgin Islands | 3 | $6.67/Month (Save 49%) | Best Deals |
| | 1,000+ servers in 60+ countries. | USA | 10 | $4.87/Month (Save 60%) | View Deals |
| | 4646+ servers in 62+ countries. | Panama | 6 | $3.99/Month (Save 66%) | View Deals |
| | 200+ servers in 70 countries. | Bulgaria | 6 | $4.18/Month (Save 50%) | View Deals |
Click Here to View More Top 10 Best VPN Services »
Conclusion
Instagram is a very important online social networking for many people in many countries. But when you travel to China and try to access Instagram from mainland China, you will find that no matter how many times you try to visit Instagram, you will be presented the same page saying "The Instagram page isn't working." As a matter of fact, the page is caused by the block of Instagram by the Chinese government with the well-known Great Firewall of China, GFW in short. While there are many users using Instagram and other blocked services like Netflix, Facebook etc. as if there is never such a blockage. The technology they apply is called VPN, abbreviation of Virtual Private Network. It is a very easy technology for users to use to unblock Instagram and many other services in China. ExpressVPN $6.67/Month (Save 49%) is stable and super fast with high ratings that still work in China.

Kindly Reminder: If you have any question regarding how to pick up VPN on your device, please live chat with Yoosecurity online expert for help.

Published by Tony Shepherd & last updated on October 9, 2018 9:24 am