ibVPN have just started the ibVPN Winter Sale and we want to share this with you: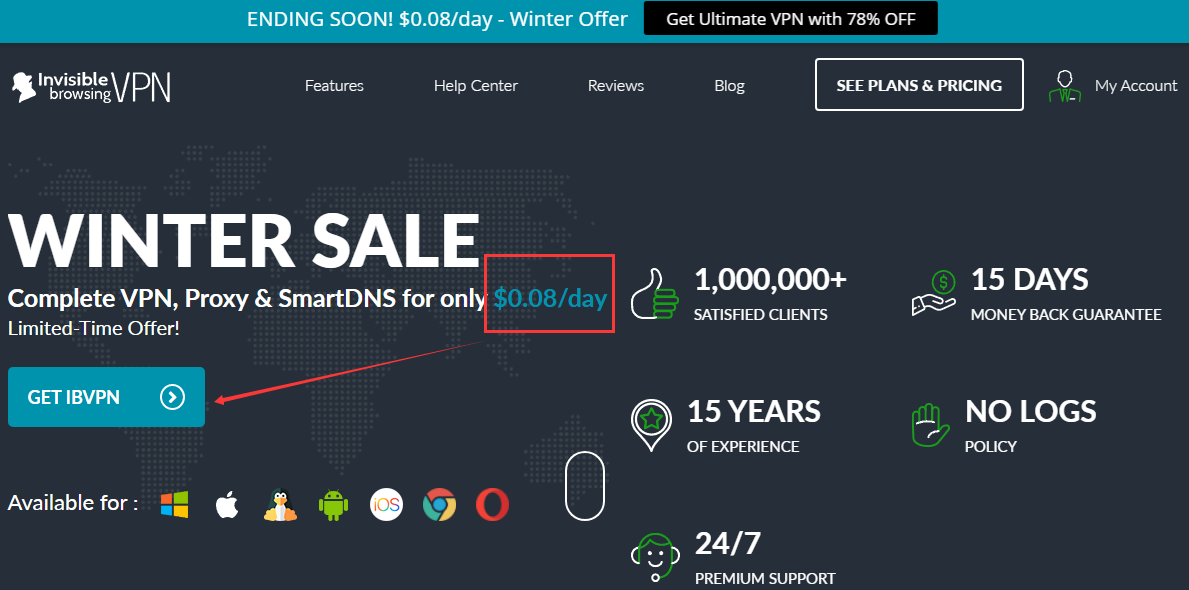 Campaign details:
ibVPN team are offering the Ultimate VPN annual plan at $29.03/year. This means a BIG BIG DISCOUNT of 78%, which comes down to $2.42/month and $0.08/day!!!
YES, you heard me right: $0.08/day!!! for a Complete service which includes VPN, Proxy and DNS service.
Make sure you get the most out of this opportunity by getting the ibVPN Winter Sale on your purchase for your daily online privacy. You do not need to change any settings since they have made all on their site. We strongly recommend you go ahead to get the best offers after reading the detailed information on our site to reduce your costs.
Published by Tony Shepherd & last updated on December 23, 2019 6:38 am