Can't uninstall Panda Free Antivirus from your PC in any ways? How to manually remove left-overs of Panda Free Antivirus? Most people decide to remove Panda from their PC because of two reasons: they need to reinstall it from scratch or to install another antivirus product. However, the standard uninstallation from add/remove program in control panel always leaves leftover files in the computers which could cause serious PC problems. To uninstall Panda Free Antivirus completely, you still need to clear out all the remnants of the old installation. If you don't know where to start, then this article is written for you. Follow the instructions below to get rid of Panda Dome now.
About Panda Free Antivirus: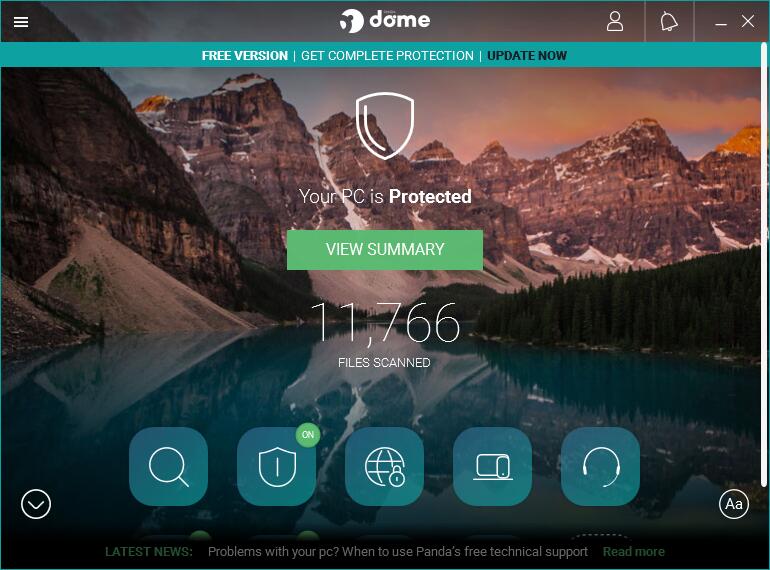 Panda Free Antivirus (Panda Dome) is one of the best free antivirus protections produced by Panda Security Company, that is compatible with Windows XP (with SP3) through Windows 10, and Android. It provides the most intuitive protection for you to keep you safe while you work, play, or browse online. Panda Free Antivirus is lightweight as all the work is done in the cloud so you don't need to store files or perform daily updates. The best thing is, Panda Free Antivirus doesn't affect PC performance. Panda uses its smart technology based on Big Data and Artificial Intelligence, that monitors every running application and scans all files on your systems to classify if they are good or malicious, then it offers you a broad range of integrated remediation options. Although Panda Free Antivirus doesn't offer you a full set of features, its core functions like Antivirus protection, USB protection, Multimedia/Game mode and more are enough for most people. Not to mention a VPN is included in this free package, which is operated by Hotspot Shield. You can select the location of your exit node from a choice of 23 countries, but Panda limits the data you can use to just 150MB per day. In addition, Panda Safe Web is introduced that watches out for websites containing malware, phishing attempts and provides instant information to let you know, helping you automatically block malicious or dangerous sites. It works with Internet Explorer, Firefox and Chrome. If you need more advanced features like parental controls, banking and shopping protection, unlimited VPN usage, password managers, you also can consider Panda's commercial plans.
The Uninstallation for Panda Free Antivirus (Panda Dome)
If you're looking for free and constantly updated protection, Panda Free Antivirus offers you exactly what you need. However, not everyone loves this program. Some people may annoy that Panda Free Antivirus pops up occasional adverts from the publisher even though these can be easily disabled from the general settings page. Or in some cases, Panda Free Antivirus conflicts with other programs on the computer, making computer system unstable. There could be many other reasons leading you to uninstall Panda Free Antivirus. However, uninstalling Antivirus is not as easy as uninstalling a normal software. You may encounter many unwanted problems, like Panda Free Antivirus refuses to uninstall by normal way, and either gives an error or says uninstalling indefinitely and never actually uninstall. Antivirus program often brings many more files and components on the computer. Once you decide not to go with Panda Dome anymore, you not only need to uninstall the program itself, but also clear out all the remnants it left behind. If you are frustrated and don't know how to uninstall Panda Free Antivirus fully, follow the removal instructions below.
Uninstall Panda Free Antivirus Manually on Windows 10 (For Advanced Users)
Method 1: Removal from Start Menu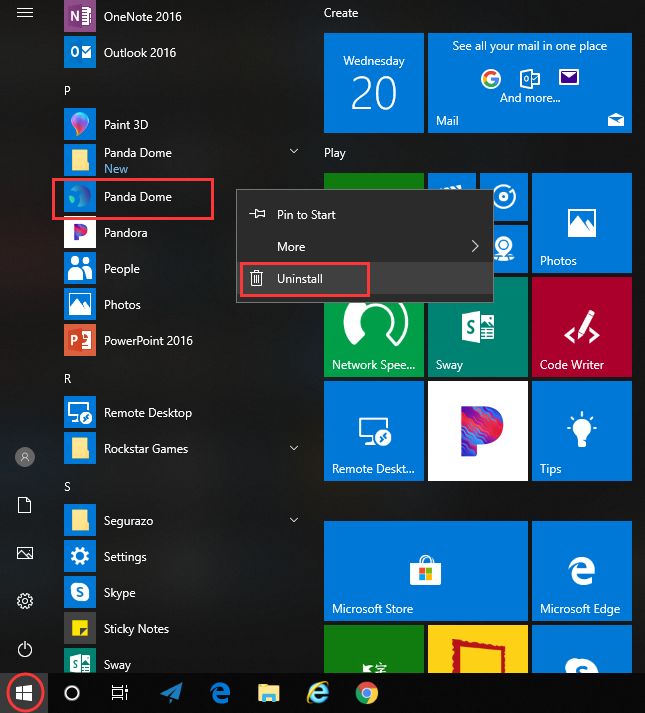 Windows 10 added an option to uninstall apps with a right-click in the Start menu, so you can uninstall Panda Free Antivirus (Panda Dome) directly from there. To do this, go to Start > All apps and find the Panda Dome. Right-click on it and then click Uninstall from the drop-down menu that appears. If you can't find Panda Dome in the Start menu, or it won't let you uninstall, you can try other methods listed below.
Method 2: Removal from The Settings Menu
In some cases, you cannot find an app or program that you want to uninstall in the Start menu. So, you can try this way to remove it from the Settings Menu.
Here's what you need to do:
1. Open the Settings menu by pressing the Start icon and then the gear in the left.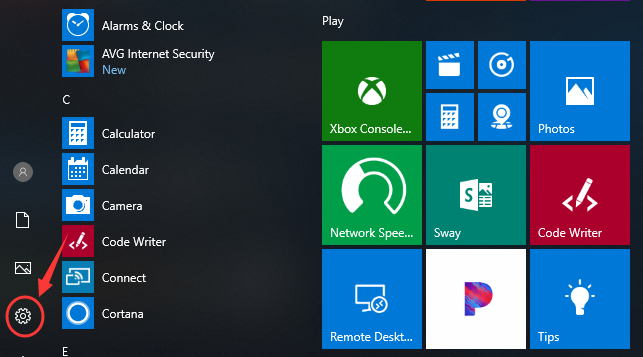 2. Choose System and then click Apps & features. This will open a list of all your applications. Find out Panda Dome from the list.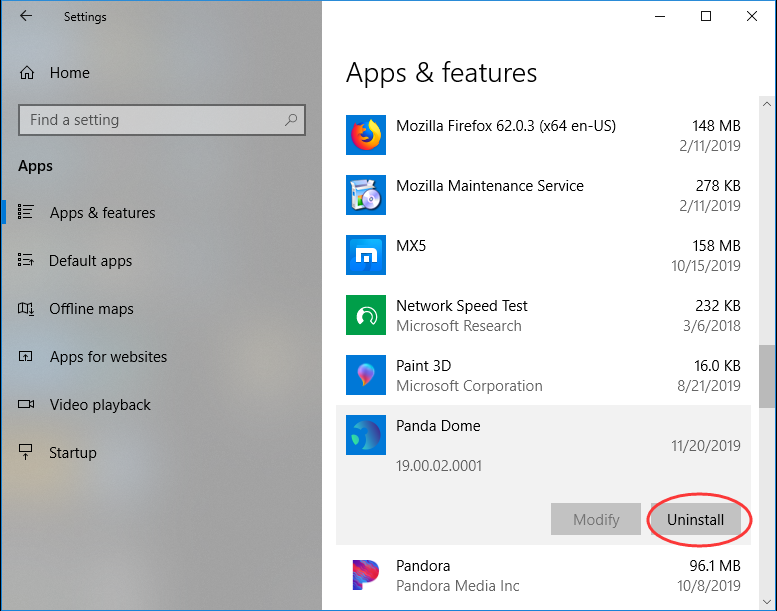 3. Select Panda Dome and Click Uninstall to start the removal process. You will see a pop-up window informing you that the app and its related info will be uninstalled, then you just need to hit Uninstall to confirm the removal.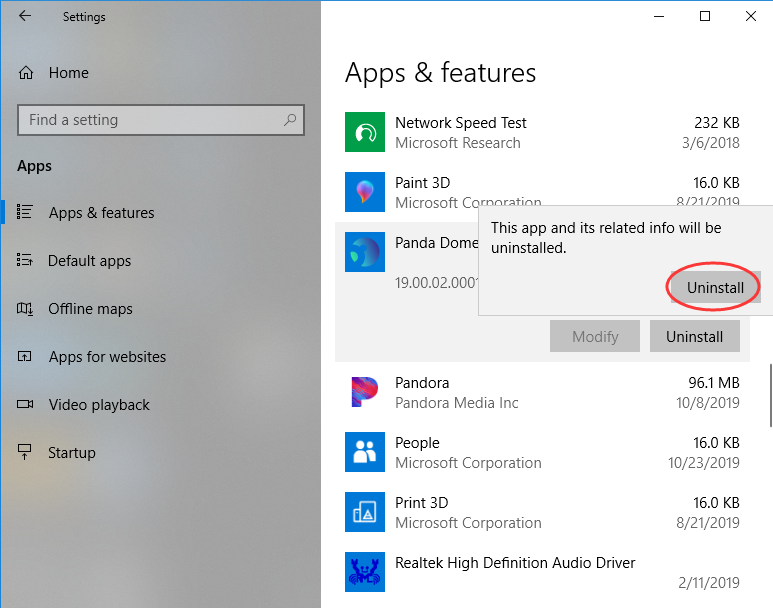 Method 3: Removal through the Add/Remove Programs Control Panel
If the above methods are not working, you can try uninstalling Panda Free Antivirus (Panda Dome) from Control Panel. Control Panel option is still available in the latest edition of Windows 10. Please note that you can only uninstall the desktop programs from here, but not apps. Do the following:
1. Right-click on the Start button (Windows logo button at the bottom-left corner of the desktop) and then click Control Panel to open it.
2. Go to Programs and Features (or go to Uninstall a Program if your Control Panel is in the category view).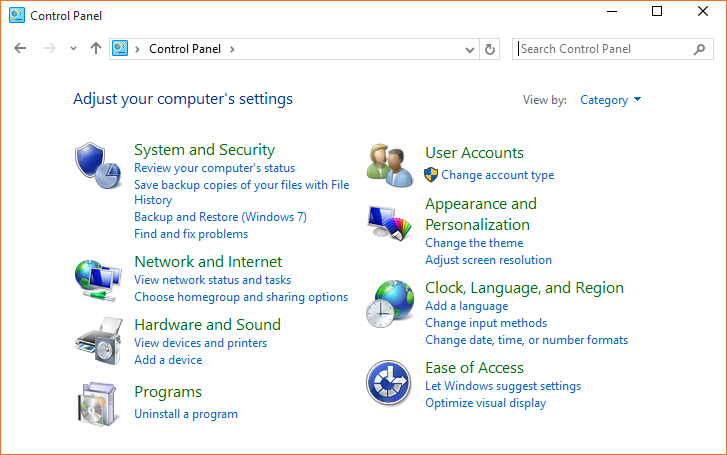 3. Right-click Panda Dome and select Uninstall.
You'll see a pop-up window asking if you're sure you want to uninstall this program, click Yes and click through the uninstall wizard, if applicable.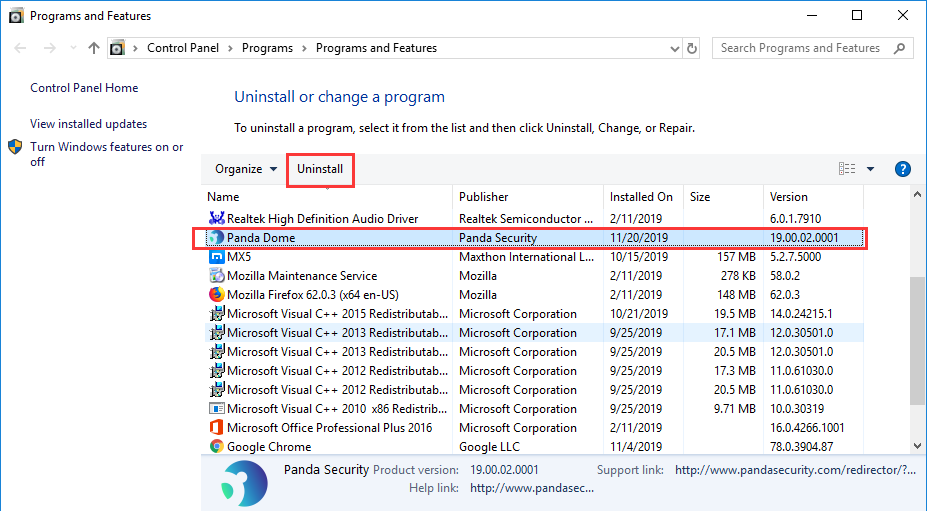 What if Panda Dome failed to uninstall or it leaves traces after it is gone?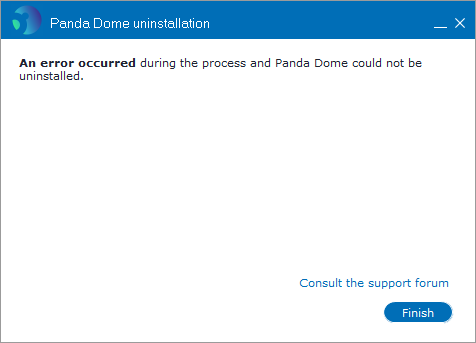 Unable to uninstall Panda Free Antivirus because of an error? The difficult part for uninstalling a security tool like Panda Free Antivirus is to remove all its residual files that left behind when it is uninstalled. If those leftovers reside on your PC, when you attempt to install a new security product, it might cause conflicts, resulting in errors, slow performance, and failure to properly detect viruses. So, you have one more IMPORTANT STEP to do, which is to Remove Panda Free Antivirus leftovers.
Here is our detailed guide on how to manually remove Panda Free Antivirus (Panda Dome) and all its traces:
1. Open the Start menu, type %programfiles% and %appdata% into the search bar – strictly one at a time – and hit enter.
This will open system folders where you can find the related folders for Panda Security. Delete the ones with the name of Panda Security or Panda Dome from both system folders.
2. Next, you have to delete Panda Free Antivirus entries from Windows registry.
Simply open up the Windows Registry Editor by running the "regedit.exe" command. To get to the "Run" dialog, press the Windows key and the "R" key at the same time.
When you are at Registry Editor, navigate to the following registry key and expand it:
HKEY_CURRENT_USER\Software\
HKEY_LOCAL_MACHINE\Software\Microsoft\Windows\CurrentVersion\
If these branches have registry entries that are responsible for Panda Free Antivirus, delete them. To do this, right-click on the desired file and click Delete.
Note:
It is highly recommended that you back up your registry before making any changes, because any errors could result in permanent data loss, computer crashes or blue screen of death. If you are not very good at it or you have never done this before, you should be very careful. It is recommended you consider a third-party uninstaller instead.
Uninstallor is a lightweight, effective and fast uninstaller that provides the fastest and easiest method to help you remove any unwanted programs off your computer. When Panda Free Antivirus won't uninstall normally or when you have some doubts that it has not been uninstalled completely, Uninstallor can solve your problem effectively. It scans your files, folders, and/or Registry entries automatically and displays every trace of Panda Free Antivirus that  left on your system. All you need to do is to click Uninstall button, and then all connections of Panda Free Antivirus will be deleted permanently. It also can be used to optimize Internet browser speeds by removing annoying toolbars and plugins for you.
Uninstall Panda Free Antivirus (Panda Dome) Automatically with Uninstallor (RECOMMENDED)
Here's how it works:
1. Download & Install Uninstallor.
Uninstallor is quite lightweight and the installation is straightforward. The only option you have is to let you create a program shortcut to the desktop.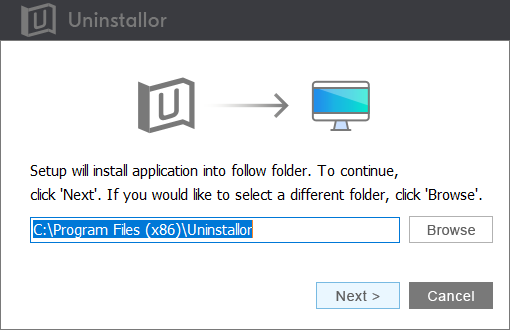 2. Analyze.
When Uninstallor is started, its main window fills with the programs installed on your computer. Select Panda Dome and click on Analyze Now button, then it will analyze all the data associated with Panda Free Antivirus and search for all its leftover files.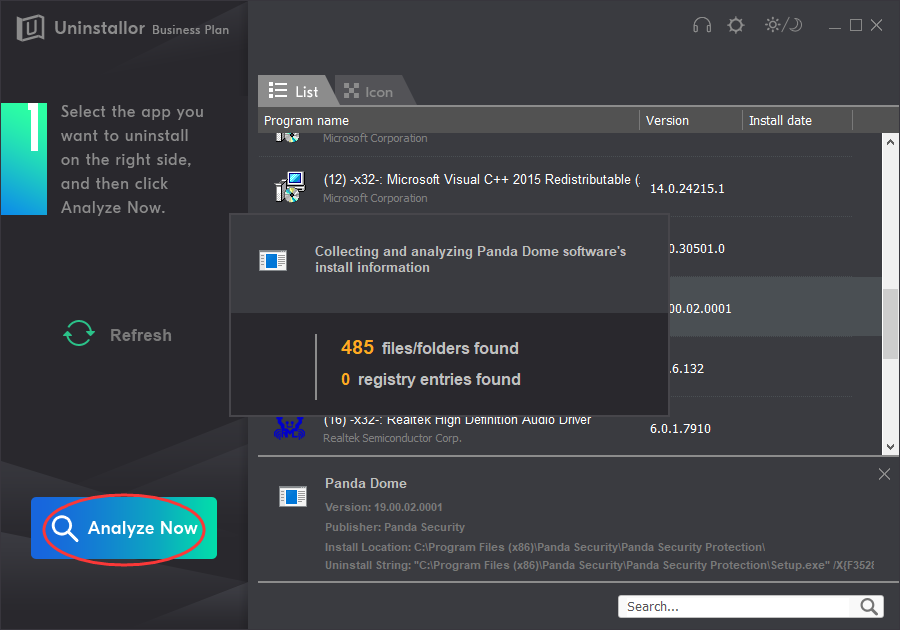 3. Uninstall.
Click on "Uninstall Now" button to uninstall Panda Free Antivirus completely. Next, you need to click on "Yes" to confirm the removal.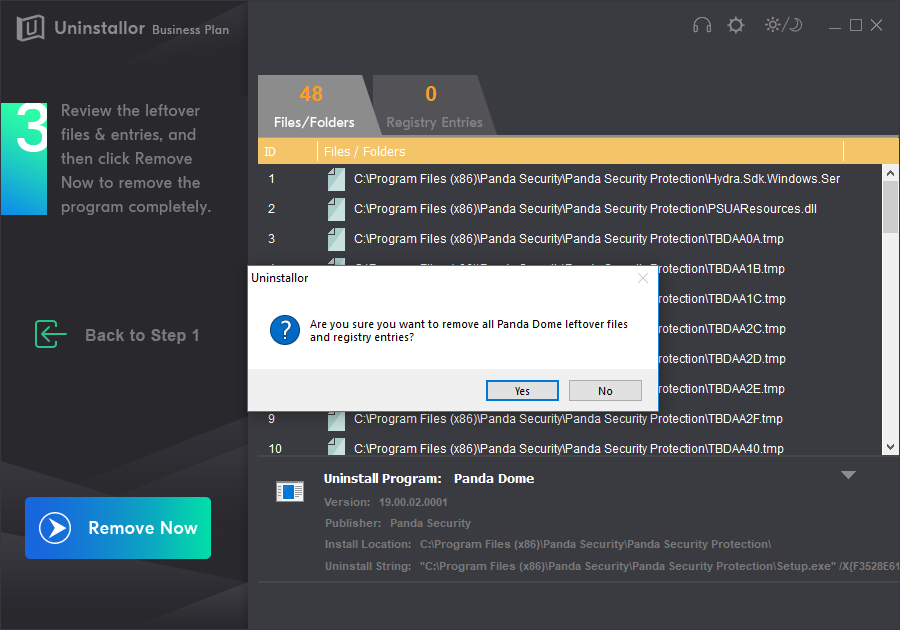 4. Remove.
Click Remove to clear all the components for Panda Free Antivirus, you'll see the message telling you how many items of Panda Dome have been completely removed. Roboot your computer to take effect.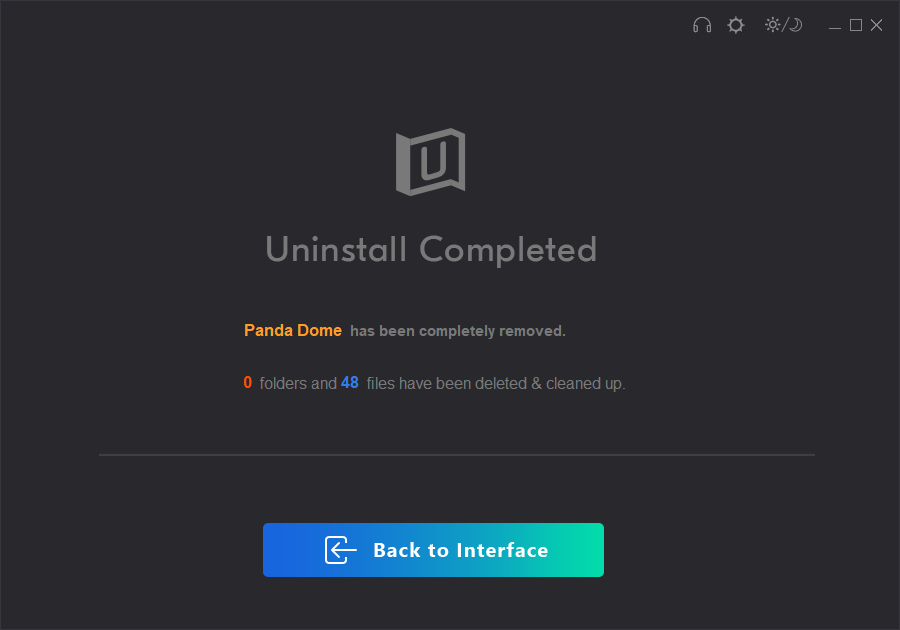 Video Guide on How to Uninstall Panda Free Antivirus (Panda Dome)
Conclusion:
When you decide to uninstall Panda Free Antivirus (Panda Dome), you cannot just delete the program's folder or its icon. This is a wrong method because it will leave a large amount of configuration information in the Windows Registry as well as other files and folders. These orphan files and Registry data have the chance of causing conflicts on your computer thus leading to problems. The proper way to uninstall Panda Free Antivirus is to use the uninstall routine that is bundled with the program itself and also remove the files, Windows Registry information, and other configuration manually or automatically from your computer so that there are no conflicts in the future. If you have never edited or cleaned your registries in the past, we suggest you use Uninstallor to get the uninstallation job done easily and quickly. Uninstallor is a perfect uninstaller that combines with premium support team, giving you the best service to clean up your PC. It can be very useful when Panda Free Antivirus's built-in uninstaller is not functioning properly, or when it is not listed at all in Programs and Features applet. With Uninstallor's assistance, you can get rid of Panda Free Antivirus (Panda Dome) without any efforts. Give it a try now! 30-Days Money Back Guarantee. For any further questions in uninstalling Panda Free Antivirus (Panda Dome), you are welcome to contact us and let us know.
Published by Tony Shepherd & last updated on December 6, 2019 2:31 am