Hi, I run into a big problem with Megabackup Program. I have installed it for several days, I thought it could help me backup files on my Mac, but gradually it keeps popping up ads and some strange message to interrupt me a lot. I tried to uninstall this program in a regular way, but it can't completely get off my Mac, and unknown leftover of this program is still saved on Mac system, so it seems this program still running in background. Sometimes, I feel my Mac works slowly. I don't want this program any more! so could you please help me completely uninstall this backup program?
What's Megabackup Program?
Megabackup Program is greatly promoted on its official website saying Megabackup can protect your precious files from accidents, protect your files from laptop theft and keep your data safe from hard drive crash. It guarantees that you won't lose your data due to accidental files loss by using this program. It claims itself to be unlimited cloud storage which will help users to back up more than then thousands photos, documents, work files and other valuable data. You won't be limited how much you can backup and won't be charged extra for it. Therefore, many users will be attracted and choose to use it. And at the beginning, Megabackup Program also did it jobs to backup your stuff things, and you even can enjoy features like collaborating on files, sharing screenshots and synchronizing your documents across all of your device. It seems to work perfectly.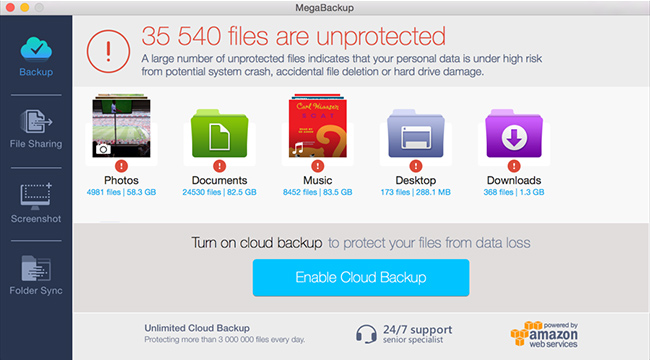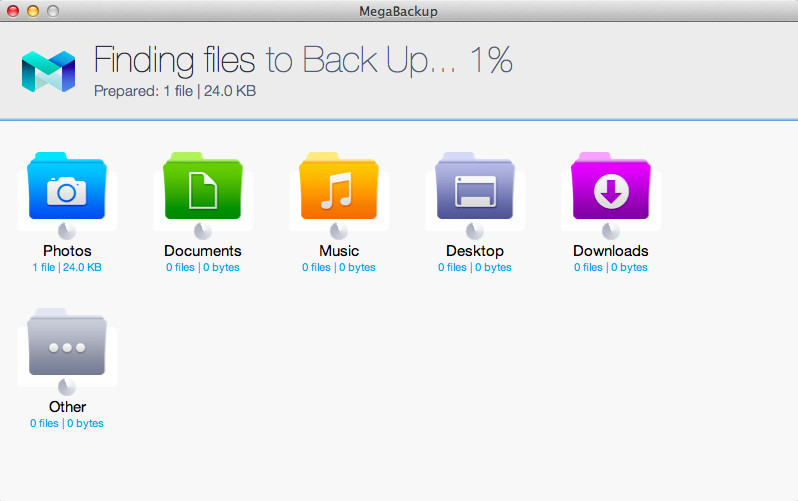 Why We Want to Uninstall Megabackup Program?
However, Megabackup Program is a commercial product and developer of it will keep promoting it greatly in order to get more profits. So designer of Megabackup wil embed or add some adware or other application into this program's installation package. When users install this program, other unwanted adware and apps will be installed at the same time. Then these unwanted applications will pop up ads, deals or discounts about this kind of program or its derivative products, which aims at attracting more users to purchasing its products. But many users would be disturbed by these annoying popups a lot. Some strange extension or add-on will also be inserted into your web browser like Safari, Google Chrome and Mozilla Firefox. Then those regular sites you usually visit will be filled up with such pop-up ads as coupons, special offers, deals, banners, price comparison charts and inline text. That's one of reasons why users would like to uninstall this Megabackup.
Second, there are some errors happening while you're installing this Megabackup Program due to some reasons. Since it can't be installed properly, it will not run properly on your Mac. When you start it, some prompt message will always pop up and say the program is not installed properly and ask you to install it again. However, even though you uninstall then reinstall it, there is still some problems with installing process. That's because the old leftover files of Megabackup Program are still left in Mac system when you uninstall this program first time, and new files may be incompatible with old leftover files. Even when you try to uninstall it, uninstall failure will happen to block you uninstalling it completely. Error will pop up and say "cannot be deleted because MegaBackup is running" when to uninstall MegaBackup, but you actually don't run it at all. Due to installing and uninstalling errors, users would like to uninstall this backup program to clean out and free up their Mac system. And also if you leave those leftover files in system, other Mac problem will occur.
However, how can you completely uninstall this Megabackup Program and clean out all leftover remaining in system? We here suggest manual uninstall, as uninstaller program can't completely clean out all files created by this program. However, manual removal requires expertise and skills, and any wrong operation will result in other problems. The following removal guide is for computer literate. If you handle all processes by yourself, you're suggested to contact our Yoosecurity online technical team for help!

Megabackup Manual Uninstall Guides for Mac
Step 1: End process or entry of Megabackup completely
1. Click on Go menu on top of your screen and then select "Utilities"from the list.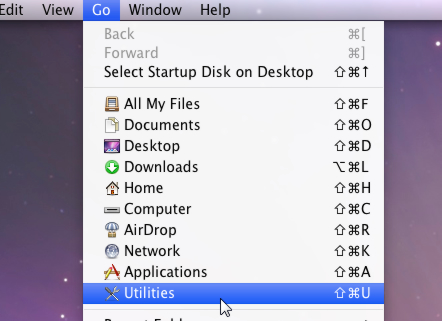 2. In 'Utilities' list, locate the Activity Monitor icon then double click to open.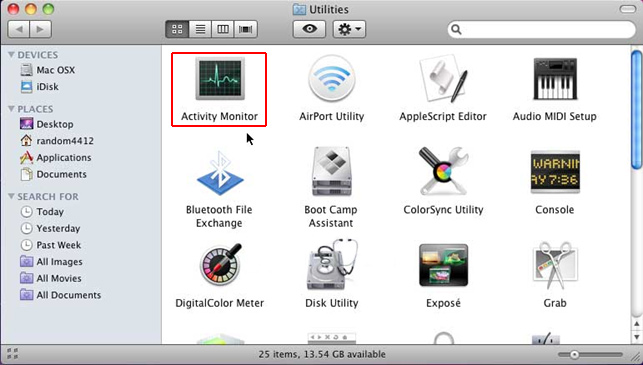 3. Under Activity Monitor, look for process or entry related MegaBackup, select it and click on 'X' button on the top left corner of screen and then choose "Force Quit" in the following pop-up window to exit the targeted process or entry.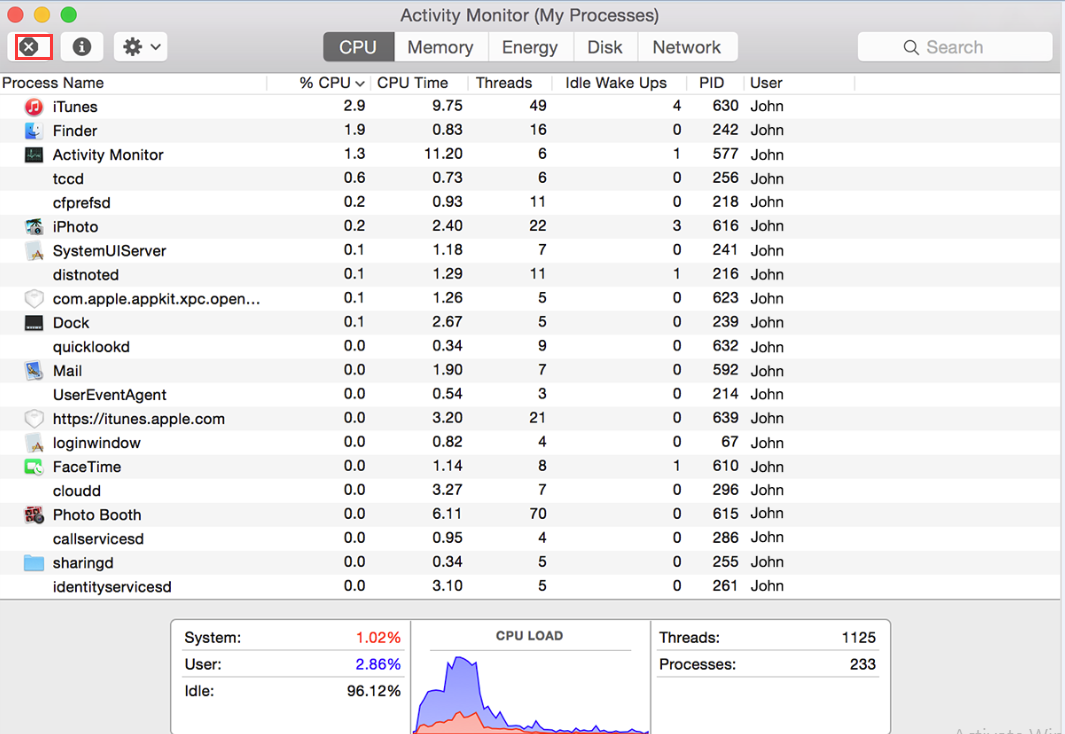 Step 2: Move MegaBackup icon to the Trash, which is going to delete the main files of the program.
Click the Go menu again, select Applications on the list. Look for the MegaBackup process or entry on the interface, right-click on it and select Move to Trash. If user password is required, enter it.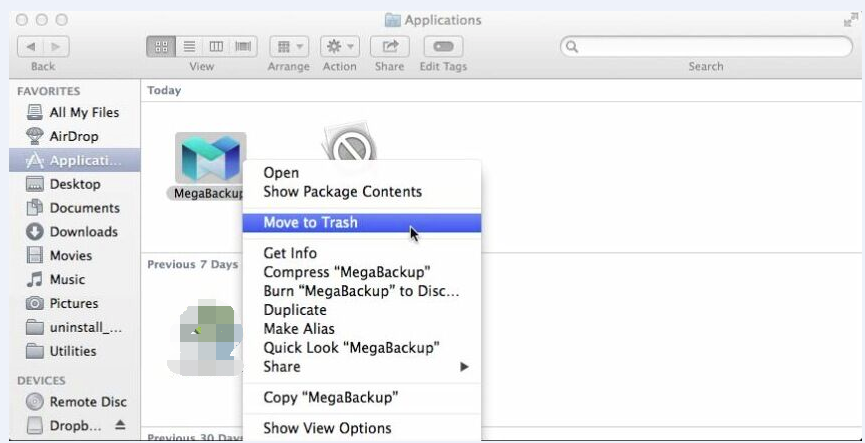 Step 3: Clear up web browser to prevent any issues caused by MegaBackup
Since web browser like Safari, Google Chrome or Mozilla Firefox would be infiltrated by this MegaBackup program and inserted with unknown and malicious extension, add-ons and cookies, it's necessary to completely clear up the web browser to avoid browser hijacker problems, pop-ups, tracking by remote hackers or personal data theft and so on.
1. Reset Safari
• Open the browser and go to Safari menu. Select Reset Safari in the drop-down list
• Make sure all the boxes are ticked on the interface and hit Reset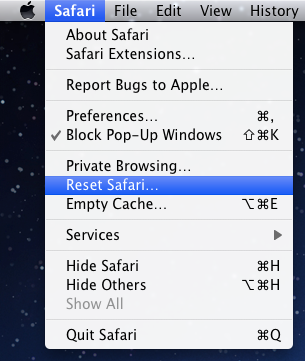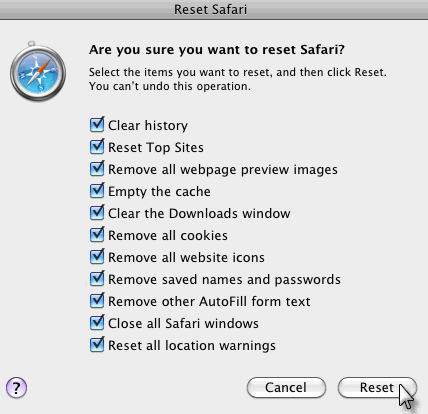 2. Reset Google Chrome
a. Launch Chrome and open its Settings menu by clicking on the button in the top right-hand corner of the window.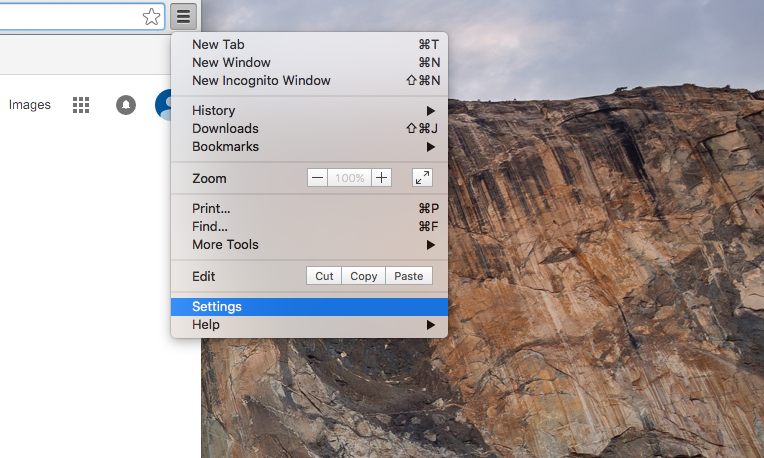 b. Scroll down to the bottom of the page and hit 'Show advanced settings…'. Scroll down the window once again and locate the 'Reset settings' menu. Confirm the process by hitting the 'Reset' button in the dialog box you will see.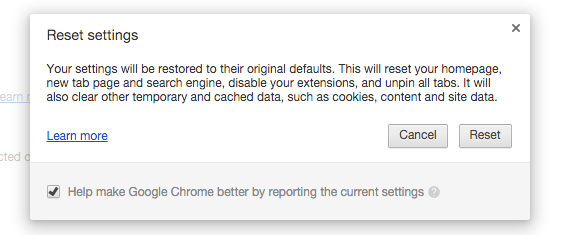 Warm Suggestion: If you can't finish uninstalling Megabackup Program by yourself or need a more professional cleaning and uninstalling, please contact our Yoosecurity/Yoocare Online Tech Expert for further help! Just one click will help solve all problems!

Published by Tony Shepherd & last updated on October 26, 2016 6:14 am