Hello, I need help! I was just working on my Mac at home, but I left an important Powerpoint for sale meeting on desktop. Now I am at the office and the meeting will be held in next 20 mins. Do you guys have any ideas to help me get access to that Powerpoint document on desktop of my Mac? It seems very ridiculous. But any helps will be highly appreciated!
If you want to access any files that you stored on your Mac even Windows computer desktop on any device anytime, iCloud Drive will definitely help you make it true! iCloud Drive has an awesome features in storing and sharing files, which will not disappoint you! As what Apple says, with iCloud Drive, you can safely store all your presentations, spreadsheets, PDFs, images, and any other kinds of files in iCloud, and you can access them from your iPhone, iPad, iPod touch, Mac, or PC. iCloud Drive is an online storage space like a personal harddisk on the internet for all your files. Any files like images, documents, videos, music or any other data you upload into the iCloud Drive are saved on your computer, but also synced to an online space. And if you edited the files already stored in iCloud Drive, the files are also synced as soon as you save. Syncing means that the file is the file is copied to iCloud Drive online and also downloaded to the iCloud Drive of any Macs signed into the same Apple ID in meantime.
Before using iCloud Drive, what should you know and need to prepare?
1. Update your iPhone, iPad, or iPod touch to the latest iOS and your Mac to the latest macOS.
2. Make sure that you're signed in to iCloud with the same Apple ID on all of your devices.
3. Set up iCloud on all of your devices and turn on iCloud Drive.
4. Update your iWork apps (Pages, Numbers, and Keynote) to the latest versions.
5. If you have a Windows PC, update to Windows 7 or later and download iCloud for Windows.
How to Sync Your Mac's Desktop and Documents with iCloud?
To sync iCloud Desktop and Documents on your Mac with other devices, you should first make sure that if iCloud on your Mac is open. The iCloud Drive folder is built right into the Finder on your Mac, so anything you save there is available anywhere. And now your desktop and your Documents folder — where files are usually saved on a Mac — can be automatically stored and updated in iCloud Drive. So you can always access them on any device, including a second Mac.
1. Open the System Preferences and then open iCloud on your Mac.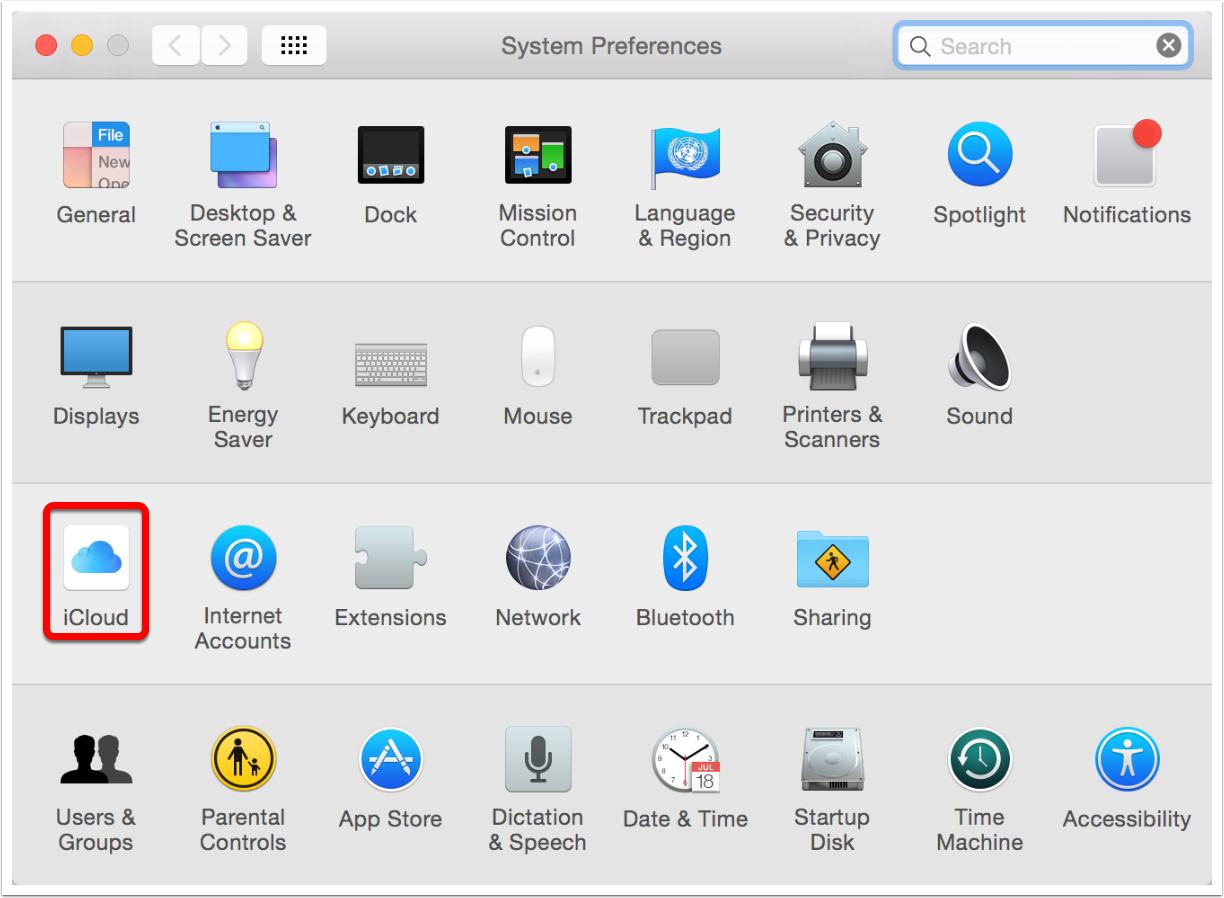 2. In the iCloud preferences, tap on "Options" next to iCloud Drive.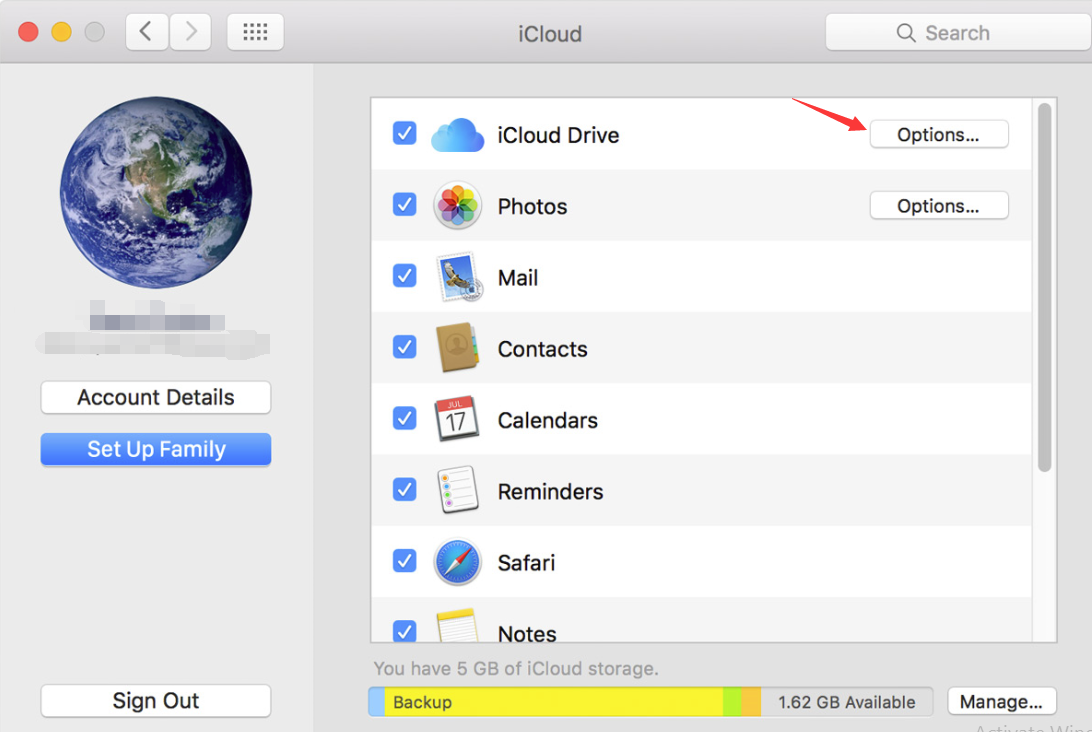 3. Under the Documents tab, enable Desktop & Documents Folders.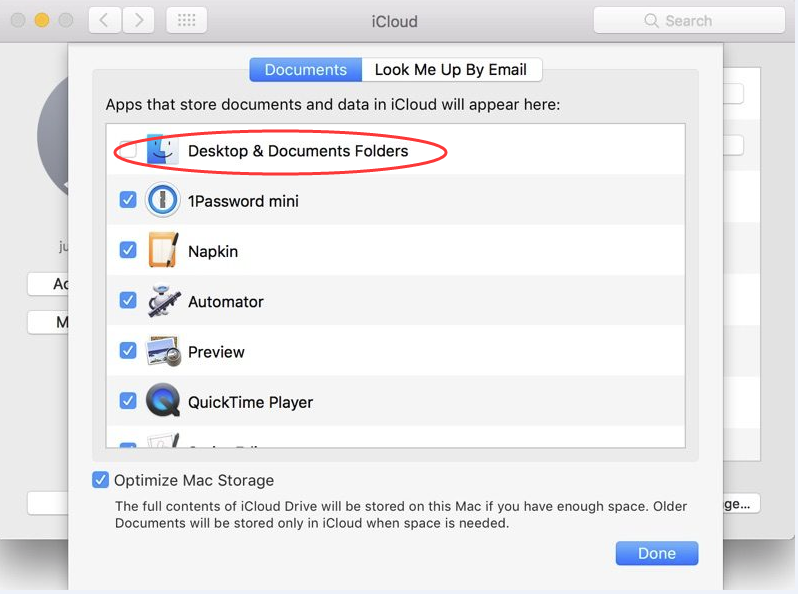 4. If your iCloud storage is very small, you may be prompted to upgrade iCloud storage. How much amount of storage you need will depend on what you're keeping in your Documents and Desktop folders. If you want to avoid upgrading beyond the lowest storage tier (50 GB), you may need to check and move or delete some of unnecessary files and folders to free up more space.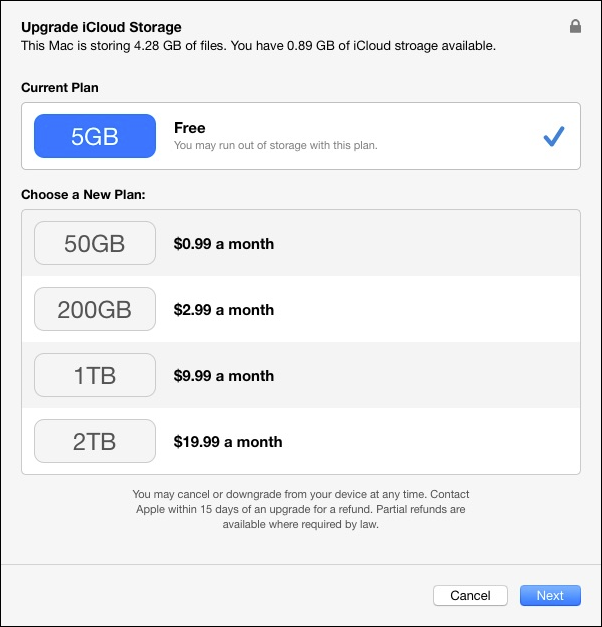 5. After iCloud document storage is enabled well, your Mac will start to upload your selected files. It may take a few minutes to few hours depending on the quantity and size of selected files you have and your internet connection speed. When it finishes uploading, you can open iCloud Drive folder in Finder on your other Mac to check if every files are there.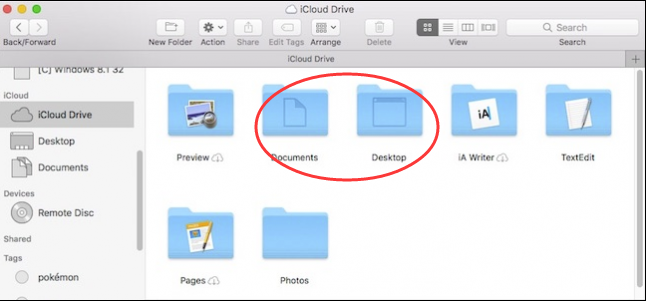 How can you access all your files in iCloud Drive except from your Mac or MacBook?
When you add your Desktop and Documents to iCloud Drive, all of your files move to iCloud. On your Mac, you can find the files on your Desktop and in your Documents folder in Finder under iCloud. And there are multiple ways you can access your files in iCloud Drive:
Method 1 : On your Mac, you can go to iCloud Drive in Finder.
Method 2 : Using any supported web browser, you can use iCloud Drive at iCloud.com.
Method 3 : On your iPhone, iPad, or iPod touch with iOS 9 or later, you can access your files from the iCloud Drive app.
Method 4 : On your PC with Windows 7 or later and iCloud for Windows, you can go to iCloud Drive in File Explorer.
Warm Prompt: If you have any problem with syncing your Desktop and Document folders with iCloud, you can feel free to contact our Yoosecurity Online Expert for help!

Published by Tony Shepherd & last updated on November 1, 2016 10:32 am