How to repair NETWORK_FAILED Error in Chrome? I can't download anything on my Google Chrome. Whenever I try to download an extension or an app, I get an error saying NETWORK_FAILED. I cleared my cookies and removed any malware, but that didn't help. Additionally, any extensions I had installed before are now saying "not from Chrome Web Store" and some of the extensions and apps I had before were deleted w/o my permission (adblock plus, hangouts and chrome remote desktop). Can you help me fix this problem?
How do I get NETWORK_FAILED Error? How to fix?
I am having the same problem after what looks like another Google FU update that has rendered half of my extensions unusable. Network Error problem has been occurring for weeks now. I have been trying to install, uninstall, re-install, etc every few days "An error has occurred….Network Failed". After 6 weeks, this is getting annoying.
Google Chrome is one of the popular browsers in all aspect like browsing, downloading, streaming and much more. But sometimes you may get some problems that is network error on Face book what is network error on Google app store "Unknown Network Error" Download missing apps, But keep getting "Network Failed" message, and lead you cannot download from Chrome Store "Network Failed" message. This "Network Failed" notification comes directly from the Chrome browser and generally means the security software installed on your computer preventing you from downloading a mail extension to your Chrome Browser. And there are many solutions on the Internet, whatever you tried to fix this problem but nothing worked properly, are you annoying for it? Because you don't want to use other browsers because of Google Chrome have your installed extension, bookmarks and saved passwords. One can also import these browsing data, but once you love Firefox and you can't give up it. Why the Firefox keep crashing? How to repair NETWORK_FAILED Error in Chrome? We will give you the answer in the following:
Reason 1: Internet Connection
Test for problems with your Internet connection by loading a variety of different sites in Google Chrome, switching to a different Web browser, and running an application that requires Internet access to function, such as Spottily or Outlook. Try resetting the network router, upgrading the installed drivers for your network card or adapter, and checking connections across the local network if you can't get online. If the connectivity problems persist, contact your Internet service provider for assistance.
Reason 2: Infected with Virus
The virus and malware infection may be block your Internet connection. Run a thorough system scan to look for problems and install an additional on-demand scanner — such as Spybot Search and Destroy — to locate and remove any security threats. Anyway, you should test whether your computer has a virus or not. But through the years' development, we have realized that there is not a perfect anti-virus program can solve everything because many viruses are created and infected each day and it takes time for antispyware to make solutions for the latest viruses. You may need professional guidance.
Reason 3: Faulty extensions and add-ons
Faulty extensions and add-ons running on top of Google Chrome can also affect the browser's functionality. You need to check the list of installed extensions from Google Chrome. Disable or remove the extensions one by one, restarting the browser each time, to check if any of these tools are causing issues. If you do identify an extension that's causing a problem, contact the developer about an upgrade or bug fix.
Warm prompt: If you can fix this problem with yourself, welcome to click on the Live Chat button and tell us your question. We will provide you with 24 hours online service.


The Screenshot of NETWORK_FAILED Error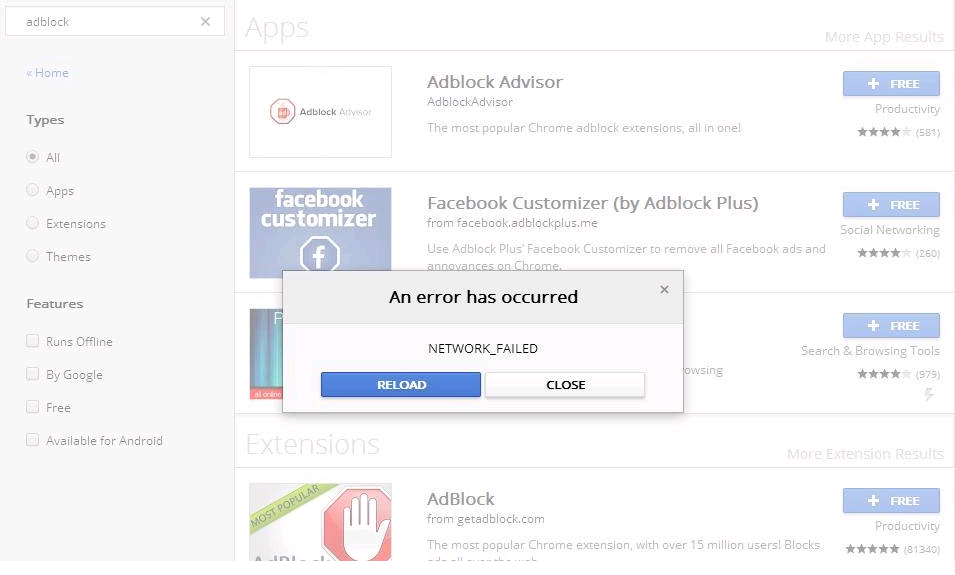 In addition to the above reasons, there could be more complicated reasons lead to your browser get this error, but we would not be in detail here. The more important is to find feasible ways to solve your problem, so you can try to follow the tips below to fix your problem-
Some useful tips to fix NETWORK_FAILED Error
1. Update software: Updating software is a good option to avoid "Network Failed" error. When get this error, one of the reasons could be outdate software. So please be sure to update the software for Google Chrome Plug-ins, Extensions and Themes, Graphic Drivers and Anti-Virus software.
2. Check for Malware: Malware can cause crashes and damage your web browser, as well as your system. Therefore, checking for malware using good anti-virus software is another option when you get an error.
3. Resetting Chrome: Google Chrome uses a profile folder to store personal data. So once you reset chrome, it will create a new profile folder and move all the history, bookmarks, passwords and cookies to that folder. The extensions and themes are not moved to this newly created profile folder. In most cases, error is caused by these extensions and themes.
Manually Guide
Sometimes, running antivirus software will not solve the browser attack like removing other viruses on the computer. In this case, a manual removal is introduced in this passage as an efficient way that guarantees a complete restore of the affected browser. Other than resetting browser defaults, you will also need to get rid of unknown extensions on browsers and check for potential malware.
Step 1: Restore your browser settings in Chrome or others browser and your saved bookmarks and passwords won't be cleared or changed.
1. Open Chrome. At the top right, click More Settings.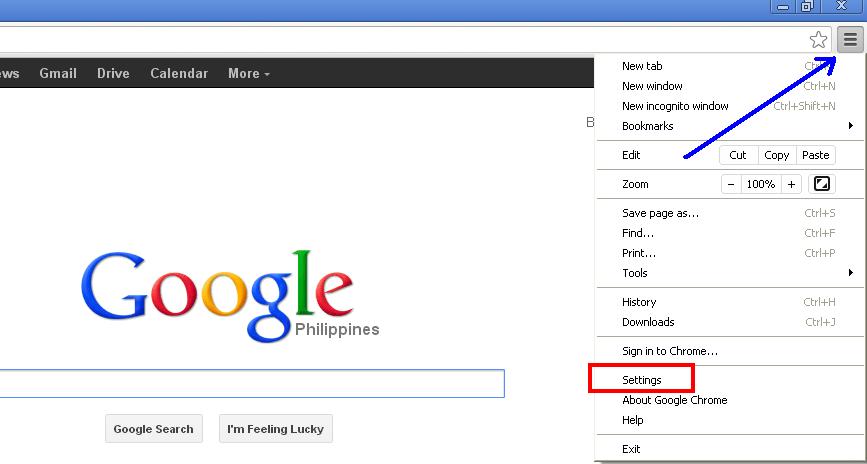 2. At the bottom, click Show advanced settings.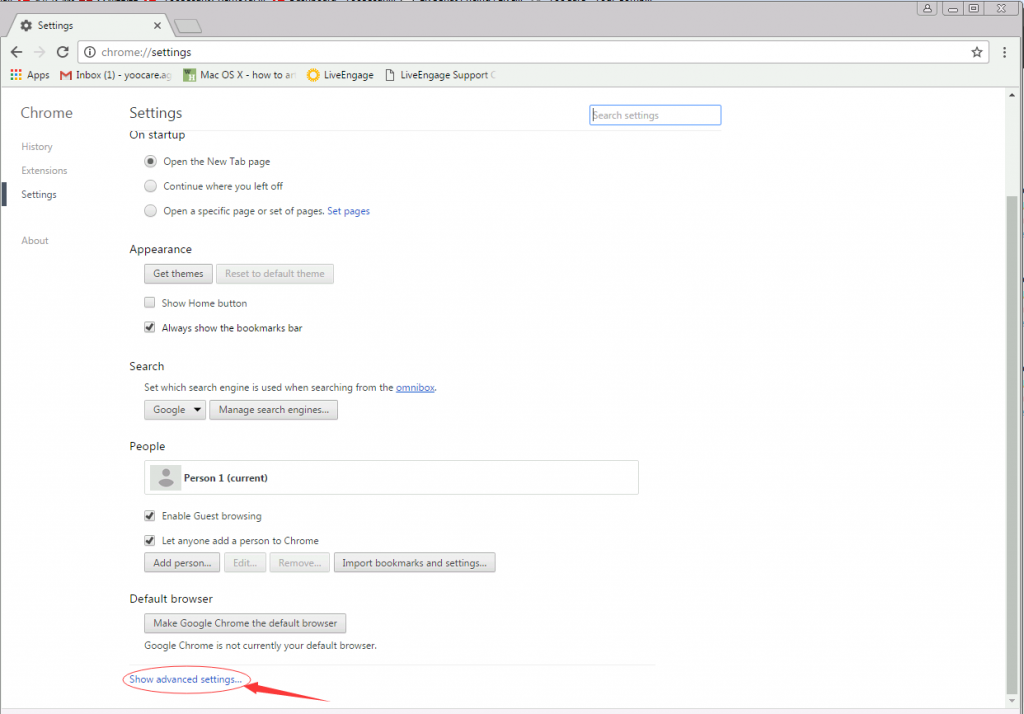 3. Under the section "Reset settings," click Reset settings.
4. In the box that appears, click Reset.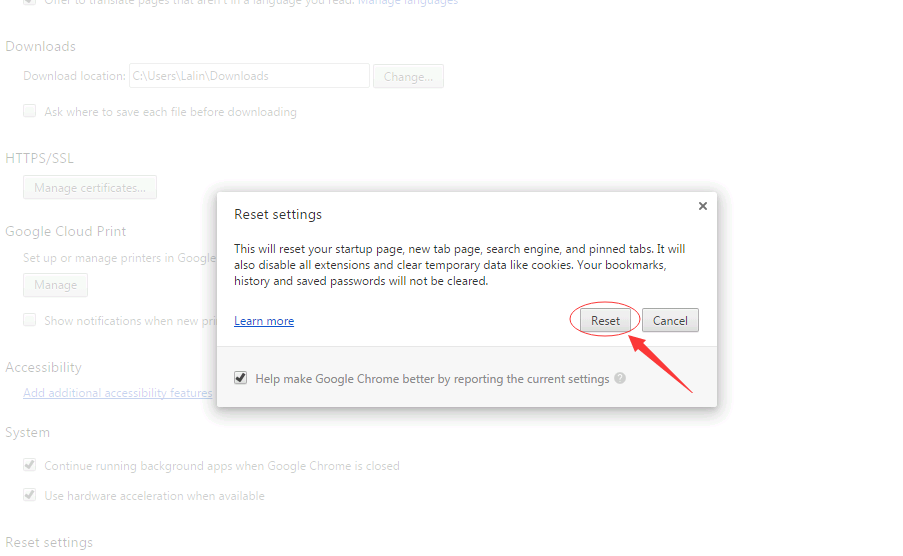 Please note that these steps won't provide a full reset. For example, some settings like fonts or accessibility won't be deleted. Reset browser cannot remove the java popup completely. You computer is still in danger, so you need to continue to operate the following steps……
Step 2: Press the Ctrl+Alt+Delete keys at the same time, and then click Star Task Manager. One-click "Processes" tab on top, then find relevant process and click "end process".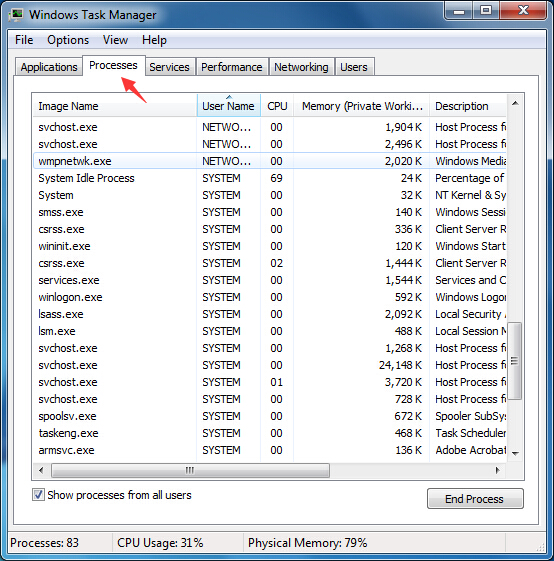 Step 3: Double-click "my computer", then click "Organize button". Click folder and search options. Click "View" button. And choose Show hidden files, folders and drives .then click "OK".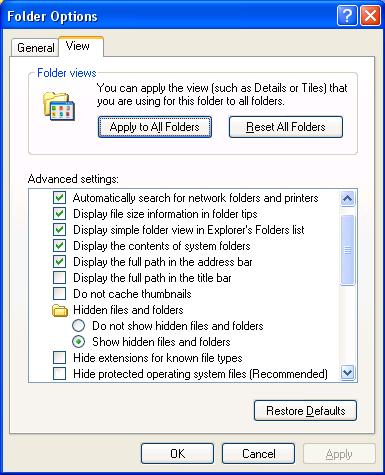 Step 4: Click "Start" button, then click "Control Panel". Click "Uninstall a program" (on the Programs section), select the suspicious program and uninstall it.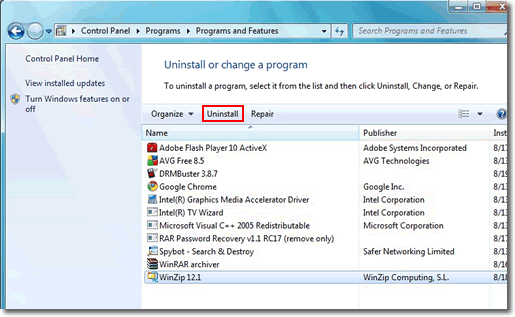 Step 5: Open Registry by Typing in the Run box and Hit Enter Key.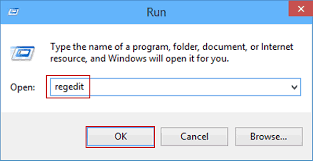 NOTE: To follow removal guide that mentioned above, a level of computer knowledge is needed. Still don't know how to repair NETWORK_FAILED Error in Chrome? Contact online experts for help now!


Published by Tony Shepherd & last updated on January 24, 2017 8:26 am