Help! Infected with ZeroAccess rootkit infection! Recently had a virus attach itself to two desktop.ini files: located in c:\windows\assembly\gac_32\desktop.ini and c:\windows\assembly\gac_64\desktop.ini. And ZeroAccess rootkit virus is unremovable. Have you tried various methods to resolve this problem but to no avail?
Remove ZeroAccess rootkit virus the easy way or the hard way – the choice is yours.
The ZeroAccess rootkit virus is an extremely vicious piece of malware that often has many different viruses accompanying it. One virus is bad enough, but when you are dealing with a bunch of them at once, the odds of you being able to remove ZeroAccess rootkit virus and all its evil counterparts with conventional virus removal methods is pretty difficult. Although it might be difficult, it certainly is not impossible to remove ZeroAccess rootkit virus using the set of manual removal instructions listed below.
What is ZeroAccess rootkit virus exactly? When it comes to computer viruses, they all probably sound the same to you. You've seen enough computer viruses in your day to know the characteristics and typical behaviors of these nuisances: sluggish system, trouble booting your PC, absurd amounts of adware, strange messages. All of these things are tell tale warning signs that your computer is infected with a virus.
If you have done some research (on your friend's computer, of course) and narrowed it down to the ZeroAccess malware, you have your work cut out for you. This is definitely one of the more intricate types of viruses prowling the internet today. You can remove ZeroAccess rootkit virus on your own, but it will take a lot of patience and some savvy technical skills on your part. Whether you decide to take on ZeroAccess rootkit virus yourself or seek out the help of virus removal experts, you need to take this infiltration seriously. This virus is particularly damaging and creates a lot of problems for PC users in a relatively short amount of time.
To save your computer, Live Chat with YooSecurity Experts Now, or you can follow the manual removal guide below to get your problem fixed. (for advanced computer users only)


What are the most common symptoms associated with the ZeroAccess rootkit virus?
If you know you have a computer virus, you will want to make a note of what issues and problems you are encountering when you try to use your computer. By doing this, you will determine whether or not you have ZeroAccess rootkit virus or if you are dealing with something else altogether. ZeroAccess rootkit virus tends to create a lot of havoc that is very hard to detect.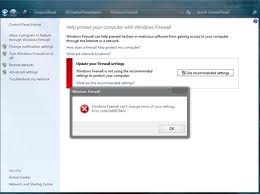 This sneaky virus has the ability to evade antivirus and security software. ZeroAccess rootkit virus can also prevent vital processes from running on your computer, resulting in a sluggish and unresponsive system that will eventually fail completely. ZeroAccess rootkit virus is so tricky, it can even display false search engine results and you will never even know the difference. This last characteristic is what makes this virus so dangerous. By displaying fake search engine results, hackers have access to any information you input into any of these imposter web pages. When you add all of these things up, it can result major troubles for you. This is why it is so important to take steps to remove ZeroAccess rootkit virus the moment you suspect it is the cause of your computer woes.
Perhaps the most deadly trait of ZeroAccess rootkit virus is its ability to download more problematic Trojans and other malware onto your computer. Talk about adding insult to injury. If your computer is infected with ZeroAccess rootkit virus, you need to act fast before it blocks valid security programs from running properly on your computer.
If you feel ready to accept the challenge of removing ZeroAccess rootkit virus from your computer, follow the instructions below and cross your fingers that you caught this virus in time before it had the opportunity to create permanent damage on your computer. The first thing you have to do before you can even begin to think about how to remove ZeroAccess rootkit virus is to try starting your computer in safe mode with networking. Working in safe mode means that you can safely access your computer's files and folders so you can isolate and remove any malware placed on your system by ZeroAccess rootkit virus.
If you have a decent amount of computer knowledge you can go through the standard manual steps for virus removal. These include checking the processes running on your computer and deleting any that you think are causing problems on your machine. You can also try taking a look at your Windows registry editor to locate entries that the ZeroAccess rootkit virus placed on your system to interfere with your programs. If you successfully find the malware entries and delete them, you may have a shot at saving your computer.
ZeroAccess Rootkit Removal Step by Step Instructions
Step 1: Press CTRL+ALT+DEL or CTRL+SHIFT+ESC. Open the Windows Task Manager.
If that didn't work, try another way. Press the Start button and click on the Run option. This will start the Run tool. Type in taskmgr and press OK. This should start the Windows Task Manager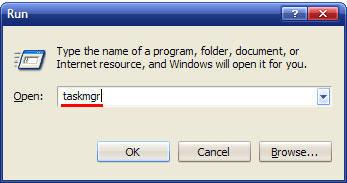 Step 2: Within the Windows Task Manager click on the Processes tab. Find the process by name. random.exe  [ZeroAccess rootkit virus]. Then scroll the list to find required process. Select it with your mouse or keyboard and click on the End Process button. This will kill the process.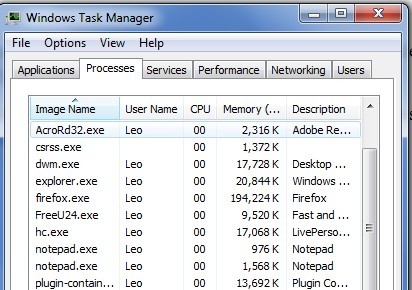 Step 3: Delete malicious registry entries.
HKEY_LOCAL_MACHINE\SOFTWARE\Microsoft\Active Setup\Installed Components\random
HKEY_LOCAL_MACHINE\SOFTWARE\Microsoft\Windows\CurrentVersion\run\ random
Step 4: Remove malicious files of ZeroAccess Virus
C:\Windows\System32\services.exe
c:\windows\assembly\gac_32\desktop.ini
c:\windows\assembly\gac_64\desktop.ini
Depending on which version of the ZeroAccess rootkit virus has infiltrated your PC, you might find it a little more difficult to remove this sophisticated malware. Some people have had success downloading anti-malware security software to target the ZeroAccess rootkit malware, but since one of the primary functions of this virus is to disable security programs, this method is not always a foolproof approach.
The last manual method you can try to remove ZeroAccess rootkit virus is to run an alternate OS scanner. This process involves creating a bootable disk from which you can boot your computer. Since this is a pretty advanced method of virus removal, you should be aware of all the possible issues that can occur in the future if you misuse the alternate OS scanner.
Similar Video Guide On How to get rid of Rootkit Manually
The ZeroAccess rootkit virus is not for the faint of heart. You should definitely consider using a professional PC security service if you don't feel up to the task of removing ZeroAccess rootkit virus. The important thing here is for you to get your computer back up and running normally again, right? If taking the advice and help from virus removal experts is the fastest way to do that, then you should think twice about getting in touch with our specialists today.
Messing with your computer's systems and programs without fully understanding what you are dealing with can create a whole set of secondary problems and issues. PC security is becoming more and more necessary for people like you who enjoy the pleasures of computer ownership, but don't want to spend your time troubleshooting potential problems. You can leave that part to us!
Special tips: If you would rather not take the risk of creating more damage on your machine, professional help is only a phone call away.

Published by Tony Shepherd & last updated on June 4, 2013 10:30 pm