Got infected with Security Shield Virus and don't know how to remove Security Shield Virus from your computer? You have anti-virus programs installed by still hit by the virus, what to do?
Don't Fall for the Same Old Virus Tricks –Learn how to manually remove Security Shield virus
What is Security Shield Virus? Just when you thought computer viruses couldn't get any smarter or sneakier, cyber criminals have figured out a way to make viruses look just like valid antivirus programs. Does that sound like it can get pretty confusing? It can be, especially if you just quickly glance at something that looks like a legitimate antivirus program. How are you supposed to know that it is really a wolf in sheep's clothing? What is even more baffling about this new crop of viruses is the fact that they know how to sound legitimate too. One of the most popular viruses hitting computers today is Security Shield virus. The Shield virus looks real and acts real, but we assure you that aside from the damage it is capable of causing on your computer, there is absolutely nothing real about it.
If you are an educated PC user, you have gotten used to fake virus messages popping up on your computer asking for money or dll errors, but now you have to keep an eye out for viruses disguised as antivirus programs? When will it end? Unfortunately, as long as there are computers there will be malicious viruses created to cause a whole lot of trouble. Can't get rid of  Security Shield Virus? If you aren't quite ready to give up web browsing for good, then you have to be prepared to deal with viruses that find their way into your system when it is vulnerable. Let's be honest for a second. No matter how many times you are warned about downloading material from the internet, you are still going to do it. That's just human nature. This isn't to suggest you are fully to blame if you pick up a virus, but you have to understand that your actions can come at a price.
You may think that it is no big deal if you get hit with a virus, but sometimes it can become a major ordeal, like the one called Security Shield virus. A few computer issues are not the end of the world, but when a hacker ends up with your personal information, it can become an inconvenient hassle that you will have to spend a lot of time resolving. The next time you cannot wait for that summer blockbuster to come out on Blu-ray, think twice about where you try to download it from on the web.
To save your computer, Live Chat with YooSecurity Experts Now, or you can follow the manual removal guide below to get your problem fixed. (for advanced computer users only)


Screenshots of Security Shield 2012 Virus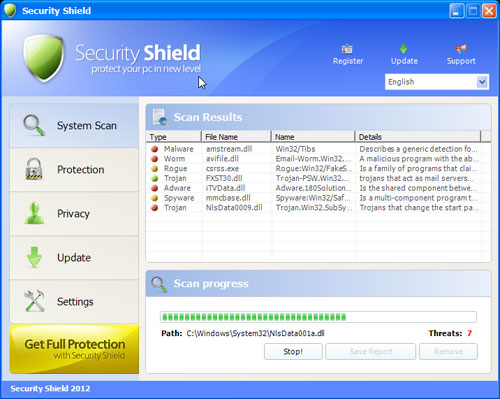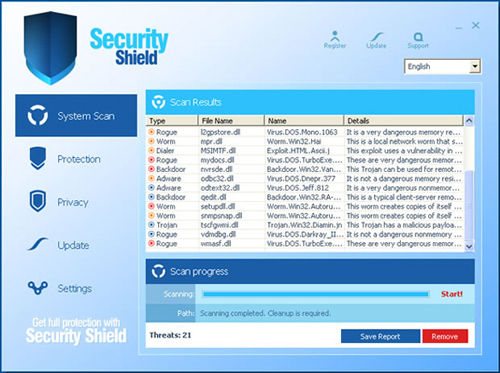 Even if you are a responsible PC user, you still can end up dealing with a virus. The important thing is to learn how to recognize the signs of common computer viruses and take immediate action to stop them from spreading in your computer and destroying your system. One of the most common virus characteristics is that they are relentless. Security Shield virus is no exception to this rule. Whenever you try to use your computer, you will be bombarded with fake security program scans and messages insisting that you remove the threats found on your systems. The intention of this virus is to break you down and pester you enough until you eventually give in and do exactly what the fake program tells you to do. The moment you start interacting with the virus, you open yourself up to a major attack on your system. Granted the fact that you are receiving the message in the first place means that your system is already infected. When you interact with it, you give it even more power to take over your computer.
Why My Anti-virus Software Didn't Pick Up the Security Shield Virus?
If you have never installed a program called Security Shield on your computer, then you should not be receiving messages from it, right? This should be common sense, but sometimes things like this can slip by even the most attentive PC user. Generally speaking, you will have a pretty good idea if you are dealing with a virus or not because the signs are easily identifiable. Even if you are fooled by the constant fake alerts delivered by Security Shield 2012 virus, you are probably experiencing other common symptoms of computer viruses like adware, slow speeds, and extreme CPU usage.
Aside from infecting your computer and severely affecting its functionality, the Security Shield virus will usually offer the chance to purchase a key code that will restore your computer. If you pay for this code, the hackers have won and you are probably the latest victim of identity theft. To add insult to injury, buying to code will not even remove Security Shield virus from your computer. The bottom line is that you gain nothing if you purchase the key code offered by the fake Security Shield virus message.
Best Way to Remove Security Shield 2012 Virus Step by Step
If you think your computer is under attack by the virus, these are the steps you can take to remove Security Shield virus and regain control of your PC.
Step 1 – Reboot in safe mode with networking. Working in safe mode is the only way to locate and kill the virus and any infected files associated with it.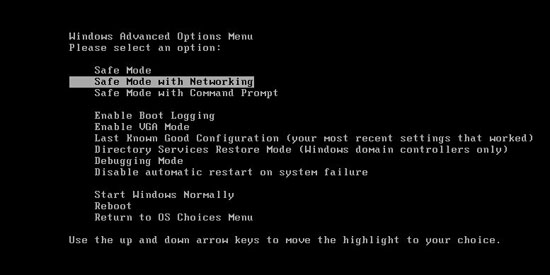 Step 2 –  Go to the Processes tab in your Task Manager and delete all current processes running that were initiated by Security Shield virus. You should be able to easily identify these processes.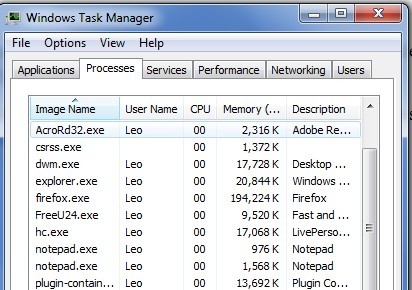 Step 3 – Go into your Windows Registry Editor and remove all fake entries. You should look for these fake entries generated by Security Shield virus:
HKEY_CURRENT_USER\Software\Microsoft\Windows\CurrentVersion\Internet Settings "ProxyServer"="http=127.0.0.1:8888;https=127.0.0.1:8888;"
HKEY_CURRENT_USER\Software\Microsoft\Windows\CurrentVersion\Internet Settings "ProxyOverride"="<-loopback>;"
HKEY_CURRENT_USER\Software\Microsoft\Windows\CurrentVersion\RunOnce "<random characters>
Step 4 – Finally, you have to locate and delete infected files on your computer. To do this, search your system for the following:
%LocalAppData%\<random characters>.exe
%AppData%\Microsoft\Windows\Start Menu\Programs\Security Shield.lnk
Step 5 – Restart your computer in normal mode.
Video Guide on How to Remove Security Shield 2012 Virus
By following these steps, you should be able to completely remove Security Shield virus from your computer. If these steps don't work as the virus changes fast, contact our professional PC security team for expert help on how to remove Security Shield virus. As viruses become more and more sophisticated, it is becoming harder for the average PC user to fix the problem without the help of an online PC security services.
Our specialists have all the tools and knowledge required to eliminate all potential virus threats from your computer. Give us a call today!

Published by Tony Shepherd & last updated on November 17, 2012 6:39 am