Hi there, I just wonder if you can fix my PC problem. My Google browser keeps redirecting me to visit Search-shield.com, I can't leave this page when I go online. It looks like a new useful website, and when i try to search something on it, there are many advertising windows pop up, it is hard to close that windows. After that, I can feel that my computer is running a little slower than before. How should I do? Please help.
More detail about Search-shield.com:
Search-shield.com is a browser hijacker. Your homepage will be forced to change to that website when it is hacked by the browser hijacker, you can only use their search engine on your browser. The search engine and start pages provided by this hijacker were only created to generate revenue for the developers. Search-shield.com gets an ability to change system settings and cause redirects to its affiliate websites, and pop-up ads in your search results and similar havoc. By showing forged search results, Search-shield.com redirects people to third party websites that are seeking to increase their popularity. It is needless to say that such activity helps for the developers of this program earn the money. Also, you should stay away from ads that are displayed thru this search engine. Search-shield.com ads may trick you into downloading questionable programs, such as the scanner program which can try to steal your personal information and financial account.
A Screenshot of Search-shield.com: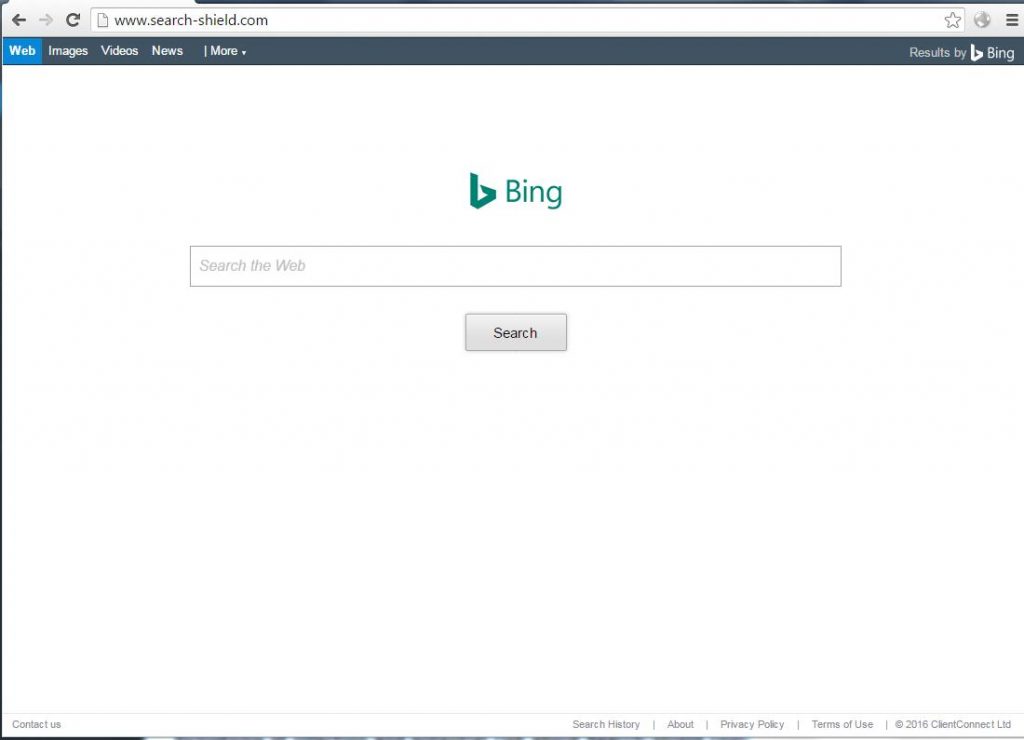 Search-shield.com has become a very common problem on the computer browser. It is comes to you unconsciously when you click some links on the website, opened unknown e-mail attachments, or download unknown "free" software and so on. When you land on websites that have been got the hajicker what can be instantly spread onto your machines. There are also sites that have been set up that contain the hijacker and users are directed to those sites from links within email messages that are sent out. Some of the emails will not contain the link, but they will instead have an attachment that they will be asked to click on. What's more, since this fake webpage becomes your default search provider, it can control what websites you are displayed. You can't get any useful information from your research results which are provided by this fake search engine. Search-shield.com is typically bundled with free programs that you download off of the Internet. These programs are free because they include adware programs, including browser hijackers, which generate revenue for the developer when they are installed. You may not even know when and how you download this browser hijacker which compromises your internet security until you find your computer is fully messed up. Furthermore, if the license agreement or installation screens state that they are going to install a toolbar or other unwanted adware, it is advised that you immediately cancel the install and not use the free software. As a result, before the more danger happening on your computer, you must get rid of the Search-shield.com Hijacker as soon as possible.
Suggestion:Processing manual removal is supposed to have a certain level of computer literacy. If you are not sure how to start and are afraid of making any critical mistakes damaging the computer system, please live chat with Yoocare/Yoosecurity Expert now.

Symptoms of infection and potential risk about Search-shield.com:
1. It can be added to Safari, Internet Explorer, and Mozilla Firefox or Google Chrome browsers on the sly.
2. You will be forced to some unknown sponsored web sites when you surfing online.
3. It can take up a lot of disk memory on your device, and you can't clean up them.
4. This browser hijacker can introduce various infections and unwanted programs onto your system,
5. It can investigate your browsing behavior and gather your input information online.
6. It will slowly invade your computer system, cause the computer to run slowly, or even bring black screen event.
Note: If one of symptoms mentioned above is found in your computer, then you should consider that your computer is being attacked by the browser hijacker. If you are not a computer expert, in case you lose your important data or damage your system, please welcome to contact Yoocare/Yoosecurity Online Expert for help now!
Manual Removal Guide:
Step 1: Click"Start"button, then click "Control Panel".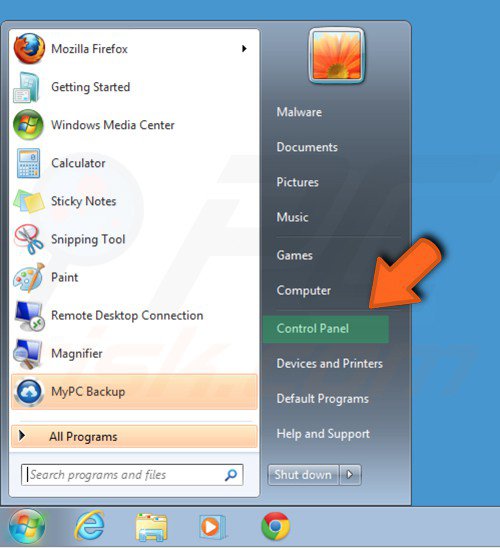 Step 2: In Control Panel, Click"Uninstall a program".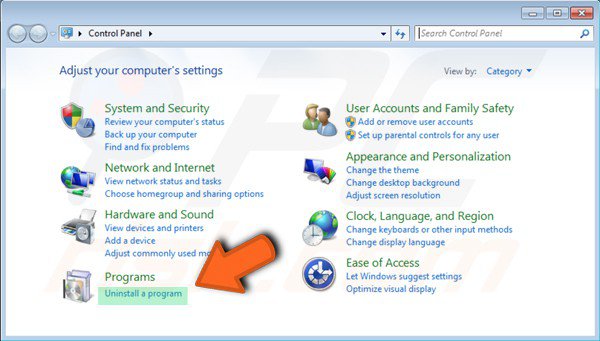 Step 3: Go through a list of programs and look for suspicious files and then uninstall it.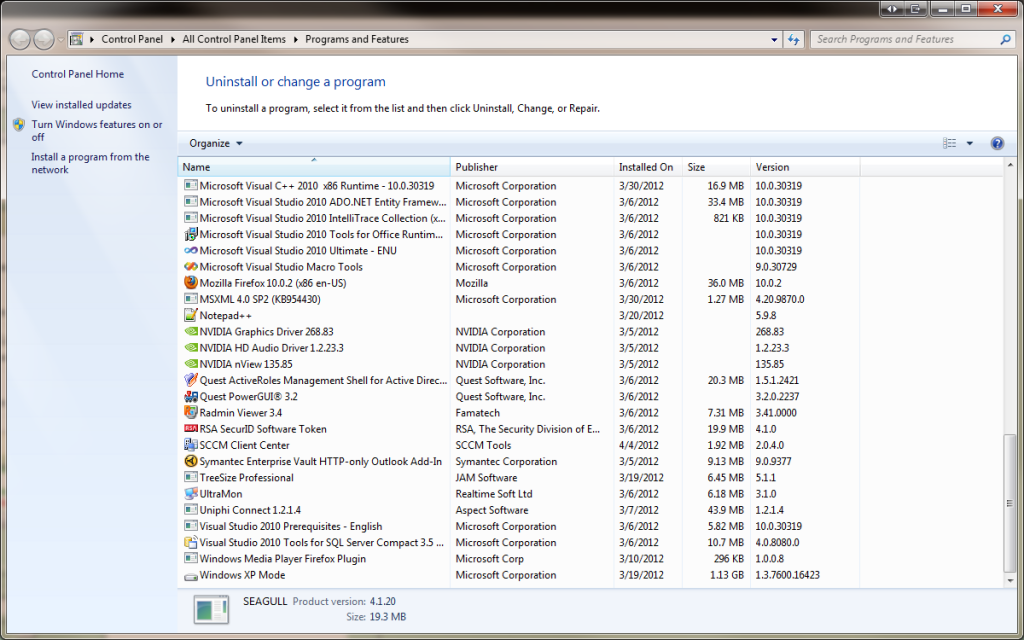 For Google Chrome browser:
1: Open the menu options, and click "Settings".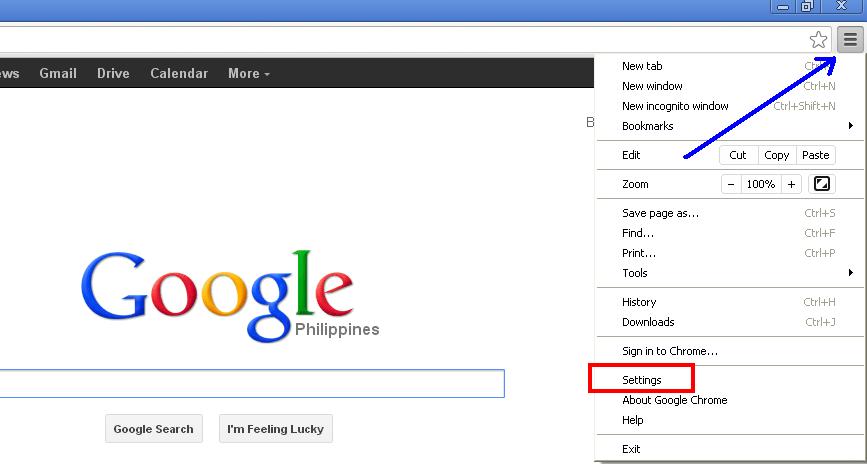 2: click "Set pages".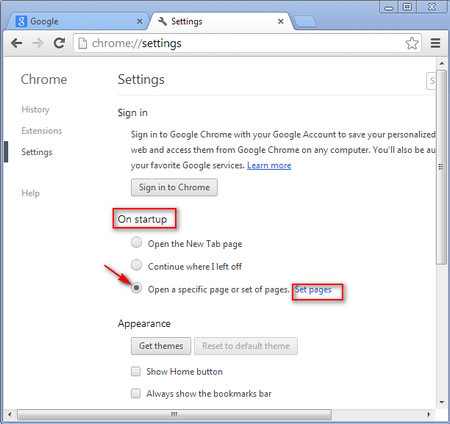 Steps3: Select "Use current pages",  then delete malicious search websites.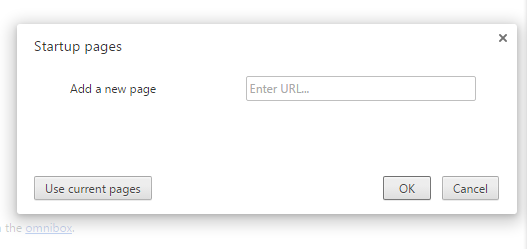 Conclution
Search-shield.com provides a search bar which looks very helpful and convenient, but actually the website only presents results that are not related to your current search terms. With its ability to monitor your browsing activities, the application can display ads to attract your attention and lure you into clicking on it. As a result, you will take the risk of visiting malicious websites or get more viruses installed. Search-shield.com is a type of computer virus known for its ability to disrupt your Internet browsing. It can redirect your Internet searches to random sites, disallow you from visiting certain Web sites, and change your Internet home page. In addition, it is able to slow your computer, decrease your available memory, and flood your computer with popup advertisements. When you detect the presence of such malicious hijacker, a complete removal is needed without any hesitation.
Note: If you got the Search-shield.com Hijacker on the other browser, and  if you are not a computer expert and have no idea how to perform the removal, please contact Yoocare/Yoosecurity Online Expert for further help.


Published by Tony Shepherd & last updated on September 13, 2016 7:06 am