One day when you open your internet browser, you may be surprised that your homepage is gone and instead, some other strange search engine site takes place of it. But you never change your homepage before. In this situation, your computer must have been infected by browser hijack virus. Scour.com is one example of this situation.
The exact essence of Scour.com browser hijacker
Scour.com, before give detailed information of it, let's read some complains from victims who have suffered lots of pains:
When I do a google search, I get a bunch of results. However, when I click on a link, it goes to a different webpage – not the one shown on the search page. Sometimes it comes up at scour.com.

I looked up scour.com on Wikipedia, which states that there is a "redirect virus" that is infecting my computer. It cited "Mozilla Support." So, I am asking the Mozilla Forum – How do I get rid of the virus? McAfee is not finding and removing it, and neither is Malware Bytes anti-malware software.
From what the victim said, we learn that Scour.com is annoying browser hijacker related to Scour.com false IP address. Once installed on your PC, it will make your Internet search functions out of work. Some specific features of Scour.com will be stated below.
Firstly, it can hijack your Internet browser, which means it can change the default setting of your browser to occupy the browser's authorization, alter your home page without your permission. What's worse, it will affect the web search navigation. Secondly, you will fail to get access to certain web resources, since Scour.com block up your search. Thirdly, it may install other sorts of spyware/adware to mess your PC system up. In addition, it will redirect your search results to Scour.com or its related malicious websites when you use your search engine like Google, Bing. At the show up page, there are numerous ads pop-ups, unsafe links and floored with mal-ware. As a result, it will slow down you PC performance. So we should be careful in our web activities and keep the antivirus permanently updated. Be cautious while browsing!  Ways to be infected with Scour.com redirect virus are a lot as long as you are surfing the illegal websites or downloading unidentified files and programs, you will be exposed to numerous risks. A browser hijacker as Scour.com will change your home page without any permission and you cannot change it back to what you want. All the other settings such as favorites or bookmarks will be different. Furthermore, when you are searching for online resources with the search engines that are familiar to you, this malicious hijacker will stop you from accessing to those pages you want to see and redirect the searching results to other websites that are related to Scour.com and containing thousands of viruses and malwares. If you do not take fast actions to remove it, the general speed of the operating system may go slower as time goes by. For the worst part, it might download and install some other rogues to further damage your computer. Get it off your computer once found it.
For you and your computer's sake, I'd like to recommend you to get professional online PC services here:


Interface of the Scour.com hijack virus: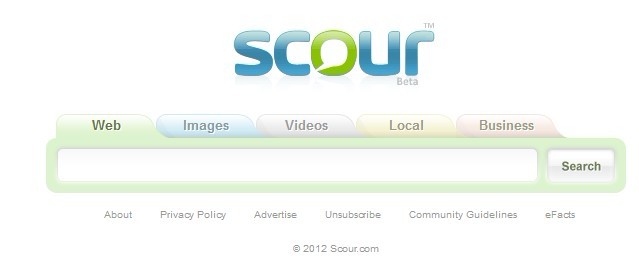 Antivirus become paralyzed to delete it, why?
Obviously, when your computer gets infected such lousy virus, it can attack the system bugs and holes to capture your PC totally. That means the virus can get the authority of dominion to control your PC. When it succeed in doing this, Scour.com will madly create chaos to destroy your system until the protection system is totally damaged. At this time, your antivirus is declared worthless. In another word, your antivirus is paralyzed to defeat such powerful virus. Manual removal is necessary for the further work to delete the virus completely.
Suggestions on how to delete the virus from your computer safely
Step 1: Start you infected computer into Safe Mode with Networking.
Step 2: Reset your Internet Explorer.
Run internet Explorer, click Tools,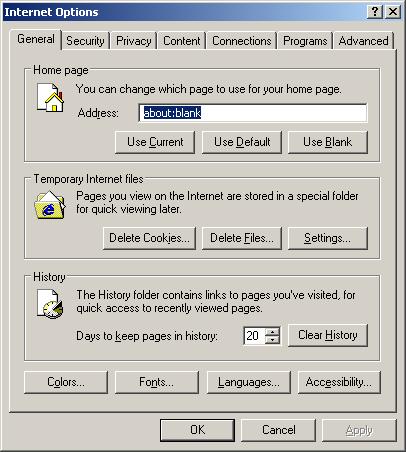 Select Connections Tab and click to Lan Settings button.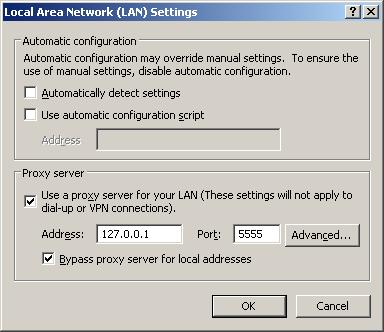 Uncheck "Use a proxy server" box. Click OK to close Lan Settings and Click OK to close Internet Explorer settings.
Step 3: Disable any suspicious startup items that are made by Scour.com Hijack Virus.
Click Start menu, click Run, type msconfig in the search bar. Click on open System Configuration Utility, disable all possible startup items generated form Scour.com.
Step 4: Press CTRL+ALT+DEL or CTRL+SHIFT+ESC. Open the Windows Task Manager.
If that didn't work, try another way. Press the Start button and click on the Run option. This will start the Run tool. Type in taskmgr and press OK. This should start the Windows Task Manager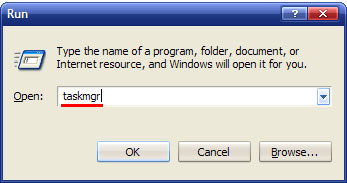 Within the Windows Task Manager click on the Processes tab. Find the process by names: random.exe
Scour.com Hijack Virus.exe
uninstall.exe
securitycenter.exe
securityhelper.exe
Then scroll the list to find required process. Select it with your mouse or keyboard and click on the End Process button.
Step 5: Delete associated files of Scour.com Redirect Virus:
%appdata%\random.exe
%Windows%\system32\[random].exe
%Documents and Settings%\[UserName]\Application Data\[random]\
%Documents and Settings%\[UserName]\Application Data\[random]\
Step 6: Remove registry entries of Scour.com Redirect Virus:
HKEY_LOCAL_MACHINE\SOFTWARE\Microsoft\Windows\CurrentVersion\Run"[random].exe"
HKEY_LOCAL_MACHINE\SOFTWARE\Microsoft\WindowsNT\CurrentVersion\Winlogon\"Shell" = "[random].exe"
Video of Key Steps on How to Modify or Change Windows Registry:
Based on Various Situations and Computer Skills, You Can Choose the Following Solutions Fit for You.
1. Follow the steps we provide to manually remove the virus.
2. If you failed to remove Scour.com Redirect Virus with the method above, please consult YooSecurity certified professionals to remove it completely. Live chat with professionals now.

Published by Matt Johnston & last updated on November 9, 2012 2:01 pm