A browser hijack virus may bring you more pain than you can imagine, not just because of the power of its self, but also because it will carry a steady flow of rascal software, Trojans and other spiteful programs to your computer until they launch a critical strike to destroy your computer. Gimmeanswers.org  is such virus which you should be cautious with.
To Have a Comprehensive Knowledge of  Gimmeanswers.org or Gimmeanswers.com
Gimmeanswers.org or Gimmeanswers.com is two relocated websites when your search engine or internet browser get infected hijack virus. That means after you get hijack infection, when you tried to search something on Google or Bing, the results will be compulsively be guided into Gimmeanswers.org or Gimmeanswers.com. It is annoying and stubborn the same as Happili Redirect Virus. When you run a Google search on a computer that is infected with this virus, your search results will be redirected to one of these websites among which belongs to Gimmeanswers.org. The search engine virus is very hard to remove because it uses complex methods to conceal its presence from antivirus programs. Gimmeanswers Hijack Virus spreads by the help of Trojan rootkit zeroaccess which have some similar features with other browser hijackers. Gimme answers.org redirect Virus has two types of threats: one is search hijacker, another is Trojan. A search hijacker will redirect your Google, Yahoo, Bing and other search engine search results to unwanted websites. Search hijackers will prevent you from changing your browser's default search engine, and they tend to slow down performance of your PC. A Trojan threat will bring high risk to your PC because the hacker may control your infected computer, then steal your personal financial information and destroy your PC system. Whatever, you must remove the nasty virus from your computer as soon as possible to protect your computer and your privacy.
When you visit some informal websites, you may be attacked by such Gimmeanswers.org browser hijacker stealthily.Your careless activity on surfing the internet may be the main reason of this infection. Or you have not installed antivirus to protect your PC. You may not notice that when you click some enticing links, websites or download some so called free programs. The virus can only invade your PC by defrauding your agreed; of course you are never aware of it. Even you can't understand how you were caught by such disgusting stuff. Never mind, you can remove it before it brings you more harm.
Tip:If you failed to get rid of Gimme answers Redirect Virus, please contact Yoosecurity 24/7 PC online service here:

Screenshot of Gimmeanswers.org Infection: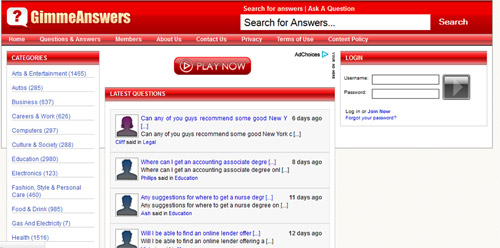 Symptoms of Gimmeanswers.org Hijack infection:
1. Your computer will get many error messages and performance of your PC will become slow.
2. Gimmeanswers.org Hijack Virus will change your homepage.
3. Gimmeanswers.org Hijack Virus will redirect other search engine when you execute a query.
4. You will achieve much spam in your Email without your permission.
If you failed to remove Windows Gimmeanswers.org, please consult YooSecurity certified professionals to remove it completely.
Dangers of Gimmeanswers.org Hijack Virus Exist in Your Computer:
This infection will change homepage and redirect your other search engines. If Gimmeanswers.org Hijack Virus is not removed, it can cause a complete computer crash. Gimmeanswers.org Hijack infections contain Trojan and keyloggers which can be used to steal sensitive data like passwords, credit card, bank account information etc. So it is very important to remove Gimmeanswers.org Hijack Virus as early as possible before it steals your information.
The Reason You Can Not Remove Gimmeanswers.org Hijack Virus Completely with Your Security Software:
Gimmeanswers.org Hijack Virus is made to escape from the detection of antivirus software. Since your security can not work, you need to remove the virus manually so that Gimmeanswers.org Hijack Virus can be removed out of your computer forever.
Gimmeanswers.org Hijack Virus Step by Step Manual Removal instructions:
Step 1: Start you infected computer into Safe Mode with Networking.
Step 2: Reset your Internet Explorer.
Run internet Explorer, click Tools,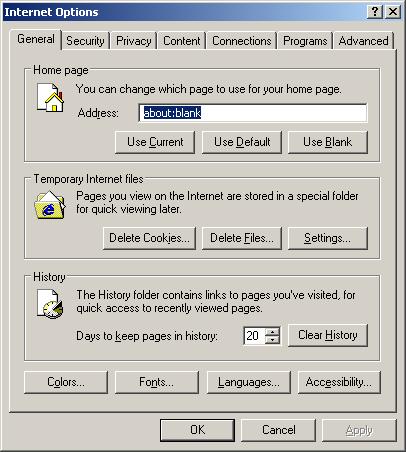 Select Connections Tab and click to Lan Settings button.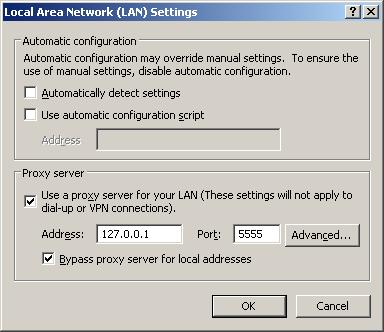 Uncheck "Use a proxy server" box. Click OK to close Lan Settings and Click OK to close Internet Explorer settings.
Step 3: Disable any suspicious startup items that are made by Gimmeanswers.org Hijack Virus.
Click Start menu, click Run, type msconfig in the search bar. Click on open System Configuration Utility, disable all possible startup items generated form Gimmeanswers.org.
Step 4: Press CTRL+ALT+DEL or CTRL+SHIFT+ESC. Open the Windows Task Manager.
If that didn't work, try another way. Press the Start button and click on the Run option. This will start the Run tool. Type in taskmgr and press OK. This should start the Windows Task Manager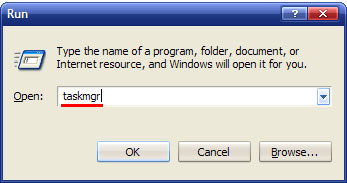 Within the Windows Task Manager click on the Processes tab. Find the process by names: *.exe
Gimmeanswers.org Hijack Virus.exe
uninstall.exe
securitycenter.exe
securityhelper.exe
Then scroll the list to find required process. Select it with your mouse or keyboard and click on the End Process button.
Step 5: Delete associated files of Gimmeanswers.org Redirect Virus:
%appdata%\random.exe
%Windows%\system32\[random].exe
%Documents and Settings%\[UserName]\Application Data\[random]\
Step 6: Remove registry entries of Gimmeanswers.org Redirect Virus:
HKEY_LOCAL_MACHINE\SOFTWARE\Microsoft\Windows\CurrentVersion\Run"[random].exe"
HKEY_LOCAL_MACHINE\SOFTWARE\Microsoft\WindowsNT\CurrentVersion\Winlogon\"Shell" = "[random].exe"
Video of Key Steps on How to Modify or Change Windows Registry:

Based on Various Situations and Computer Skills, You Can Choose the Following Solutions Fit for You.
1. Follow the steps we provide to manually remove the virus.
2. If you failed to remove Gimmeanswers.org Redirect Virus with the method above, please consult YooSecurity certified professionals to remove it completely. Live chat with professionals now

Published by Tony Shepherd & last updated on November 9, 2012 1:25 pm