Hey, I am just wondering if I would be hacked by someone like my internet company or government to see what I download by using BitTorrent. I am afraid if I would be caught if I am torrenting online. Do you have any methods to help me out of this issue? Do you guys have some effective ways to Prevent Being Monitored when Using BitTorrent?
Brief Introduce of BitTorrent
As what Wikipedia illustrates, BitTorrent is a communications protocol of peer-to-peer file sharing ("P2P") which is used to distribute data and electronic files over the Internet. BitTorrent is one of the most common protocols for transferring large files, such as digital video files containing TV shows or video clips or digital audio files containing songs. To send or receive files, a person uses a BitTorrent client on their Internet-connected computer. A BitTorrent client is a computer program that implements the BitTorrent protocol. BitTorrent is a leading software company with the fastest torrent client and sync and share software for Mac, Windows, Linux, iOS and Android. Since when the team invented the BitTorrent torrent protocol and BitTorrent download software, the BitTorrent torrent app for Android is a beautifully simple way to discover, download, and play media, anywhere. Torrent downloader app on android has no speed limits and no size limits, helps you easily access your media with integrated music and video libraries. You are allowed to select files to download within a torrent to minimize your storage footprint and enjoy better music listening and video viewing experience with integrated music and video players.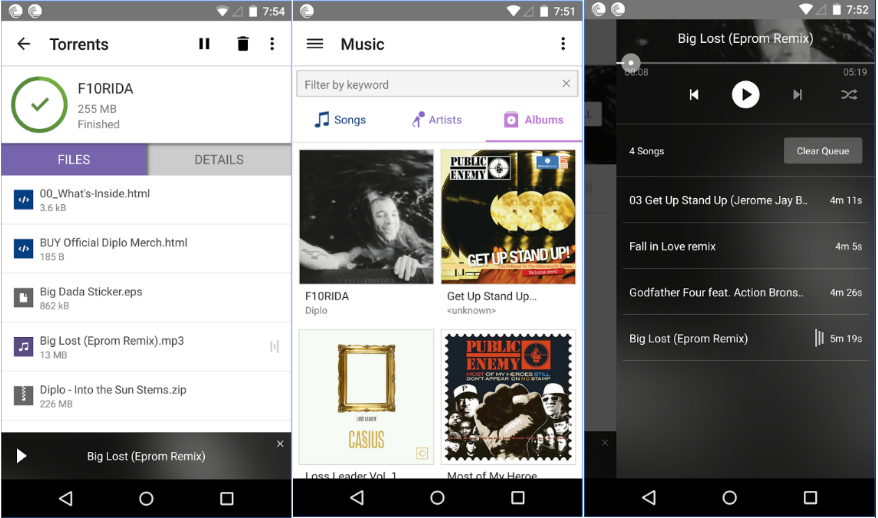 How to Prevent Being Monitored when Using BitTorrent
However, when using BitTorrent, you would be hacked by someone online for certain reasons. You may worry about that if your ISP or the media companies would look into what you watch and download in Torrent and quash your illegal downloading. You ISPs may not interest to what you're downloading, but they would be more concerned how much banwidth you're occupying and using, and if that will slow down everyone else. Many ISPs will throttle your connection and slow it down if they see you're using BitTorrent. They will check what kind of traffic is coming from your machine.  Besides, the media company where you download movies, music, TV shows etc has the ability to check out your IP address and send you  a notice warning saying you've been caught pirate media something like that if you download illegal media materials with Torrent. Actually you can see the IP address of everyone you're downloading from and uploading to. You can even check this by clicking on the "More Info" section of your torrent client.
So how to prevent being monitored when using BitTorrent? How to stay anonymous? The best way to stay anonymous and prevent being tracked is to use a VPN. VPN is a secure and encrypted network, created over the public internet connection to enable the users hide their identity over the worldwide web. VPN uses encryption technologies, such as IP security (IPSec), Layer 2 Tunneling Protocol (L2TP)/IPSec, and Secure Sockets Layer (SSL) and Transport Layer Security (TLS) to create a virtual encrypted "tunnel" between your device and a VPN server. Therefore, VPN has a strong security, privacy and anonymity in protecting user's communication and data, many internet users choose VPN to protect their online privacy.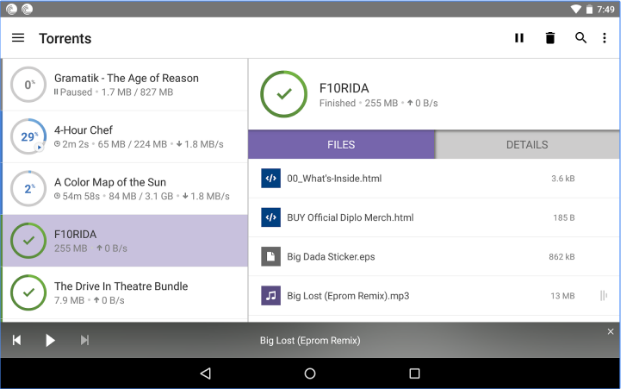 What You will Benefit from A VPN Service?
Access All Websites
A VPN offers universal access to websites and apps that are blocked due to geo-restrictions ruled by some countries and regions. No matter where you are located, a VPN will give you an easy access to a number of servers located around the world, allow you to access your favorite music and video streaming websites from anywhere in the world. Besides, the internet speed will become faster and video's picture quality will be clearer and more impressive. By using a VPN service, you can freely and easily visit geo-restricted sites like Bloomberg News, the New York Times, Netflix, YouTube, Hulu, BBC iPlayer ,Twitter, Instragram and Facebook and free hosting services owned by foreigner.
Strong Security, Privacy and Anonymity
Why so many people choose to use VPNs on their android phone and tablet? The most important reason is that VPN provides secured and safe data, strongly protects your privacy and offers your anonymity. VPN server provides privacy by hiding your internet activity from your ISP and government, allows you to escape from censorship controlled by school, work, your ISP, or government. If you send or receive any sensitive information on the Internet, a VPN is vital. VPN is particularly safe to use for those using public Wi-Fi networks, such as those at hotels, airports, and coffee shops, because VPNs also cloak your computer's actual IP address, making it harder for advertisers (or spies, or hackers) to track you online. Anyway, a VPN offers a greater level of privacy since a secure connection is made between your device and the server or network you are connecting to.
Remote Access (especially for trade business staff)
One of the major reasons why businesses use VPNs is that a VPN allows their worker staffs who work at home or even go on business trip abroad a secure remote access to their networks and servers. Since a large of business activities are often carried out on the move, it's very crucial and critical to enable to connect with office server directly and securely. Therefore, a VPN plays a very important part to deliver that secure connection.
Low Costs for both private person and business
Once a VPN is set up, the maintenance of the connection is very low. What's more, the VPNs services are improving and become upgraded. For the part of cost, Businesses with large roaming sales personnel will reduce large amount of costs when a VPN is implemented. This is also one of the major reasons why there are so many enterprises and businesses choose to use VPN Service. A VPN client not only helps save time and money but also speeds up working efficiency.
Kindly Prompt: if you are confused and don't know which VPNs you should choose to be the Best VPN to prevent being monitored when using BitTorrent or have any other questions about VPN, you're welcome to contact our Yoosecurity online technical team by clicking Start Live button bellow:


How to Use a VPN service and Set it up on Your Device (Take Android Device for Example)
How to Prevent Being Monitored when Using BitTorrent? In order to prevent being monitored, you should first purchase a VPN service, then install its software and then do some set-up on your device, then you can smoothly use the VPN internet successfully, here below is the guide on how to set up VPN on android device. If you now are not familiar with all steps or can't finish processes by yourself, you can contact our online support!
Step 1: Open the Settings app.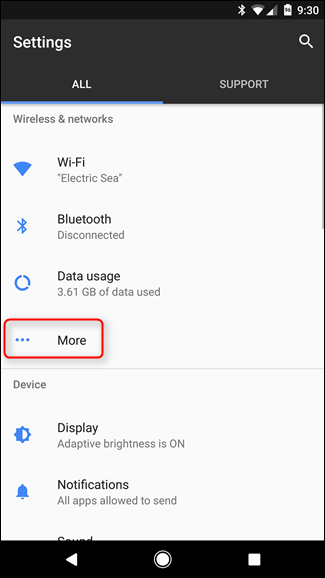 Step 2: Select "VPN" under the "Wireless & networks" section, select "More".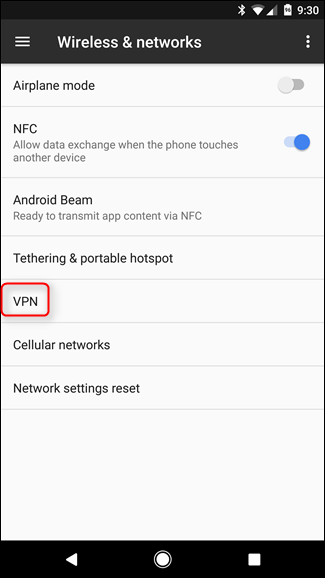 Step 3: On the top-right corner you will find a + sign, tap it.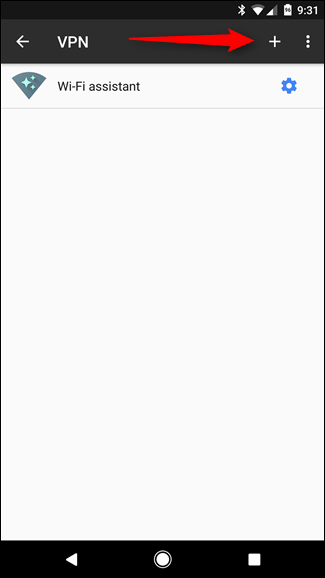 Step 4: Your network administrator will provide you with all your VPN information. Simply select your desired protocol and enter all the information. Enter a name to help you remember which VPN is which into the Name field, select the type of VPN server you're connecting to, and enter the VPN server's address (either an address like vpn.example.com or a numerical IP address). Hit "Save".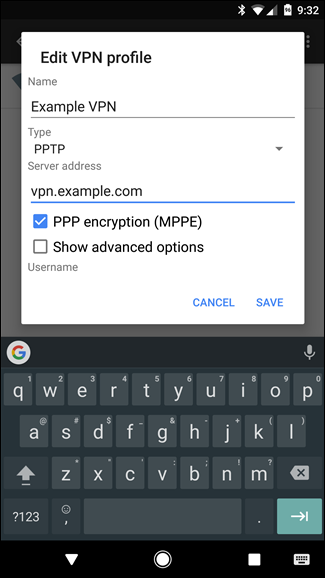 Tap the VPN to connect once you have set it up. You can have multiple VPN servers configured and switch between them from the VPN screen.
Step 5: You can connect by going back to the VPN settings and selecting your VPN of choice. You will be asked to enter a username and password. However, you can save this account information for next time.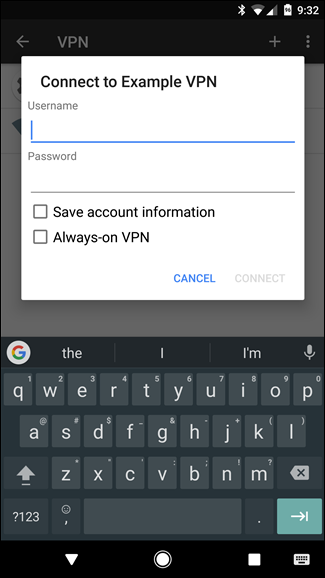 While connected to a VPN, you will see a persistent "VPN activated" notification in your notifications drawer. To disconnect, tap the notification and tap Disconnect.
Step 6: You can also hit the 3-dot menu button to set your VPN to always be on.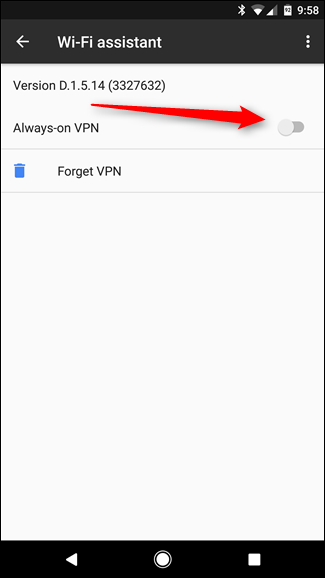 Kindly Note: Not all Android devices are on the same way of setting up VPN client. If you're experiencing any difficulties while your android settings looks a bit different, you're recommended to let us know the details by clicking Live Chat button bellow and we'll do our best to help you out.
Conclusion (How to Prevent Being Monitored when Using BitTorrent)
How to prevent being tracked by government or internet company? You are still worried about how to stay anonymous while you're online? You're strongly suggested to use the VPN service to protect your privacy on the internet. When you use the VPN, the government, ISP or the media companies will not find out what you're doing with BitTorrent. You can easily access your media with integrated music and video libraries on Torrent. You also can enjoy the fast speed when you're Torrenting. VPN has a strong ability on security, privacy and anonymity in protecting users' communication and data. It keeps away from these snooper, government and ISPs. You're not interrupted by other people who tend to snoop you and access your personal important and sensitive information.
Warm Suggestions: If you don't know which is the Best VPN to use to Prevent Being Monitored when Using BitTorrent or how to set up VPN on Mac, computer, laptop, android smartphone, tablet, or iPhone & iPad device, you're recommended to live chat with Yoosecurity Online Expert for instant help! Yoosecurity Online Expert will take care everything for you!

Published by Tony Shepherd & last updated on April 18, 2017 5:38 am