I have a laptop with Windows 7 operating system. These days, I keep getting strange pop-ups when I go online, and I have noticed that my homepage in Firefox browser has been changed to be a page named Dingit.TV. I didn't set it by my own. I tried to change it from the browser settings but failed. I don't know what to do now as I don't have too much computer knowledge. Any suggestion?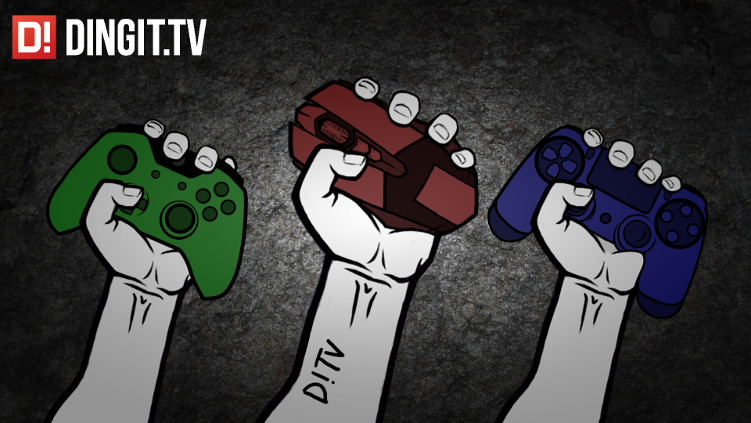 Is the Dingit.TV Malware Ads dangerous?
Dingit.TV is a potentially unwanted adware program has managed to get to your PC. This particular infection is the source of your problems. Hence, this particular program you need to tackle. The dingit.tv website brings the ads to you. It isn't a virus, though. It's a dubious advertising platform used by hackers to spread spam and malware. Long story short, anything brought to you by dingit.tv must be avoided. Your computer system is no longer infection-free. As you could imagine, it's time to take action. The sooner you get rid of this intruder, the better. Adware is not only tricky and secretive. It is also dangerous. The virus makes changes in all your browsers. It works with the most popular browsers out there. Mozilla Firefox, Google Chrome and Internet Explorer fall victim to this parasite's trickery. Adware shouldn't be underestimated because it's very sneaky. Due to its presence on board, you're unable to surf the Internet. Don't waste your time dealing with pop-ups. The dingit.tv advertisements were never meant to be beneficial. They help hackers generate web traffic to some highly questionable websites. This is how you end up exposed to infections. Don't for a moment forget these commercials are deceptive, misleading and harmful. Keeping the adware-type virus might cause you quite the headache. It's not a risk worth taking.
Dingit.tv is usually bundled with other free software products and is being installed by default when the user accepts the EULA while performing an express/recommended installation. That's why you should be very careful what you agree to install and always opt-out for a custom installation and skip or deselect the software you don't want to install or you are not familiar with. The possible distribution of Dingit.tv bundle varies but is not limited to – installing third-party toolbars, free PDF software, free Video editors or other free software products or downloading e-mail attachments. Basically, the Dingit.tv is a fairly new kind of malicious website, which is used by cyber crooks and adware creators to earn revenue from their malicious creations. All these ads are caused by a malicious browser extension, classified as an adware, distributed via one of the many suspicious software "bundles" or ad networks, often exploited by the same cyber crooks.
Suggestion: To safe your computer, this hijacker have to remove quickely. If you are not qualified with sufficient computer knowledge to deal with this malware, contact YooSecurity Online PC Experts for help now to delete this pop up adware to restore your browsers successfully.


The harm of Dingit.TV Malware Ads
This search site is not a legitimate website, it installs a malicious browser extension. Of course, this plug-in is compatible with the three of the most commonly used browsers out there – Chrome, Firefox and IE. You should know this program is very problematic. Its one goal is to generate web traffic towards some specific websites which may or may not be dangerous. However, are you willing to risk infecting your PC with more parasites? Regardless of how attractive Dingit.TV Malware Ads shows are, stay away from them. The virus also stubbornly redirects you thus jeopardizing your safety even further. To top it all, Dingit.TV Malware Ads collects browsing-related information such as browsing history, search queries, passwords, usernames, email addresses, etc. As you could imagine, your personal information gets diligently monitored and sent to hackers. Yes, greedy cyber criminals with questionable intentions now have access to your sensitive data. It is imperative to remove this browser hijacker as soon as possible.
Guide of Remove Dingit.TV Malware Ads Manually
Sometimes, running antivirus software will not solve the browser attack like removing other viruses on the computer. In this case, a manual removal is introduced in this passage as an efficient way that guarantees a complete restore of the affected browser. Other than resetting browser defaults, you will also need to get rid of unknown extensions on browsers and check for potential malware.
Step 1: Restore your browser settings in Chrome or others browser and your saved bookmarks and passwords won't be cleared or changed.
1. Open Chrome. At the top right, click More Settings.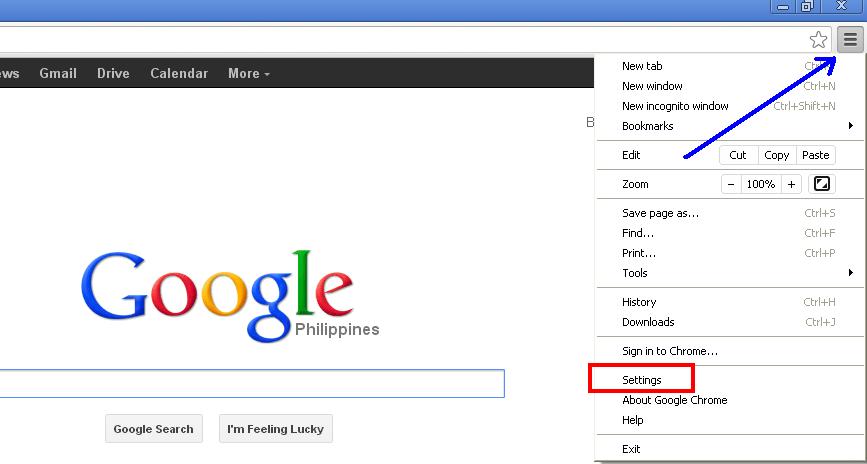 2. At the bottom, click Show advanced settings.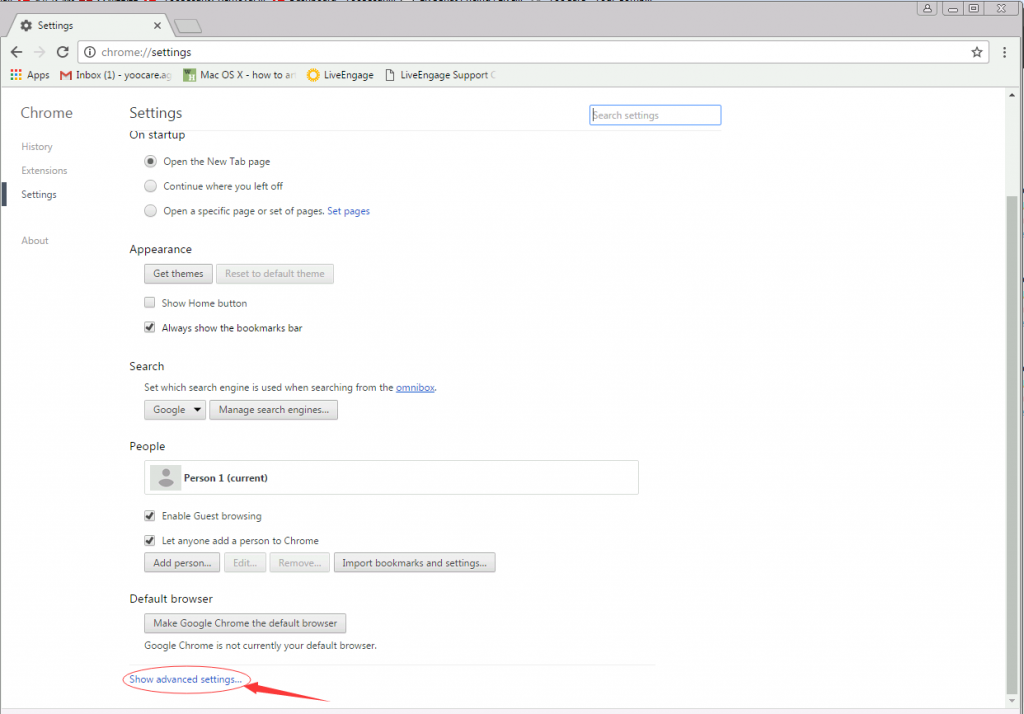 3. Under the section "Reset settings," click Reset settings.
4. In the box that appears, click Reset.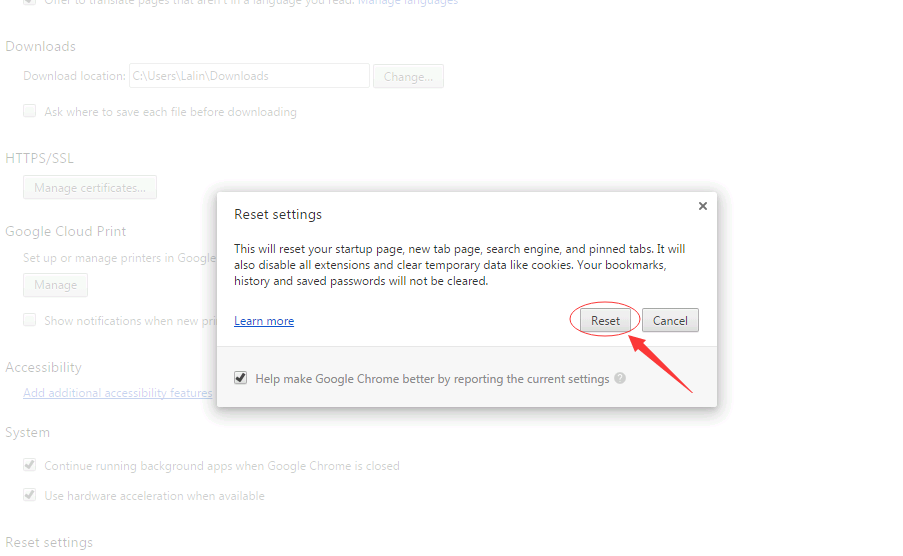 Please note that these steps won't provide a full reset. For example, some settings like fonts or accessibility won't be deleted. Reset browser cannot remove the java popup completely. You computer is still in danger, so you need to continue to operate the following steps……
Step 2: Press the Ctrl+Alt+Delete keys at the same time, and then click Star Task Manager. One-click "Processes" tab on top, then find relevant process and click "end process".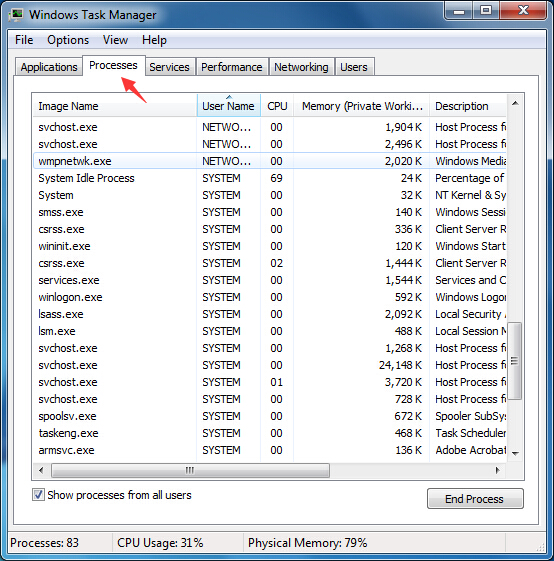 Step 3: Double-click "my computer", then click "Organize button". Click folder and search options. Click "View" button. And choose Show hidden files, folders and drives .then click "OK".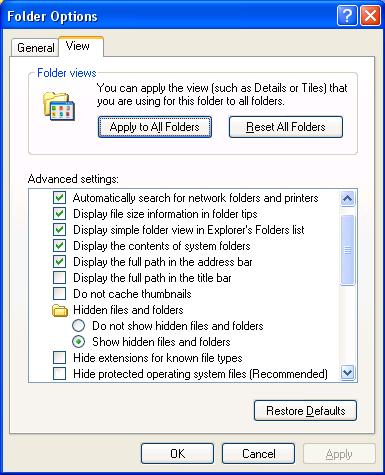 Step 4: Click "Start" button, then click "Control Panel". Click "Uninstall a program" (on the Programs section), select the suspicious program and uninstall it.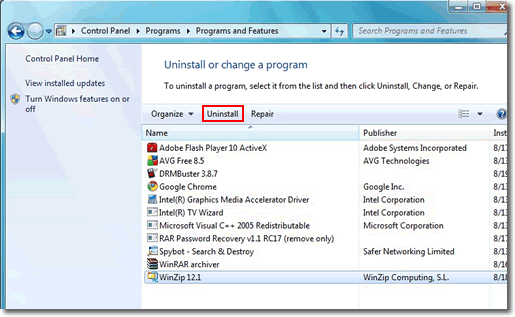 Step 5: Open Registry by Typing in the Run box and Hit Enter Key.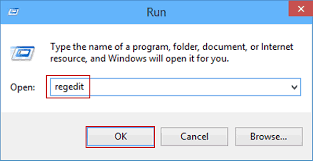 Conclusion
Dingit.TV Malware Ads Manually can attack computers that run Windows operating systems. Cyber hackers who design this virus can make it become a world-wide infection so that it can attack computers all over the world. Mainly, hackers can put this infection to the Internet to attack innocent PC users. When this infection sneaks into target computers, it will generate a lot of problems to the infected systems from many aspects. People cannot have a good experience on using the infected computer for their work. What's worse, this ads never comes to the infected computers alone, that's to say, if your computer is infected with this virus, your computer can be corrupted by more viruses that downloaded by this ads.
Suggestion: To follow removal guide that mentioned above, a level of computer knowledge is needed. Still can't get out of Dingit.TV Malware Ads? Contact online experts for help now!


Published by Tony Shepherd & last updated on November 22, 2016 1:58 pm