Hello, I have a laptop issue and have no clue to resolve it. Last night my laptop started a Windows update when I shut it down. It took a long time to configure updates but never complete. Now I still let the laptop go on this frustrating updates. I even dare not shut down the laptop when Windows update has not completed as I am afraid my operation will cause severe problems. I don't know much about computer and it's a newly upgraded Windows 10 laptop. I need it back to normal as I want to use laptop to finish my college thesis, and all detailed data of thesis is stored on this laptop. Could you please just help me solve this problem completely?
What does a Stuck Windows Update Look like?
Mostly, Windows update will normally go on with little attention from us. Windows update will silently do its job in the background like downloading updates automatically, installing the ones it can and saving others to install when you restart or shut down the computer. However, in some cases the update installation gets stuck or freezes when it fixes patch even install service pack during shutdown or startup. Note that sometimes an update installation fails and that can prevent other updates from being installed properly too.
It's most likely that installation of one or more Windows update gets stuck or freezes if you see one of the following messages persist on screen for a long time. sometimes, Restarting will be all you see on freezing screen. The wording is different depending on the Windows version (Windows XP, Vista, 7, 8, 8.1, 10)
"Preparing to configure Windows. Do not turn off your computer."
"Configuring Windows updates x% complete Do not turn off your computer."
"Please do not power off or unplug your machine. Installing update x of x…"
"Working on updates x% complete Don't turn off your computer"
"Keep your PC on until this is done Installing update x of x…"
"Getting Windows ready Don't turn off your computer"
Windows update is offered by Microsoft as a service including security updates or critical updates protecting against vulnerabilities to malware and security exploits and other updates correcting errors unrelated to security or enhancing functionality. System administrators can configure Windows update to install critical updates automatically as long as the PC is connected with Internet, and there is no need for PC user to install them manually. Unfortunately, sometimes one or more patches will cause a problem which will range from serious issue like error message preventing Windows from booting to less severe one like Internet Explorer DNS server problem, Microsoft office Word or Excel problem, video or audio problem etc. Many problems can cause failure of Windows update installation. But once computer gets stuck at Windows update, you should try some method to fix it back to normal.
Is there a Way to Fix a Stuck Windows Update?
To avoid creating any new problems, you should make sure if the Windows updates are actually stuck before any repair actions. Some windows updates can take half an hour, one or two hours even more to complete configuration or installation, so you need to ensure the updates truly freeze or stop. If nothing happens on screen for about 3 hours or more, Windows update is stuck.
Fix a Stuck Windows Update with a Troubleshooter
Troubleshooter may be able to help fix stuck update problem and it is the easiest way to try. So please try this way to get the problem fixed.
1.To run the troubleshooter, click on Start menu, next click Control Panel, then under System and Security hit 'Find and fix problems', then go to 'Troubleshooting' screen.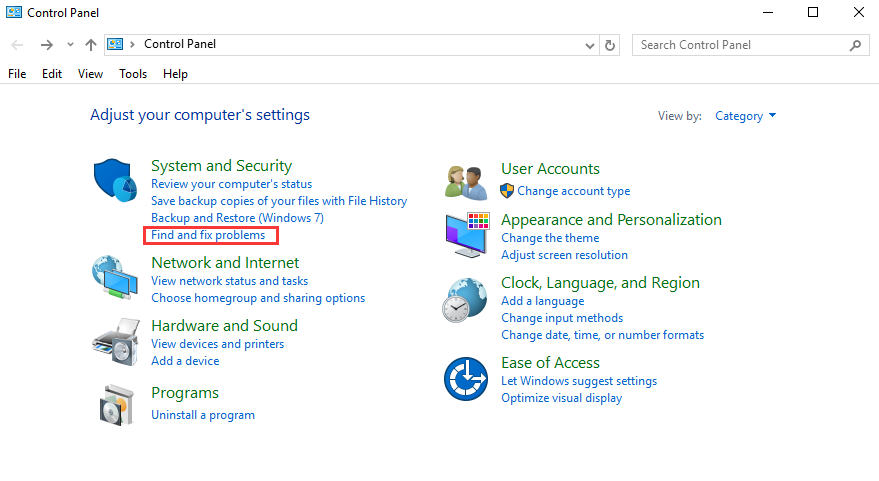 2.In Troubleshooting list, look for "System and Security" section, then click "Fix problems with Windows Update."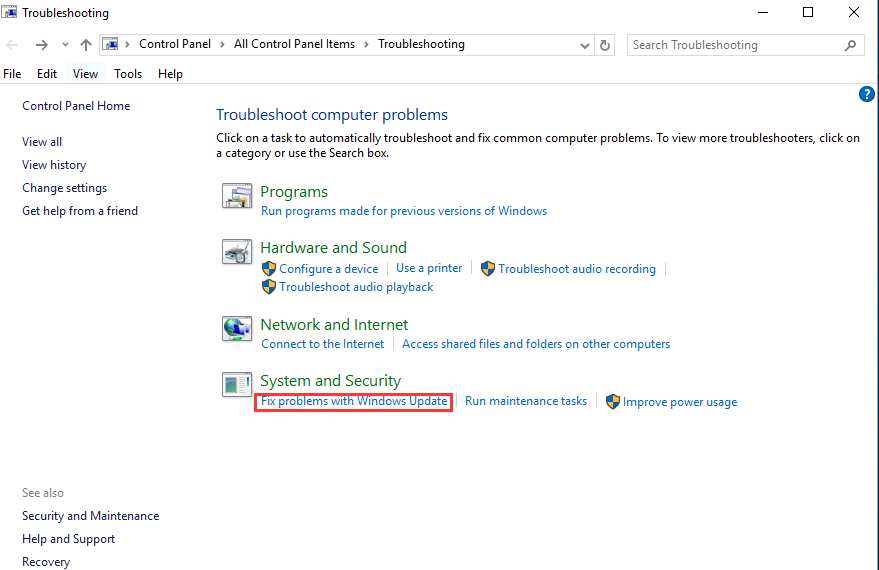 3.In the Windows Update troubleshooting window, click "Advanced."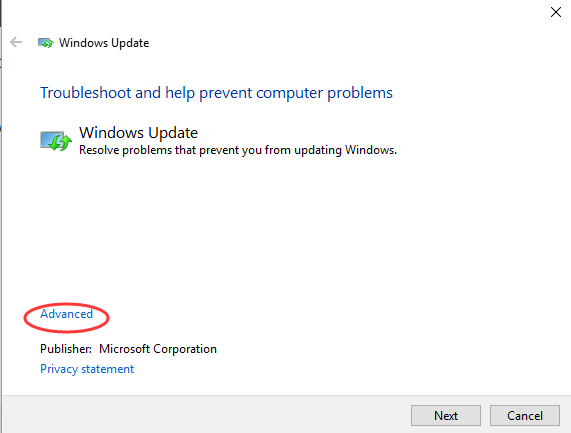 4.In the advanced settings, make sure that the "Apply repairs automatically" check box is enabled, click "Run as administrator" and then click Next. Giving the tool administrative privileges helps ensure that it can delete files in the download cache.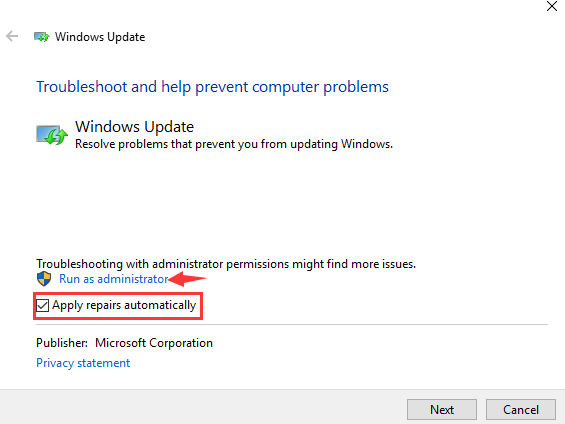 Troubleshooter will automatically check and fix the problems that cause a stuck Windows update. Most of cases, the troubleshooter can successfully repair the stuck update from the list. Then next you can try running Windows update again to completely go through all process of Windows update installation. If stuck Windows update problem still can't be fixed by the Troubleshoot, you are suggested to try another method. And we are welcome you to contact our YooSecurity online expert for a more professional fixing if you can handle by yourself precisely!

Published by Tony Shepherd & last updated on September 9, 2016 3:34 am