I upgraded to Windows 10 a few days ago and I have the problem that Adobe Flash/Shockwave is crashing immediately in all browsers (Google Chrome, Firefox, Edge) when I open a page where flash is needed., even here on the adobe site — the app that shows what version of flash you are running (I've downloaded and reinstalled the latest version now several times after uninstalling) — lists the version for about 10 seconds and then crashes. I am in total browser hell. Can you help me fix this problem please?
Why Flash Crashes in all of my browsers? How to fix?
Adobe now uses shockwave flash and it still crashes no matter which browser you are using or even using only one tab page or disable all plug-in (except flash plug-in to watch video). Even you have confirmed only have one flash or even a new pc, you cannot escape the crash. Some software on your computer can conflict with browsers and cause it to crash. This includes malware and network-related software that interferes with browsers.
What is Shockwave Player?
Shockwave Player is a multimedia platform for building interactive multimedia applications and video games. Developers originate content using Adobe Director and publish it on the Internet. Such content can be viewed in a web browser on any computer with the Shockwave Player plug-in installed. Macro mind originated the technology; Macromedia developed it further, releasing Shockwave Player in 1995. Adobe Systems acquired Shockwave in 2005. Shockwave supports raster graphics, basic vector graphics, 3D graphics, audio, and an embedded scripting language called Lingo.
What is Flash Player?
Flash is the premiere vector-based design and animation technology on the Internet. And it is a freeware software for using content created on the Adobe Flash platform, including viewing multimedia, executing rich Internet applications, and streaming video and audio. Flash Player can run from a web browser as a browser plug-in or on supported mobile devices. It was created by Macromedia and has been developed and distributed by Adobe Systems since Adobe acquired Macromedia. Flash Player has a wide user base, and is a common format for games, animations, and graphical user interfaces (GUIs) embedded in web pages. Adobe states that more than 400 million out of more than 1 billion connected desktops update to the new version of Flash Player within six weeks of release. Millions of Web users already have Flash Player installed.
What's the difference between the Flash and Shockwave Players?
Flash and Shockwave Players are both free Web Players from Adobe. Together, they bring you the best rich media content on the Internet. Each has a distinct purpose. Flash Player delivers fast loading front-end Web applications, high-impact Web site user interaction, interactive online advertising, and short to medium form animation. Shockwave Player displays destination Web content such as interactive multimedia product demos and training, e-merchandising applications, and rich-media multiuser games. When you download Shockwave Player, it automatically includes Adobe Flash Player.
Manual Guides to Fix Flash Crashes in Chrome, Firefox and IE
Step 1: First, please make sure that your Flash Player and your browsers is the latest version. Open the "Control Panel", and click on "Flash Player".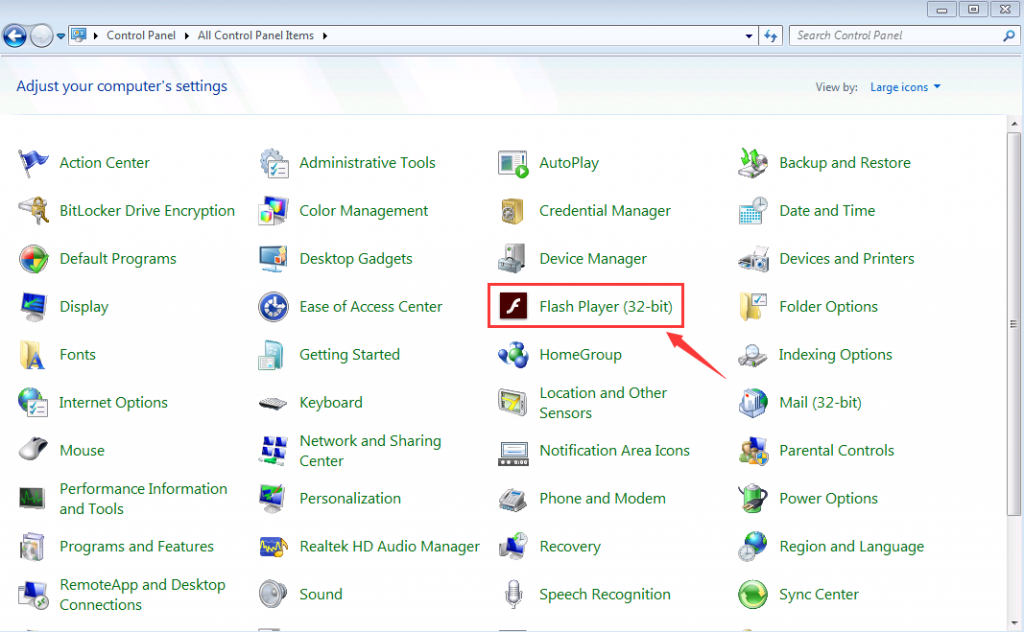 Step 2: On "Flash Player Settings Manager", choose "Advanced" option, and click on "Delete All".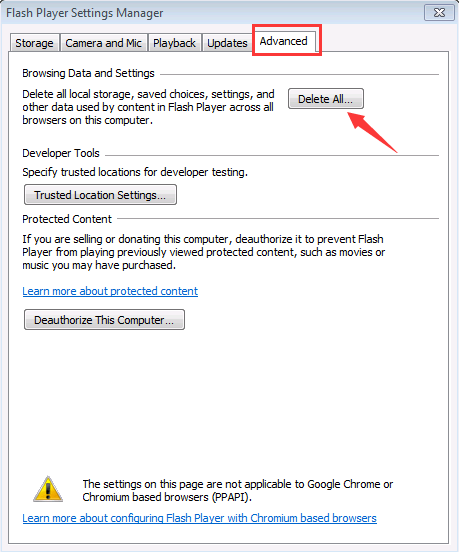 Step 3: Click "Delete Data".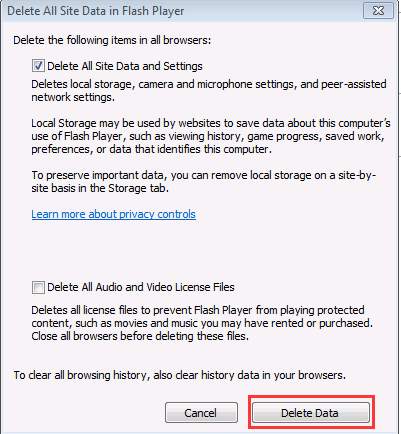 Step 4: Go to "Updates" and click on "Check Now".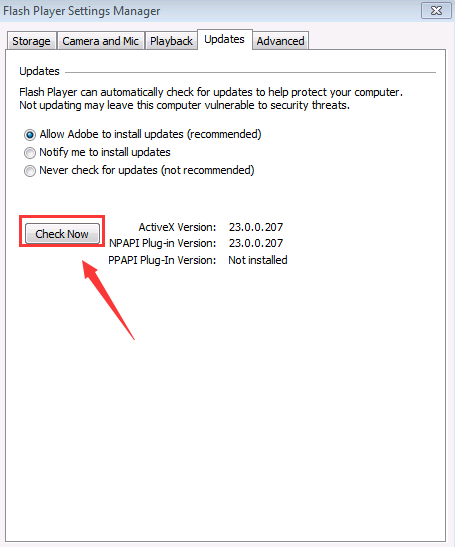 Step 5: After that, you will see the following screen, and then reinstall your Flash Player.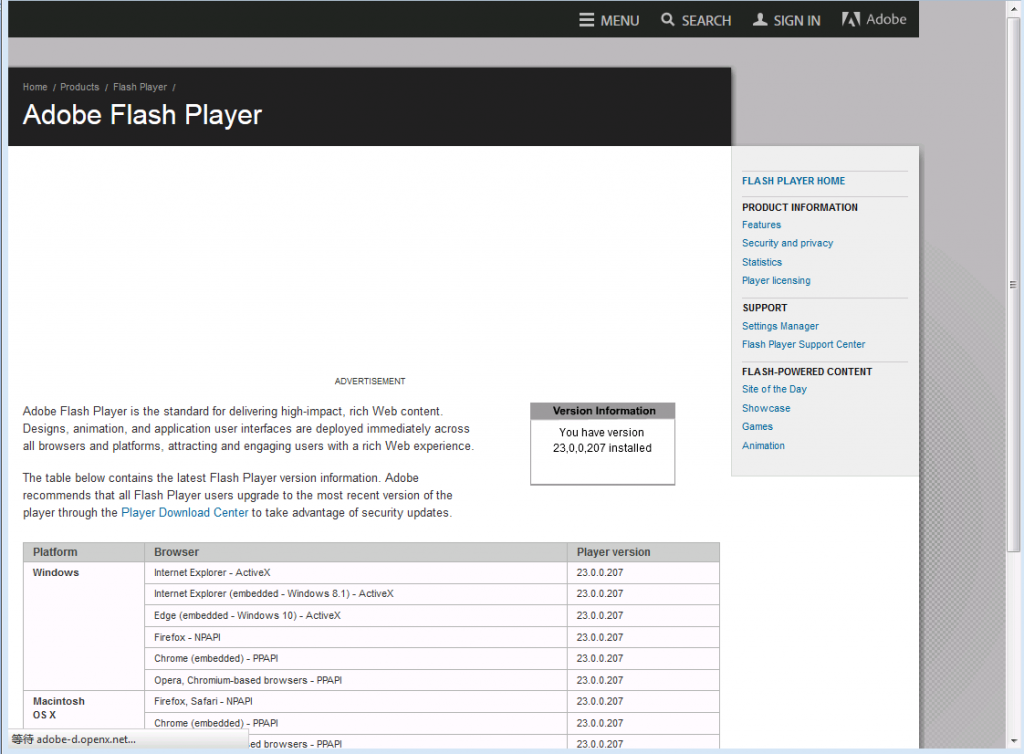 Note: There are many ways to fix Flash Crashes in Chrome, Firefox and IE. The above steps is just one way, if you still can't fix the problem by yourself and in order to avoid the wrong operation bring damage to the computer, welcome to contact our Online Technology Experts help you directly and quickly.

Published by Tony Shepherd & last updated on November 11, 2016 12:37 pm