I got the xtbl virus on my computer, and I paid 3 bitcoins (US$1800) but did not get a decryption key. Just radio silence from the hackers. I also hacked by this virus, and my all data lost. I don't know how did I got this fake virus? But now I can't get my money back and all of my files still keep encrypted. I don't know what do I do now? How do I remove the virus and restore my files back?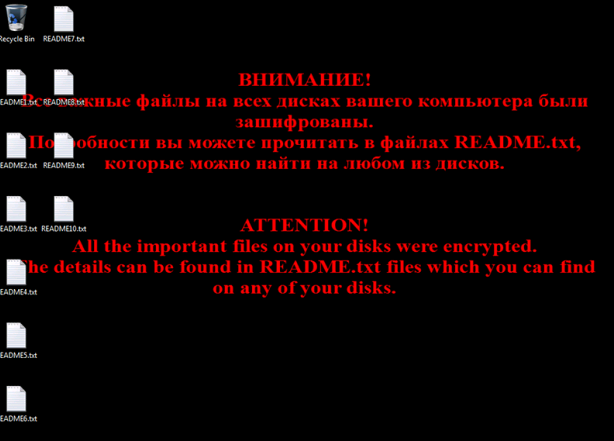 XTBL Virus description
XTBL virus is a popular virus that most definitely to threaten our money. It works by kidnapping your files and holding them hostage, freezing them and rendering them inaccessible. Subsequently it will demand you that you pay a ransom in order to be given access to a code that will enable you to unlock, or decrypt your files. The ransom note will either be sent to you by email or displayed on your pc screen. Once your files are encrypted, you will see a red text in black background say that you must read README.txt for more information like the following:
ATTENTION!
All the important files on your disks were encrypted.
The details can be found in README.txt files which you can find on any of your disks.

The README.txt reads:

Ваши файлы были зашифрованы.
Чтобы расшифровать их, Вам необходимо отправить код:
[edited]
на электронный адрес [email protected] или [email protected].
Далее вы получите все необходимые инструкции.
Попытки расшифровать самостоятельно не приведут ни к чему, кроме безвозвратной потери информации.

All the important files on your computer were encrypted.
To decrypt the files you should send the following code:
[edited]
to e-mail address [email protected] or [email protected].
Then you will receive all necessary instructions.
All the attempts of decryption by yourself will result only in irrevocable loss of your data.

Basically, you have to email your code to [email protected] or [email protected] in order to get further instructions. Cyber criminals change email addresses quite often, so yours might be different. They were previously using [email protected] and [email protected].
Here's how the encrypted files look like:

The strain of file encrypting malware to be dissected here is one of the few that target Russian speaking audience. Here is why this delineation even exists that a lot of this pest's counterparts detect the keyboard languages used on the infected computer, and if one of these languages is Russian they don't continue the attack. The XTBL virus hit users and deploys its attack regardless of one's geographic location and linguistic attributes.
Warm prompt: To safe your computer and data, we kindly suggest you remove the virus as soon as possible. If you have any problems, welcome to click on the Live Chat button and tell us your question. We will provide you with 24 hours online service. But please note that our computer technology team provides real-time online service to remove the virus, but we do not provide services to decrypt files.


How did I get the XTBL Virus?
The bulk spam campaign is too large-scale for a ransomware underdog. Numerous users have been receiving tricky messages over email, most of which are associated with some photos. It is hard to think of a more enticing subject than pictures, so no wonder lots of people end up opening those attachments. What actually happens when they do is a malicious JavaScript code runs and installs the infection without giving much chance for the user to realize how destructive this may be XTBL Virus is implied in the user's document first, when you download some documents which you are interesting, this virus program will also be attached to download, and run as document application, and then your information or files will be encrypted and loss on the computer. So you also may get this virus from bundled free third party programs, suspicious websites, shareware, contaminated USD drives, peer to peer to file sharing and other deceptive methods. No matter whatever how you get the virus, it is necessary to remove it from your computer before the arrival of more dangerous.
Can I get my encrypted files back? How to restore them?
As you know that our computer technology team provides real-time online service to remove the virus, but we do not provide services to decrypt files. We also can give you two methods to restore your encrypted files, if they won't work; there is no good idea to get your files back. Anyway, you can try to do the following t methods first:
Method One:
Open Windows Explorer and locate the file or folder for which you want to restore a previous version. Right-click on a file or folder, select Properties and hit the tab named Previous Versions. Within the versions area, you will see the list of backed up copies of the file / folder, with the respective time and date indication. Select the latest entry and click Copy if you wish to restore the object to a new location that you can specify. If you click the Restore button, the item will be restored to its original location.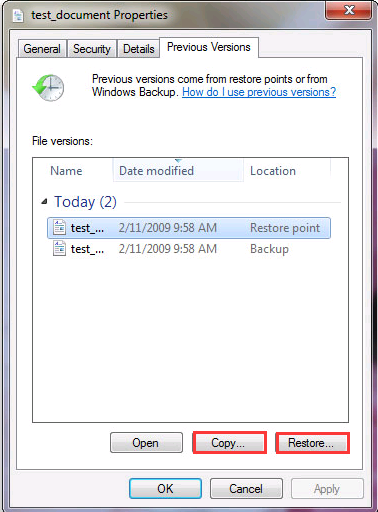 Method Two:
Download and install the Shadow Explorer application. After you run it, select the drive name and the date that the file versions were created. Right-click on the folder or file, select the Export option. Then simply specify the location to which the data should be restored.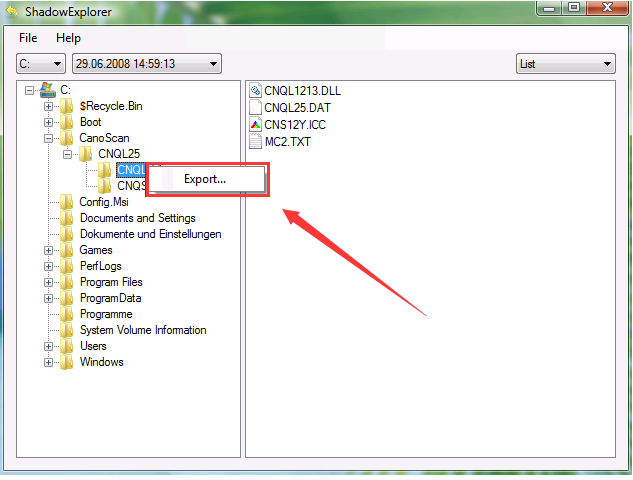 Manual Guides to Remove XTBL Virus
Maybe you still can't get your encrypted files back with the above methods, but it is necessary to remove the virus in your system to avoid more files encrypted.
Step 1: Press the Ctrl+Alt+Delete keys at the same time, and then click Star Task Manager. One-click "Processes" tab on top, then find relevant process and click "end process".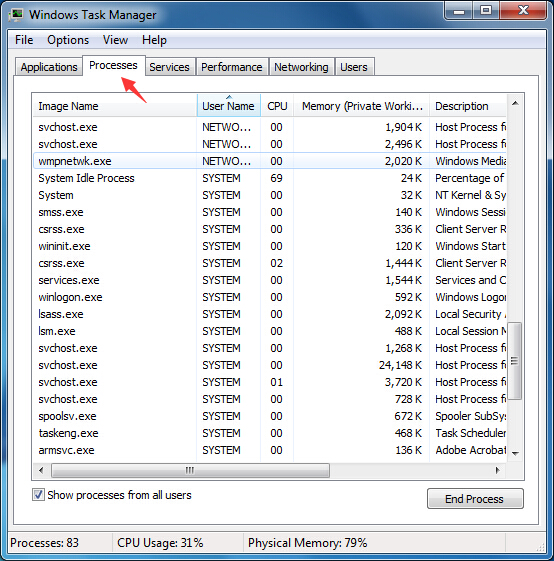 Step 2: Double-click "my computer", then click "Organize button". Click folder and search options. Click "View" button. And choose Show hidden files, folders and drives .then click "OK".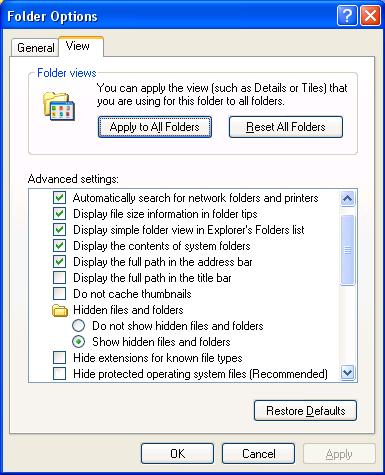 Step 3: Click "Start" button, then click "Control Panel". Click "Uninstall a program" (on the Programs section), select the suspicious program and uninstall it.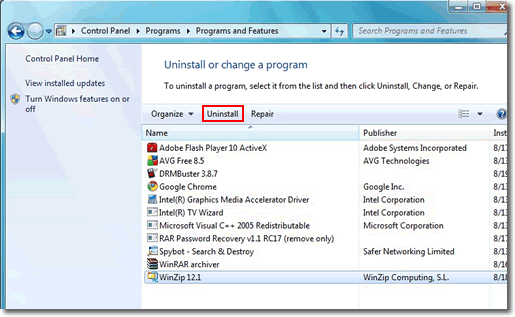 Step 4: Open Registry by Typing in the Run box and Hit Enter Key.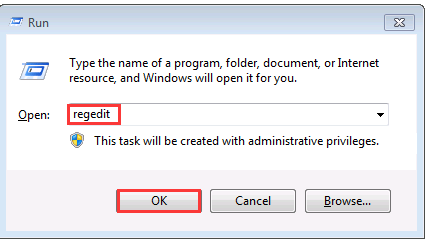 XTBL Virus work quite differently compared to any other malicious software. If your machine gets infected by this Virus, there will be a certain period during which the virus will stay hidden. During this period, it will copy all your files into encrypted copies, while also deleting the originals. If a file is encrypted, this means that you won't be able to gain access to that file. It has been unleashed upon users worldwide, affecting computers all across the globe from the USA to Mexico, Japan, Germany, and beyond XTBL Virus Encrypt Virus has become a powerful force after long time of development, and more specifically, it has become a kind of driven by economic interests of the business activities, the antivirus software due to restricted by various factors, relatively passive response and counter measures. So we advocate to get rid of it manually.
NOTE: To follow removal guide that mentioned above, a level of computer knowledge is needed. Still can't get out of XTBL Virus? Contact online experts for help now!


Published by Tony Shepherd & last updated on November 21, 2016 5:12 am