Hi, my PC seems very sluggish and I even have to wait for a long time to load up one new tab on the web browser. And mostly web browser would just directly get stuck there or crash down when I open many tabs and sites at the same time. Well, even I open some big programs while doing any other tasks like editing on Word or Excel document, my PC will get frozen a while and then a prompt pops up and says Windows explorer has stop working, and then I have wait for a few minutes until it goes back to normal. I guess there should be many junks and useless files generated in my PC and I need to clean to speed up PC's performance, but I don't know how to start and where to locate and clean up all junks and useless files. My stupid operation even would cause severe computer problem. I am not confident with it. Could you please help me?
What We should Know about Windows Registry?
Windows registry is essentially a massive internal database that contains crucial settings and configurations of programs and applications like system settings, system hardware, installed software and drivers and profile information. It is the recorder of all the acts of your pc. For example, it will record the URL of the site you browsed, the paths of pictures, documents, files or programs and applications you opened and also the details of programs you just have installed or uninstalled etc. All the acts you perform will be generated as entries in registry editor. What Registry records will be applied by system components, third party applications, hardware, user profiles, and other lots of system things.
Why We Have to Clean Up Window Registry? Is it Really helpful to Speed up PC's Performance?
Windows indeed keeps updating the registry and fixing loopholes, but it can't neaten or sort out itself well. And also entries will be easily added in registry by changes happen on computer while you copy, delete or move files, open documents, web browsers or other programs, surf on the Internet, change some settings of system or Internet, install new drivers or programs and uninstall unwanted programs etc. Hence, as the time passes, many old entries will gradually litter and pile up registry when you install and uninstall programs or perform any other tasks on PC.
Namely, the longer a PC is used, the messier the registry will be for many applications can't remove the tracks or paths by themselves when uninstalled. Useless registry keys generate dll file conflicts and fragment files litter if registry keys are removed falsely. In addition, if PC is infected with virus or malware accidentally, the virus will be able to disable or change entries in registry, which will mess up registry a lot and even create severe registry errors. Cluttered registry or registry error will slow the PC's performance down completely soon. Even though some virus or malware has been removed by antivirus, the remnants of malware or virus may still remain in registry. What's worse, many applications can keep your personal information data like email address or passwords, credit cards details or the sensitive data in Registry. Although you have removed or uninstalled the application, some leftover data may still be saved in Registry. If someone like cyber hacker accesses your computer, they still can get your important data from your Registry. Therefore, to remove all this useless even malicious leftover data to speed up PC's performance and prevent personal data losing, it is necessary to clean up registry and fix registry error primarily.
How can We Manually Clean up Registry?
Cleaning Registry is a tough work and requires a high level of computer knowledge and expertise. If you do any wrong operation, you will suffer severe computer problem even startup failure issue. And before you start cleaning, you should create a backup copy of the registry and backup important data to an external disk in case you do any mistakes during cleaning up registry. Therefore, if you're not a computer savvy and not familiar with any registry, please don't do it by yourself. And the given instructions below to clean registry is just for those computer literate who processes skillful and professional experience in PC problems.
Step 1: Open regedit and back up the Registry
a. Click "Start" menu at the lower left corner and type "regedit" in the 'search programs and files' box and press Enter key. Or type "regedit" in 'RUN' box in Start Menu, next click OK or press Enter key. Then you will open the "Registry Editor".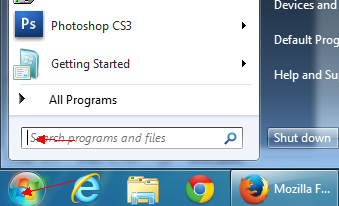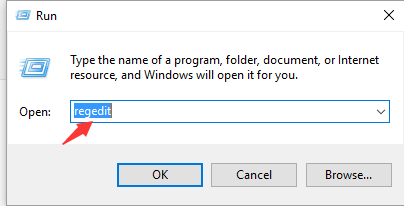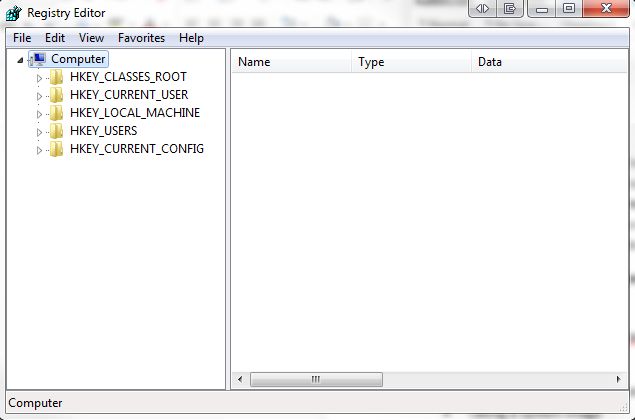 b. Backup the current registry, click File > Export > type a name like 'regbackup' and choose a location > Press Enter to save.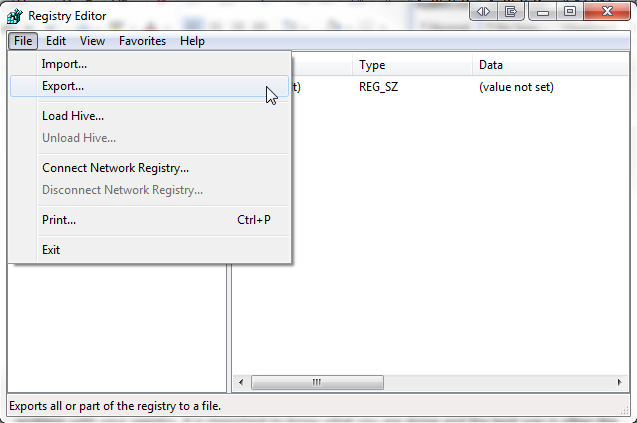 Step 2: After finishing creating a registry backup, go to the left pane of the registry editor window and view how the computer is configured. If you want to deleted useless overleft entries, you should choose 'HKEY_LOCAL_MACHINE' section where is used to make registry changes to hardware and software.
1. Open Windows Registry Editor
2. Expand HKEY_LOCAL_MACHINE key to reach the following key
3. SOFTWARE\Microsoft\Windows\CurrentVersion\Uninstall
4. Under Uninstall key, you will see sub-keys containing values named UninstallString within them
5. Identify the keys of non-existing files or Verify the path given in the Value data of these entries
6. If the path is not correct or UninstallString value does not exist, the key is said to be invalid
7. Right click the key, and choose to Delete
If you still can't successfully clean up Registry or if you have any problem with cleaning registry, you're welcome to contact YooSecurity online Expert for further information:

Published by Leo R. Oscar & last updated on September 9, 2016 3:35 am