Have you ever backed up your windows computer? Do you have some trouble when you back up your computer? At present, it is wise to back up your computer. If you don't back up your computer regularly, there is a possibility that you could lose your data forever. For now, not everyone gets used to back up their data regularly. But we always suggest that computer users should make a backup copy to prevent from losing everything. The following will talk about backing up windows computer. If you don't know how to make a backup copy or have trouble during the backup process, this article will be greatly helpful for you.
Back Up your Data or Lose Everything
With the development of technology, we can't live without Internet and electronic equipment like computer, mobile and tablet nowadays. We are used to storing many kinds of data like music, family video and some important documents in our computer, mobile phone, tablet or other equipment. However, if your device is broken suddenly and you only store your data in that device, then you will lose your data. In some case, you can restore your data but most of time, there is no way to restore your data, you will lose it forever. So it is very important for you to back up your data. Thus when your device is broken suddenly, you could restore it easily. Usually, we would prefer to store our data in our personal computer because there are many spaces to store. But it is not 100% safe for your data. It is possible that the computer gets some error abruptly then you have no ability to turn it on, you may need to reinstall the operating system to fix it or replace some hardware. Under this circumstance, if you never back up your data before, you will lose them forever. It is necessary to back up your computer and the following will show you how.
The Way to Back Up Windows Computer
What can you back up? Well, first of all, you could back up your personal files like some documents, photos and home videos. If you have an external USB hard drive, you could transfer your personal files to it from your computer. Or you could upload them to cloud like Google Drive and Microsoft OneDrive.
Secondly, you could back up your operating system, programs and other settings. To do this, you could use the windows built-in back up tool.
1. Go to "Control Panel" >> click on "Settings" >> click on "Update & Security" >> click on "Backup"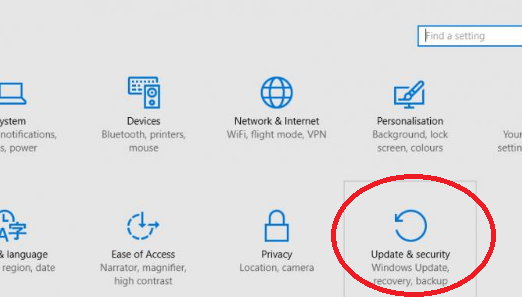 2. Hook up your hard drive, click on "+" next to Add a drive, then choose the hard drive you want. Then you will see a heading named "Automatically back up my files". Then you can check your hard drive to see if there is a backup now.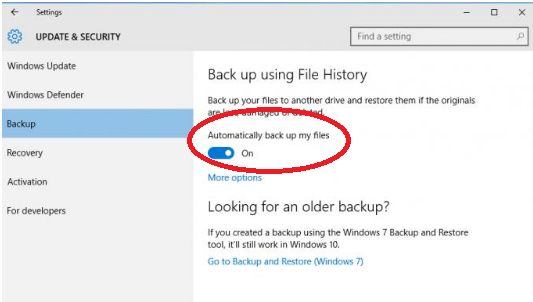 3. By default, it will automatically back up all the folders in your User folder. To add or remove other folders, you could click on "More options" then scroll down to "Back up these folders". Then you can click on "+" at the top of the list or click on the folder then click on the "Remove" button to remove.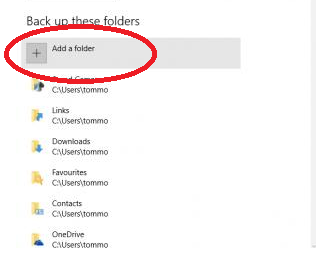 You may think that the build-in tool is not good enough and you may want to use some backup software. You should know that most of the backup software may have unnecessary functions and would take up your computer resources. There is a better way to back up your windows computer. It is DISM.exe (short for Deployment Imaging and Management). It is a complicated way and doing it needs a level of computer knowledge. There are still many other ways to back up your windows computer, if you don't know how, I advise you to contact our online experts for help.
Note: Feel confused when you follow the steps above? Still don't know how to back up your windows computer? Contact Yoosecurity online experts for help now!


Published by Tony Shepherd & last updated on November 17, 2016 6:22 am