Good morning. I come across with this problem when trying to read Epoch Times with mozilla firefox:
The server at www.theepochtimes.com is taking too long to respond.
The site could be temporarily unavailable or too busy. Try again in a few moments.
If you are unable to load any pages, check your computer's network connection.
……
How does this happen? I confirmed with my friend in US the website is working well, he can visit it smoothly. I was able to access it before i reach China. My computer is working well and internet connection is good. How can I solve this problem? Can you please help? Much appreciated.
More Information about the Epoch Times.
Compared with The Washington Post, New York Times, CNN, etc., Epoch Times might be a less well-known newspaper for some users. But the newspaper, which is established by John Tang together with a group of Chinese-American Falun Gong practitioners in 2000, has millions of readers and subscribers both in US and other countries. With its headquarter located in New York, the newspaper has published its print editions in more than 10 languages including Chinese and English. Many more readers who speak different languages can read Epoch Times on the internet easily and conveniently since the newspaper provide its online editions in 21 different languages. There are diverse types of editions published by the Epoch Times according different standard. There may be slight differences between the weekly print one and the international regional one. But a typical copy will include such sections as world and national news, sports, business, travel, health and automobiles, op-eds, entertainment, arts and culture. The topics covered by Epoch Times are diverse, while the newspaper is also said to tend to focus on the human rights issues in China.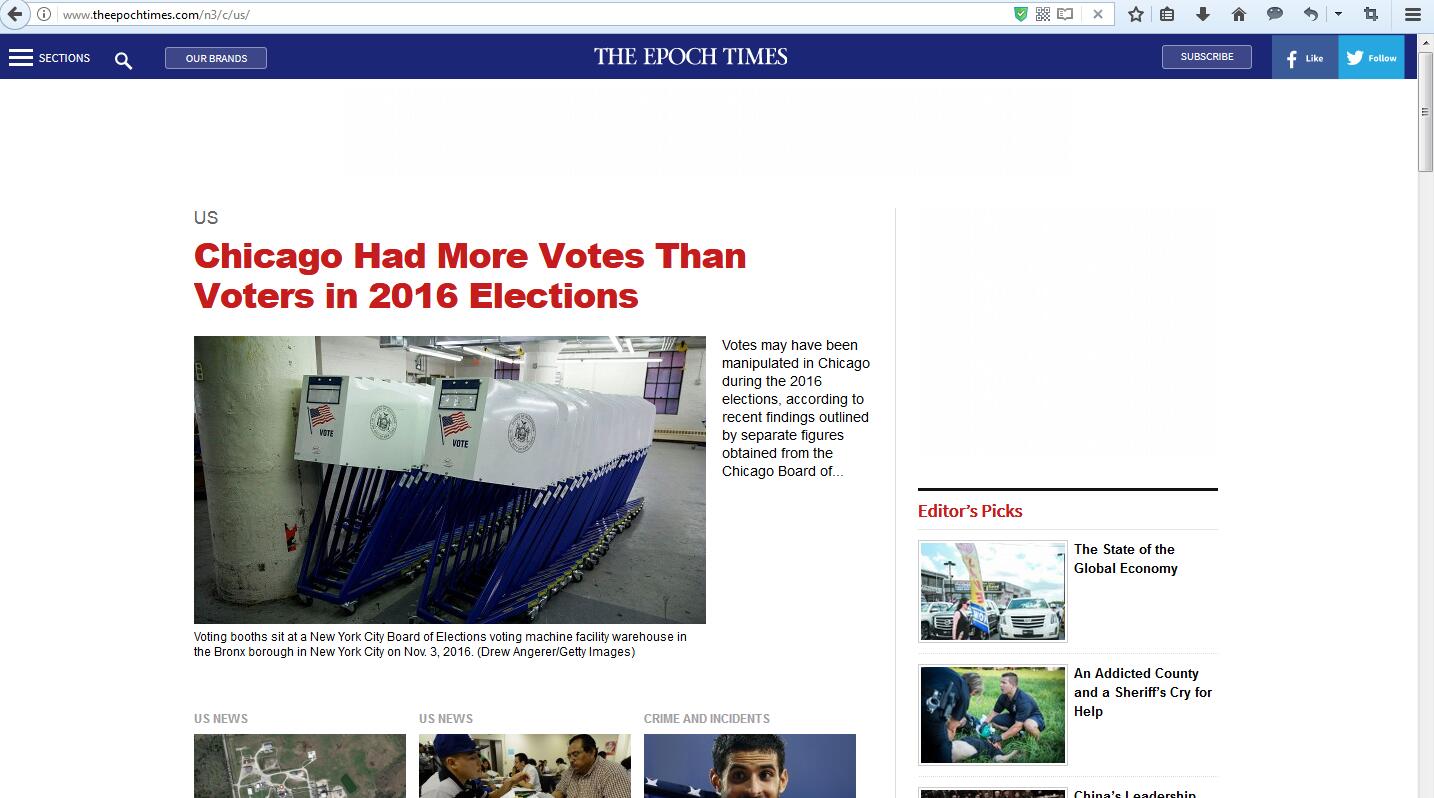 James Bettinger, a professor of Communications at Stanford University and the director of the John S. Knight Journalism Fellowships, said "Even if Epoch Times is not associated with Falun Gong, if they consistently write about Falun Gong in the same perspective, or if there are no articles examining Falun Gong, people would perceive it as being not credible." Orville Schell, dean of the UC Berkeley Graduate School of Journalism, said in 2005 that "It's hard to vouch for their quality because it's difficult to corroborate, but it's not something to be dismissed as pure propaganda."
Falun Gong organization in China is regarded as heresy and illegal. The Chinese government implements harsh policies in order to wipe out its followers and supporters. But Epoch Times is treated as the mouthpiece of the Falun Gong practitioners. That is one of the main reasons why this newspaper is strictly obstructed by the government with the powerful Great Firewall of China. The error page responded on the Mozilla Firefox is just the result of the block. But even though Epoch Times has been completely blocked in China, it can't stop the newspaper from becoming one of most favored newspapers by many readers all around the world including those in China. And it is a fact that even if the GFW is powerful and watertight, users in China are still able to read the papers on the internet freely. How can they make it? How to access Epoch Times in China?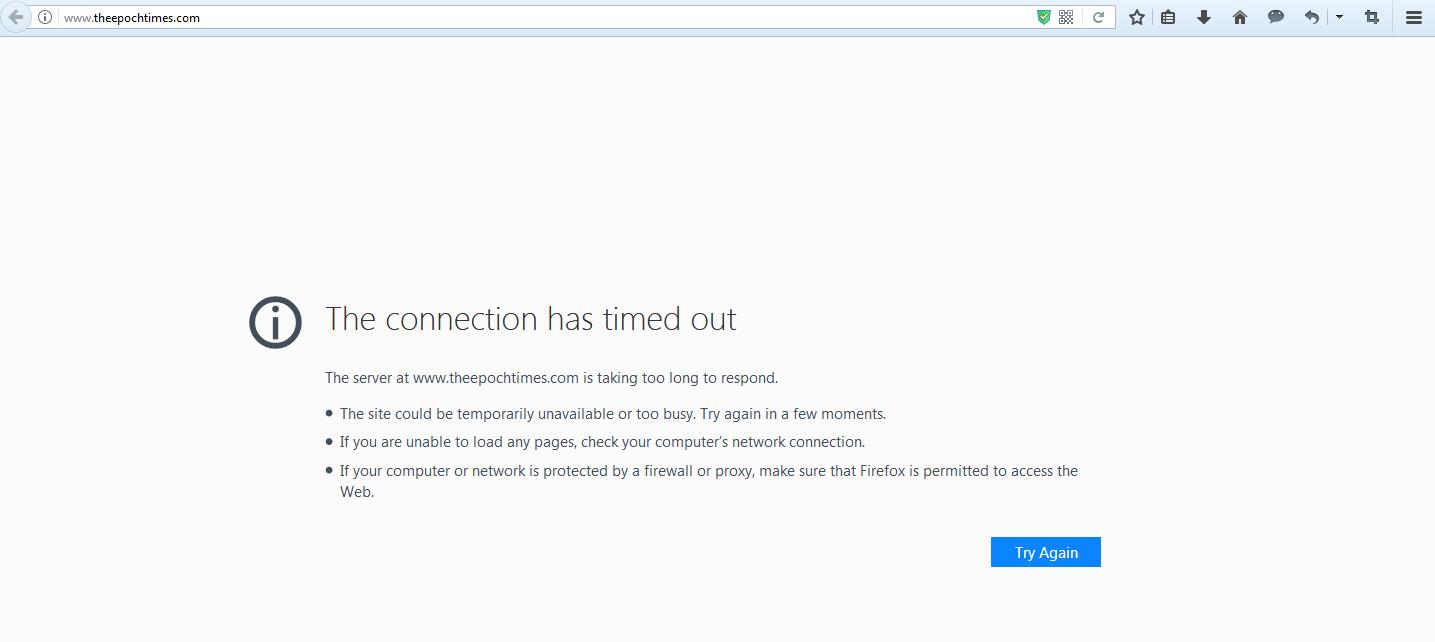 How to Access the Epoch Times with a VPN?
Yes, it is the VPN that many users are using to unblock Epoch Times and the other obstructed websites. VPN, the abbreviation of Virtual Private Network, is surely the best method to access the Epoch Times in China. It plays the role of a middleman between the service you want to access and your visiting device. In this way, the GFW will be fooled into believing that you are not trying to access the blocked content. And as long as the GFW can be penetrated through successfully, you are free to go anywhere you like at will.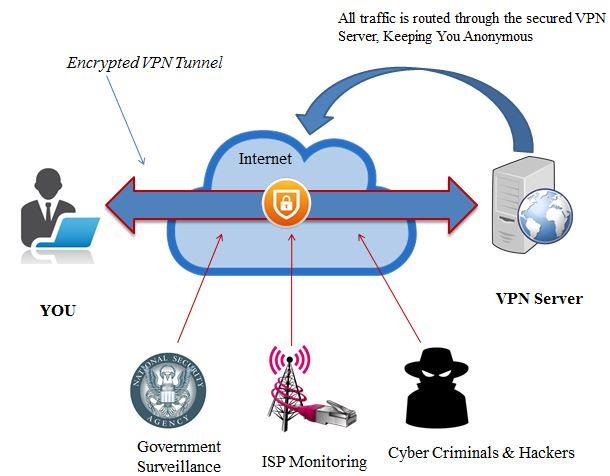 The following steps will guide you how to use a VPN in detail.
Step 1 : Registration and Payment.
You need to select a VPN service provider and register an account on its website. Usually, more than one service plan will be provided, choose the plan that can best satisfy your needs and cost you the least. Next, you need to choose a payment method and fill in the needed information to complete payment. After payment, you will receive an email to confirm the registration with your account information in it.
Step 2: Download and install the VPN client programs.
You may be able to find a link to download and install the VPN client program on your device. The link will lead you to a page where the VPN client programs for different operating systems or devices like Windows VPN, Mac VPN, iOS VPN, Android VPN, Samsung Phone VPN, iPhone/iPad VPN etc. are listed. Choose the client program according to your OS or device and click to download. The installation process is not complex, you can complete the installation easily by just clicking through as the prompts.
Step 3: Run the client program.
After installation, you need to start and set up the client program. First, you may be asked to provide the account information like user name, password, server IP and port which is sent in the confirmation email. Secondly, you need to choose a server as your intermedia. To access Epoch Times, you can choose a US-based server; to unblock a website in UK, you can choose a server located in United Kingdom. Which server is the best, it depends on what the websites or services you want to access. By now, everything has completed. You can access the blocked services or websites at will.
Video Guide Shows You How to Access Epoch Times in China
If you have any questions about VPNs, please live chat with Yoosecurity online expert now.

Best 3 VPNs Review
If you are looking for best VPNs to access Epoch Times, Facebook, Twitter, YouTube, Flickr etc., visit geo-restricted content on such platforms like Netflix and Hulu and protect your privacy on the Internet, the following three VPNs can be the best considerations. They may be not perfect in all aspects, but they all possess certain advantages and benefits that may best satisfy your needs.
#1 – Express VPN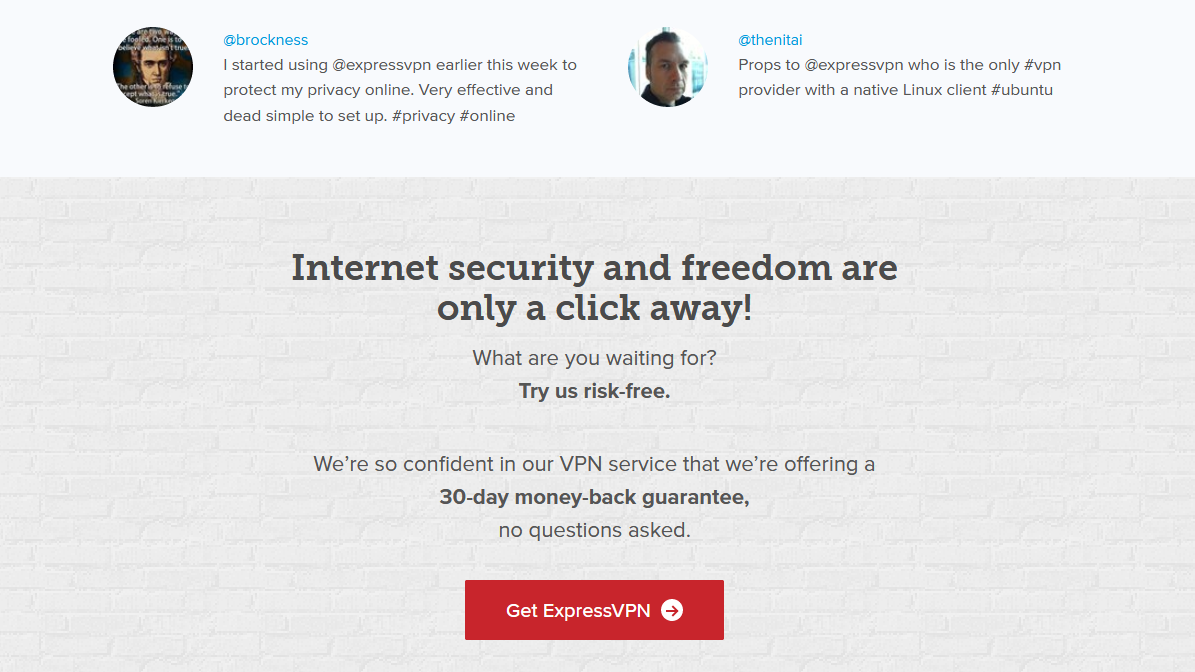 Express VPN can be your first consideration. It is a prominent VPN service that perform well in many aspects. Apart from vast server network all around the world and advanced technology to ensure the safety of your privacy, Express VPN can offer fast VPN plans with significantly competitive prices. You can access the websites as if no VPN is being applied on the system. Besides, it is also a VPN service provider that is trying every effort to improve customer experience. Its VPN service is 30 days money back guaranteed. And the VPN program is user friendly and easy to use.
#2 – NordVPN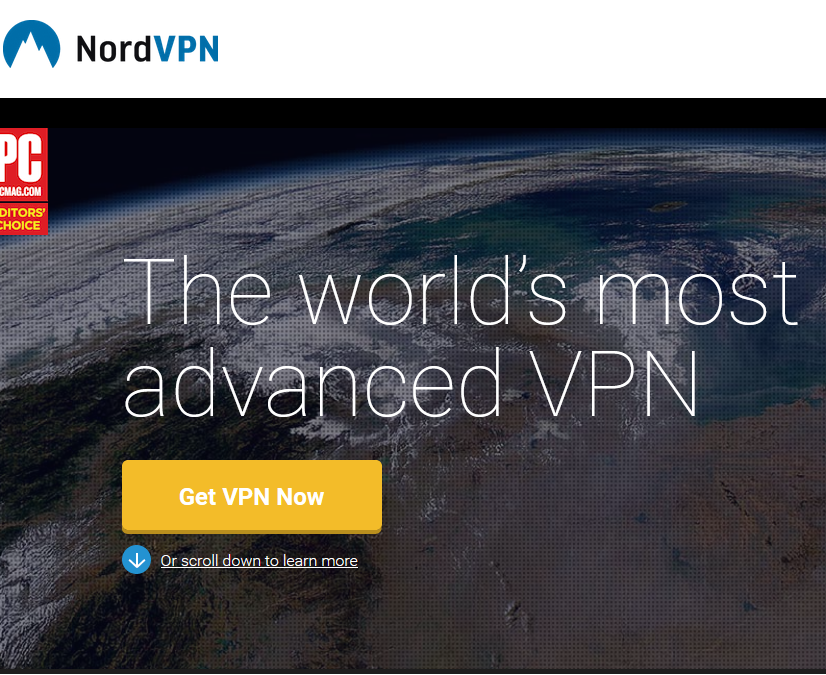 If you are looking for a VPN that can best protect your privacy on the Internet. You can think about NordVPN. NordVPN is a VPN service provider headquartered in Panama. Panama is a country that is regarded as frontline against NSA snooping. Although its VPN service is slightly priced compared with that of the other VPN providers, it does not stop the corporation from becoming one of the best service. They have attracted many customers all over the world because it is treated as one of most reliable VPN services in the industry.
#3 – IPVanish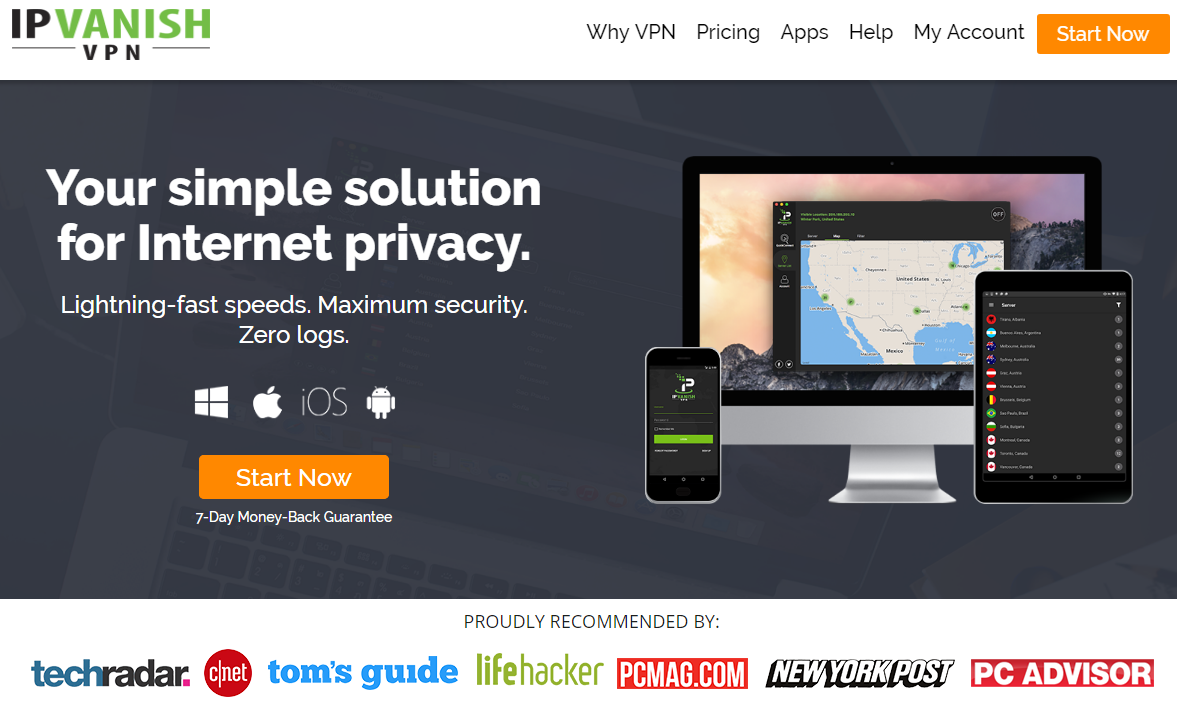 One of the most impressive features of the IPVanish VPN service is the useful tools it includes in its service. IPVanish VPN can best ensure your access to BitTorrent and P2P services smooth and secure. Its cycling IP address feature is amazing and useful. You may think its pricing is a little bit expensive, it can be your best choice considering the wonderful tools and advanced features the service provides.
Kindly Reminder: If you have any question regarding how to Set up VPN on your device, please live chat with our online expert for help.

Published by Tony Shepherd & last updated on October 16, 2017 1:17 am