Hello, I plan to purchase one latest version Apple iPhone so I want to watch Apple iPhone 7 launch event on my Windows7 several days ago to get more information on iOS 10 or new Macs and Apple Watch 2, but I can't as I don't know how can I open live streams on Windows PC. My one of my friends also recommends me to get Apple TV to watch the top and latest Movies and TV shows. So do you have any clues to help me?
Many people especially iFans around the world pay closer attention to live stream of latest iPhone launch event. However, live streams of Apple events are not available for Windows computer and android devices. Even though Apple Inc has claimed that their live streams can only be watched through Safari browser on Mac computer, MacBook Air and iOS device like iPhone and iPad, there are numerous ways to watch Apple's live streams events on Windows PC(Windows 7/8/10), Android device (phone and tablet) and even device based on Linux.
If you want to watch Apple's live stream events on your Mac, iPhone or iPad, you should notice that it requires Safari 6.0.5 or later on OS X v10.8.5 or later; Safari on iOS 7.0 or later. And if you watch live events through Apple TV, you should make sure it's a second or third generation Apple TV with software 6.2 or newer like fourth generation of Apple TV. So if your device is in older version, you are suggested to upgrade the OS version and update the software. On Apple devices, you just open www.apple.com in Safari on your Mac, iPhone or iPad, and then you can watch the live events. On Apple TV, you need to download the free "Apple Events" app to stream it.
If you have a Windows 10 computer, you just need to visit apple.com to view the live streams via Microsoft Edge browser as Apple's live stream video also works well with Microsoft Edge browser. Apple Inc. applies a protocol HTTPS Live Streaming which is only supported by Apple's Safari and Microsoft's Edge, but it doesn't work in Google Chrome or Mozilla Firefox. If you don't like watch live stream events on webpage, you also can install some kind of media players like VLC media palyer which support Apple's live streams and any other live TV shows.
If you don't have Windows 10, but it's based on Windows 7, Windows 8 or Windows 8.1, or if you want to watch the live streams over android phone or tablet, you can first try to download and install some kind of media player like VLC Media Player on your device. VLC media player works well with Windows PC as well android phone and tablet. Secondly, you can try to upgrade your windows system if it's Windows 7, Windows 8, or Windows 8.1 to Windows 10, but update Windows is a complex work and it will take a long time. During the process of updating, there are also many accidences happening, for example, it gets stuck at some update percentage but can't go ahead or Windows can't configure software or applications completely. All these updates problems will just make Windows work worse. Therefore, it's safer to download and install VLC media player or any other media players which support Apple's live streams.
After you download and install VLC Media Player on Windows PC, you run it then click on 'Media' on the top left corner of VLC Media Player's screen, then select 'Open Network Stream', then enter the URL of the live stream. On android phone and tablet, tap the menu button and tap "Stream" after you launch VLC Media Player.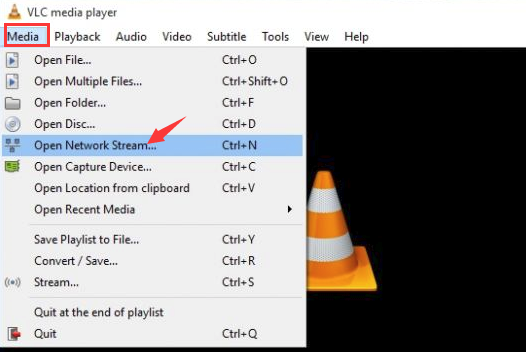 If you have any problems, please contact YooSecurity online tech support, and expert will help get through all processes.

Published by Tony Shepherd & last updated on September 18, 2016 12:22 pm