How can I access websites that blocks IPs that aren't from a given country? It doesn't necessarily have to be free, as long as it's secure and can't be sniffed (i.e. not those free php proxies but something reliable that won't be sniffed).
Description – How to Hide IP Address with a VPN Proxy
You're just trying to check out a website and they've locked you out because you're not living in the right country. It's ridiculous, but luckily you can get around the restrictions with VPN. There's not much you can do to stop ISP logging policies in the near future. You can protest and sign petitions till you're blue in the face, but policy change takes years, and internet service providers will still own the pipes. It'll always be in their best interest to keep the government and law enforcement happy so they can stay in business. But policy aside, using a VPN is the best way to encrypt your internet traffic to keep it private before you send it down the tubes toward your ISP and who knows who else.
Nowadays, VPN is a convoluted term for many things. The main idea with VPNs is to use an underlay Network in order to build a Virtual Overlay network. The underlay is usually the internet or the physical network that is used for packet forwarding. VPN is therefore a general terminology that refers to the different way to build a Virtual network. All Internet Service Providers (ISP) will log the data of your IP address. If you use the VPN then they can only see the connection of your VPN. It won't let anyone spy on your website history.
Moreover, it secures your connection when you use a public Wi-Fi network. As you may or may not know, users on these networks can spy on your browsing history, even if you are surfing HTTPS websites. Virtual Private Networks protect your privacy on public unsecured Wi-Fi connection. VPN, to be simple, will route your IP address to a private address which in other countries or places, so once you link VPN service, your IP address will change. And meanwhile, the data transmission will be encrypted, hackers or other engineers cannot access to these encrypted data.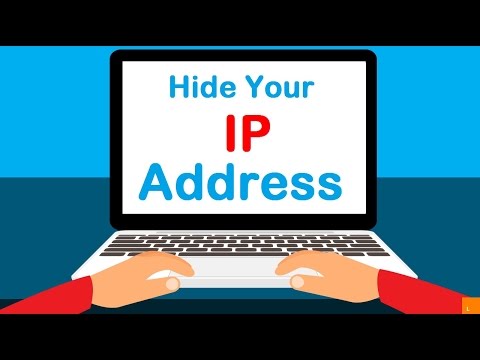 There're several advantages that you can use a VPN service.
1. Security
Change your IP, hide your real location, protect your online security especially when you are using public Wi-Fi, like coffee shop, hotel, airport and other places.
2. Anonymity
No one will know what you do if you connecting to a VPN service. No one will really detect it is you.
3. Unblock any
Internet freedom is all we want, but we are blocked by many websites and apps, especially in some countries, like China, Russia, Brazil and some other countries.
4. Access contents under School Wifi
Most schools block social media and some sensitive websites in school. They are not able to access Facebook, Twitter, Instagram, Kik, Reddit and other platforms. But school cannot block freedom. VPN is a good choice.
Kindly Prompt: If you are confused about how hide your IP address with a VPN proxy? Or have any other questions about VPN, you're welcome to contact our Yoosecurity online technical team by clicking Start Live button bellow:


Why your IP address is banned in some countries?
Many popular websites are only available for specific countries. The reasons for blocking vary and could even be two-way. For one, it could be the site's prerogative not to share content with people from specific countries, whether for legal reasons or because the content is not applicable for another country. Like China, some internet users have been cut off from accessing all foreign websites for around an hour in an unexplained incident that sparked speculation the country's censorship system was being tested or further tightened.

Why do You need a VPN to hide your IP address?
When you walk on the roadside with other bunch of pedestrians, chances are you are going to bump into people, but not everyone will be nice. Someday, somebody with bad intentions might steal something from you if you are there in the wrong place and wrong time. That's exactly how surfing online without a VPN is like. Now surfing the internet with a VPN is like riding in a car- a bullet proof one, or more precisely, an indestructible car. You're not a pedestrian anymore. You are a VIP now. A Virtual Private Network is currently on of the most preferred tools for staying safe from hackers, government spies, ISPs, identity thieves, DDos attacks, account hacking and much more. Usually good VPNs such as Ivacy VPN and Pure VPN employ 256-bit encryption which is next to impossible to breach. And not just that, VPNs are also useful for unblocking geo-restricted websites and downloading torrents anonymously.
The Harmful of VPN (From the expert evaluation)
1. Protect their privacy and anonymity on the internet.
2. The VPN services can strengthen your online connection by keeping the hackers away.
3. The VPN services help you make phone calls using VIP services at cheaper rates.
5. The VPN services help prevent the DDoS attacks in online gaming.
6. The VPN services unblock the region restricted websites, access geographically blocked sites in your country and streaming services. You can watch Netflix, Hulu, Home Box Office, streamed broadcasts and much more if they are not available in your region by simply connecting through a VPN.
7. To secure their internet connection when using public Wi-Fi networks
8. To use BitTorrent and P2P networks anonymously without disclosing their real IP address
Is using VPN legal?
Infect, VPN are not considered illegal in most countries and anyone can go ahead and start using a VPN service. The act of surfing through another IP is legal, and is something even the biggest companies in the world do all the time. VPNs help enable users working at home, on the road, or at a branch office to connect in a secure fashion to a remote corporate server using the Internet. From the users perspective, the VPN is a point-to-point connection between the user's computer and a corporate server. The nature of the intermediate network, the Internet, is irrelevant to the user because it appears as if the data is being sent over a dedicated private link. When used for legal purposes, VPNs are not considered illegal in most countries and anyone can go ahead and start using a VPN service. The act of surfing through another IP is legal, and is something even the biggest companies in the world do all the time. If you however hide behind a VPN service to perform illegal activities, then you're of course violating the law.
How to Set Up Proxy sh Safejumper in IOS, WINDOWS, MAC and ANDROID
Conclusion
Do you know how to hide your IP address with a VPN Proxy? With a virtual private network (VPN) you will be accessing a network that works just like the Internet. You will be using your own Internet access to connect to the VPN, and the VPN in turn will allow you to access blocked websites. To better understand how a VPN works, think of it as a computer that can access the blocked sites you have. You then use your own computer to access that computer remotely. Once you're in, there are no more blocked sites.
P.S. If you are confused and don't know which VPN you should choose or have any other questions about VPN, you're recommended to contact Yoosecurity online expert by clicking Live Chat button bellow.


Published by Tony Shepherd & last updated on February 27, 2017 12:52 pm