Have you been confused by Flash Player Pro and Flash Player? What is the difference between the two software? Have you downloaded and installed the former but was not able to uninstall it? Is it really as good as other players? Is there any risk to use this player pro? If it's malware, is it necessary to uninstall it asap? What if you can't uninstall the software? Is there any other better solution?
The Essence of Flash Player Pro
Flash Player Pro is a fake video or sound player which has been created by some unscrupulous software engineers to earn huge profit. You may be confused the first time you see this software because it has almost the same name as a famous legal software Flash Player. You must be aware that every once in a few days, when you started your computer, a window would pop up to ask you to update your flash player. It's an important software to assist you to browser web sites. If you don't update it for a long time, when you open your web browser, pictures can't be displayed nor videos can be played. You can only see a big X sign on every picture. However, Flash Player Pro has nothing to do with the important Flash Player software. It's thoroughly another software which doesn't have any important functions.
After you installed Flash Player Pro into your computer and ran it, you might be familiar with its interface. The only reason is that this software is only an imitation of some other famous video or sound players. So the interface is almost the same. In fact, it really can play some music files or video files but it's not a good player at all. It can block you running other programs and generate many system errors. This outrage can run automatically after you started your computer. And if you try to uninstall it, nothing can be installed. You just can't find its installation icon no matter in Control Dannel or in its parent folder.
Don't use Flash Player Pro as your frequently-used player since it just plays the role as a malware. Further more, it can cause privacy disclosure such as some of your private photos or videos. On its homepage, it will inform you that it's a free software. Don't be fooled. Maybe the first time you use it, it will be free, as time goes by, it will ask you to become a member otherwise, you can't use it any more. Of course, you can't remove this software either.  Harmful effects of Flash Player Pro can be from many aspects. Once your computer has been infected such virus, you will be painful. Never be hesitating to remove it completely when you encounter such virus.
Tips: Browser hijack virus removal requires professional skills. If you are not confident and don't want to waste your time, you can contact YooCare PC Online Service for help here:

FlashPlayer Pro Screenshot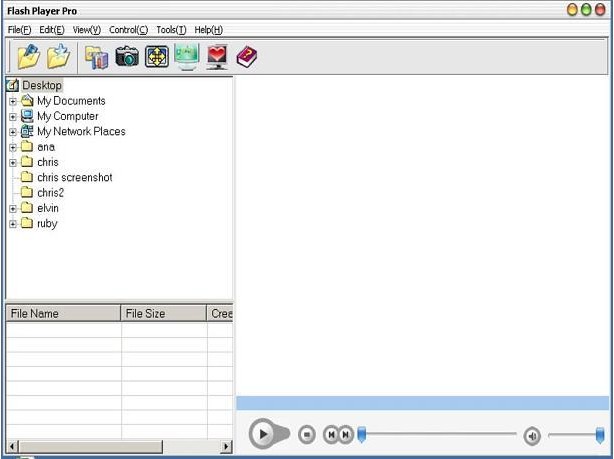 Why Can't Anti-virus Remove or Uninstall Flash Player Pro?
Before we discuss the reason, one thing we should be clear is that, no matter how clever an anti-virus is, it's created by human beings. So it can't be more clever than human beings. From the arising of a virus to human beings finding out the solution to clean the virus, it takes much time. So before an anti-virus can receive the instructions from the anti-virus company to remove the virus, the virus can't be removed unless you remove it manually. Often anti-virus companies need a lot of time to research the strategies to deal with the newly arising viruses. Anti-virus can remove most of common viruses but not including some very smart ones such as Flash Player Pro. And usually anti-virus can't remove all the related files of the virus completely. That's why here we say manual removal is the best solution.
Manually Remove FlashPlayer Pro with Sub-steps
Step 1: Try to plug out the internet cable then restart your computer normally. When you can see the desktop, plug in the cable again. If Protection System virus doesn't pop up, you can continue from step 3. (If it's wireless connection, turn off/on instead of plugging in/out cable)
Step 2: Restart your computer in safe mode with networking. To do this, please keep pressing F8 key before windows launches until you get there shown as below: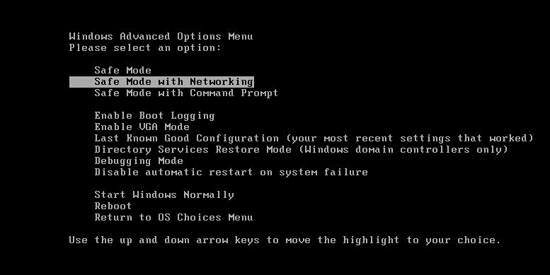 Step 3: Press Ctrl+Alt+Del keys to open the Task manager to stop the progress of Flash Player Pro. Because the name will be changed fast, it will be displayed with different names with random letters.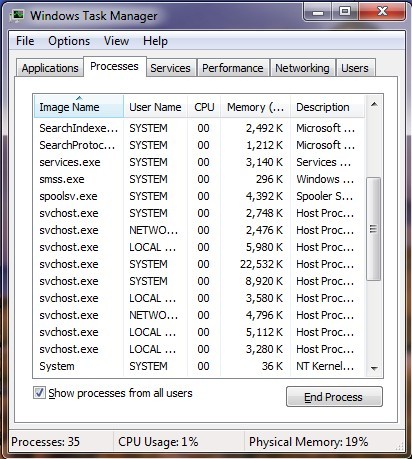 Step 4: Delete all the files related to Flash Player Pro
Login profile in which you are getting Flash Player Pro Fake…
Go to my computer
Then press ALT button once
Go to tools on menu bar
Goth select Folder options…
Click on view tab
Select Show hidden files, folders, and drives
Click OK button
HKCU\Software\Microsoft\Windows\CurrentVersion\Run\Random ( it will be named randomly)
HKLM\Software\Microsoft\Windows\CurrentVersion\Run\Random ( it will be named randomly)
HKLM\SOFTWARE\Microsoft\Windows NT\CurrentVersion\Random ( it will be named randomly)
Video Guide to Remove Registry Entries That is Related to FlashPlayer Pro
Kindly remind: Don't think that this notorious Flash Player Pro will leave your computer as time goes by. And be aware that this fake malware cannot even provide your PC any protection. What it can give to you is only harm and damage. Don't waste even a penny on it. When you realize what it is one day, you will be very remorseful. Never believe those so called free software! Don't download to install those stuffs in your computer. They can not remove the Protection System for you, but bring you much more other virus such as Flash Player Pro, scam virus even fake things. You may not be aware that those so called free software can be another cheater, which will make you gain just more loss. Please don't take a chance to have a try. It's nonsense. There is no free lunch! If you really can't remove it yourself, please find an expert for assistance. This is the best choice.
Anyway: To contact an expert such as YooCare/YooSecurity for professional service will make you at ease if you really don't know how to remove the Flash Player Pro fake thing:


Published by Leo R. Oscar & last updated on June 6, 2013 10:29 am