My file explorer simply keeps crashing when navigating in folders. Everything has worked fine for the first few months on my computer, but in the last week I have had the issue every single time.
Example:
I open up a folder and it immediately goes to one full screen. If I try to move or resize the folder, the folder resizes very small and blinks constantly. Basically it crashes and I have to right click and close File Explorer. And I go to "This PC" and the window that pops up shows all my drives but not how much storage they have left. When I try opening a drive or folder the window and taskbar closes down and reopen after a few seconds. It happens almost every time I try opening a folder.
Do you know how to fix this? Please help.
Why File Explorer Keeps Crashing? How to fix?
File Explorer previously known as Windows Explorer. It is a file manager application that is included with releases of the Microsoft Windows Operating system; it provides a graphical user interface for accessing the file systems. It is also the component of the operating system that presents many user interface items on the monitor such as the taskbar and desktop. Controlling the computer is possible without windows explorer running (for example, the file/ Run command in Task manager on NT-derived versions of windows will function without it, as well commands typed in a command prompt window). It is sometimes referred to as the explorer.exe, or simply Explorer. In that way, why the File Explorer keeps crashing? Upon thorough investigations, we have found out that all the problems may be triggered by incompatible Shell Extensions. Or there are subject folders on your desktop that you keep icons for various programs in. Making those open folders too narrow (which also narrow File Explorer) caused a crash each time you tried to open one. Examination of the minimums pointed to lack of sufficient space for the search box. Whatever happens, your file explorer keeps crashing on your computer because the system error, There is a possibility of an improper update where the new OS has some stuff gone missing. It is therefore suggested to reassure a complete and error free update. For this purpose, access your settings and Refresh your PC to revitalize the missing data.
Manual Guides to fix File Explorer Keeps Crashing:
Please note that you have to log in as an administrator account to operate the following steps. Some programs may lose their function temporarily when you perform disable operations.
Solution 1:
If the cause of the file explorer keeps crashing is the third party handlers of cloud storage integrated with your File explorer. These have the potential to hinder an explorer work properly, as it can be assumed that third party extensions may have compatibility issues with Windows explorer. Check out if you have a similar case of problem. Disable such handlers and see if the problem persists.
Solution 2:
Another notable instance where the File explorer crashes is on Startup. This kind of file explorer crash is most confounding for the user as it leaves the system paralyzed without any desktop screen. Normally, after a login, user gets an error message with the error code 0xc000007b, followed by a blank screen. How could a user take any corrective measures by not accessing menus and settings?
Step 1: Press "Windows+ R" key at the same time and enter "CMD" to run it.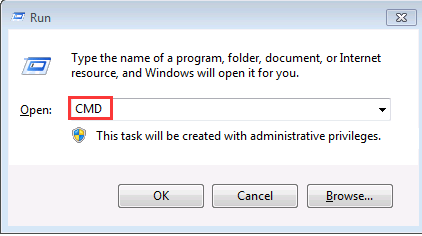 Step 2: Open "Running" window, then enter "sfc /scannow", and run it to perform system scan, and hit Enter to start System File Checker.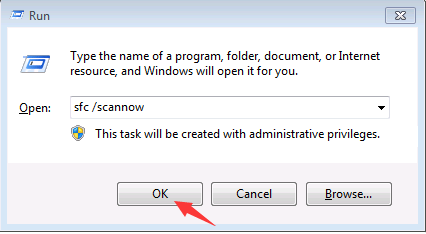 Step 3: This tool will scan your entire system directory and repair the damaged system files.
Step 4: Once the scan finishes, Reboot the computer and login without any error.
Solution 3: Repair your system
Step 1: Press "Windows+ R" key at the same time and enter "CMD" to run it.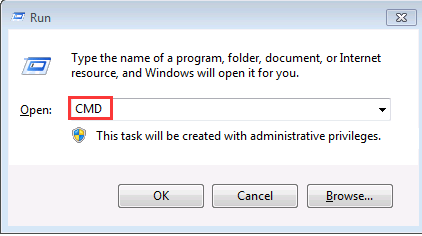 Step 2: Make sure that your window system is belong 32-bit or 64-bit. If it is 32-bit, please enter "for %1 in (%windir%\system32\*.dll) do regsvr32.exe /s %1" command, and press "Enter" key.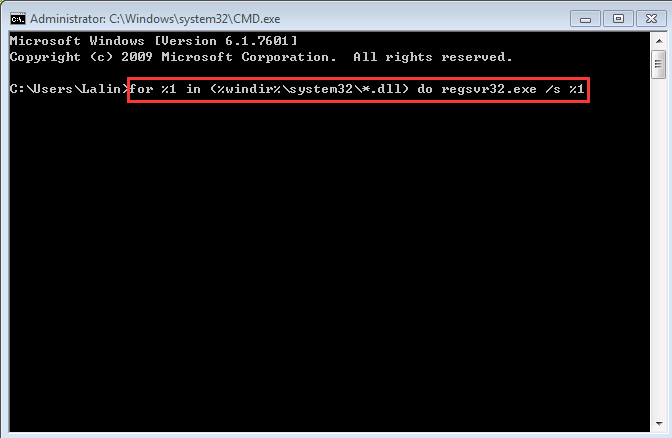 Step 3: You will see the following window, and then began to register system DLL file completely.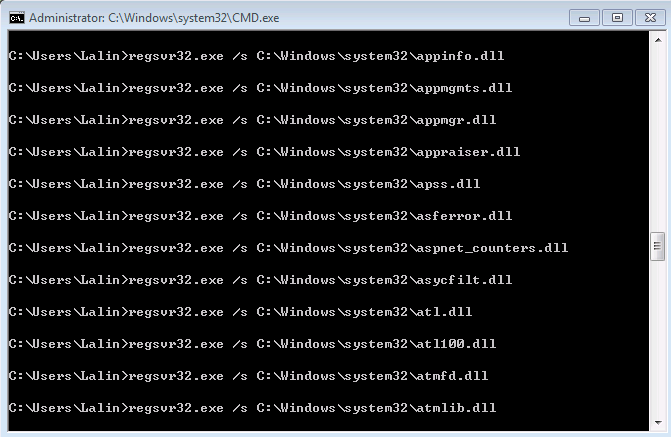 Note: Fix this issue need professional knowledge of computers. If you haven't sufficient expertise in dealing with program files, processes, .dll files and registry entries, it may lead to mistakes damaging your system. If you don't want to waste time playing trial and error with every possible solution for it, welcome to contact Yoocare online Expert. Our professionals will locate the problem and work quickly safe your computer.

Published by Tony Shepherd & last updated on January 24, 2017 8:19 am