Get a web site www.eventforyous.com with a Facebook log in interface and it confuses you to input ID and Password to log in your Facebook account? Be careful! Don't be fooled. One of the victims said:"well i was on Facebook and my friend posted something and it said 'i can't believe what you did in this viedo it's so sad' and it had a link to eventforyous.com." Clicked on a link of www.eventforyous.com and i am just realizing its a browser hijacker, how do i remove it?

www.eventforyous.com explanation
www.eventforyous.com is such an ordinary web site that no one would consider it as a corrupted URL with browser hijack virus and full of swindle. In fact, before computer users get such virus infection, they might receive a message from their Facebook account. The content of the message may like this "hah, I can't believe what u did in this video, its so stupid, its all over Facebook! Go here remove thee spaces —-> www.eventforyous.com", most of users would think okay then click the link to open the site. But it has a log in for Facebook. But if you input to log in, you will redirect to YouTube  and you can't find the video.
Watch out! Please don't open the link to log in your Facebook account. That is not the real Facebook web site. It's pretend as Facebook to cheat you into reveal your account information. It's very dangerous. The hackers behind will have your personal information to achieve their ulterior purpose. Once you have received the message on Facebook, just ignore it and don't be curious to open it and take a chance. This link is already redirected by hijack virus. On www.eventforyous.com, there are all kinds of viruses and taps waiting for you. It will secretly transfer unknown root-kit or malware to your computer without your notice. And ransomware and fake spyware will scam you money. If unfortunately have already get such virus infected, don't try to remove it by running a software program since no anti-virus can remove it now. Manual removal is necessary to get rid of this web browser hijack virus.
If feel nervous and don't have much knowledge to kick the virus out from your computer, please contact YooSecurity for professional PC online services here:


A picture of eventforyous.com browser hijacker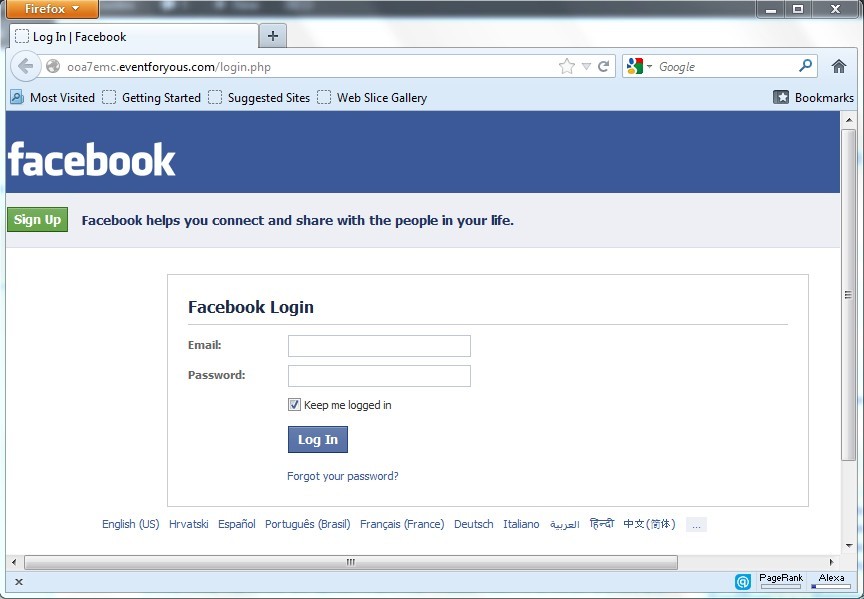 Key sentences to judge if your computer has been infected with www.eventforyous.com Redirect Virus
A. Your computer is something not normal as usual such as running very slowly.
B. When you open the Task Manager, you can find some strange progress which you never found before.
C. Every time you open your browser, you are redirected to some odd web pages.
D. Your browser runs more and more slowly.
E. It always pops up some irritating advertisements even if you don't want.
F. The site will tell you to do some ridiculous things.
A victim tried to search for help online like this:
So i was on Facebook and this kid messaged me and said "haha i cant believe whaaat u did in this videeoooo its sooo stupiddd its all over Facebook!!!!! gooo here remove thee spacesss —-> www .eventforyous .com" and i was like ok… so i went to the website it had a log in for Facebook and then it took me to Youtube and i cant find the video of myself and idk what is going on!!!! HELP ME PLEASE
Obviously, his computer has already get infected www.eventforyous.com redirect virus. And he has already been stuck on how to remove it from his computer. It really will make you headache once get such virus infection. Don't think changing your password of your Facebook account is enough to save your computer and your personal information. Unless you remove it from your computer, it's not safe to use your computer again. Some people may think now that it's just a mischief because it just redirects them to YouTube and nothing bad happened. Don't be naive, this virus isn't visual. Please bare in mind. Don't give any chance to it to stay in your computer even for one minute!
I have gotten messages off of Facebook from my friends saying that they couldn't believe i done something in a video and I'm wanting to get it off not sure what it is though?
Best Way to Remove www.eventforyous.com Redirector Step by Step?
Step 1: Press CTRL+ALT+DEL or CTRL+SHIFT+ESC. Open the Windows Task Manager.
If that didn't work, try another way. Press the Start button and click on the Run option. This will start the Run tool. Type in Taskmgr and press OK. This should start the Windows Task Manager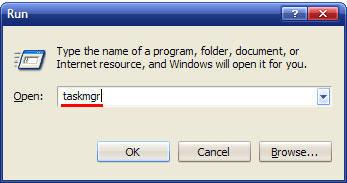 Step 2: Within the Windows Task Manager click on the Processes tab. Find the process by name. random.exe. Then scroll the list to find required process. Select it with your mouse or keyboard and click on the End Process button. This will kill the process.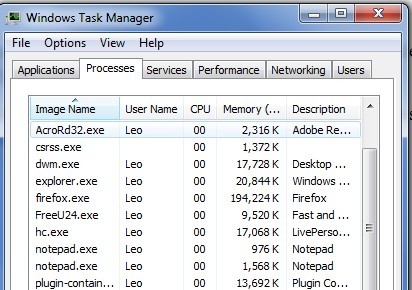 Step 3: Delete malicious registry entries related to www.eventforyous.com browser hijacker virus.
HKEY_LOCAL_MACHINE\SOFTWARE\Microsoft\Active Setup\Installed Components\random.exe
HKEY_LOCAL_MACHINE\SOFTWARE\Microsoft\Windows\CurrentVersion\run\random.exe
HKEY_CURRENT_USER\Software\Microsoft\Installer\Products\794MNBX512"(Default)"="1?
HKEY_CURRENT_USER\Software\Microsoft\Windows\CurrentVersion\Uninstall\"UninstallString" = "'%AppData%\[RANDOM]\[RANDOM].exe" -u
HKEY_CURRENT_USER\Software\Microsoft\Windows\CurrentVersion\Uninstall\"ShortcutPath" = "'C:\Documents and Settings\All Users\Application Data\SWL9543I.exe" -u'"
HKEY_CURRENT_USER\Software\Microsoft\Windows\CurrentVersion\RunOnce "3ATIUOS762" = "'C:\Documents and Settings\All Users\Application Data\A9OIKB2.exe'
Step 4?Remove malicious files of www.eventforyous.com virus
C:\WINDOWS\assembly\GHD_64\Desktop.ini
C:\Windows\assembly\GHD_32\Desktop.ini
C:\WINDOWS\system32\PhDDR.exe
Video of Key Steps on How to Modify or Change Windows Registry:
Got on Facebook and had a message from a friend about this? As what you can see, www.eventforyous.com is really a very horrible virus which can finally destroy your computer system. And please don't consider auto delete method since there is no such anti-virus can really remove eventforyous virus completely. Don't download free software to take a chance. This can only waste your time and bring in much more viruses. All the instructions above are prepared for those who have much computer knowledge and are familiar with this kind for virus. Before you start to do the removal work, please consider it seriously. On the other hand, all the instructions above aim at the common infection situation. As for www.eventforyous.com, there are many variables according to different computers. What's worse, as time goes by, www.eventforyous.com browser hijacker may start its variation. Just like what is mentioned above, this virus infection is a cascaded infection. The related files may be changed. Unless you have much knowledge about this virus, it's very hard for you to do the removal work.
Note: I have been hacked by the www.eventforyous.com site and i don't know how to get rid of it can you help me? If you failed to remove this virus with the method above, please consult YooSecurity certified professionals to remove it completely.

Published by Tony Shepherd & last updated on November 26, 2012 9:14 am