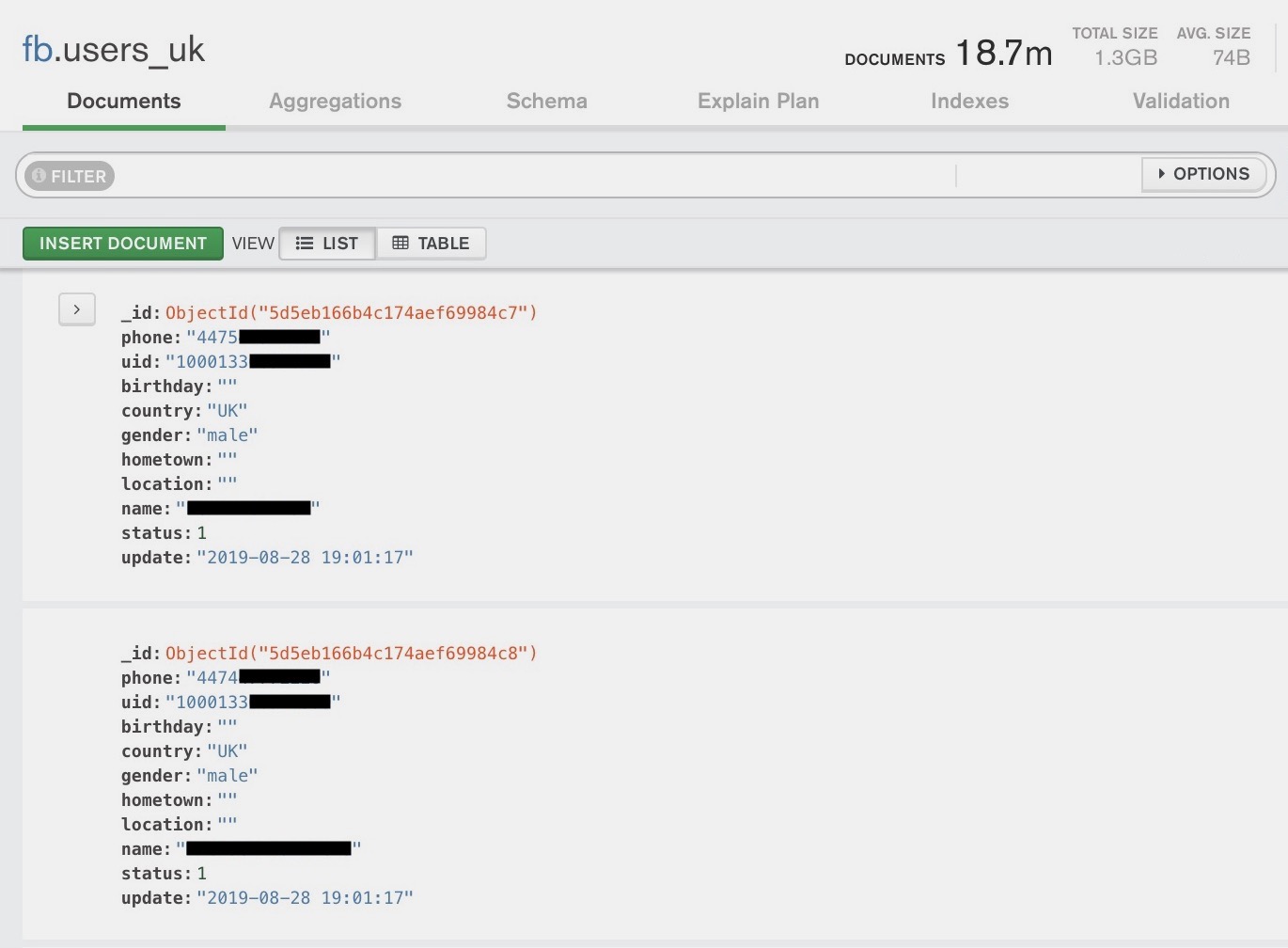 Although Facebook says it will take privacy more seriously, its continuous privacy scandals still shake many users' confidence. According to a report, hundreds of millions of Facebook users' phone numbers were exposed in an open online database.
The exposed server contained more than 419 million records over several databases on users across geographies, including 133 million records for users in the US, 18 million records of users in the U.K., and more than 50 million records on users in Vietnam. Each record contains the Facebook user's ID, which is a unique digit attached to each account, and phone numbers, as well as the gender and geographical locations.
The server was not password protected, meaning anyone could access the databases.
Facebook confirmed the report and said it was investigating when and by whom the database was compiled. A spokeswoman for the company also claimed that the number of accounts so far confirmed was around half of the reported 419 million, because the 419 million records contained duplicates. But questions remain as to exactly who scraped the data, when it was scraped from Facebook and why.
Published by Tony Shepherd & last updated on September 6, 2019 8:39 am