What is F-Secure FREEDOME VPN? FREEDOME is a simple yet powerful online privacy and security app for all your desktop and mobile devices. When you surf the Internet, data collection companies track your online activities and sell your data to advertisers. FREEDOME blocks these tracking attempts so you can browse anonymously and undisturbed.
FREEDOME scans for malware, tracking cookies and other online threats. You're protected from harmful sites, trackers and apps that want to forward your data without you knowing about it.
Choose where you want your IP address to be shown from about 30 available virtual locations. Changing your location is useful when you want to optimize your connection, add an extra layer of privacy, or access your favorite online services when you're away from home.
FREEDOME creates a secure, encrypted connection from you and your device to the F-Secure Cloud. It protects your connection in a WiFi network by making your data unreadable for outsiders. It even prevents anyone from changing your data or hijacking your network traffic.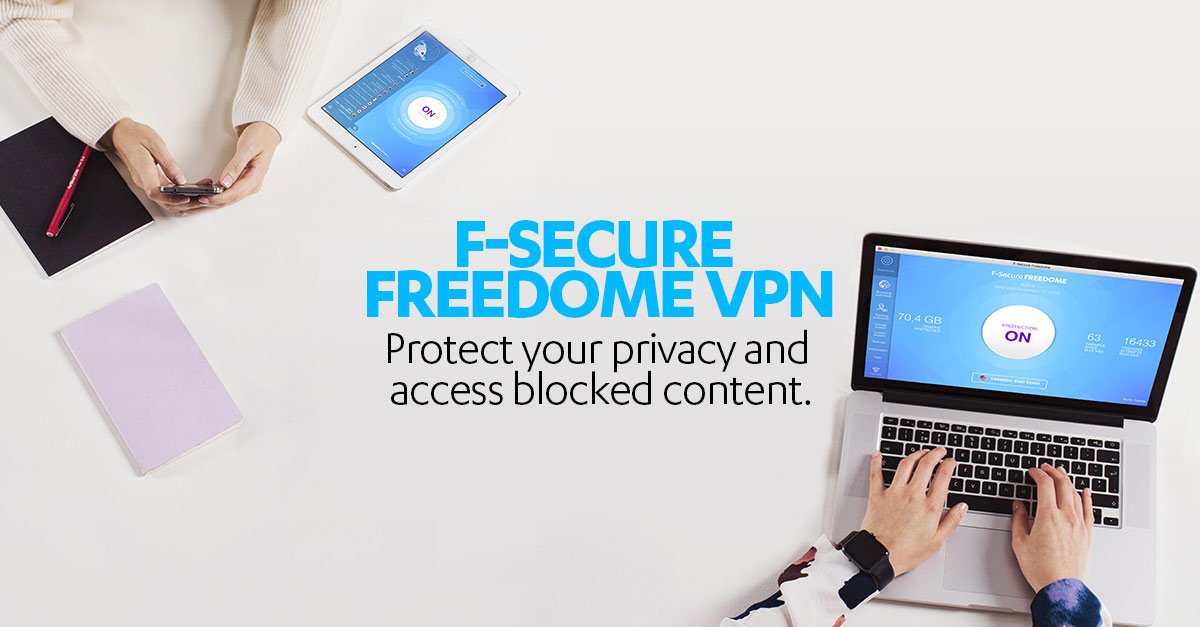 Published by Tony Shepherd & last updated on January 29, 2019 8:57 am