ESET has over 30 years' experience in protecting people from online threats. It protects your family pictures, data and devices. and keep your company data safe. You can explore online with confidence by using ESET's all-in-one security solution. ESET provides such advanced and effective features as Antivirus, Antispyware, Anti-Theft, Anti-Phishing, Personal Firewall, Antispam, Parental Control, Social Media Scanner, Exploit Blocker, Advanced Memory Scanner, Vulnerability Shield, Botnet Protection. ESET has different products and plans for different people, like Smart Security, Internet Security, NOD32 Antivirus for Windows PC, Cyber Security Pro and Cyber Security for Mac, Mobile Security and Parental Control for Android. Take Smart Security for example, it runs quietly in the background while its powerful technology protects you from the latest internet threats, malware and browser and application attacks. The advanced ESET features such as Firewall and Anti-phishing provide a powerful defense against identity theft, while Anti-Theft offers options to track a missing or stolen device while protecting your personal information. The Parental Control and Cybersecurity Education modules help you add additional layers of safety to your online experience. ESET is based in Bratislava, Slovakia, and has regional offices in North America, South America, Europe and Asia, supporting a sales presence in 180 countries worldwide.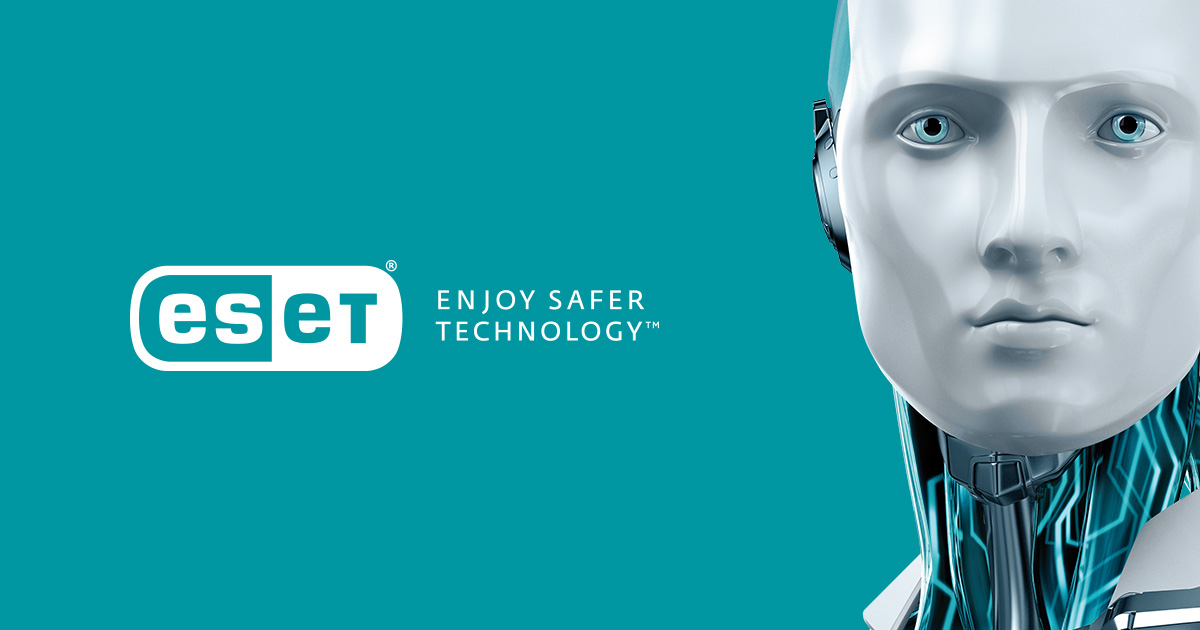 1. ESET Products  for Windows
Smart Security Premium SPECIAL OFFER – SAVE $20
1 device/1 Year $79.99 $59.99 SAVE $20
1 device/2 Year $119.99 $99.99 SAVE $20
1 device/3 Year $159.98 $139.98 SAVE $20
Internet Security SPECIAL OFFER – SAVE $10
1 device/1 Year $59.99 $49.99 SAVE$10
1 device/2 Year $89.99 $79.99 SAVE$10
1 device/3 Year $119.98 $109.98 SAVE$10
Basic NOD32 Antivirus
1 device/1 Year $39.99
1 device/2 Year $79.98 $59.99 SAVE$19.99
1 device/3 Year $119.97 $79.98 SAVE$39.99
2. ESET Products for macOS
ESET Cyber Security Pro SPECIAL OFFER – SAVE $10
1 device/1 Year $59.99 $49.99 SAVE$10
1 device/2 Year $89.99 $79.99 SAVE$10
1 device/3 Year $119.98 $109.98 SAVE$10
ESET Cyber Security
1 device/1 Year $39.99
1 device/2 Year $79.98 $59.99 SAVE$19.99
1 device/3 Year $119.97 $79.98 SAVE$39.99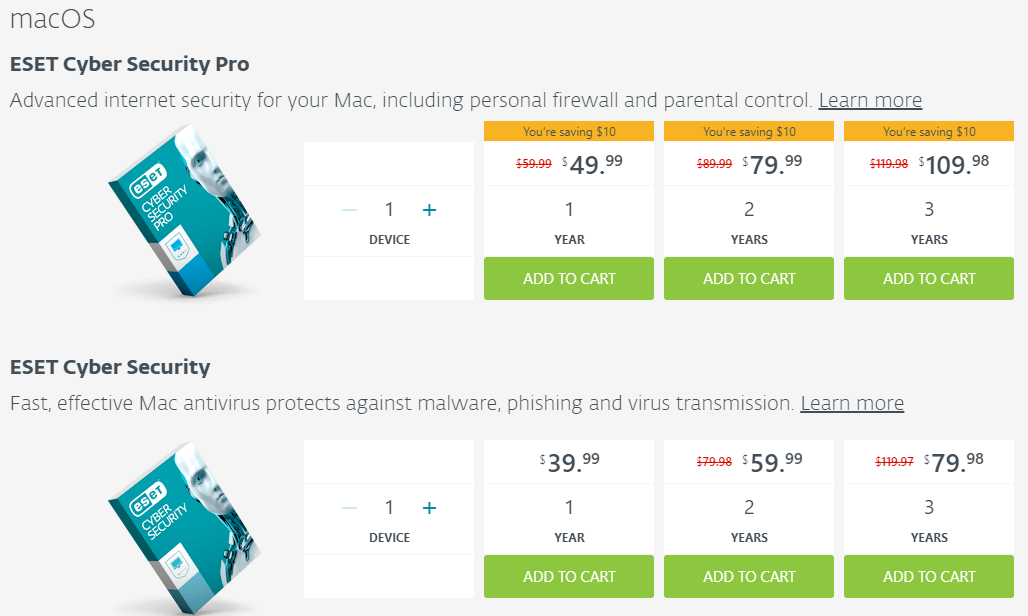 3. ESET Products for Mobile
ESET Mobile Security
1 device/1 Year $14.99
1 device/2 Year $29.98 $22.49 SAVE $7.49
1 device/3 Year $44.97 $29.98 SAVE $14.99
ESET Parental Control
1 device/1 Year $29.99
1 device/2 Year $59.98 $44.99 SAVE $14.99
1 device/3 Year $89.97 $59.98 SAVE $29.99
Features of ESET's Products for Windows PC
Antivirus and Antispyware: Provides proactive protection against all types of online and offline threats, and prevents malware spreading to other users
Anti-Phishing: Prevent attempts to acquire sensitive information such as usernames, passwords, or banking and credit card details by fake websites
Gamer Mode: Switches to silent mode if any program is run in full screen – no popups.
Exploit Blocker: Blocks attacks specifically designed to evade antivirus detection.
UEFI Scanner: protects from threats that attack your computer on a deeper level, even before the start of Windows
Cloud-powered scanning: speeds up scans by whitelisting safe files based on file reputation database
Small system footprint: leaves more power to programs you use daily and extends the lifetime of hardware
Script-based attack protection: detects malicious Windows PowerShell scripts and JavaScript attacks vis your web browser
Ransomware Shield: blocks malware that tries to lock you out of your own data.
Free Support in Local Language: receive free email and telephone support in your local language, anywhere you are.
License manager: allows you to manage your connected devices and licenses via my.set.com platform
Banking and Payment Protection: Keeps your money safe with a special secured browser for online shopping and payment gateways. Automatically protects you on internet banking sites.
Personal Firewall: Prevent hackers from gaining access to your computer and stay invisible to other users in public Wi-Fi networks.
Antispam: Effectively filters out spam on user's endpoint device and scans all incoming emails for malware
Network Attack Protection: in addition to Personal Firewall, automatically protects your computer from malicious network traffic, blocking threats revealed by dangerous traffic patterns.
Botnet Protection: Protects against infiltration by botnet malware and prevents spam and network attacks launched from the endpoint machine.
Parental Control: Block unwanted internet content by categories or individual websites and keep your kids safe online.
Webcam Protection: Alerts you to processes and application that try to access your webcam, and lets you block them.
Connected Home Monitor: Blocks Wi-Fi network threats by shielding your home router, and showing you who's connected to it. plus, tests your smart devices for vulnerabilities.
Anti-Theft (Windows only feature): helps you track and locate your laptop in case it goes missing as a result of a loss or theft.
Password Manager: lets you safely store and prefill your passwords – on Windows, macOS, Android and iOS.
Secure Data: Encrypt files and removable media, such as USB Keys.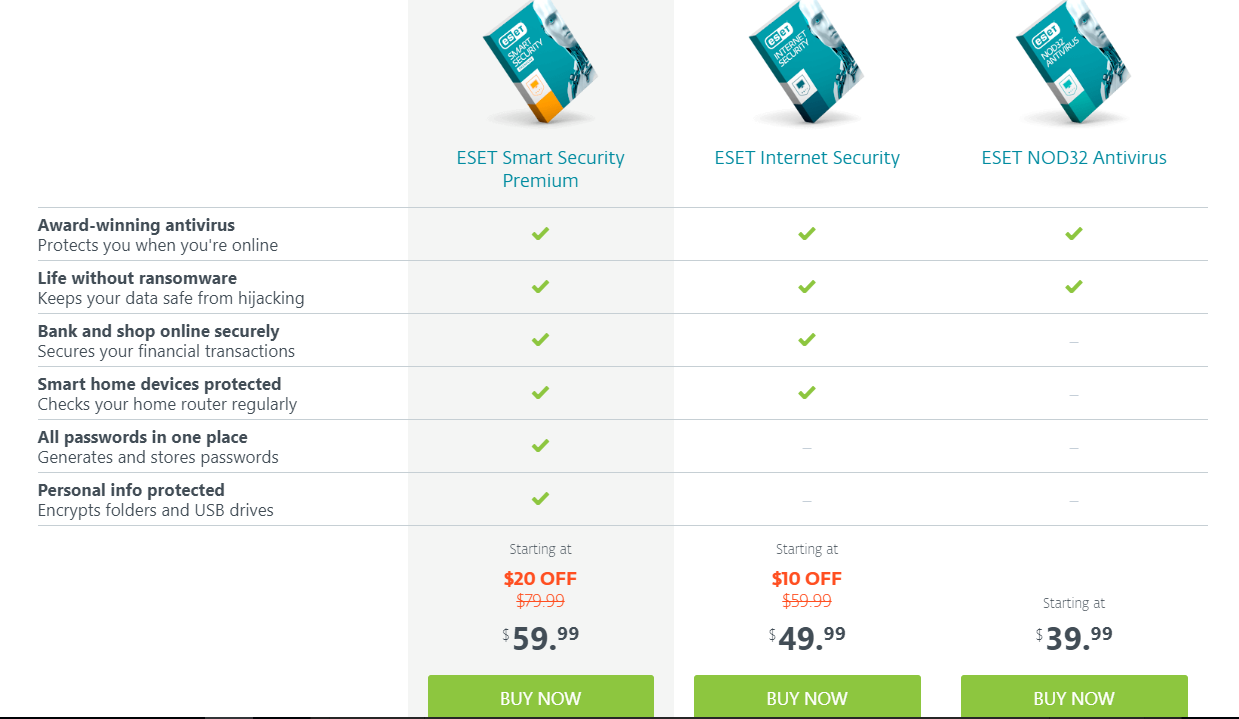 ESET leading-edge technology: Continually Developing Leading-edge Protection
1. UEFI Scanner
ESET is the first internet security provider to add a dedicated layer into its solution that protects the Unified Extensible Firmware Interface (UEFI). ESET UEFI Scanner checks and enforces the security of the pre-boot environment that is compliant with the UEFI specification. It is designed to monitor the integrity of the firmware and if modification is detected, it notifies the user. UEFI is a standardized specification of the software interface that exists between a device's operating system and its firmware, replacing Basic Input/Output System (BIOS) used in computers since the mid-1970s. Thanks to its well-documented layout, UEFI is easier to analyze and parse thus allowing developers to build extensions for the firmware. However, this also opens the door for malware developers and attackers who can infect the UEFI with their malicious modules.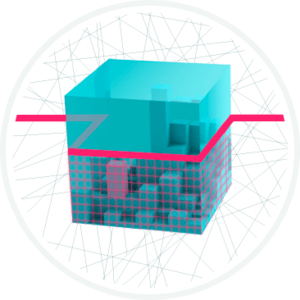 2. DNA detections
Detection types range from very specific hashes to ESET DNA detections, which are complex definitions of malicious behavior and malware characteristics. While the malicious code can be easily modified or obfuscated by attackers, the behavior of objects cannot be changed so easily. ESET DNA detections are designed to take advantage of this principle.
ESET behavioral genes are used to construct DNA Detections, which are used to assess potentially suspect code, whether it's found on the disk or in the running process memory. Additionally, our scanning engine extracts many discriminator genes, which are used for anomaly detection: anything which does not look legitimate is potentially malicious. Depending on the adjustable threshold level and matching conditions, DNA Detections can identify specific known malware samples, new variants of a known malware family or even previously unseen or unknown malware which contains genes that indicate malicious behavior. In other words, a single well-crafted DNA behavioral description can detect tens of thousands of related malware variants and enable our antivirus software not only to detect malware that we already know about, or have seen before, but also new, previously unknown variants.
We perform deep analysis of the code and extract "genes" that are responsible for its behavior. We use these to construct ESET DNA detections, which are used to assess potentially suspect code, whether found on the disk or in the running process memory.
DNA detections can identify specific known malware samples, new variants of a known malware family or even previously unseen or unknown malware which contains genes indicating malicious behavior.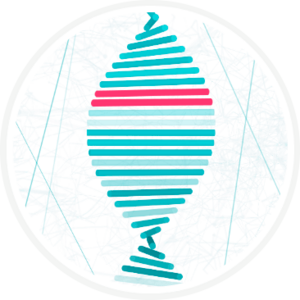 3. Machine Learning
ESET has developed its own in-house machine learning engine, dubbed ESET Augur. It uses the combined power of neural networks (such as deep learning and long short-term memory) and a handpicked group of six classification algorithms. This allows it to generate a consolidated output and help correctly label the incoming sample as clean, potentially unwanted or malicious.
The ESET Augur engine is fine-tuned to cooperate with other protective technologies such as DNA, sandbox and memory analysis as well as with the extraction of behavioral features, to offer the best detection rates and lowest possible number of false positives.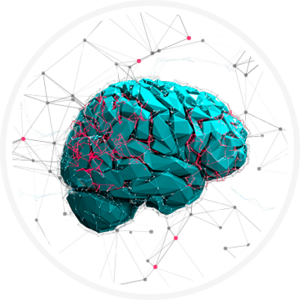 4. ESET LiveGrid
The simplest way to provide protection using a cloud system is by exact blacklisting using hashing. This works well for both files and URLs, but it is able to block only objects that match the hash exactly. This limitation has led to the invention of fuzzy hashing. Fuzzy hashing takes into consideration the binary similarity of objects, as similar objects have the same or a similar hash.
ESET has moved fuzzy hashing to the next level. We do not perform hashing of data but hashing of the behavior described in DNA Detections. Using DNA hashing, we are able to block thousands of different variants of malware instantly.
5. Cloud Malware Protection System
The ESET Cloud Malware Protection System is one of several technologies based on ESET's cloud-based system, ESET LiveGrid. Unknown, potentially malicious applications and other possible threats are monitored and submitted to the ESET cloud via the ESET LiveGrid Feedback System. The samples collected are subjected to automatic sandboxing and behavioral analysis, which results in the creation of automated detections if malicious characteristics are confirmed. ESET clients learn about these automated detections via the ESET LiveGrid Reputation System without the need to wait for the next detection engine update. The mechanism's turnaround time is typically under 20 minutes, which allows for effective detection of emerging threats even before regular detections are delivered to users' computers.
Providing instant blacklisting to users is not the only purpose of the ESET Cloud Malware Protection System. If a user decides to participate in the sample submission process, whenever a new sample with questionable reputation is identified it is sent to ESET for deep analysis. To make use of the full potential of the Cloud Malware Protection System, users should also enable the ESET LiveGrid Feedback System, which allows us to collect any suspicious samples with questionable reputations in order to conduct deep analysis.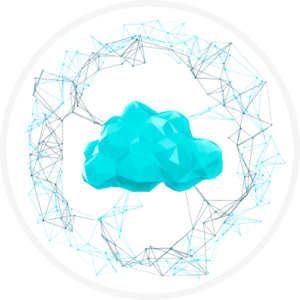 6. Reputation & cache
When inspecting an object such as a file or URL, before any scanning takes place our products check the local cache (and ESET Shared Local Cache, in the case of ESET Endpoint Security) for known malicious or whitelisted benign objects. This improves scanning performance. Afterwards, our ESET LiveGrid® Reputation System is queried for object reputation (i.e. whether the object has already been seen elsewhere and classified as malicious or otherwise). This improves scanning efficiency and enables faster sharing of malware intelligence with our customers. Applying URL blacklists and checking reputation prevents users from accessing sites with malicious content and/or phishing sites.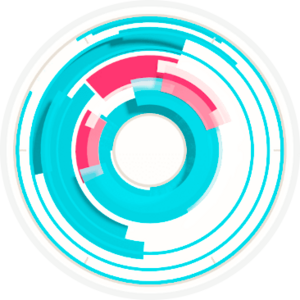 7. Behavioral Detection and Blocking – HIPS
ESET's Host-based Intrusion Prevention System (HIPS) monitors system activity and uses a pre-defined set of rules to recognize suspicious system behavior. When this type of activity is identified, the HIPS self-defense mechanism stops the offending program or process from carrying out potentially harmful activity.
Users can define a custom set of rules to be used instead of the default rule set; however this requires advanced knowledge of applications and operating systems.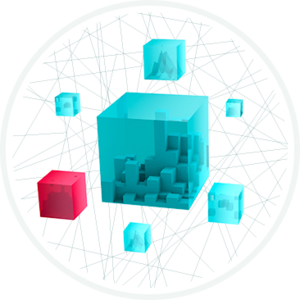 8. In-product Sandbox
Today's malware is often heavily obfuscated and tries to evade detection as much as possible. To see through this and identify the real behavior hidden underneath the surface, we use in-product sandboxing. With the help of this technology, ESET solutions emulate different components of computer hardware and software to execute a suspicious sample in an isolated virtualized environment.
The in-product Sandbox allows us to extract behavioral metadata that we are utilizing in our DNA Detections. Malware can try to evade detection by obfuscating its code base. With a sandbox, we work to see through this obfuscation to target the real behavior of the malware. Throughout this entire process, we use binary translations to keep the in-product sandboxing lightweight and avoid slowing down the machine. We implemented this technology in our solutions in 1995 and have been improving it ever since.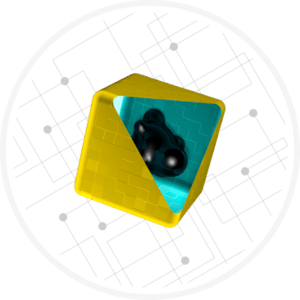 9. Advanced Memory Scanner
Advanced Memory Scanner is a unique ESET technology which effectively addresses an important issue of modern malware – heavy use of obfuscation and/or encryption. To tackle these issues, Advanced Memory Scanner monitors the behavior of a malicious process and scans it once it decloaks in memory.
These malware protection tactics, often used in run-time packers and code protectors, cause problems for detection approaches which employ unpacking techniques such as emulation or sandboxing. What's more, whether checking is done using an emulator or virtual/physical sandboxing, there is no guarantee that during analysis the malware will display malicious behavior that will allow it to be classified as such.
Malware can be obfuscated in such a way that not all execution paths can be analyzed; it can contain conditional or time triggers for the code; and, very frequently, it can download new components during its lifetime. To tackle these issues, Advanced Memory Scanner monitors the behavior of a malicious process and scans it once it decloaks in memory. This complements the more traditional functionality of pre-execution or on-execution proactive code analysis.
Whenever a process makes a system call from a new executable page, Advanced Memory Scanner performs a behavioral code analysis using ESET DNA detections. Thanks to implementation of smart caching, Advanced Memory Scanner doesn't cause any noticeable deterioration in processing speeds.
Moreover, some new malicious code now operates "in-memory only," without needing persistent components in the file system that can be detected conventionally. Only memory scanning technology, such as ESET Advanced Memory Scanner, can discover these attacks.
10. Exploit Blocker
While ESET's scanning engine covers exploits that appear in malformed document files and Network Attack Protection targets the communication level, the Exploit Blocker technology blocks the exploitation process itself.
Exploit Blocker monitors typically exploitable applications (browsers, document readers, email clients, Flash, Java, and more) and instead of just aiming at particular CVE identifiers it focuses on exploitation techniques. When triggered, the behavior of the process is analyzed and, if it is considered suspicious, the threat may be blocked immediately on the machine.
This technology is regularly updated as new methods of detection are added to cover the latest exploitation techniques. Exploit Blocker adds another layer of protection, one step closer to attackers, by using a technology that is completely different from detection techniques that focus on analyzing malicious code itself.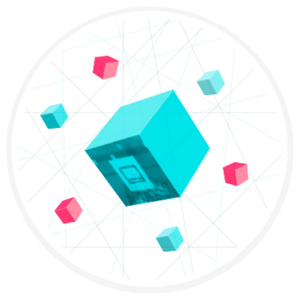 11. Ransomware Shield
ESET Ransomware Shield is an additional layer protecting users from ransomware. This technology monitors and evaluates all executed applications based on their behavior and reputation. It is designed to detect and block processes that resemble the behaviors of ransomware.
The technology is activated by default. If ESET Ransomware Shield is triggered by a suspicious action, then the user will be prompted to approve/deny a blocking action. This feature is fine-tuned to offer the highest possible level of ransomware protection together with other ESET technologies including Cloud Malware Protection System, Network Attack Protection and DNA Detections.
12. Network Attack Protection
Network Attack Protection is an extension of firewall technology that improves detection of known vulnerabilities on the network level. It constitutes another important layer of protection against spreading malware, network-conducted attacks and exploitation of vulnerabilities for which a patch has not yet been released or deployed.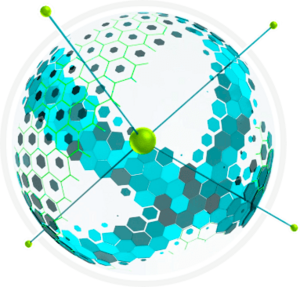 13. Botnet Protection
ESET's Botnet Protection is proven to successfully detect malicious communication used by botnets, and at the same time identify the offending processes. ESET's Network Detections extend Botnet Protection technology to address general problems associated with network traffic analysis. They allow for faster and more flexible detection of malicious traffic. Industry standard signatures like Snort or Bro allow detection of many attacks, but ESET Network Detections are specifically designed to target network vulnerabilities, exploit kits, and communication by advanced malware in particular.
The ability to perform network traffic analysis on endpoints has additional advantages. It allows us to identify exactly which process or module is responsible for malicious communication, allows action to be taken against the identified object, and sometimes even allows the communication's encryption to be bypassed.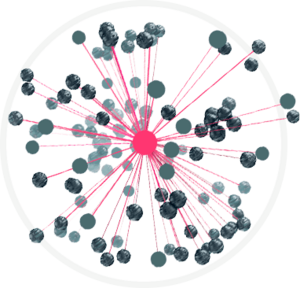 14. Threat Intelligence (ETI)
ESET Threat Intelligence (ETI) helps businesses adapt to a world where cybersecurity threats are often targeted and stealthy. By offering information gathered from more than 100 million sensors, this service provides organizations with a better overview of the threat landscape, helps them to predict and prevent attacks before they happen and offers data for a more efficient incident diagnosis in the post-attack phase. This unique knowledge strengthens not just the security of the business itself, but can be used to protect the end users as well. Based on the needs of the organization, ESET systems and experts can generate custom botnet reports, targeted malware reports based on YARA rules, or phishing reports. All of these options can be seamlessly integrated into existing SIEM tools via real-time data feeds in STIX/TAXII format.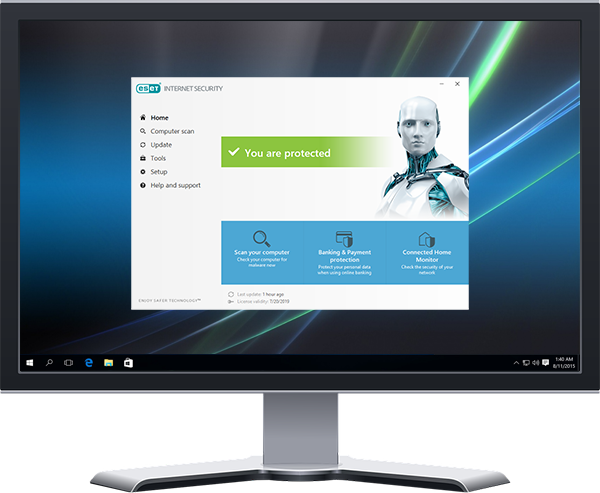 Video Guides ESET Review – Pioneer of Antivirus Protection
Summary
ESET is one of the few security vendors able to provide a high level of protection based on more than 25 years of research. This allows us to stay ahead of malware, constantly evolving our technologies to go beyond the use of standard, static signatures. Our unique combination of endpoint based and cloud-augmented technologies provides the most advanced security against malware on the market. ESET protects your computer with NOD32 Antivirus. ESET keeps you safe from attacks demanding a ransom to unlock your data. it stops hackers from accessing your computer and enables you to shop and bank online. All your transactions are safe. You can safely store and prefill your passwords so that you don't have to remember them. ESET's security solutions allow business and consumers in more than 200 countries and territories to make the most of the digital world. You can enjoy the full potential of yourself and your technology in a secure digital world.
Published by Matt Johnston & last updated on October 24, 2018 4:23 am