Are you searching ways to uninstall Google Picasa completely from your Windows 10 on your computer? What is the best effective way to remove this software away?
A detailed review about Google Picasa
Google Picasa is a free photo editing software and designed to make pictures look great. Every user of this software is happy to enhance their pictures and share photos with their beloved kith and kin. It is the appropriate time to explore the important features, advantages and disadvantages of this effective photo editing program.
Everyone with an interest to enhance their approach for preparing their photos for sharing especially on Google+ can make use of the software Picasa. They get the maximum comfort while editing photos as a list of photo editing options. They make use of the simple and intuitive controls to get the photos from their Camera organized and successfully sorted on the computer. They make their photos tweaked and ready for sharing.
Picasa from the Google has one-click sharing options for the YouTube, Google+, and Blogger. However, sharing photos to the social networks like the Facebook needs some work. You require the free Google+ account and sign in to such account to take advantage of all features of the Picasa such as automatic online backups. You have to be conscious about the overall design and interface of the software before using it.
Design and interface
Easy-to-use nature of the interface of the Picasa is very helpful to almost everyone and encouraging every user to recommend it to others. Straightforward commands in this program increase the level of convenience of all users. Picasa opens into the Library view same as the usual image editing program. This photo editing software does not use any tabbed interface for the purpose of navigating between the photo-editing window and the Library.
Users of the Picasa can double-click any thumbnail image in their Library to open up the Edit Window. They can access stacked lists of Albums, Folders, and People. Folders in the Picasa are pointers to where pictures are saved on the network, connected devices and / or computers. These folders are permanently in disarray.
Organize photos
Once you have chosen the Picasa, you can use it to search on your computer for photos before launching it. Users of this software can designate which folder this software has to search and what genre of file format they need it to handle. This software supports different file formats like the FIG, JPG, TIFF, PNG, WEBP, and TGA.
An easy way to set this software to back up the photos on the computer and new photos to offload from the Camera to Google+ Photos online makes users of this software satisfied. This software displays the web-based welcome page with some links to important instructions about how to use this software after importing.
Picasa puts the maximum emphasis on people and supports its users to get several benefits from the face recognition. There are so many methods to tag pictures with names. This software automatically scans pictures for faces and displays such pictures when users first open this software. Keyword tagging facility provides autocomplete suggestions of former keywords while users typing.
Geotagging facility uses the Google Earth plugin and supports its users to drag and drop any picture or group of pictures onto the map to specify particular coordinates. There is a one-star rating option in the Picasa. Users of the Picasa either like the picture or they do not like the picture. Some of the most outstanding one-click special features of the Picasa are Graduated Tine, Neon, HDR, Sepia, and Pencil Sketch.
Limited and Basic photo editing
The central Edit workspace of the Picasa is designed to display one or two images. The Edit tools in this software are limited to the basic types like the Straighten, Crop, Automatic Contrast and Color Correction, Redeye or sliders for Fill Light, Shadows, Highlights, and Color Temperature. There is an ability to adjust the brightness and contrast of the photo by using the sliders. There is a nice collection of one-click special effects in this tool. However, no filter has any slider or control for personalizing the effect.
Advantages
Every user of the Picasa nowadays gets more than expected benefits. They are happy and confident to use and recommend the Picasa due to the following advantages.
• Easy uploading to Google+ and Blogger
• Efficient photo tagging and organizing with very good face recognition
• Free
• Quick edits with one-click special effect filters as well as basic image correction options
• Simple and intuitive interface
Everyone with an interest to enhance their overall efforts for successfully editing their photos can make use of the Picasa. Picasa lets users to browse through the overall collection of photos on the PC and automatically generates the thumbnails of all images. As a result, users of this software feel comfortable in their way to find the image they seek.
Picasa is recommended for everyone who usually likes to copy photos onto their computer devoid of paying attention to where their photos are being stored. This software supports its users to find images they thought they had lost. This software provides a good method to quickly preview the overall photos in thumbnails and chronological form.
Disadvantages
There are some disadvantages to users of the Picasa. The following details explain you these disadvantages.
• Few photo projects
• Limited help
• Sharing shortcuts only for Google+ and Blogger
• Every edit is global without an ability to change the portions of the picture
Picasa is available for users of the personal computer. This software does not efficiently recognize the RAW file format. Thus, DSLR owners are not ready to prefer and use this software as they mainly shoot RAW files.
If you don't need the software, you can uninstall Google Picasa immediately from your system by following the removal guides here.
How to Uninstall Google Picasa from Windows Operating System
Manually Uninstall Google Picasa from Windows 10 Step by Step (For Advanced Users Only)
Step 1: Uninstall the Picasa 3 from startup.
a) Uninstall it from Start menu by clicking on start icon, right click on it on the pop-up window, last click "Uninstall".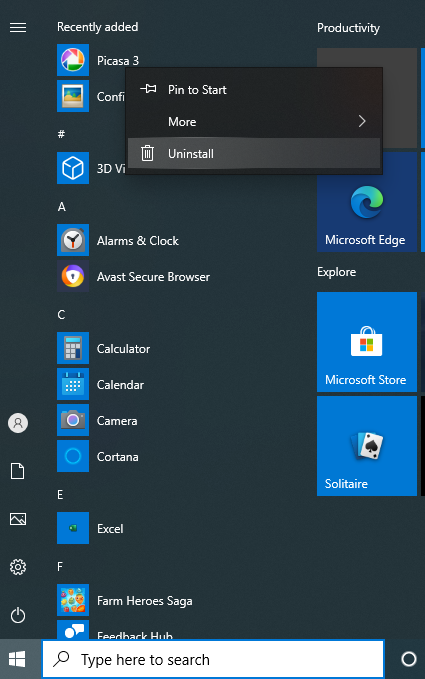 b) Uninstall Picasa 3 via the Apps & Features. Just input Apps into search box, then choose "Settings", and then click on "Apps", select the app then click on "Uninstall".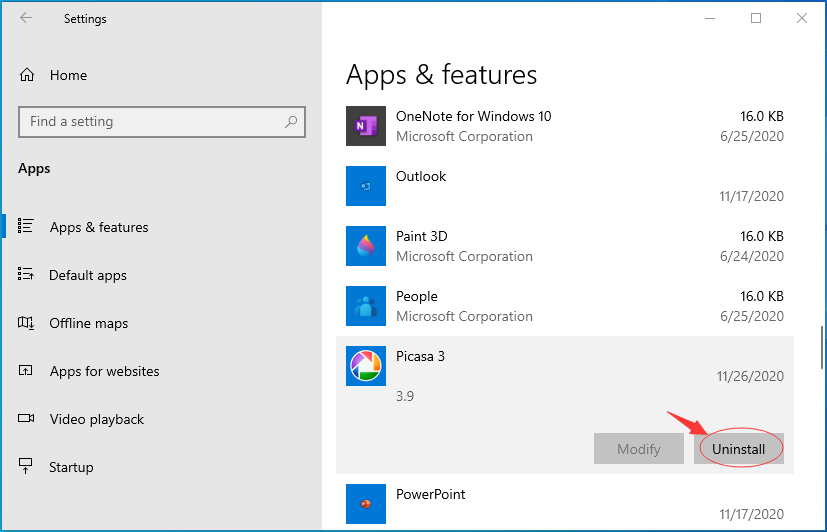 c) Uninstall Picasa 3 via Control Panel. Input "Control Panel" into search box then click on it, click on "Uninstall a Program", click on it then click on "Uninstall".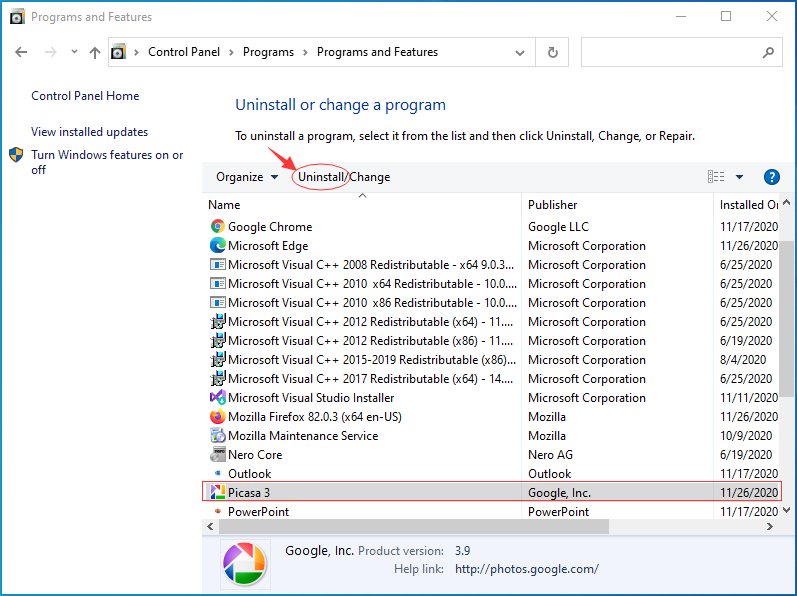 Step 2: Manually clean all leftovers of software from regedit. (IMPORTANT STEP)
*For added protection, please back up the registry before you modify it.*
Check the following folders and delete associated files first.
C:\Program Files (x86)\Google Picasa 3
C:\Users\[Your User Name]\AppData\Roaming\
C:\ProgramData\Microsoft\Windows\Start Menu\Programs\Startup
Next, you have to remove all its entries from Windows registry.
Press Windows + R, and type in regedit in RUN box, then press Enter. It'll open Registry Editor.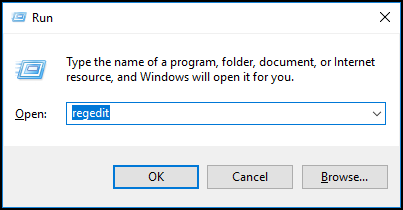 Navigate to the Registry key: (You do this by clicking on the plus sign next to each key in the path to expand the path below it. )
HKEY_LOCAL_MACHINE\SOFTWARE\Microsoft\Windows\CurrentVersion\Uninstall\ (For 32-bit system users)
HKEY_LOCAL_MACHINE\SOFTWARE\Wow6432Node\Microsoft\Windows\CurrentVersion\Uninstall\ (For 64-bit system users)
Kindly Reminder: You are welcome to contact online support if you need any assistance, just click the below button for help.
Automatically Uninstall Google Picasa with a Third-Party Uninstaller – Uninstallor (RECOMMENDED)
Step 1. Download and install Uninstallor on your PC, run it and select Picasa 3, click on "Analyze Now" to start.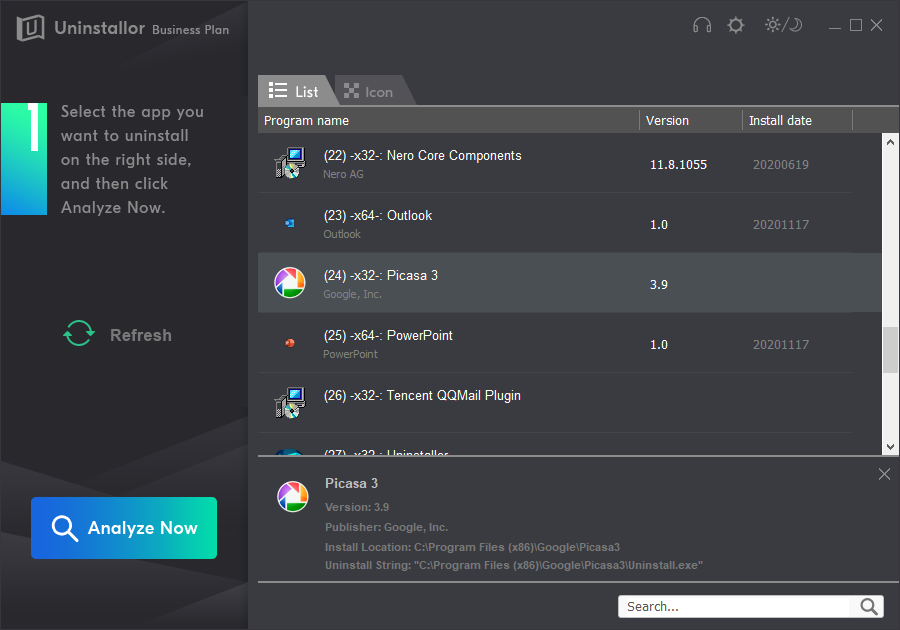 Step 2. Uninstall Now. Click on this button to go straight for uninstalling.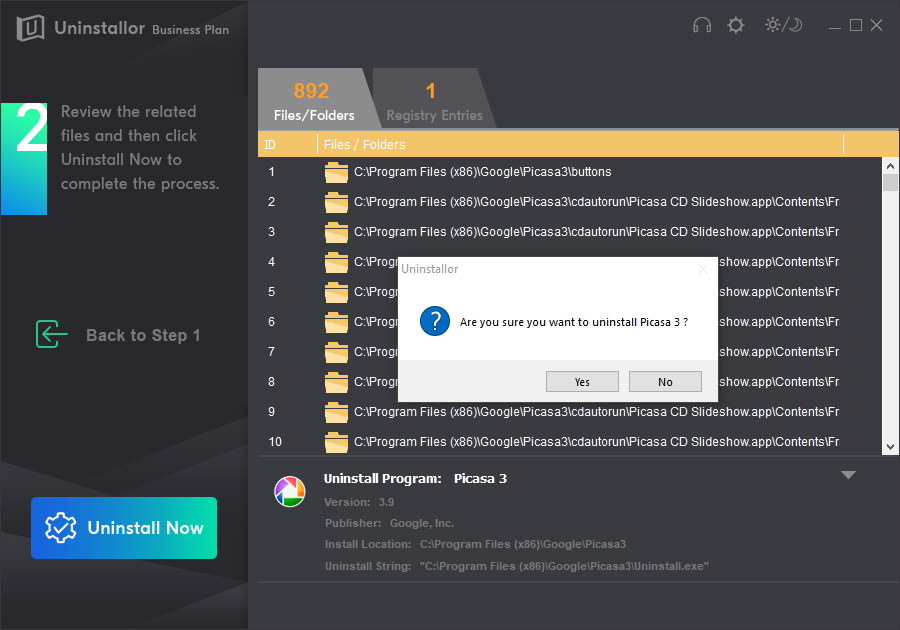 Step 3. Remove Now. Remove all leftovers of Google Picasa 3 from your computer.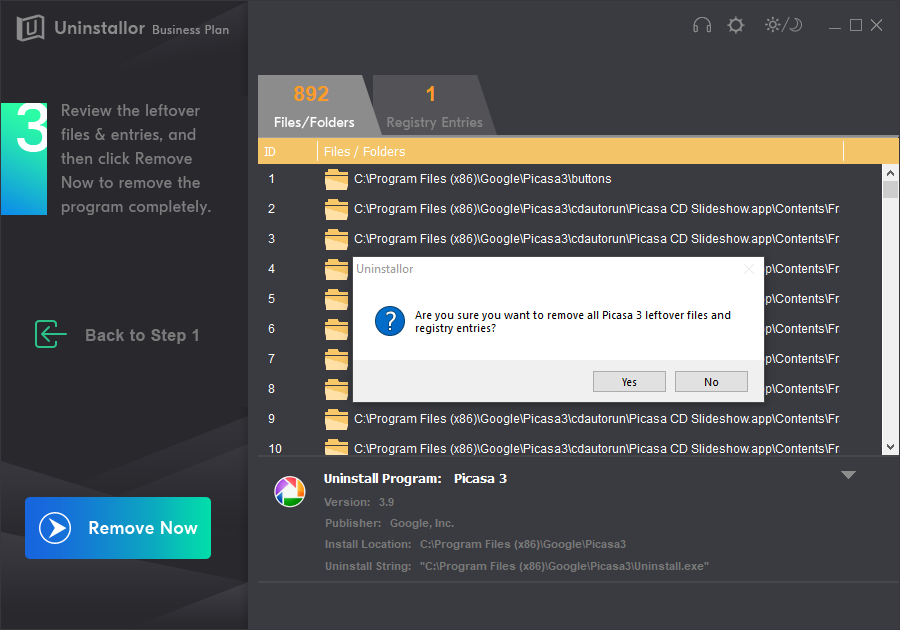 Uninstall Completed!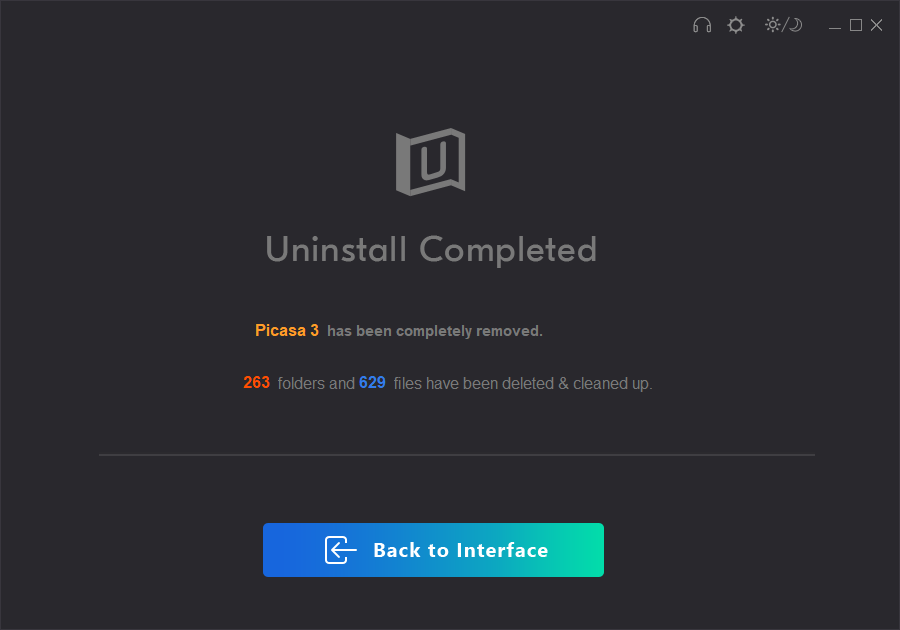 Conclusion
Picasa is a good program and appropriate for anyone who likes to quickly prepare their pictures for sharing. You may not get an interest to share your photos on Google+ and like to share pictures on other social networks. You have to go through some additional steps to share your pictures. You can research every aspect of this photo editing software and make certain how to efficiently reap benefits from its features before installing it in your computer.
Kindly Reminder: If you don't want this software and don't know how to uninstall Google Picasa from your Windows computer or Macbook, you are suggested to use Uninstallor, which will help you do all things.
Published by Tony Shepherd & last updated on November 26, 2020 4:53 pm